Embrace the Simple Probinsya Life at This Idyllic Farmhouse in Lucban
The farmhouse can accommodate up to 8 guests, as well as your furbabies.
by Ina Louise Manto | September 15, 2021
As the owners like to call it, experience a relaxing farmcation at Linang ni LK, an idyllic farm stay in Lucban, Quezon. Travelers looking for a peaceful R&R where you can soak in nature for a few days without having to worry about work emails, endless calls, or even school would enjoy a stay at this little paradise. At this farmhouse, you'll be surrounded by a verdant garden, tall coconut trees, and a stunning view of Mt. Banahaw. 
Bed & Breakfast at Linang ni LK 
Linang ni LK is a farm resort in Lucban owned by Chef Francis Christian "Janjie" Ocoma. It gets its name from the rarely used Tagalog word for farm ("linang") and the acronym for Lakwatserong Kusinero — Chef Janjie's social media handle. Linang ni LK is known for its restaurant, but it also offers farm stays at a simple two-bedroom bahay kubo-style home that will let you embrace farm and province life.
Just imagine being woken up by the sounds of roosters at dawn, where the air is cold and crisp, and plants are still damp from the morning dew – it's the perfect ambiance to enjoy a hot cup of coffee and work your way through your reading list. The house is made of nipa roof and bamboo floors, so it's guaranteed you'll enjoy presko weather during your stay. Now that we're in the ber-months, expect the weather to be colder at night too; you might want to bring an extra blanket or jacket!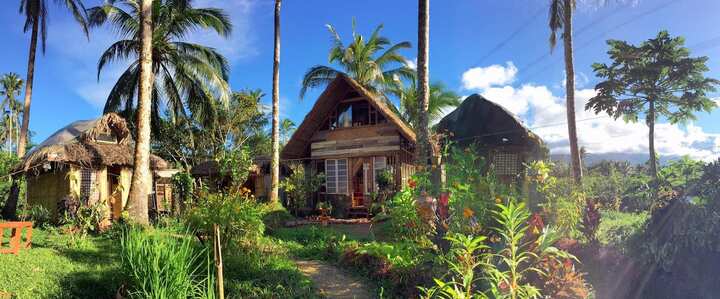 The rustic interiors of the house would make you feel like you've found another home away from home. Wooden furniture and decoration are used around the house, perfectly blending in with the kubo's materials. You'll find paintings and even vintage pieces such as an old sewing machine turned into a chic lampstand.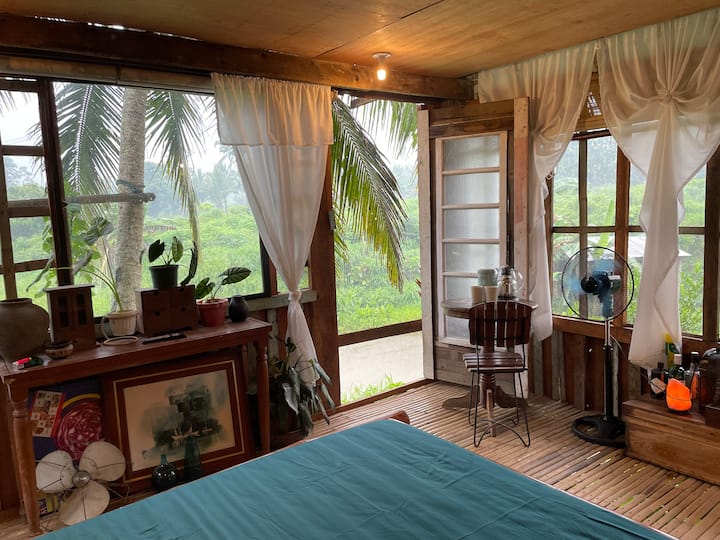 Screens are used to replace the classic capiz shell windows, giving guests a panoramic view of the surrounding greenery. Nothing's more relaxing than spending slow days where the wind softly blows on the sheer white curtains! Since you'll be on a farm, don't forget to bring insect repellants.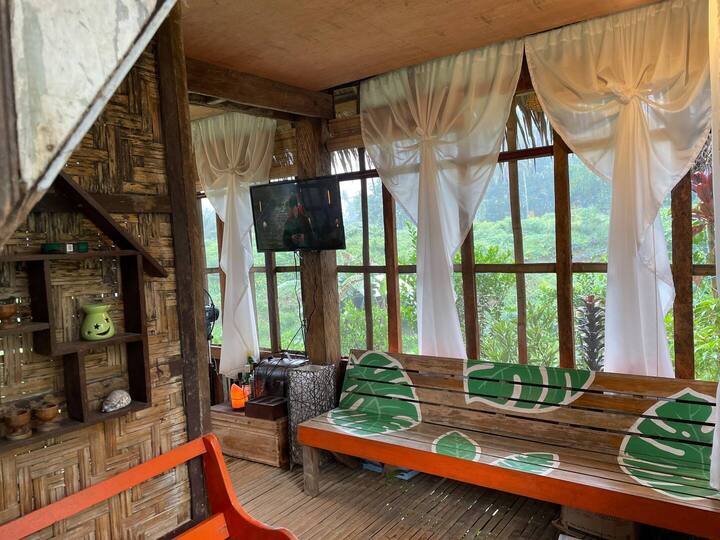 Found on the first floor is the first bedroom equipped with a queen and a sofa bed.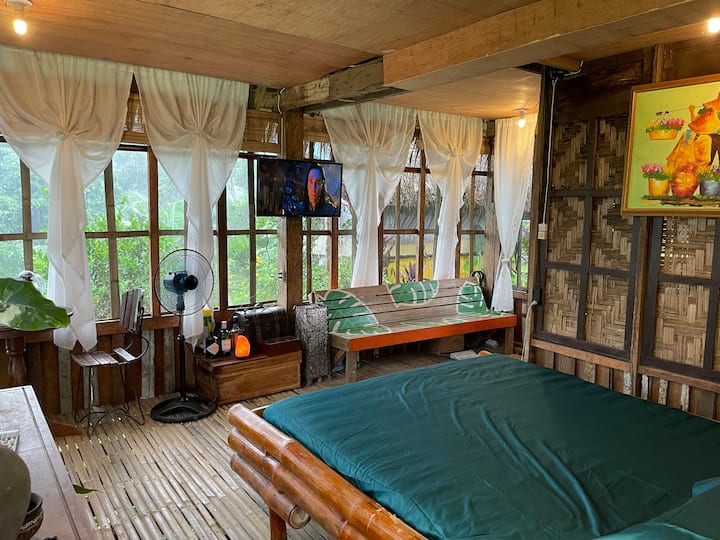 More sleeping arrangements can be found on the second floor, where you'll also get the same screen windows that would let you appreciate the outdoor view. At night, you can fall asleep under the stars as you're lulled to sleep by the soft humming of insects.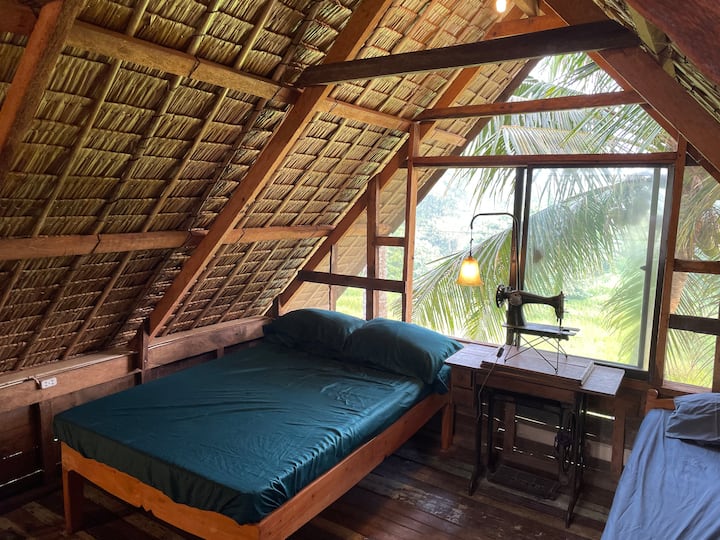 Take Your Furbabies on a Staycation at These Pet-Friendly Tagaytay Airbnbs
Take Your Furbabies on a Staycation at These Pet-Friendly Tagaytay Airbnbs
Ina Louise Manto | May 06, 2021
Dining and amenities 
Linang ni LK's restaurant Cafe Linang serves delicious farm-to-table dishes, so no need to worry about bringing ingredients and doing the cooking – you're here to relax and nothing more. Here's their full menu: 
A portable swimming pool is also available at the farm, which you can rent for an additional fee of P1000. 
Rates at this farmhouse start at P6,300 per night. Book your stay here. 
LOOK: Wind Down in Style at this Luxurious Farm Casita in Lucban, Quezon
LOOK: Wind Down in Style at this Luxurious Farm Casita in Lucban, Quezon
Ina Louise Manto | Sep 13, 2021
For inquiries and more information about travel requirements, contact the Airbnb host.