This Cozy Family Home Might Be Your New Go-To Vacation House in Tagaytay
It'll make you feel right at home!
by Ina Louise Manto | November 09, 2021
Sometimes, all you need is a change of scenery – even if it's as simple as renting a house for a night or two. Nestled in a quiet neighborhood in Tagaytay, Balai Yosef is a cozy and refreshing house perfect for making new memories with families and friends.
Balai Yosef in Tagaytay
At one point in your life, you've probably dreamt of purchasing a property in a city you love, so you can easily go on a refreshing breather whenever you need it. But reality hits and the actual costs of having a vacation house hit you; fortunately, staycation homes like Balai Yosef exist. Tucked in Foggy Heights Village, the two-story all-white home is near all the restaurants, malls, and markets in Tagaytay. It's right in the heart of the city, which provides the conveniences of having establishments and tourist attractions nearby. You can go on late-night errands for extra snacks and booze, or easily visit a new attraction when you feel like exploring!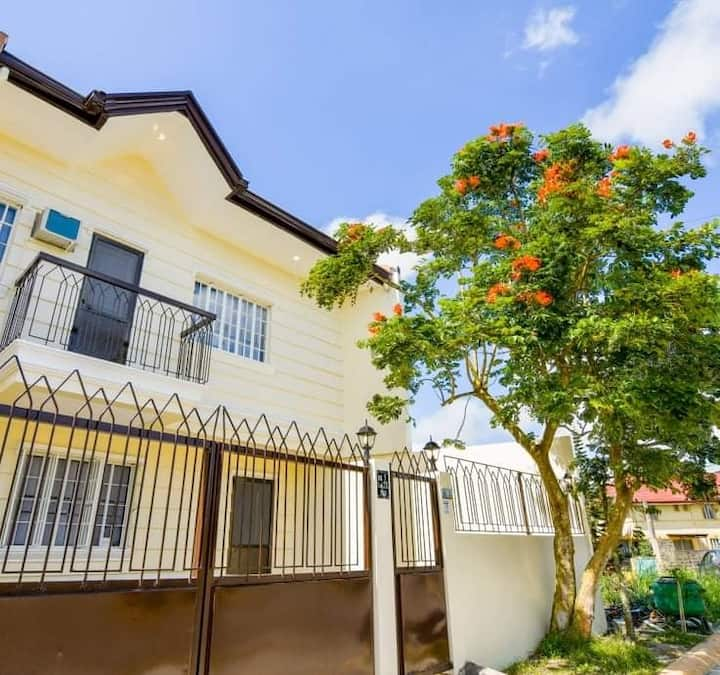 Balai Yosef was made to bring families or groups together with the number of sleeping arrangements you'll find on the property. There are two air-conditioned bedrooms in the house that can comfortably accommodate up to eight guests, which you'll find on the second floor.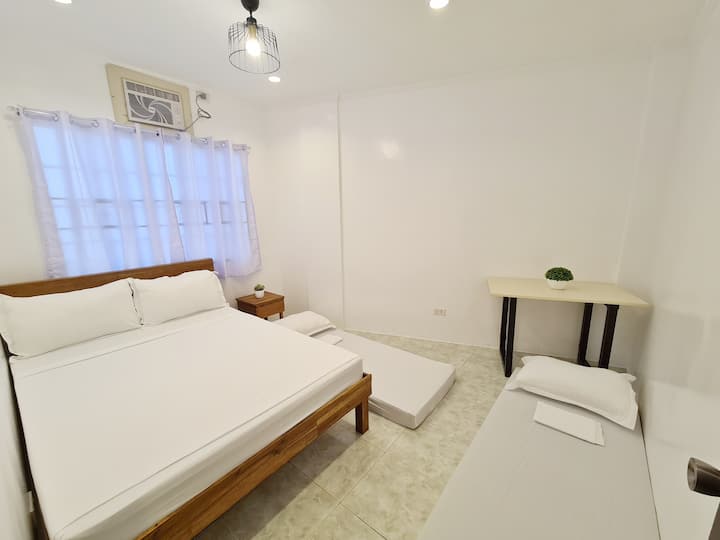 The master's bedroom has two double beds and floor mattresses, while the second room has a double bed and two floor mattresses. There's also access to the balcony from the master's bedroom, which overlooks the front yard.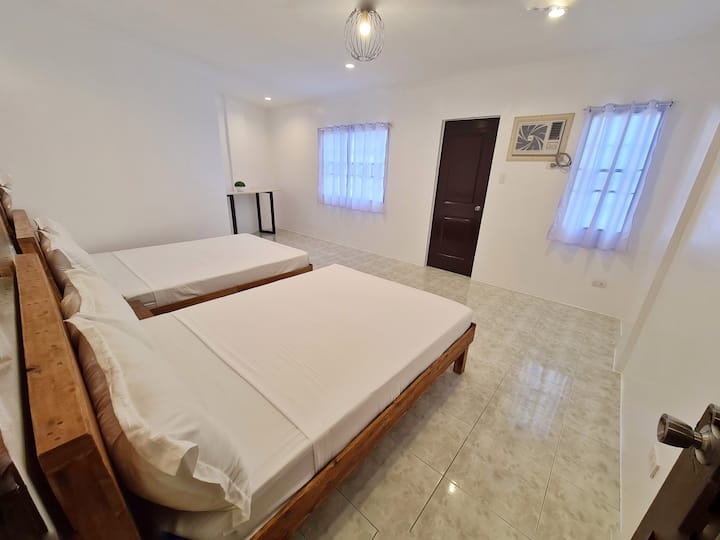 For bigger groups, an additional bedroom may be opened but with an additional fee of P400.
Common spaces
More sleeping arrangements can be found on the ground floor. The comfy sofa has a pull-out bed, perfect for lounging around and binge-watching your favorite shows and movies.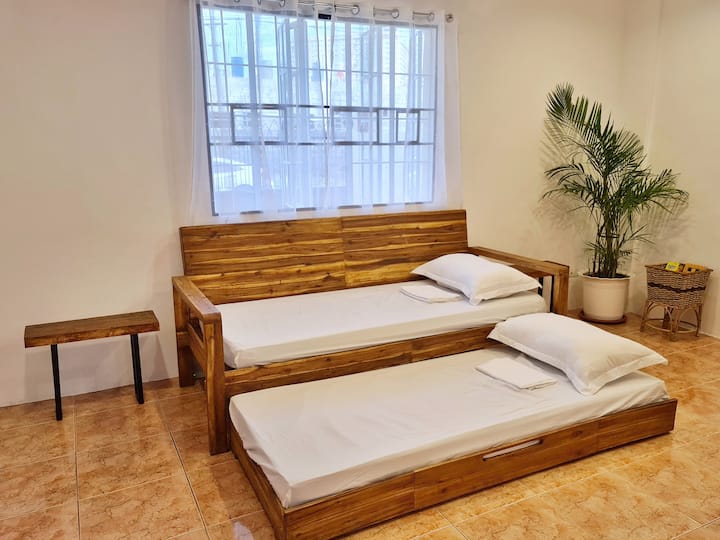 Two kitchens are also located on the ground floor: the main kitchen indoors is complete with appliances and cooking equipment and a dirty kitchen outdoors where you'll find the stove. Having two kitchens would save you time from cooking, so you can spend more time hanging out with the family.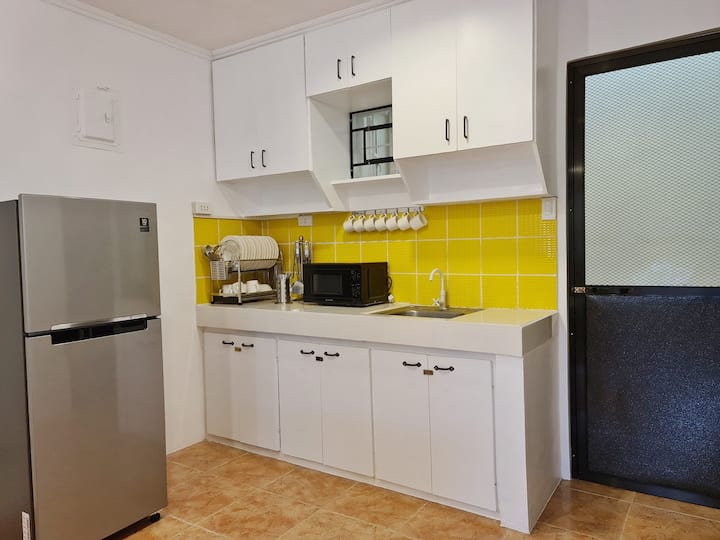 Even the dining area is made to host big groups – it can fit up to 14 persons. It's also just across the 55-inch Smart TV with Netflix to keep you entertained while having servings of home-cooked meals. If you want to go analog, fun board games can also be found in the living room.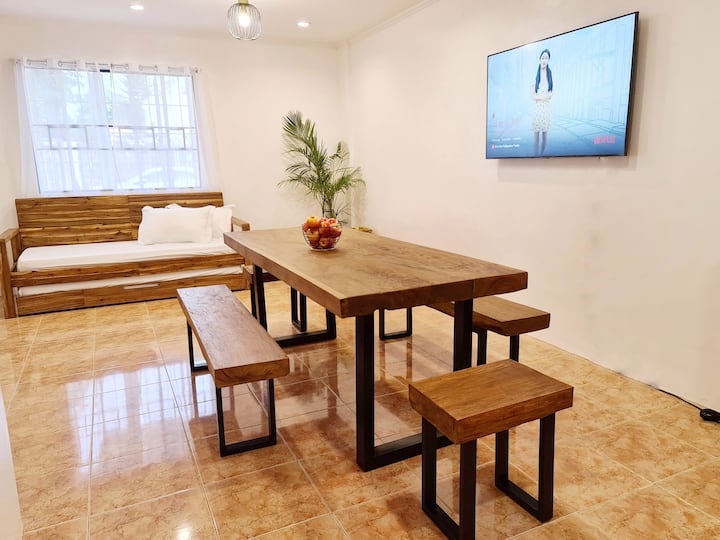 Balai Yosef also has a spacious front yard with tables, chairs, and a grilling area. Since the weather is beginning to get cooler in Tagaytay, it's the perfect place to enjoy your afternoon merienda or a cool dinner under the stars at night.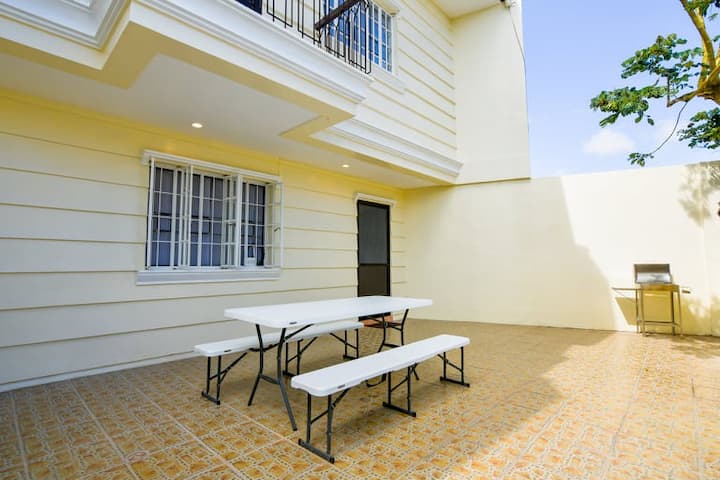 Rates at Balai Yosef start at P3,643 per night. Book your stay here.
Take Your Furbabies on a Staycation at These Pet-Friendly Tagaytay Airbnbs
Take Your Furbabies on a Staycation at These Pet-Friendly Tagaytay Airbnbs
Ina Louise Manto | May 06, 2021
For bookings, inquiries, and more information about travel requirements, contact the Airbnb host.