LOOK: This Private House in Rizal has an Outdoor Cinema by the Pool
Movie nights will never be the same.
by Ina Louise Manto | November 10, 2021
Now that the alert level in Metro Manila is relaxed, more are looking into leaving their homes for a much-needed getaway. Though more public spaces are open again, an exclusive venue is still one of the safest ways to enjoy a short vacation. If you're on the hunt for a private space for a holiday celebration or a simple get-together, this two-story resort in Angono, Rizal might be for you.
Eight Chico Resort
An exclusive space with a pool – it's everything you'll need for that late and safe summer getaway you missed from the strict lockdown protocols imposed earlier this year. Ideal for celebrations and simple get-togethers, Eight Chico Resort is packed with amenities to make your stay worthwhile.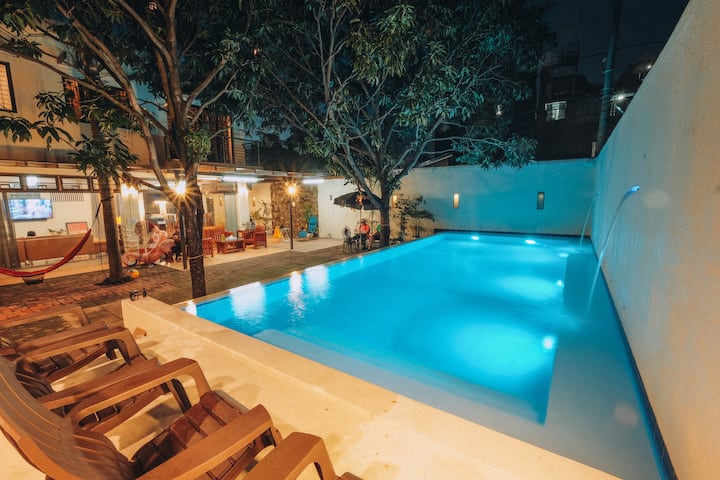 Built to host large groups, the resort has three bedrooms with different sleeping arrangements. The first bedroom alone already has six single beds!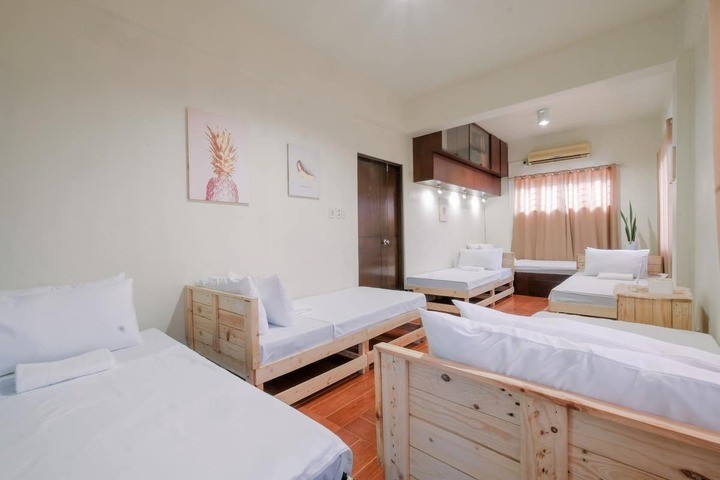 Planning a relaxing alone time? The bathroom also has a bathtub – don't forget to bring your colorful bath bombs and candles to set the mood.
10 Relaxing Airbnb Getaways in Rizal for When You Need to Recharge in Nature
10 Relaxing Airbnb Getaways in Rizal for When You Need to Recharge in Nature
Kyzia Maramara | Mar 09, 2020
Common spaces
The house also has a spacious living room, equipped with a 55-inch TV with Netflix and Chromecast. It also has large sliding glass doors, allowing guests to see the garden view outdoors.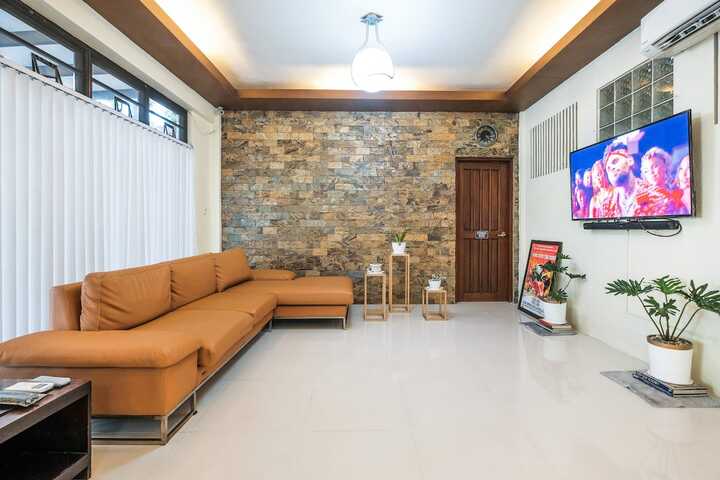 You'll also find a stylish dining area, pantry, and fully-equipped kitchen indoors.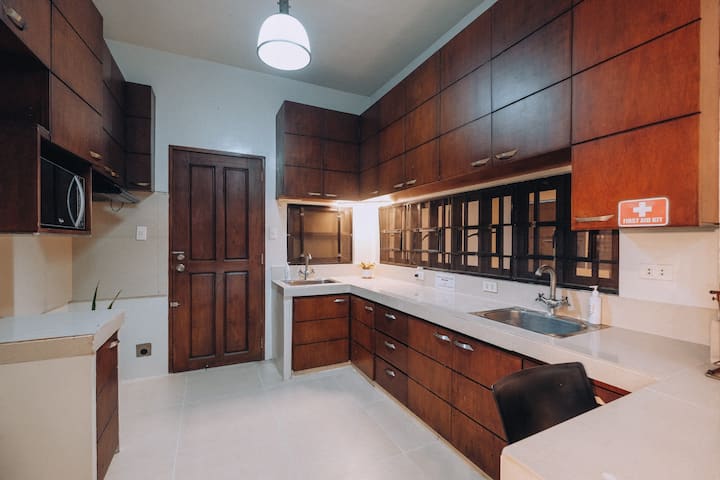 More common spaces can be found outdoors: a space with a long table and karaoke, an infinity pool that changes lights at night, and lounge chairs in the garden.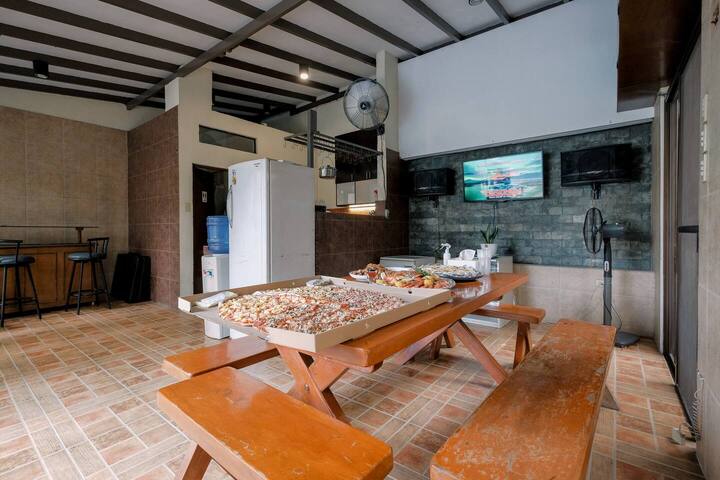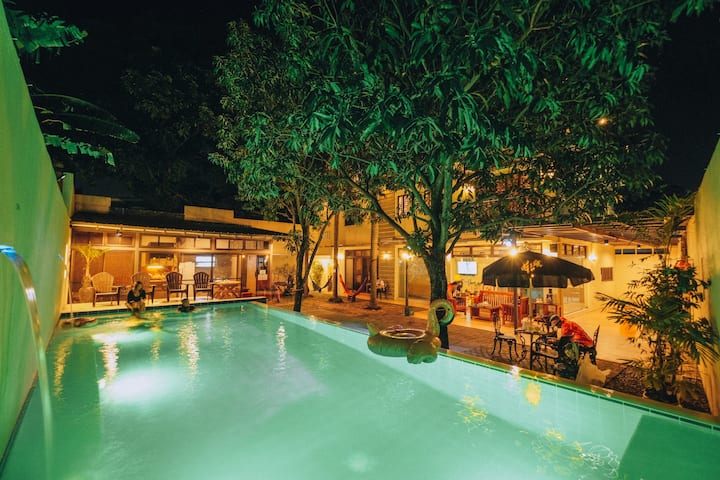 Want to chill by the pool while watching a show or movie? Eight Chico Resort offers a projector rental for three hours, for an additional fee of P2,000. It's also perfect for displaying video greetings when you're staying for celebrations!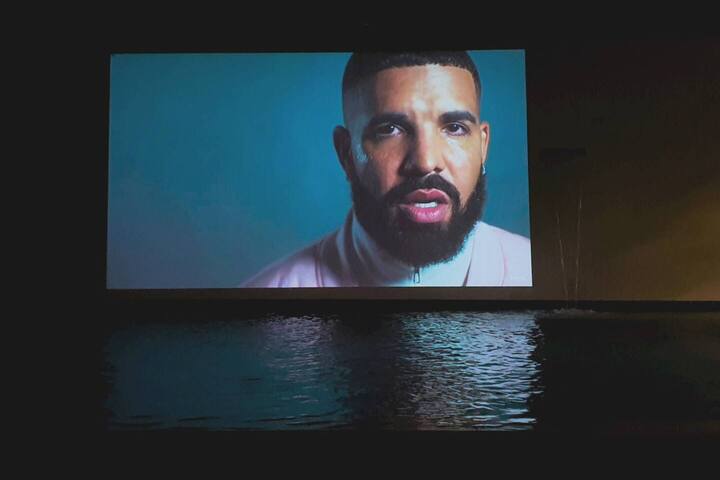 If you're a sucker for skyline view, the rooftop will be one of your favorite places at the house. It's spacious enough to have a basketball court, a mini gym for those who want to be consistent with their exercise), and open space for camping or simply enjoying the view.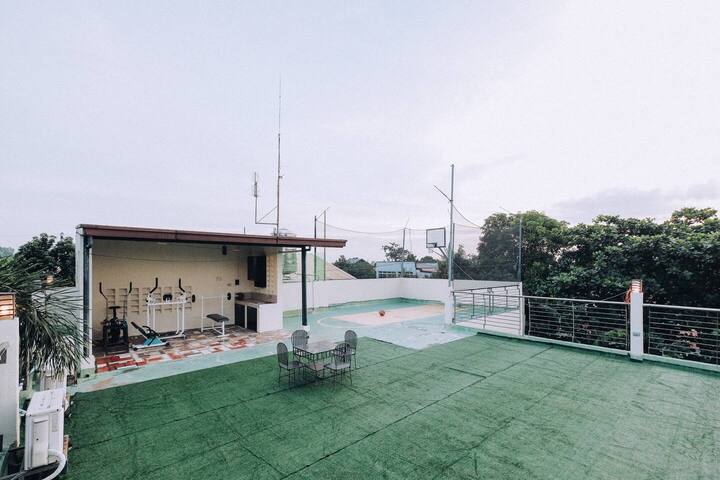 Rates at Eight Chico Resort start at P14,857 per night for 10 guests. Book your stay here.
Contact the Airbnb host or visit Eight Chico's Instagram for inquiries and more information regarding travel requirements.