Satisfy Your Samgyup Cravings at This Picturesque Campsite in Antipolo For Under P1,000
Samgyup with a view?
by Jon Christoffer Obice | May 28, 2021
Sunset and samgyupsal. Could there be a better tandem?
We often eat samgyup in air-conditioned restaurants while the smell of grilled pork lingers on our clothes. If not, we order on delivery hailing apps and then grill the pork at home with our mini-samgyup kitchen set. But what if we tell you that you can grill samgyup wherever you want — even while camping? At Bamboo Hill Nature Antipolo, you could flip your favorite pork strips 150 meters above sea level. And it comes with a bonus — not just the cheese sauce, but a 360-degree view of Mega Manila.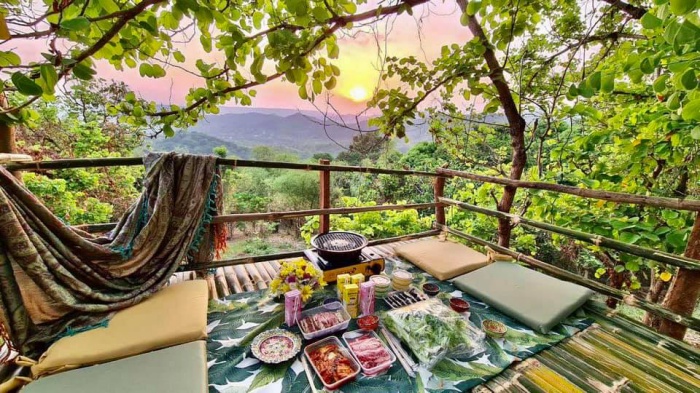 Samgyup with a view
This camping and hiking spot located in Singalong, Antipolo takes pride in offering stunning sunset views as you finish your third bowl of extra rice for that savory samgyup. Where else could we get a satisfying gastronomical experience with aesthetic views? Bamboo Hill Nature gives you all the satisfying rewards to your senses—samgyup in your mouth, scenic views for your eyes, the smell of fresh grass, the sound of leaves rustling, and the cool Antipolo breeze to keep you at ease.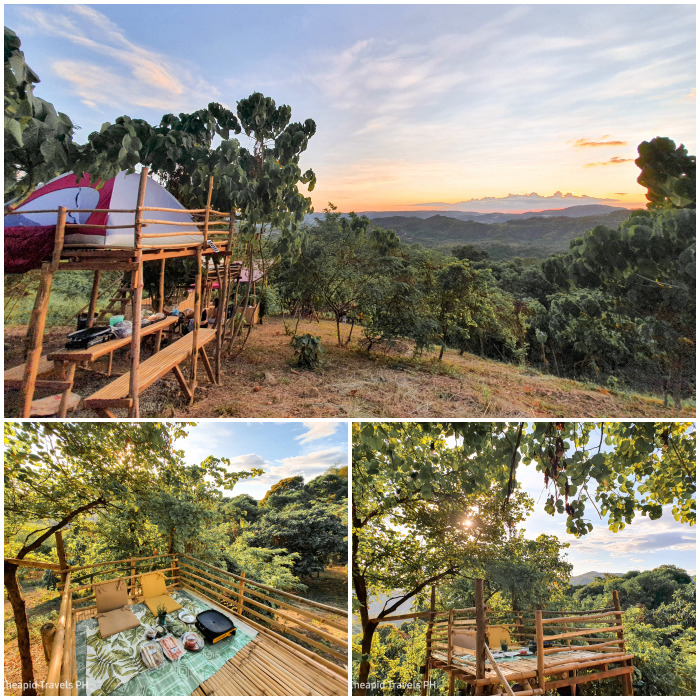 For just P300 per person, you could eat samgyupsal while admiring the beauty of nature. If you want a more romantic vibe, the best time to do it is around sunset. It's true when they said sunsets are proof that all things can have beautiful endings, more so when you have samgyup by your side.
Experience the rugged camp life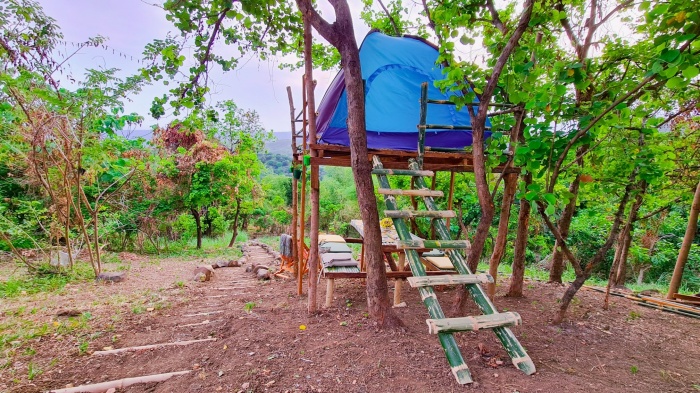 Bamboo Hill Nature is the perfect spot for both day tours and overnight extensions. For those who want to experience camp life, you have a variety of options to choose from. If you have your own tent, you just need to pay P300 and you could set it up anywhere you like. For those who want to rent, you could have a tent with a platform and shared table for just P350 per night. But if you want to have a private table on the tree-top, that'll cost P400.
The payment for tents is inclusive of air mattresses and air pillows, tableware, chairs, a gas stove for your samgyup feast, and access to the common bathroom and toilet.
Check-in time here starts at 2 p.m. and check-out time is at 10 a.m. the next day. If you have your own vehicle, you could just pay P150 for overnight parking or P70 for day parking. Those with motorcycles will only have to give P60.
For more details, you may inquire on Bamboo Hill Nature Antipolo's Facebook page.