Relive Your Summertime Memories at This Cozy Private Home in Calamba, Laguna
It has a spacious garden and an outdoor cinema.
by Ina Louise Manto | May 28, 2021
You might have plenty of fond memories driving to Laguna during summertime to have a getaway with your family. The province is known for its many resorts, especially in Calamba. Though a visit to Calamba these days may feel different (for obvious reasons), you'd still feel the same nostalgia from your childhood when you drive to this charming little hideaway.
Little Hideaway in Calamba City
Many resorts in Calamba feel just like any other resort you visit where you just come and go, but the Little Hideaway is cozy and welcoming enough to make you feel like you're just home – but better.  This quaint home can accommodate up to 10 guests, perfect for get-togethers with friends or family.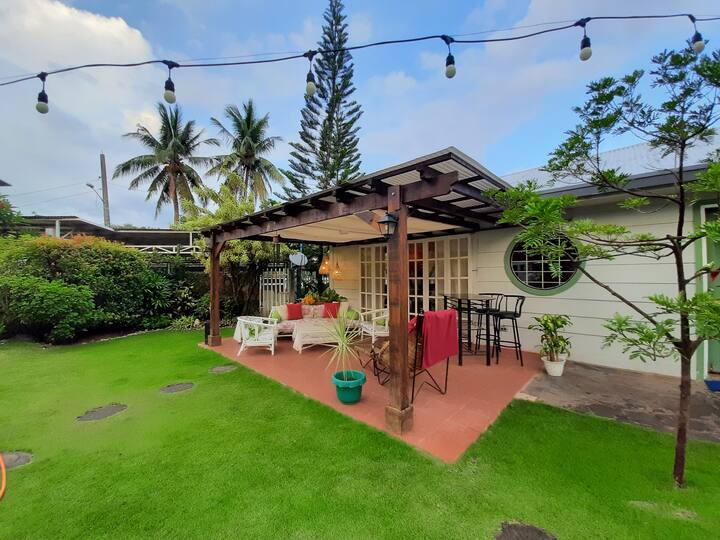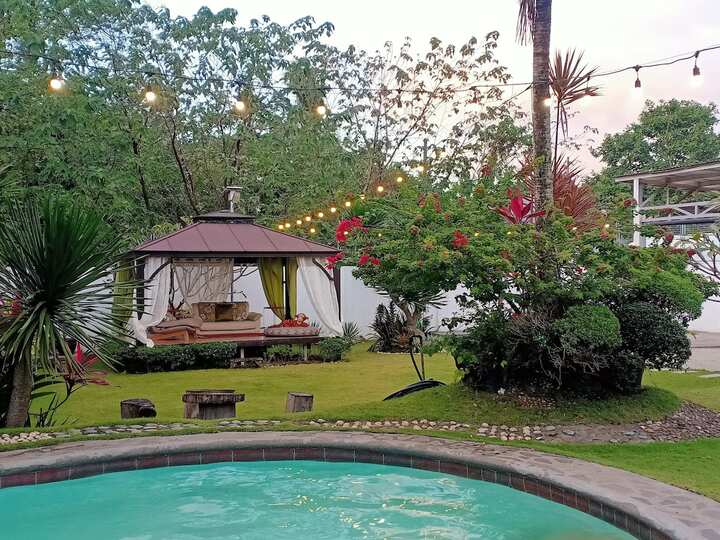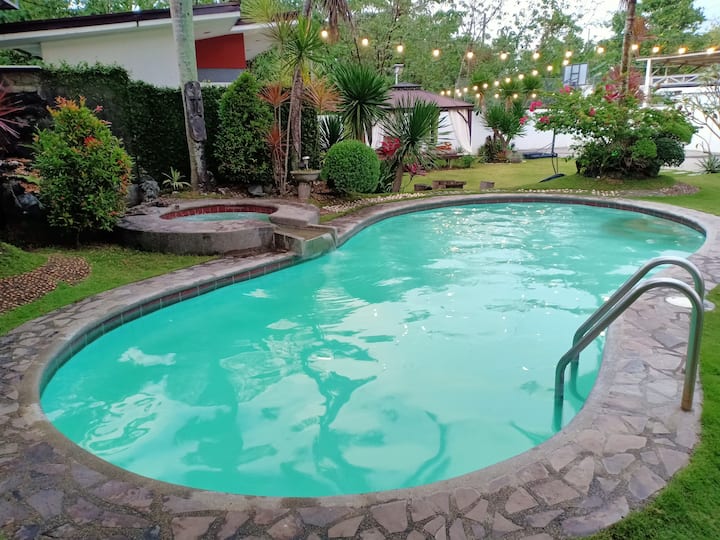 The main living space is surrounded by a lush garden, which gives plenty of space for children to run around or set up mats for a much-needed tanning session. The house resembles a cabin, which is just cozy all over. It has a front porch lined with different seating arrangements that easily make a perfect lounging area.
While kids cool off in the spacious pool, the adults can enjoy snacks over coffee or happy hour!
Inside the main house, you'll find a living area, dining area, and a kitchen equipped with everything you'll need for cooking.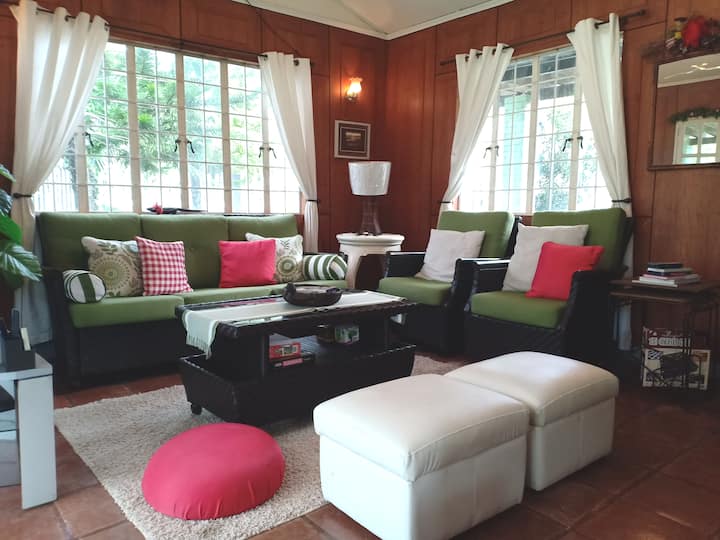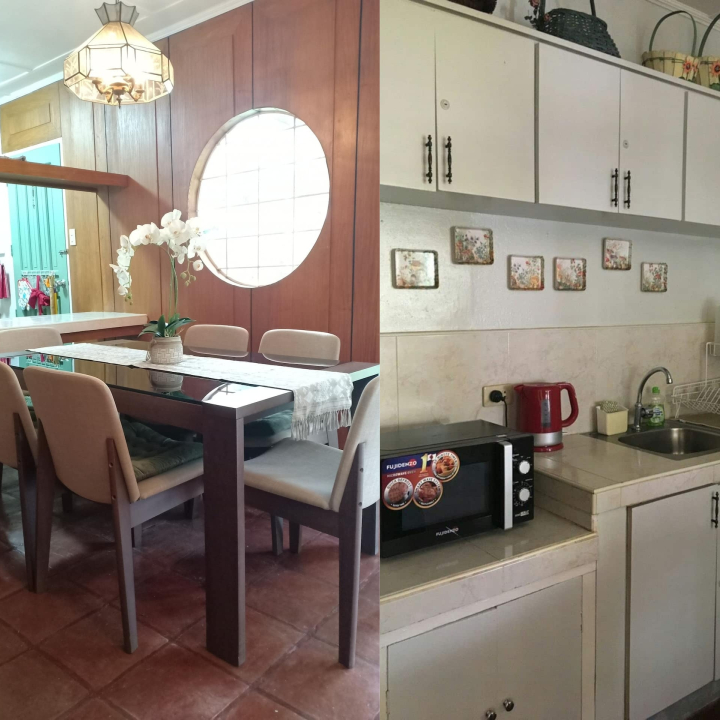 The property has four air-conditioned rooms, two of which you can find in the main house. The other two are located in an extension beside the house, which also has a garden view as well as a comfy gazebo.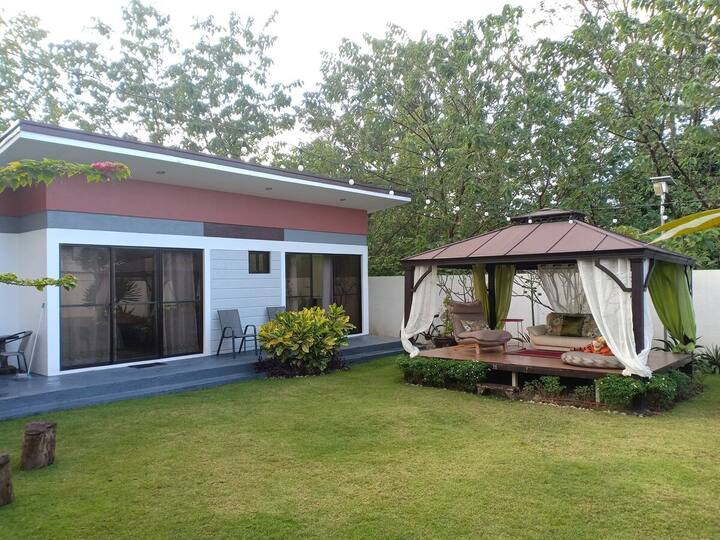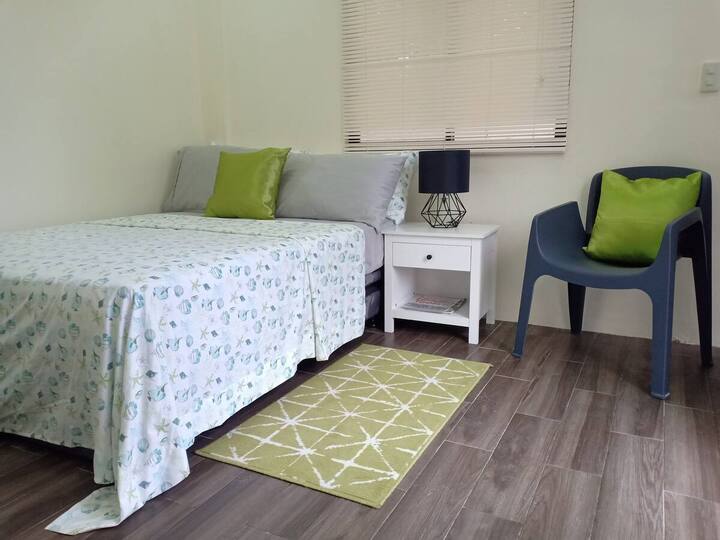 Guests will appreciate the great outdoors during their stay. Aside from the swimming pool, there's also a basketball court and a covered dining area should you want to dine al fresco.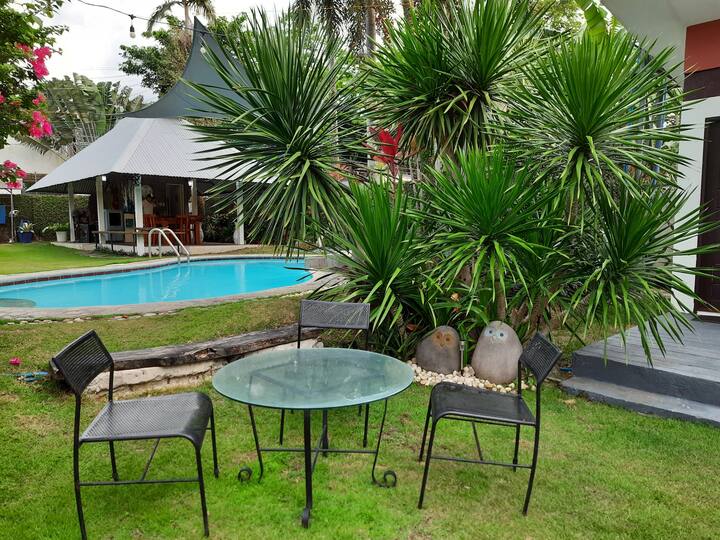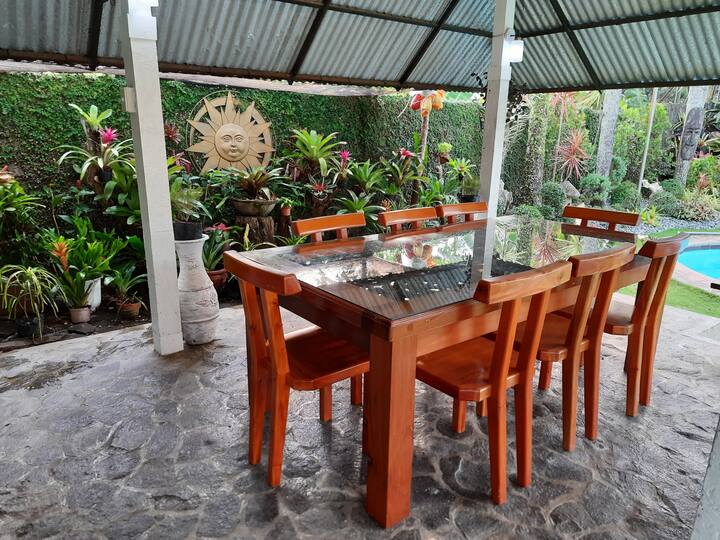 The fun doesn't stop even at night. The garden is lined with fairy lights, which just looks magical, especially if you're going to lounge at the gazebo and enjoy the cool weather. An outdoor cinema was also recently added to the house, so bring copies of your fave movies!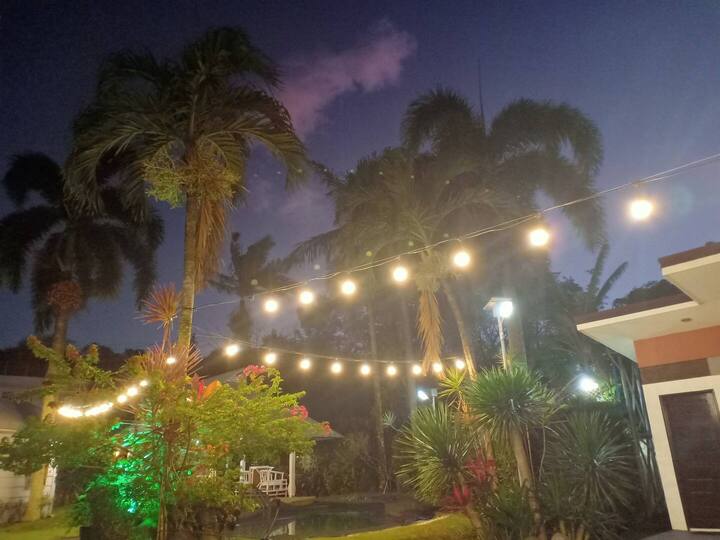 There's plenty of parking space, which can accommodate up to six cars.
Rates at the Little Hideaway start at P19,000 per night.
Book your stay here.
MORE: Must-Visit Airbnbs in Laguna That Have Private Pools