Beach, Please: Best Beachfront Airbnbs in the Philippines
Bring bae, the fam and the gang.
by Andy Flores | April 27, 2017
[row] [whole buffer="0″]
What's a tropical summer without an escape to the beach?
With the scent of the salty sea hanging in the air, the sound of the waves crashing on the shore, and the sun shining in all its golden glory in the clear blue sky, getting a good dose of vitamin sea on your much-deserved holiday is always a good idea, especially if it means getting direct access to the beach 24/7.
Here are seven seaside Airbnbs you can check out for the ultimate beach getaway this summer:
[/whole] [/row] [row] [whole buffer="0″]
This idyllic cottage in Boracay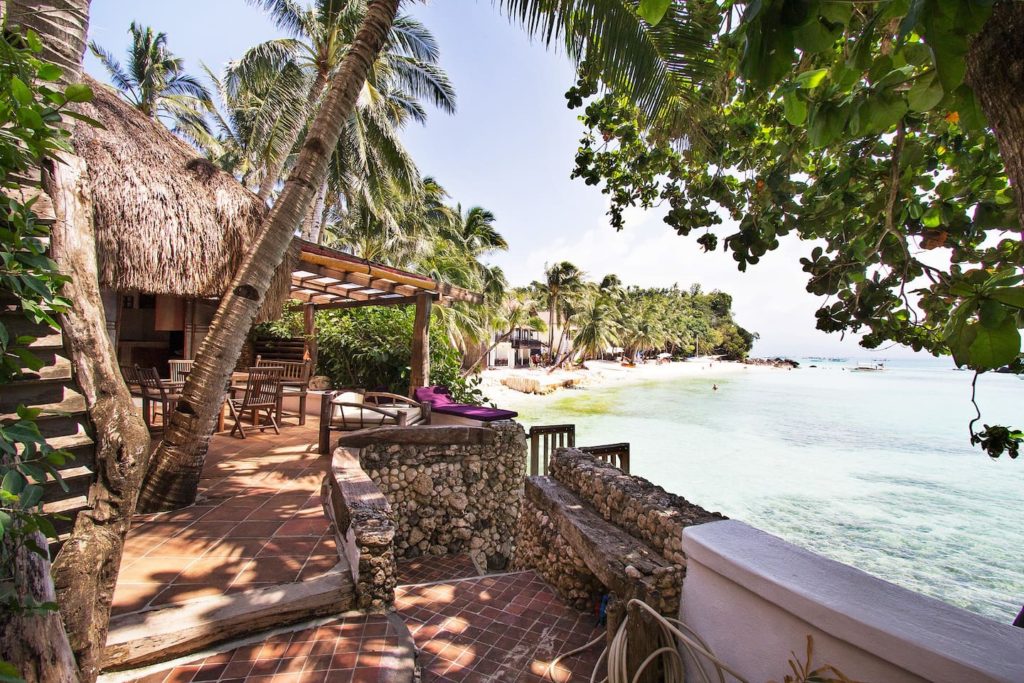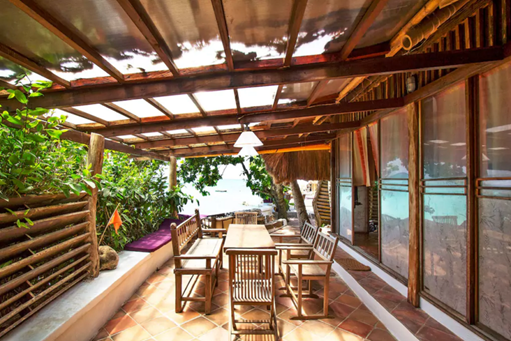 PHP5,483 | 4 Guests | Book Here
Amenities: Wireless Internet, Kitchen, Air Conditioning
Some 15 minutes away from the ever-bustling and tourist-heavy Stations 1 to 3 of Boracay Island's famous White Beach is this cozy seaside cottage. A structure made with materials indigenous to the Philippines, it exudes a rustic vibe that will make you feel right at home. Overlooking the secluded and less-crowded Diniwid Beach, it offers the perfect viewing spot for the island's most stunning sunsets.
This resort-like residence in Cebu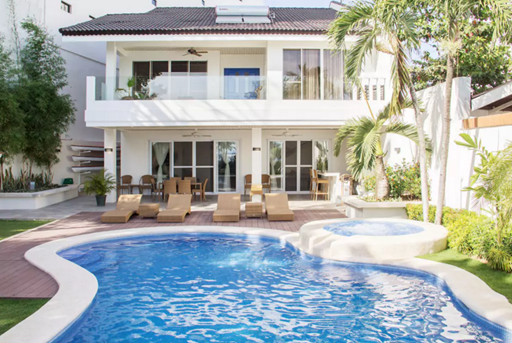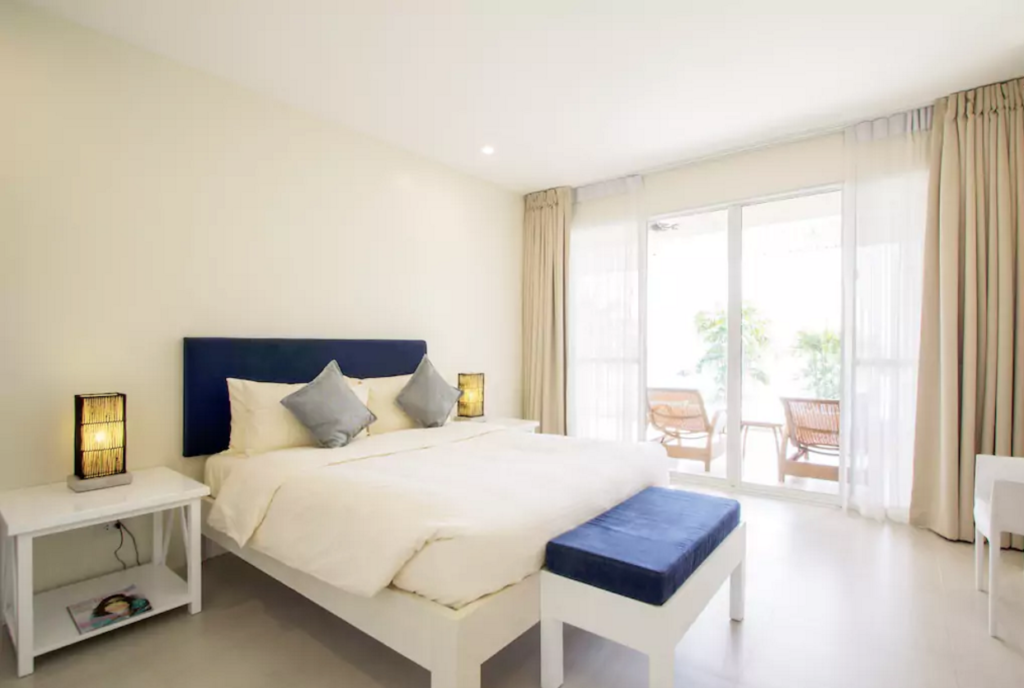 PHP23,678 | 10 Guests | Book Here
Amenities: Wireless Internet, Kitchen, Pool, Air Conditioning, Parking
Going all-out for your Cebu beach trip with the entire family or barkada? Ouano Beach House ticks all boxes of your ideal vacation spot – a spacious modern house that features a beachfront (with access to various water activities), a pool, cabanas, and air-conditioned bedrooms for when you want to get a good shut-eye after a tiring day frolicking under the sun. It's also just a few minutes' walk away from restaurants, a supermarket, and spas.
This Santorini-inspired villa in Bataan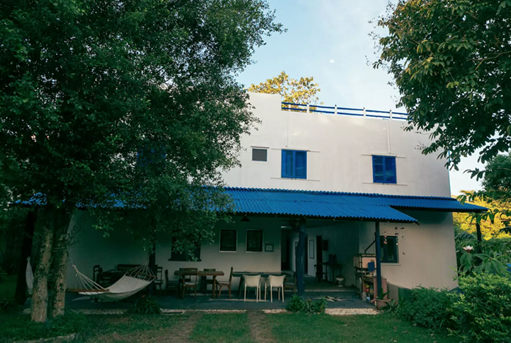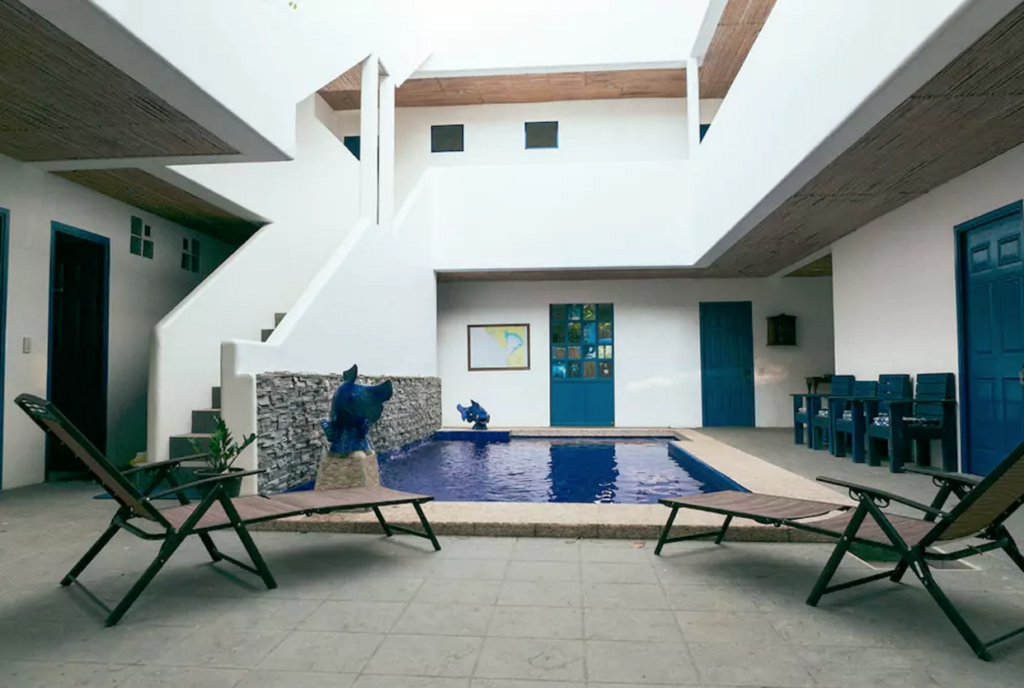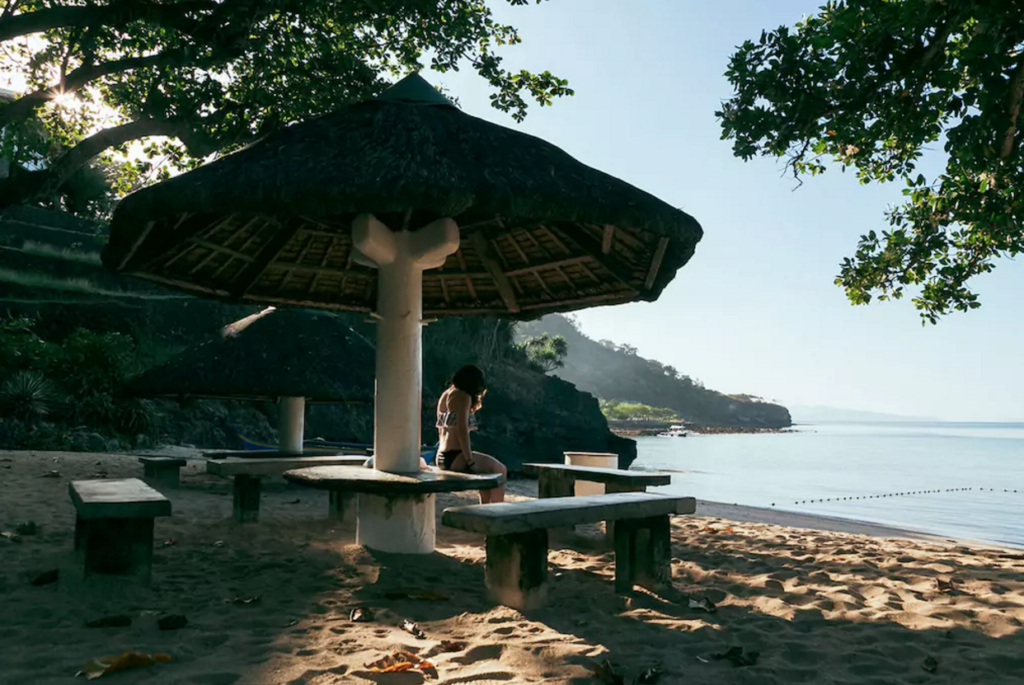 PHP18,494 | 16 Guests | Book Here
Amenities: Kitchen, Parking, Pool, Air Conditioning
If that big fat Greek getaway you have in mind is too costly for you at the moment, this Santorini-inspired villa in Tali, Bataan called Bianca e Blu will give you a taste of a Mediterranean holiday sans the exorbitant airfares and the hassle of visa application. Hand-built at a location that has easy access to seven white sand beaches, it's the perfect jumping spot for beach bums, who enjoy taking long strolls on the shoreline. Highly recommended for big groups, it can accommodate up to 16 people.
This quaint kubo in Batangas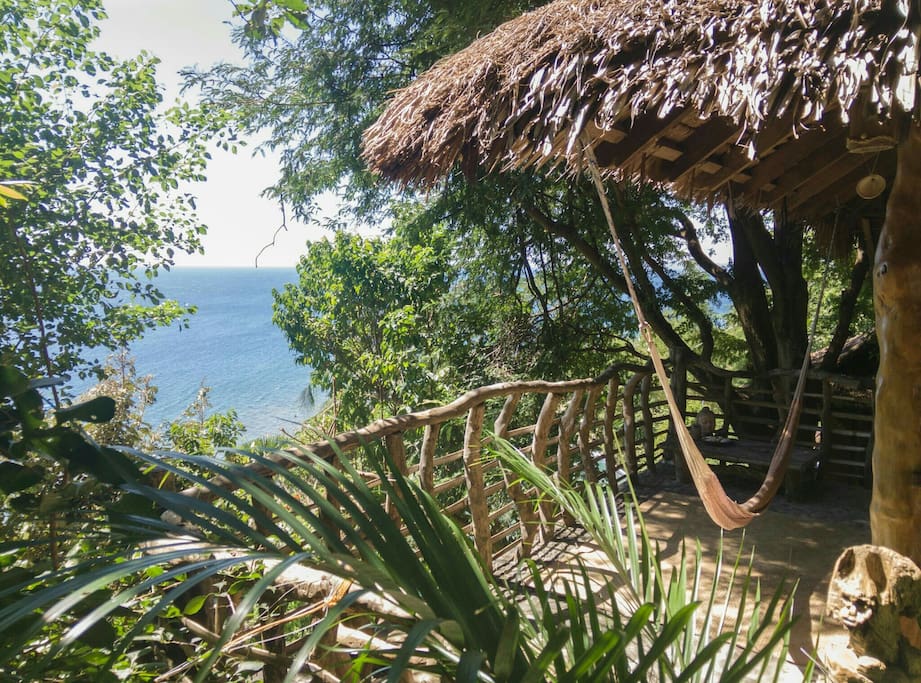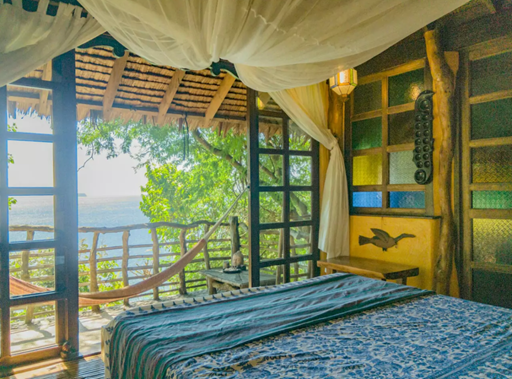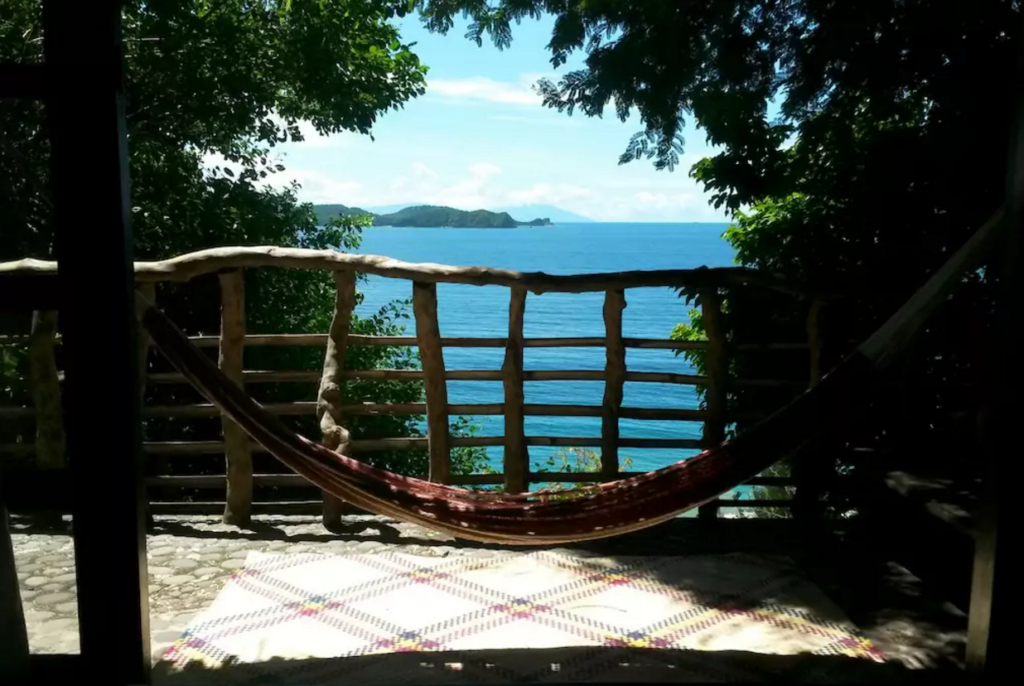 PHP2,891 | 2 Guests | Book Here
Amenities: Air Conditioning, Washer
This simple yet charming hut enveloped in lush landscapes offers the perfect hideout and a close-to-nature experience to anyone who wishes for some healing time away from the daily grind in the city. An excellent vacation spot for anyone who wants to try snorkeling or go scuba diving, the Ocean View Kubo is a mere 100 steps above the famous coral beach of the marine protected area Arthur's Rock Fish Sanctuary.
[/whole] [/row]