Hip Restaurants to Visit in Naga City
The most interesting food finds in the heart of Bicol.
by Kara Santos | April 26, 2017
[row] [whole buffer="0″]
The Bicol region is associated with spicy food. Because of the abundance of sili (chili peppers) and coconuts in the region, these ingredients factor heavily in traditional dishes like Bicol Express and Laing. Pili nuts which are native to the region are also used in a lot of desserts and delicacies.
For first-timers looking for places that serve both traditional and creative takes on Bicolano cuisine with good ambiance, here are a few suggestions on where to eat.
[/whole] [/row] [row] [whole buffer="0″]
Que Pasa
Barlin St. Naga City (across the Naga Cathedral)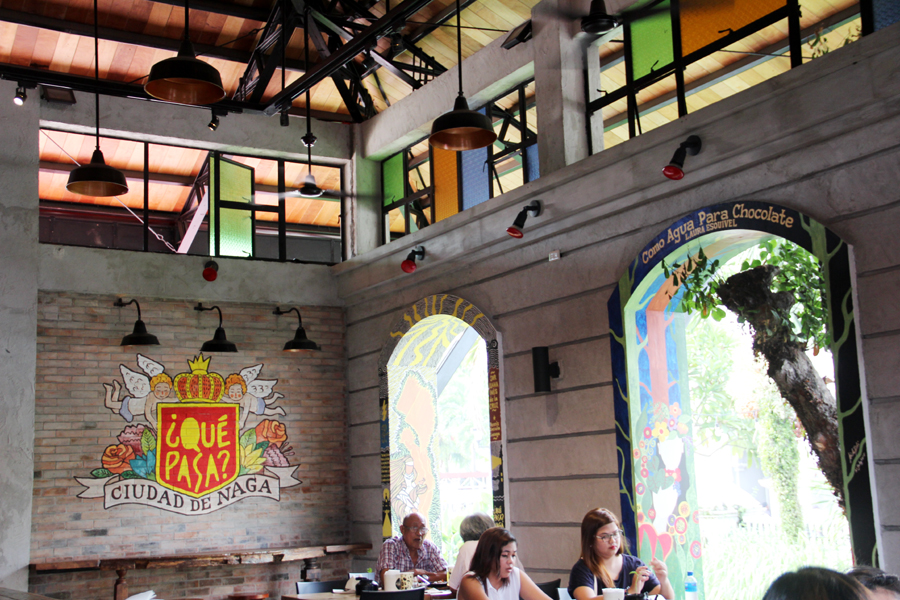 Delicious food and artsy interiors go hand in hand in Que Pasa, a specialty BBQ restaurant serving "Bicolonial cuisine" or Spanish dishes with a Bicolano twist. Diners can customize their orders of grilled meat with Bicol sauces like Chili chocolate and side dishes such as Bicol Express, pinangat and laing rice. Meanwhile, Encanto Bar by Que Pasa on the same premises serves tapas, Spanish & Mexican beers, local beers and craft cocktails infused with local flavors such as Aswangita (margarita spiked with chili).
The cool resto is adorned with lots of street art inspired murals following the Spanish-Mexican painted by Bicolano artists, making it one of the most Instagram-worthy restaurants in the city.
Bigg's Diner
Bigg's has various branches in Centro, Magsaysay, BMC Road and SM City Naga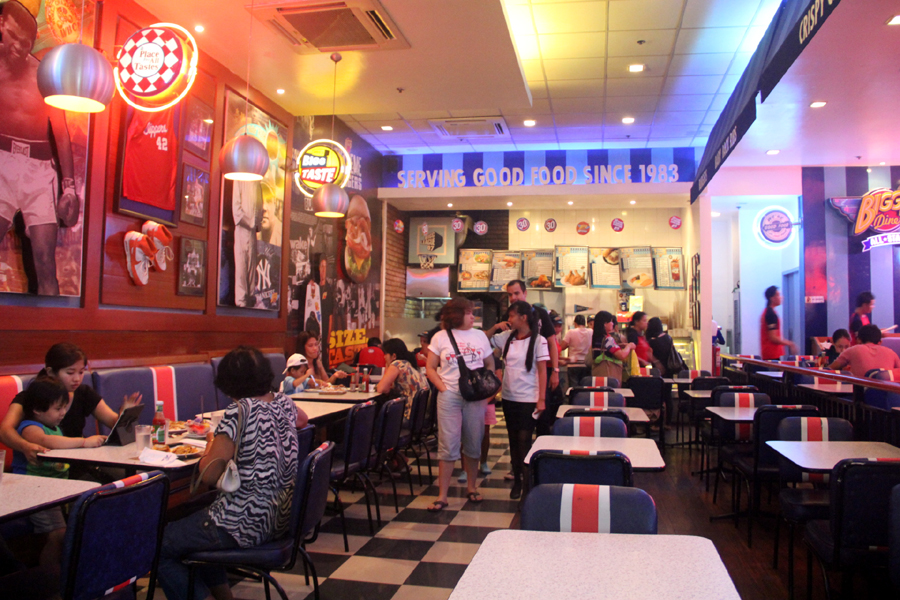 The homegrown classic Bigg's Diner has been feeding hungry Bicolanos for over 30 years and is still going strong! They originated in Naga City and now have numerous branches all over the Bicol region, with each restaurant designed in retro-cool interiors.
Bigg's is best known for their Western style diner food like burgers and pizza, but they also have a few hometown meals on the menu like Chicken Cordon Bleu stuffed with Laing, Bicol Special (Pork Chop served with Bicol Express) and Pili Pie.
Bob Marlin
Magsaysay Avenue, Naga City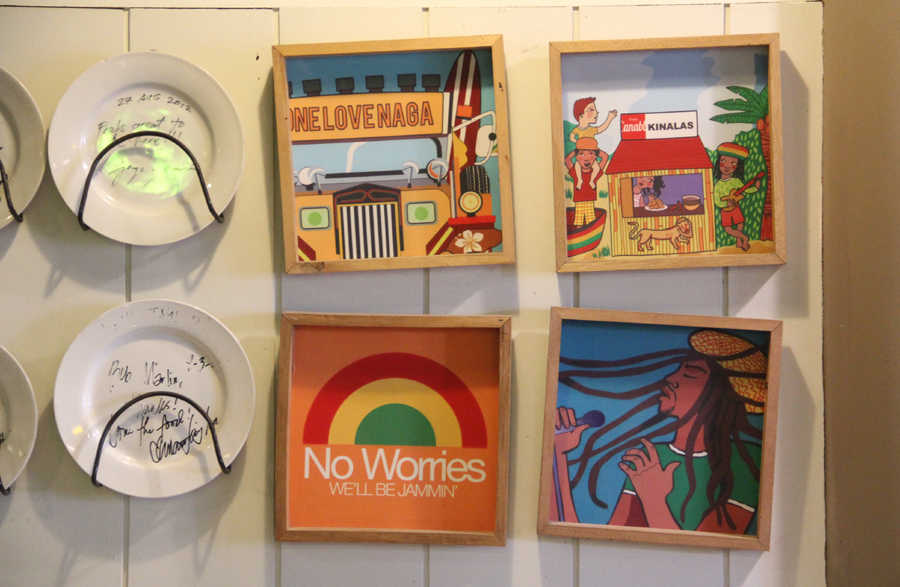 For big groups and families, Bob Marlin is one of the best places to visit in Naga City. This casual dining resto serves family-style seafood dishes, including their namesake Blue Marlin, Grilled squid and Pinoy pulutan favorites. Their bestseller OMG Crispy Pata (which, in itself, is already a reason to book  a ticket to Naga) pairs perfectly with traditional Bicolano side dishes like laing, pinangat and Bicol Express.
Reggae-inspired interiors and live music make this a cool place to hang out especially at night ovrt beer or a glass of Rasta-Paling (a rainbow-colored cocktail spiked with lambanog)! Check out their display of plates signed by celebrities and satisfied diners adorning the walls!
The Coffee Table
2/F ADC Hotel, Magsaysay Avenue, Naga City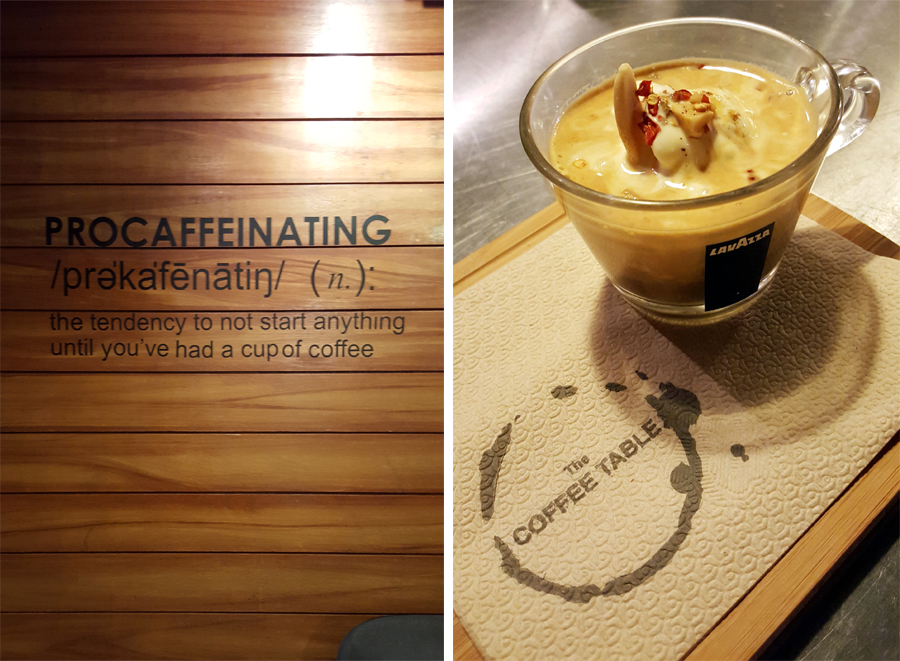 The Coffee Table is a casual industrial cafe that serves light meals, snacks and coffee. They're well-known for their pasta, sandwiches and savory and sweet crepes. Try their bestselling Chicken Parmigiana Crepe and the Crepedilla (a savory crepe filled with chicken, bell pepper and cheese).
For first-timers looking for a local flavor, their Cococcino (coffee with dessicated coconut) or Spicy Pili Affogato (a dessert coffee with ice cream topped with pili nuts and sili bits) are some of the most unique drinks.
[/whole] [/row]