Never Blue at the Blue Mansion in Penang, Malaysia
Exploring the lavish former residence of Malaysia's Cheong Fatt Tze.
by Karla Ramos | November 23, 2017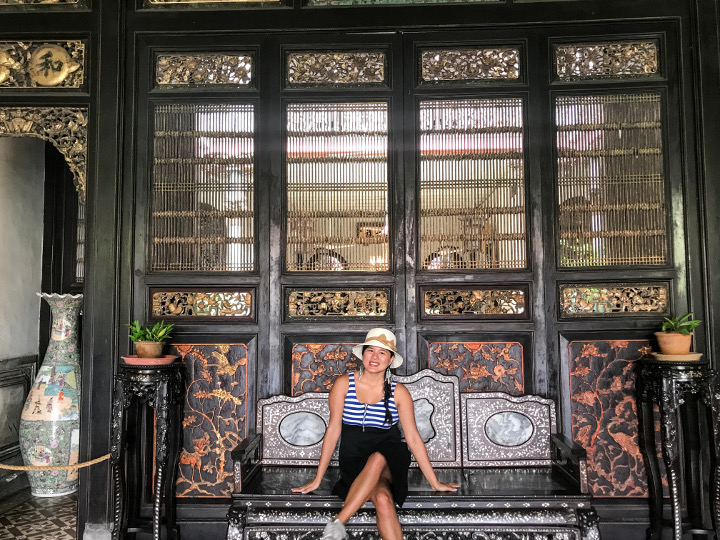 The one gripe I had during the tour was that it was very hot! Unlike the Pinang Peranakan Mansion, our tours were not split into smaller groups. Hence, there was a throng of tourists visiting each room. This made it harder to listen to what the guide was saying. Still, the sights were all worth it.
If you wanted to dine amidst the treasures of the Blue Mansion, a restaurant called "Indigo" recently opened in 2016. It's a fine-dining resto that seats you right in the middle of the ornate Chinese setting.
Those looking to call the mansion their home for a few nights will appreciate the various services and amenities, from an outdoor pool and garden to laundry and an airport shuttle service. It's also just a few minutes away from other tour-worthy sights. This, along with the beautiful architecture and history of the place would have made for a really grand stay! But I suppose that will have to wait. For now, I have both pictures and memory of this one-of-a-kind residence to feast on.
Got anything to add to this story? Share your thoughts in the comments!