LOOK: This Hilltop Cabin in Batangas Has a Stunning Panoramic Sea View
The best of the mountains and sea.
by Ina Louise Manto | October 20, 2021
Batangas is arguably one of the best and easiest locations to visit when you're craving some sun and sea. In just a two-hour drive from the metro, you'll already have access to various resorts and beaches, but they can get easily crowded. If you're looking for a new location where you'll have a cove to yourself nearly exclusively, a drive to a less popular location like Lian shouldn't be missed.
Cabin in the Hills
Remember your pre-pandemic travels where you'll visit a souvenir shop and you'll see racks of postcards featuring photos of sceneries? Admit it: you didn't pay much attention before but it's one of the places you'd want to be right now. Thick foliage surrounding a private cove with rolling crystal-clear waters – that's the kind of view you'll get at Cabin in the Hills.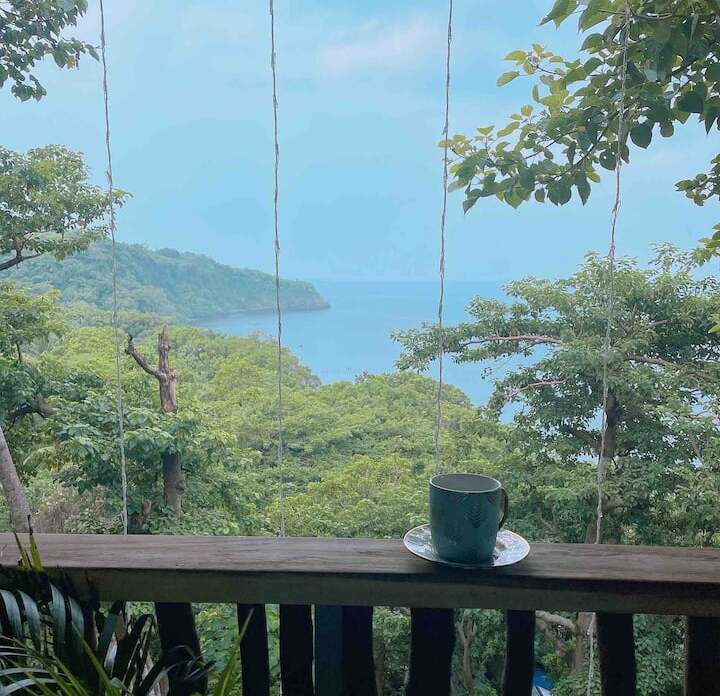 Tucked on a forest in Lian, Batangas, this newly-constructed hidden gem will let you enjoy the best of both worlds: the mountains and the sea. The cabin features a modern native design, made better with the floor-to-ceiling glass windows that surround different areas of the house.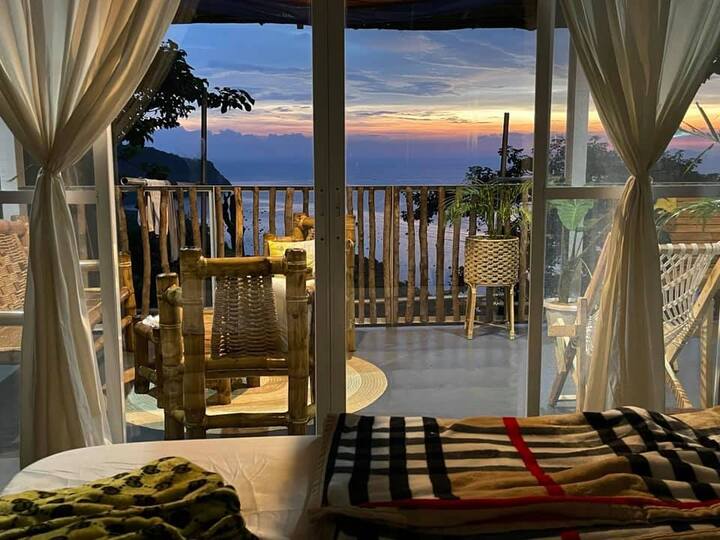 Lounging is what everyone looks forward to during a vacation and the cabin doesn't fall short in different areas where you can laze around and soak in nature. From stylish living areas to spacious balconies, you'll get front row seats to the breath-taking view.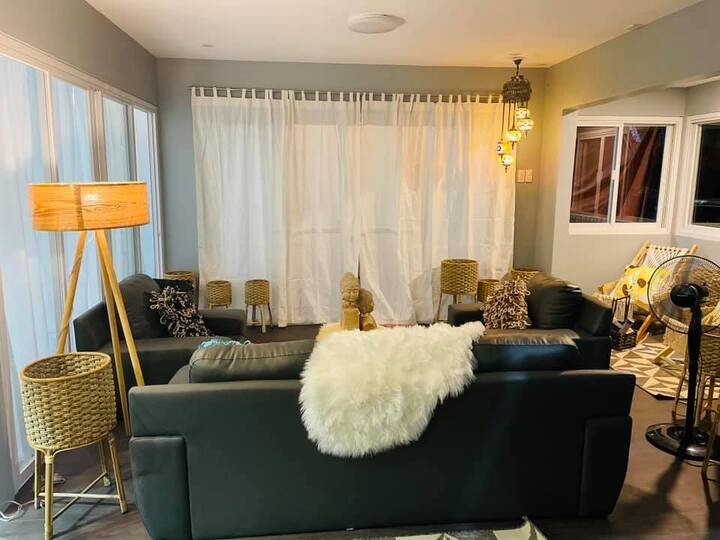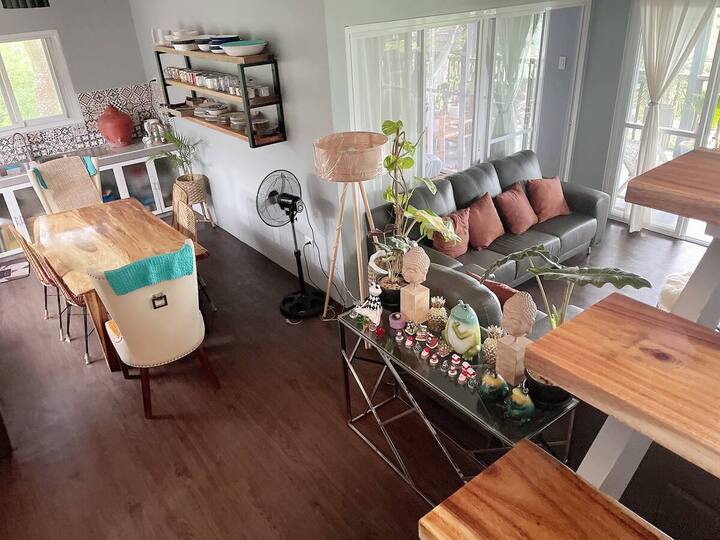 The Space
There are two floors to the cabin, which you can rent separately. The main cabin located on the first floor has an air-conditioned master bedroom with a queen-sized bed overlooking the sea.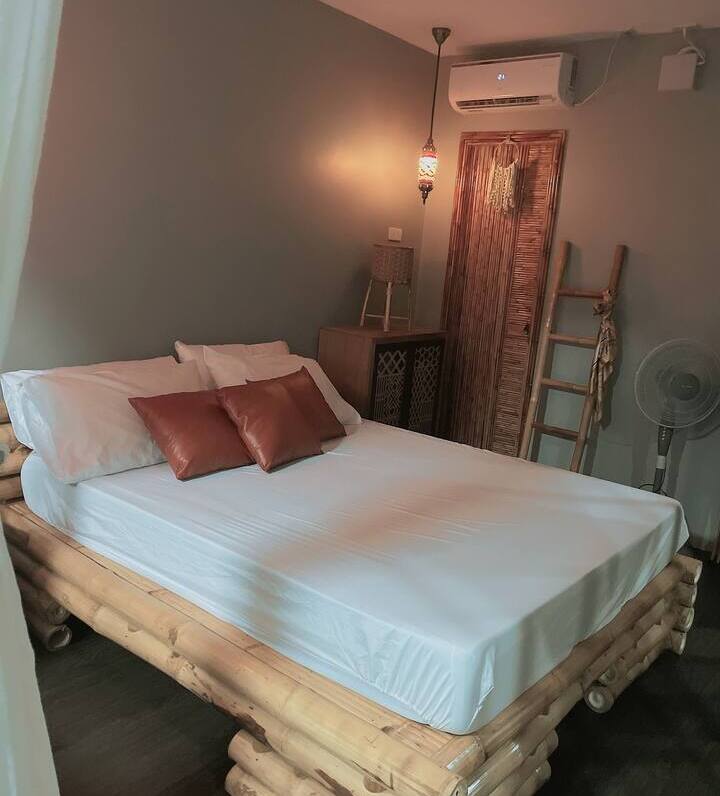 You'll also find a living area, dining area, a fully-equipped kitchen. The living area has a smart TV with Netflix too. Looking into dining alfresco? Have romantic dinners or filling brunches at the balcony area with a bamboo sala set and a bamboo bar with high chairs.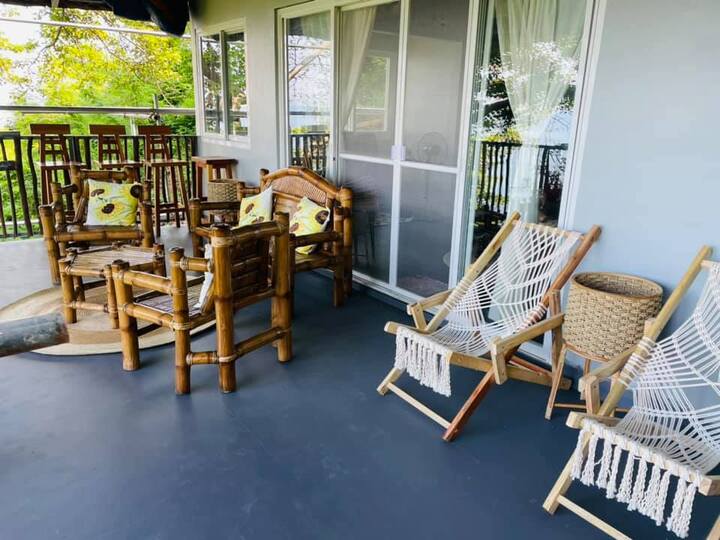 The second floor has more areas for sleeping with three queen-sized beds and a living area.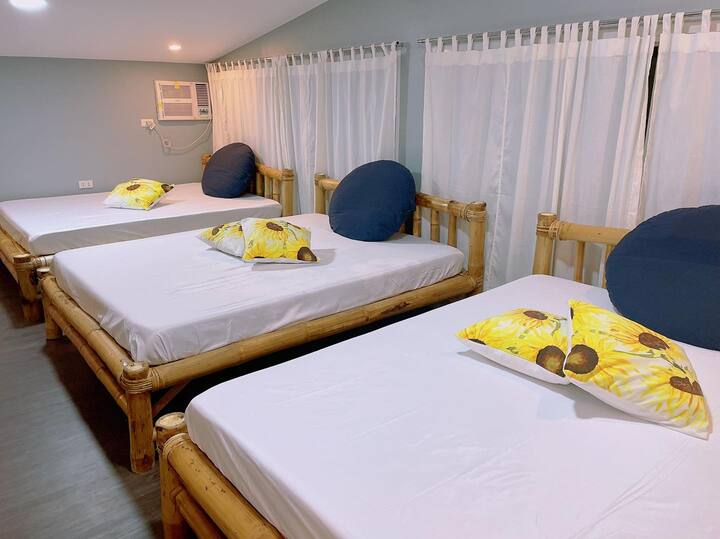 If you want a more poster-like view, don't miss hanging out at the living area's couches facing captivating scenery.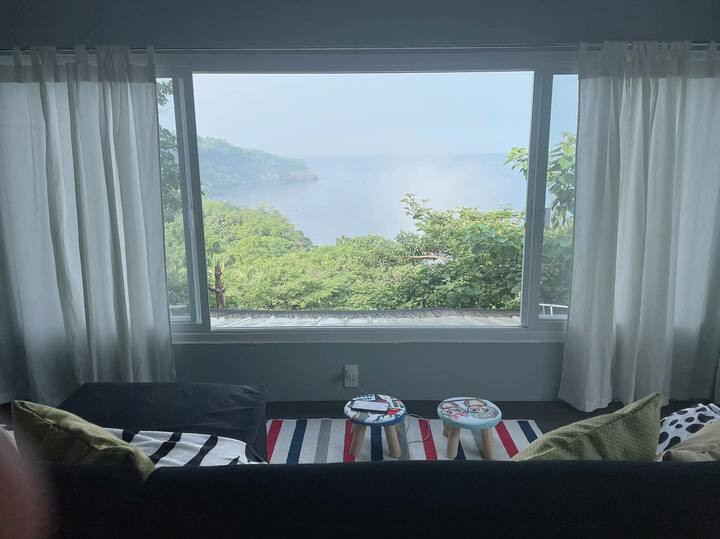 One of the best things about Cabin in the Hills is that the beach is just a three-minute walk downhill. Enjoy the sun, your company, and make new memories in this exclusive space!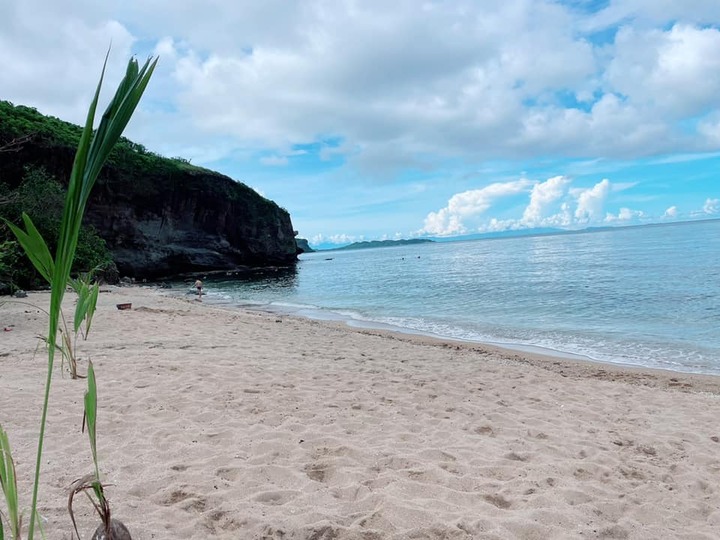 How to get there
Cabin in the Hills is located at Mountain Side, San Diego, Lian, Batangas. To get there, enter San Diego Beach on Waze or Google Maps. Once you're at the parking area, walk the beach for 5-8 minutes until you reach McDom Resort.  From there, climb the stairs going to Cabin in the Hills.
Rates start at P14,000 for an overnight stay at the main cabin.
Wake Up Next to the Sea at this Private Beachfront Room in Lian, Batangas
Wake Up Next to the Sea at this Private Beachfront Room in Lian, Batangas
Ina Louise Manto | Feb 16, 2021
For bookings, inquiries, and more information about travel requirements, visit this Airbnb listing and contact the host or visit Cabin in the Hills' official Facebook page.