LOOK: This Riverside Camping Site in Daraitan Will Make Your Worries Float Away
A nature staycation for the adventurous.
by Ina Louise Manto | October 08, 2021
If only getting rid of our worries is as easy as letting them float away in the river, we'd take all the chances to do it. While we dream of that, you can hit pause for a night or two and recharge in nature in locations like this riverside campsite in Tanay.
Camp Agos
While others would want to wake up to a scenic sea of clouds while camping, Camp Agos gives its guests a different experience. Getting to the site is an adventure already as it begins with a balsa ride to cross the river!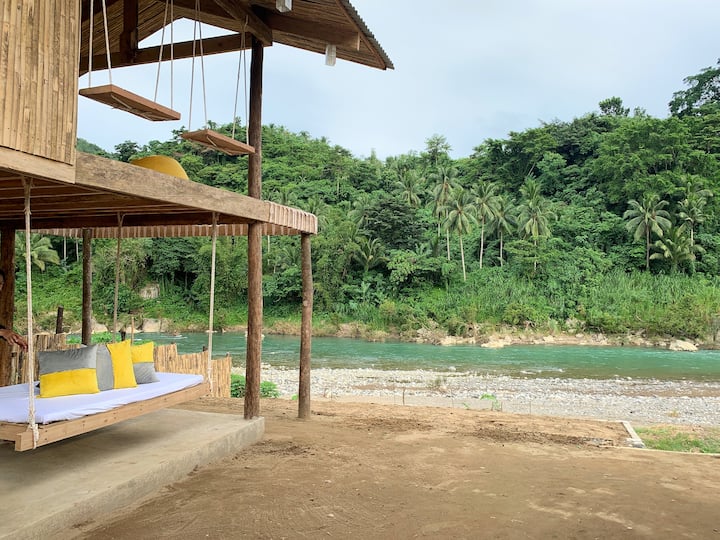 Built from locally sourced materials by local artisans, Camp Agos' Bird House is a unique two-story house that will connect you to nature. You'll be surrounded by lush trees, a stunning river view, hear the hum of insects at night, and have the relaxing sounds of flowing freshwater as your background music.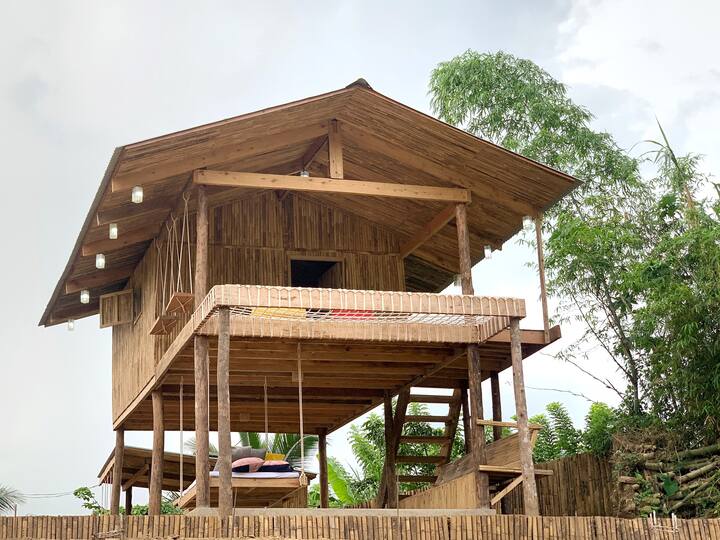 The house will make you appreciate taking things slowly as it features different lounging areas. From colorful bean bags and swing sets to an extended rope hammock, you'll never run out of spots to claim for the much-needed tambay.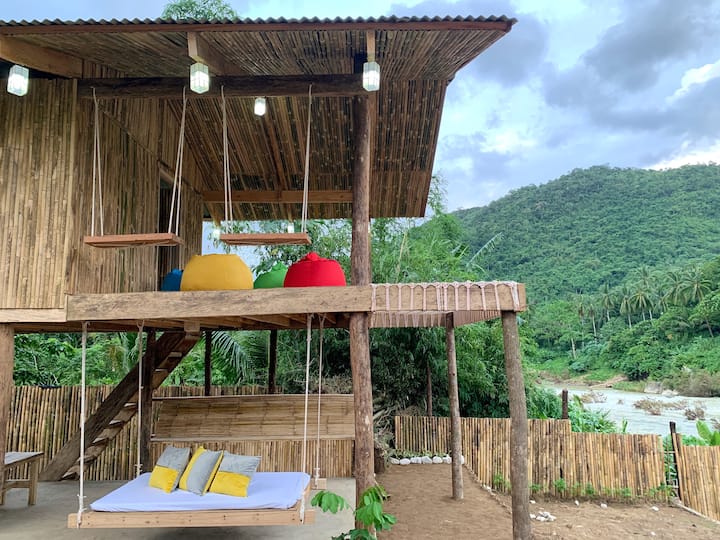 There's a bedroom on the second floor, which can accommodate up to 16 guests with its two queen beds, a floor mattress, and a hammock. The base price for an overnight stay is for up to 10 guests only, and excess guests will be charged an additional P500 per head.
You'll also find the extended rope hammock on the second floor, perfect for taking photos and stargazing at night.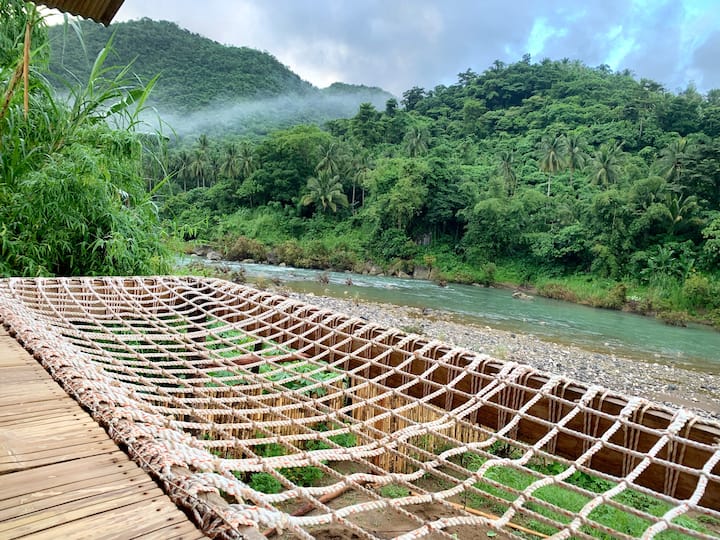 Some amenities during your stay include the use of a bonfire, board games and drinking cards, fishing gear, use of kitchen and cooking tools, additional tents, and use of the charcoal stove and BBQ griller.
Activities and nearby attractions
Camp Agos is ideal for a staycation but fun activities also wait for those who need to fuel their need for adventure. Make the most out of Agos River and go swimming, fishing, or river-tubing.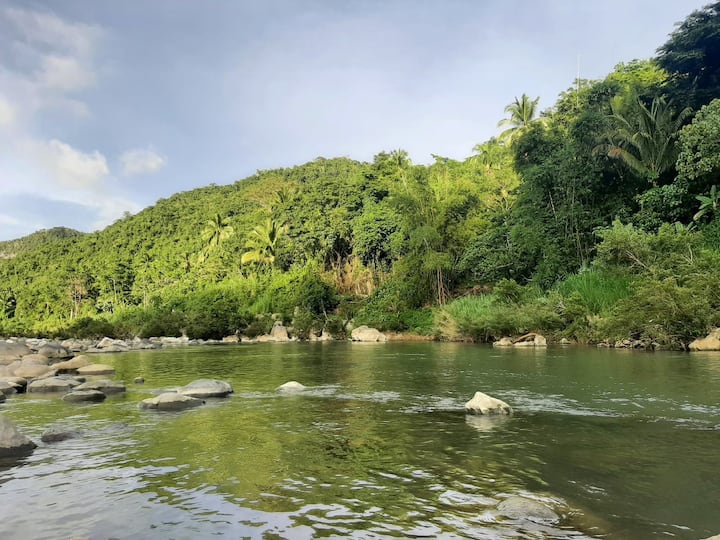 You can also make arrangements to explore nearby attractions such as Mt. Daraitan, Tinipak River, and nearby hidden falls.
How to get there
Pin "Daraitan Road" on Waze or Google Map. You may pay and park your vehicle in designated areas. You will then take a balsa to cross the river, where the campsite is just a few steps away from the drop-off point. A detailed guide will be shared with you after the confirmation of your booking.
Rates at Camp Agos start at P8,100 per night. Book your stay here.
Missing the Great Outdoors? Check Out Some of the Campsites Just Outside Metro Manila
Missing the Great Outdoors? Check Out Some of the Campsites Just Outside Metro Manila
Jon Christoffer Obice | May 04, 2021
For inquiries and more information regarding travel requirements, contact the Airbnb host or visit Camp Agos' Facebook page.