Looking for Adventure? Go Glamping at These Bell Tents by Daraitan River
Each 17-feet bell tent can accommodate up to 6 guests.
by Ina Louise Manto | October 01, 2021
Whether you're craving some outdoor adventure or looking for a peaceful place for some nature retreat and making new memories with friends, this riverside campsite in Daraitan will awaken the thrill-seeker in you.
Camp Away at Daraitan
Every once in a while, we crave some adventure and wish to go out of our comfort zones. What's better than roughing it out and try camping for a night or two? Now that quarantine measures have eased, take this as a sign to go that much-needed adventure and find yourself a comfy spot at this riverside campsite in Tanay.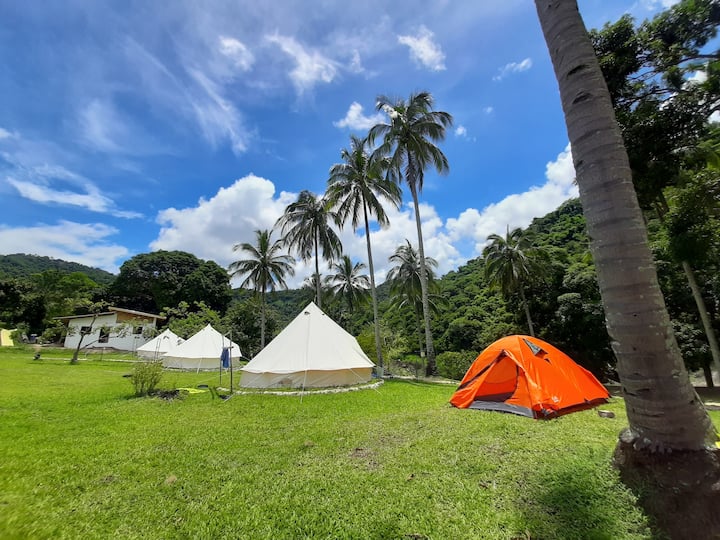 Going to the campsite is an adventure already: you can bring your car, hire a 4×4 vehicle and follow a trail, be fetched by a Land Rover at a designated meet-up place, or go on a platform boat ride to cross the river. The platform boat costs P20 per head while the Land Rover costs P300 per trip.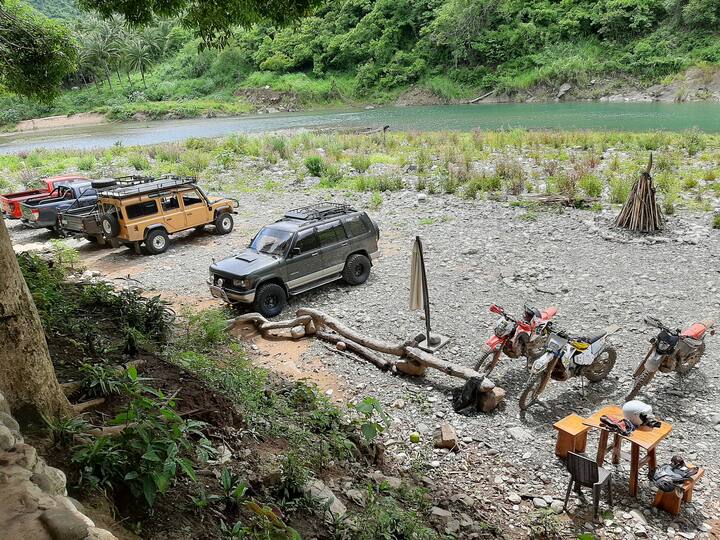 Nestled along Daraitan River, this campsite offers different sleeping arrangements. You can pitch your own tent or get a little comfier by staying at a luxurious 17-foot bell tent. Each tent is perched on a concrete platform and is equipped with floor mattresses that can accommodate up to six people.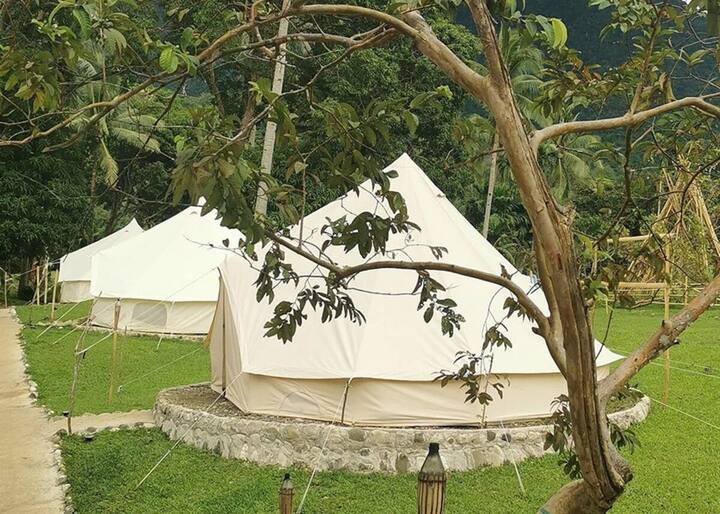 There's plenty of green space to enjoy. You can bring a mat for a picnic, lounge in one of the huts, simply hang by the river, or run around with your pets. Other than your tent, you may also use the mess hall for dining or charging your gadgets.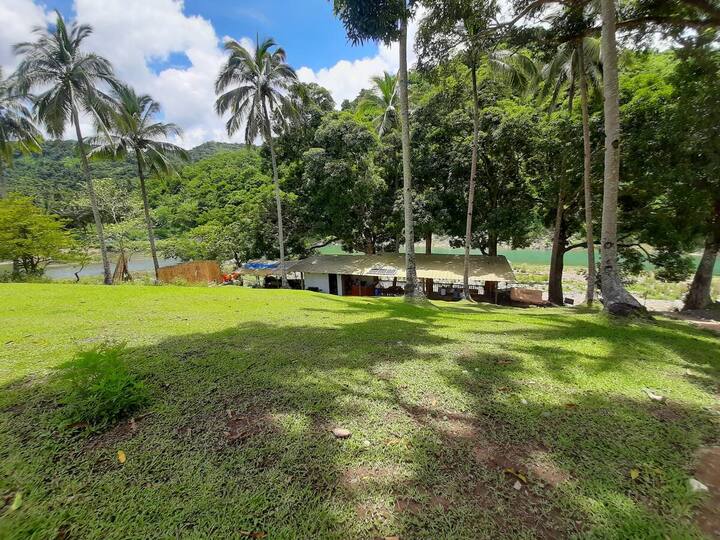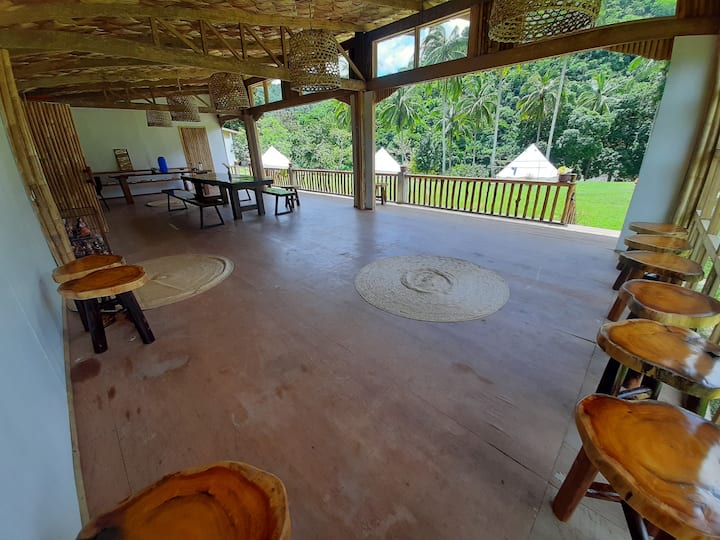 You can bring your own cooking equipment to get that authentic camping experience, but if you don't want the trouble of bringing extra things to carry, you may rent the on-site kitchen for P1,500 a day. Daily meals, which include three meals and snacks, can also be booked for P1,000 per head, giving you more time to relax and enjoy the company of your loved ones during your stay.
Rates at the glamping bell tents start at P6,800 per night. Book your stay here.
Missing the Great Outdoors? Check Out Some of the Campsites Just Outside Metro Manila
Missing the Great Outdoors? Check Out Some of the Campsites Just Outside Metro Manila
Jon Christoffer Obice | May 04, 2021
For inquiries and more information on travel requirements, contact the Airbnb host.