Wake Up to a Panoramic View of the Sea and Mountains at This Batangas Resort
Go on a Santorini-like getaway.
by Ina Louise Manto | June 08, 2021
Don't let the summer heat beat you! Cool off from the heat and treat yourself to a much-needed summer getaway without driving too far. Located in one of Batangas' most famous shores, Casa Amara is the perfect venue to catch the best sunrises and sunsets.
Sunrise Villa at Casa Amara
Known for its Santorini-like exteriors, Casa Amara is a beach resort nestled in the cliffs of San Juan, Batangas. No need to fly to Greece to have the same Santorini feels! It's a popular venue for celebrations or a simple getaway with family or friends because the view is just stunning. The resort has the best views of the Tayabas Sea and surrounding mountains, which makes every corner picture-perfect. It's run by a small team and there are plenty of rooms and villas to rent, just like the Sunrise Villa.
View this post on Instagram
View this post on Instagram
The Sunrise Villa is a two-story stay that can accommodate up to 10 guests. It has two bedrooms with floor-to-ceiling windows that give the best panoramic view of the sea. You'd be feeling like you're at an exclusive hotel, but one that feels more like home.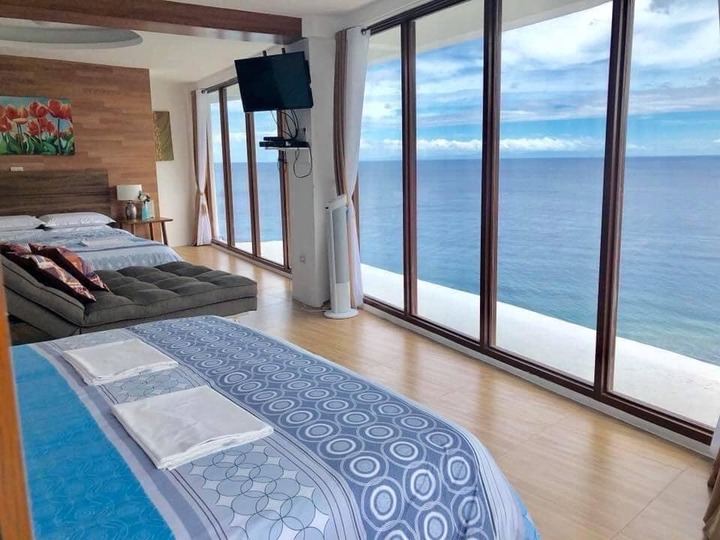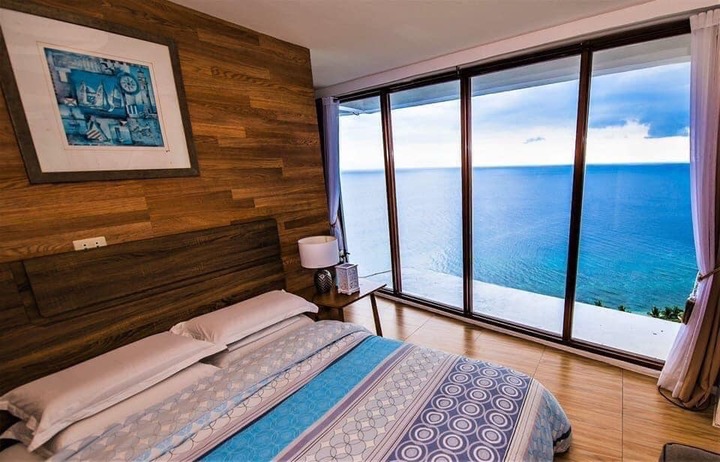 The villa also has a living area, a kitchen, two toilets and baths, televisions, and WiFi. Guests can bring food with an additional corkage fee. Buffet meals are also available in the resort.
Unlike other rooms in the resort, this villa has its own private pool and jacuzzi, which is perfect if you're looking for an exclusive space just for your group. Tables and chairs can also be set up at this private deck!
View this post on Instagram
You might think that staying in the villa alone is more than enough but don't let the beach go to waste! Casa Amara has a private white sand beach and picturesque rock formations.
View this post on Instagram
View this post on Instagram
The Sunrise Villa also comes with mandatory paid full-course meals for P1,600 per day. It's very convenient if you just plan on enjoying your vacation to the fullest!
Rates at the Sunrise Villa start at P15,000 per night for the months of May and June.
For inquiries and more information on other stays at the resort, visit their official Facebook page.
MORE: Escape Near the Metro: Batangas Airbnbs That Have Private Pools