This Chic Beachfront Home in Batangas is Perfect For Your Family's Next Weekend Getaway
Best of both worlds!
by Meryl Medel | March 25, 2021
Batangas is such a nice weekend destination for two main reasons: one, it's near the beach so a dip in the sea is just a few steps away for many staycation homes. And two, it's also near Tagaytay, where you can enjoy a wide range of food and drinks among the many shops and restaurants the city is known for. One of the best rental homes that would give you both the beach and foodie experiences is Casita Beachfront Staycation in Batangas.
Casita Beachfront Staycation
Located in the boundary of two coastal towns Lian and Nasugbu, Casita Beachfront Staycation offers you a private getaway by the beach and still near the city proper. It's exactly what you need when you need some time away from home while having a wide range of establishments within reach for your every need.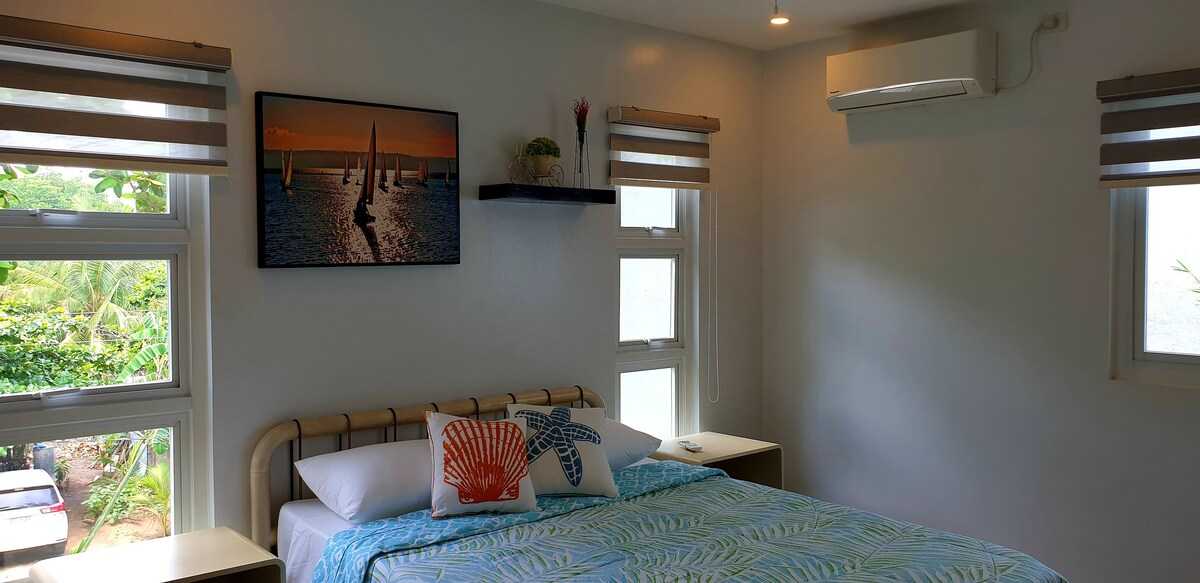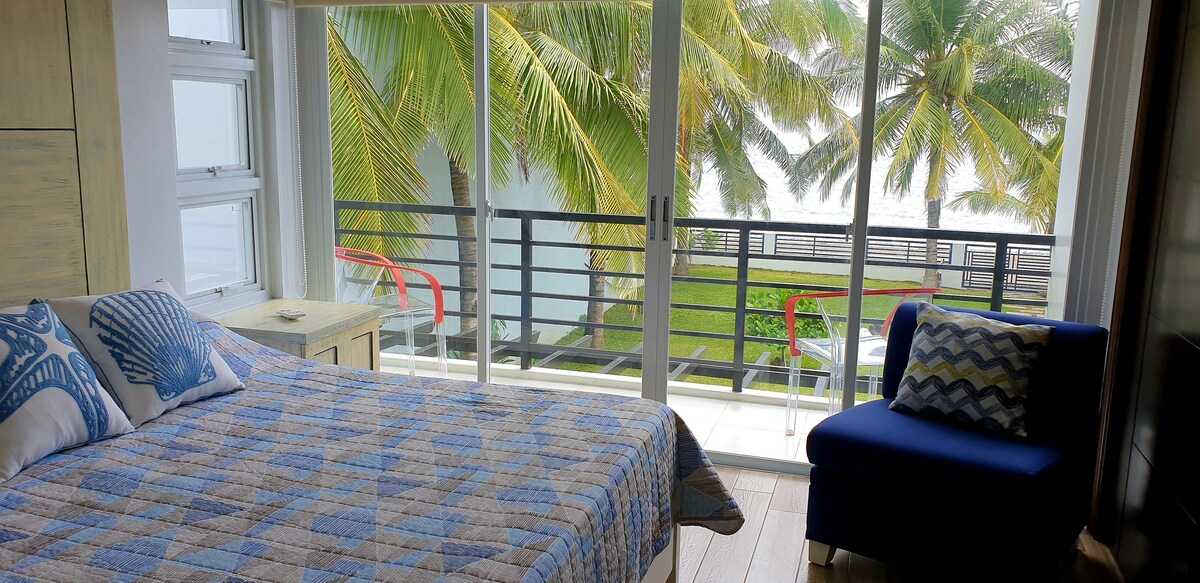 Only a few steps away from the beach, this white two-storey home features three bedrooms ideal for families and friends who want to enjoy some quiet, private time. The first two bedrooms on the second floor have one double bed each and can sleep two pax in each room, perfect for couples. The third bedroom contains a queen bed, and you can also set up mattresses in the common spaces if needed.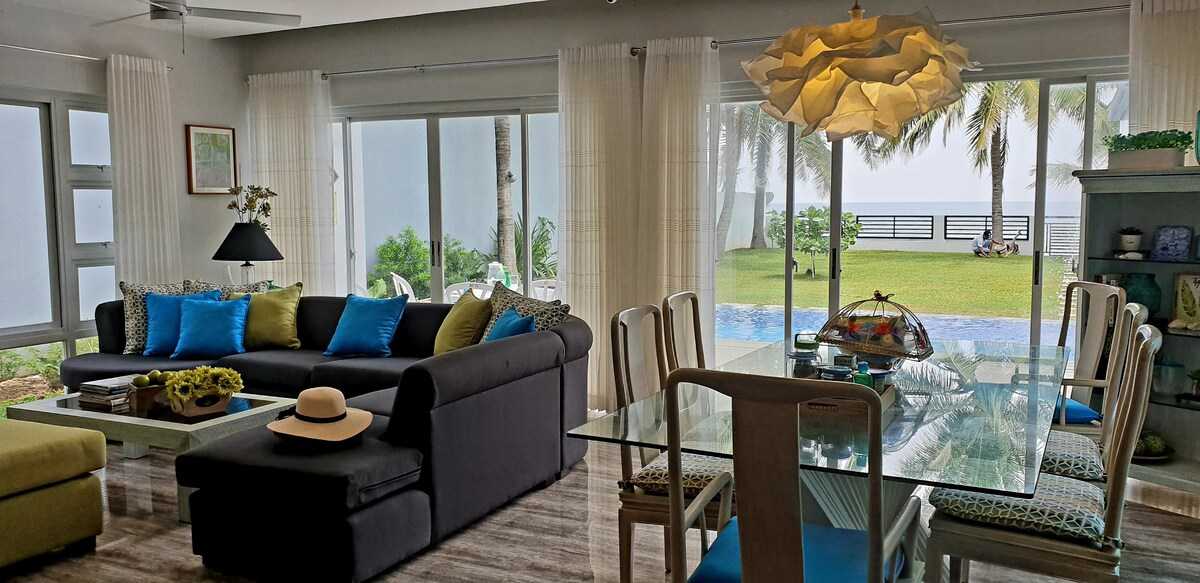 The chic open-style common space on the first floor is decorated in the colors of the earth, sun, sea, and sky that could bring comfort to your eyes. It opens up to a spacious backyard garden, which is ideal for barbeque and inihaw picnic party with your family and friends, especially when it turns into an especially beautiful oasis during golden hour.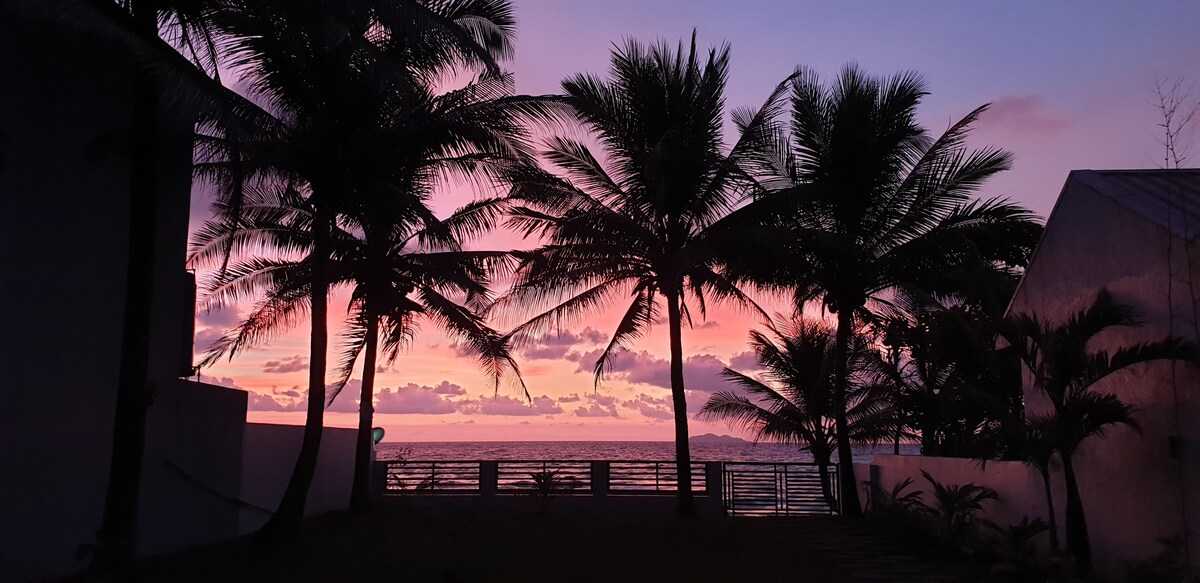 The easy access to the beach lets you freely take walks and enjoy the fresh sea breeze. But when you're tired of the salty water of the sea, you can continue your swim in the private pool in the house's backyard.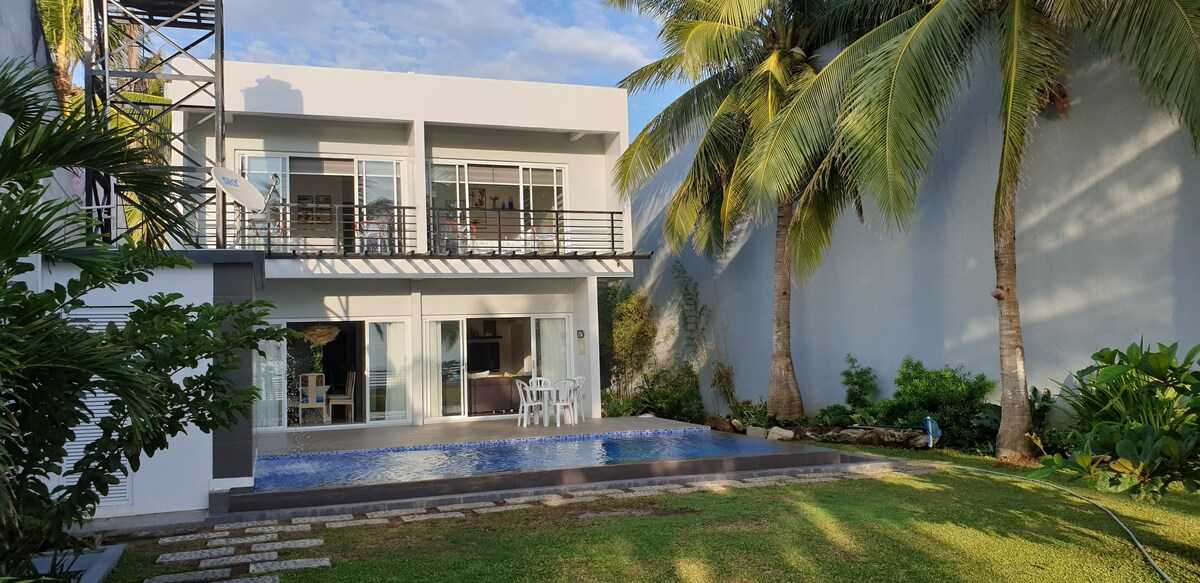 Located in a small fishing village by the sea, the house itself is only 30 minutes away from Twin Lakes in Tagaytay, which means a lot of various establishments are easily accessible from the house. There's also ample parking space right by the house, so you can comfortably bring your vehicle.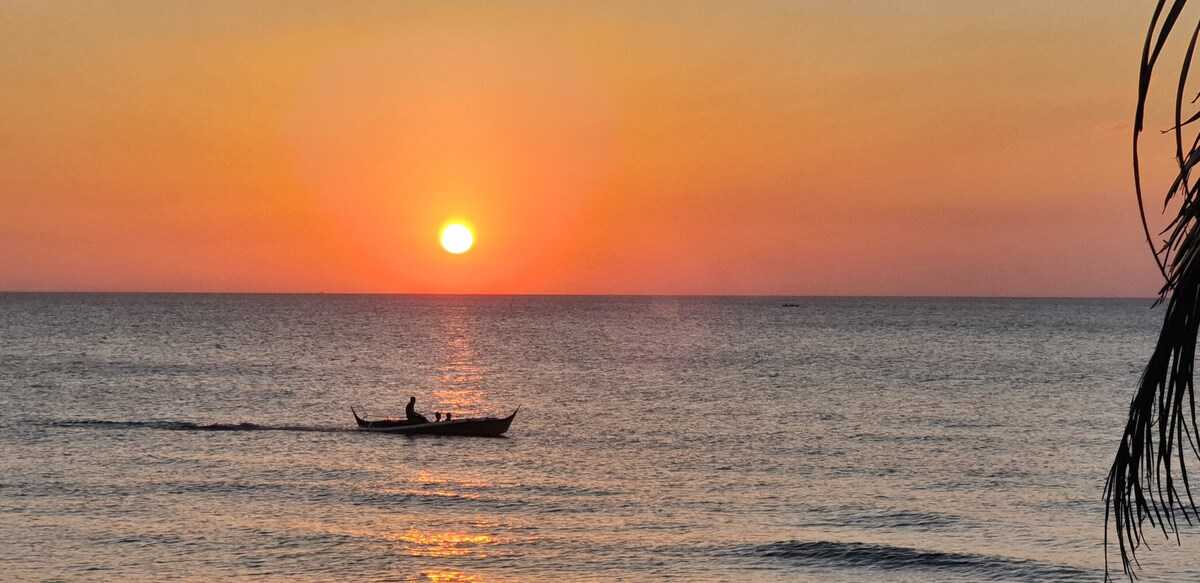 Would you want to spend a weekend at Casita Beachfront Staycation? Book your stay here.
All photos are from Casita Beachfront Staycation on Airbnb.
READ MORE:
Treat Yourself to a Scenic Getaway at this Mountainside Cabin in Batangas
This Treehouse by the Ocean in Batangas Has a Private Pool With a View
Get Your Vitamin Sea Fix at These 8 Batangas Beach Resorts
Wake Up Next to a Private Beach Cove at This Picture-Perfect Batangas Resort