This Airbnb in Laguna Lets You Rent a Private Island All to Yourself
For when you just want to get away from it all.
by Bianca Katipunan | October 08, 2020
We all dream of going to a private island and just forgetting about our worries. While it may seem like an impossible dream (wouldn't renting an island mean spending a buttload?), you may be surprised to find out that you can actually rent a private island on Airbnb at an affordable price (just ₱5,000 a night)! And you don't even have to travel far from the Metro to find it.
All about this private island
Located in Lumot Lake Port in Cavinti, Laguna, this private island is perfect for families who want to bond and just enjoy each other's company. Guests will be surrounded by the calming sound of the lake and enjoy the perfect getaway. Forget all your worries and relax as you read a book while sitting at the edge of the water.
The house has orthopedic beds, 1 king-size, and 1 queen size in separate bedrooms. It also has additional mattresses for  (plus additional bed space. For those who want to go stargazing the almost 3-hectare island has many great areas for camping. Listen to the sound of nature while you fall asleep while camping outside.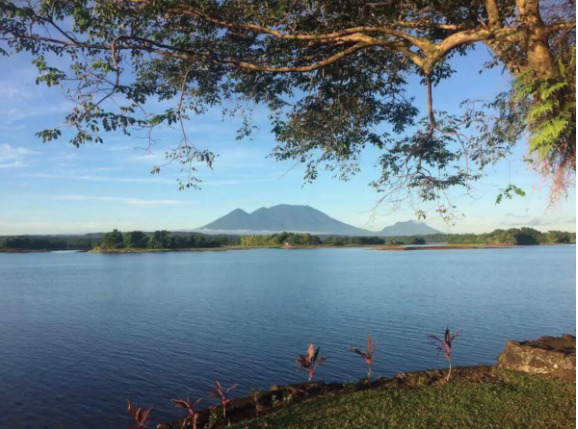 Guests can also use the Airbnb's sports equipment like their Baja boards, badminton, and assorted garden games. For some down time, hammocks, air sofas, and garden stools are available and can be set up at any location over the island.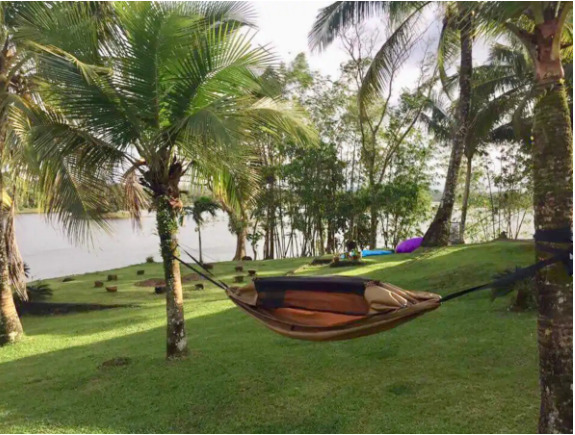 The island is the perfect place to get away from it all! Surrounded by trees and the beautiful lake you'll surely forget about all your worries!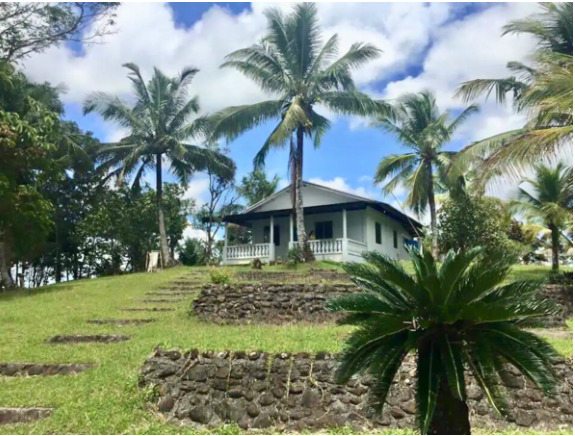 The stay has a basic kitchen with two dining tables and chairs.  The living room has an L-shaped sofa where guests can relax after tryin out various activities. and the comfort room is complete with a rain shower and a clean toilet.
There are caretakers on the island, but they live in a separate house and will not disturb guests. They can also help you build a bonfire and turn on the generator, which provides electricity from 6 p.m. to 12 midnight (this can be extended for a fee).
For more information about this stay ,visit their Airbnb page here.
READ MORE:
This All-Inclusive Private Island in Palawan is Perfect for Small Family Outings and Intimate Weddings
The Most Beautiful Private Islands You Can Rent on Airbnb
Enjoy a Private Sanctuary at This Beachfront House in Mabini, Batangas