Wake Up to the Best View of Taal Lake at this Rustic Chalet in Tagaytay
The peace and privacy you've been yearning for.
by Ina Louise Manto | May 03, 2021
Sometimes, all you'd want to do is leave the hustle and bustle of the city, go to a secluded place, and recharge in nature for a few days. Nestled in the heart of Tagaytay, Chalet de Tagaytay would give you that experience and so much more.
Chalet de Tagaytay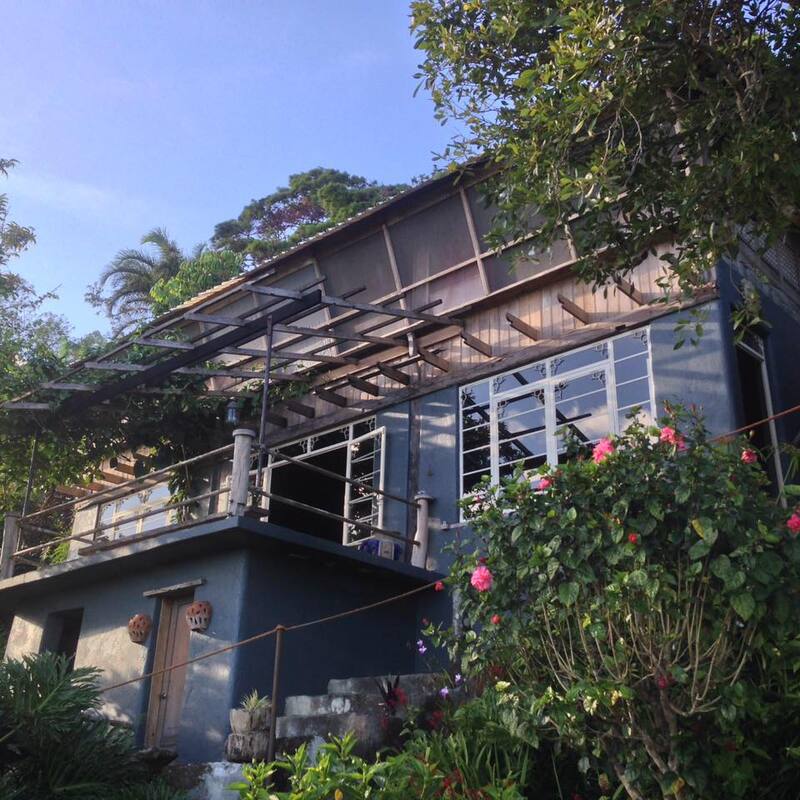 Even if it's located near the city's center, Chalet de Tagaytay would still give you the privacy and peace you've been yearning for. Located in Tagaytay's ridges and surrounded by a lush forest, this rustic chalet is located 80 steps from the main road.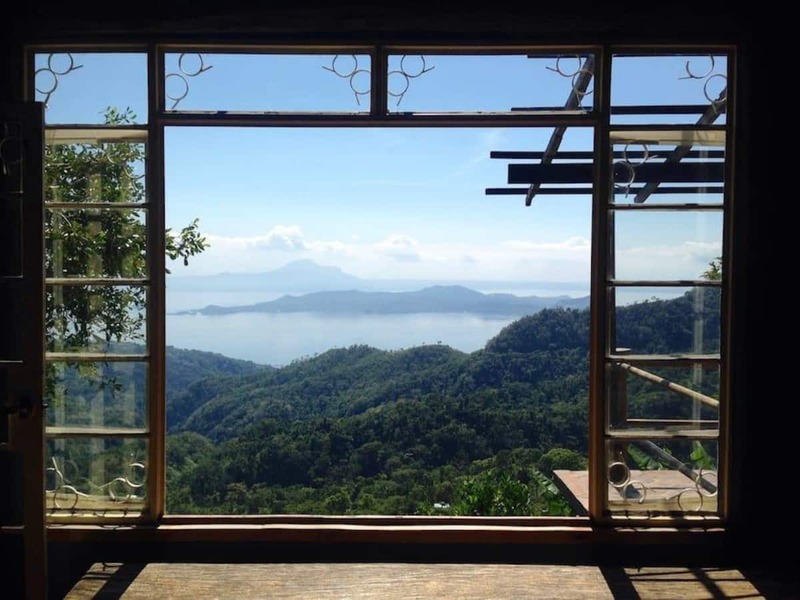 Featuring stone and wooden furniture, this house would remind you of your childhood home or your grandparent's house — it's cozy and picture-perfect all over. Whether you're a couple celebrating a special occasion or a family of 10 looking for a change of scenery, you'll find a home away from home without driving too far from the metro.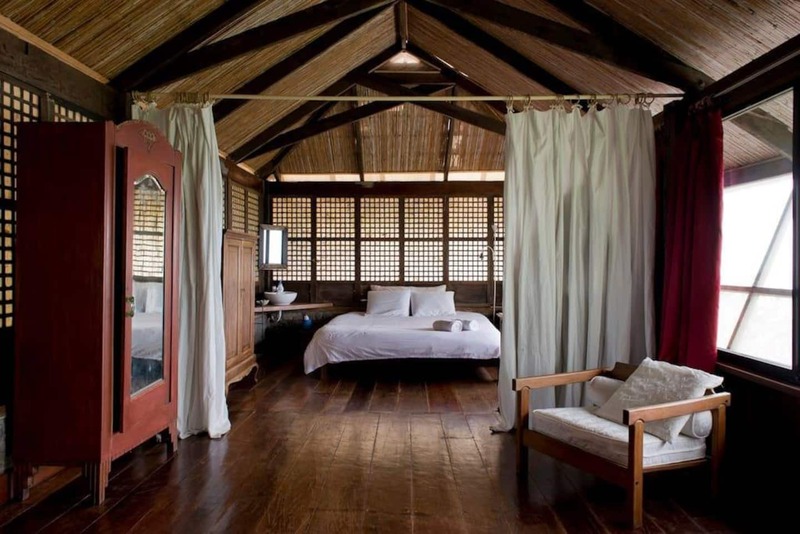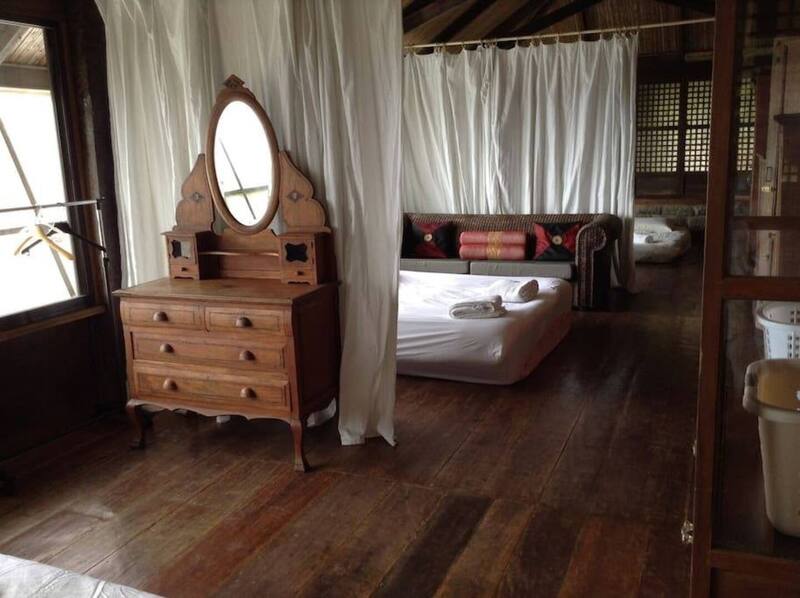 The entire upstairs level of the house is the sleeping area. It's a huge bedroom with curtains dividing it into three sections. For a group of 10 guests, 5 beds can be set up in the space. All the windows in this room are made of Capiz shells, the same kind you'd find in a traditional Filipino home.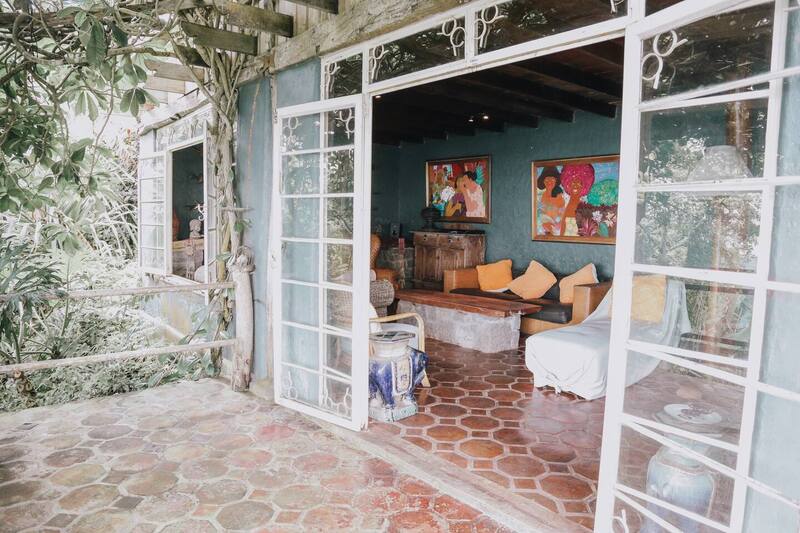 You'll find the dining and living area at the downstairs level, which opens to a 12 sqm balcony with the best views of Taal Lake. It also doubles as a romantic dining area where tables and chairs can be set.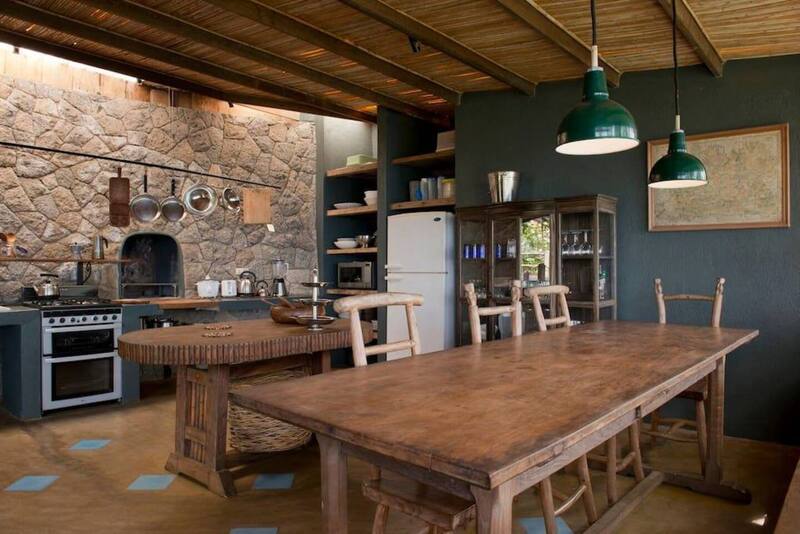 Planning to stay in during your stay? The modern kitchen is equipped with everything you'll need for preparing your meals.
View this post on Instagram
The fireplace in the living area isn't just for decoration; you can light it up to set the vibe at night, especially when it gets too chilly.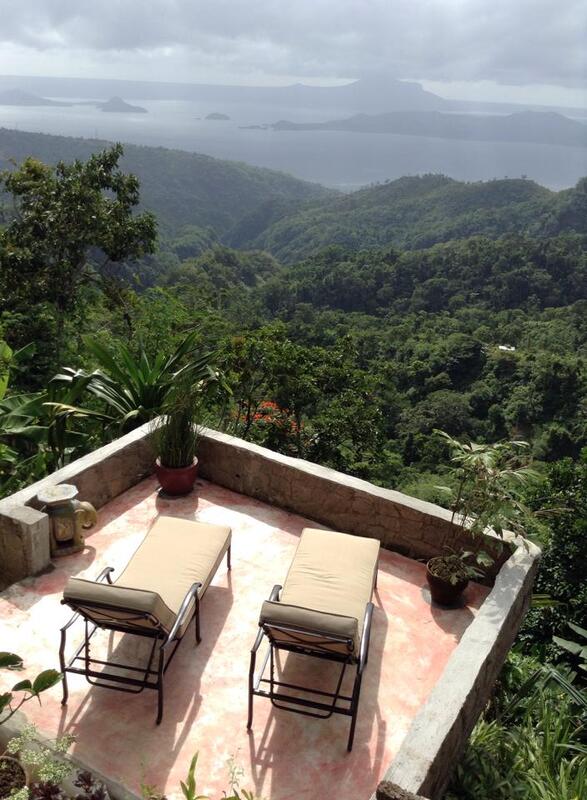 If you go further down the ridge, you'd find one of the most picturesque spots in the area: a viewing deck with sunbeds.
The chalet has two bedrooms: one on the bedroom level and the other is nearby the balcony area. There's also plenty of parking space at the gate of the house.
Rates at Chalet de Tagaytay start at P6,000 per night for two persons.
Book your stay here.