Go Back to Basics at this Rustic Beachfront Treehouse Near Puerto Galera
You can also go camping on the beach.
by Ina Louise Manto | June 10, 2022
We're already in the rainy season but that doesn't mean the beach adventures are going to stop. With most days still sunny, it's never too late to go on that beach getaway! Home to waterfalls and the vibrant marine life of Apo Reef, Occidental Mindoro offers adventures without traveling too far from the metro. If you wish to explore the rest of the province, this coconut treehouse is perfect for a quick escape:
Coconut Treehouse
A two-hour boat ride from Batangas will let you explore the beauty that Mindoro is – from beaches to different natural attractions, it's a dreamy travel destination near the metro that's waiting to be explored. Visiting the province will usually bring you to Puerto Galera, White Island, or Apo Reef, but if you're looking for an exclusive destination near these spots, this Coconut Treehouse in the town of Udalo will give you a peaceful retreat.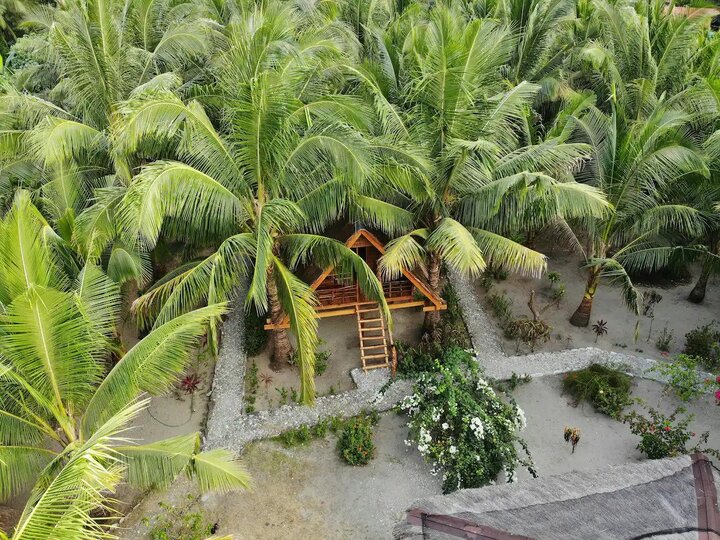 The Coconut Treehouse is a 3000-sqm lot in a small village located between Puerto Galera and Abra de Ilog. These treehouses are perched on the shore, so expect that you'll have the sea as your front yard. You'll be in a small village with approximately 200 inhabitants – you'll be immersed with residents of different races: from local Mangyans to foreigners from Australia, Germany, France, etc.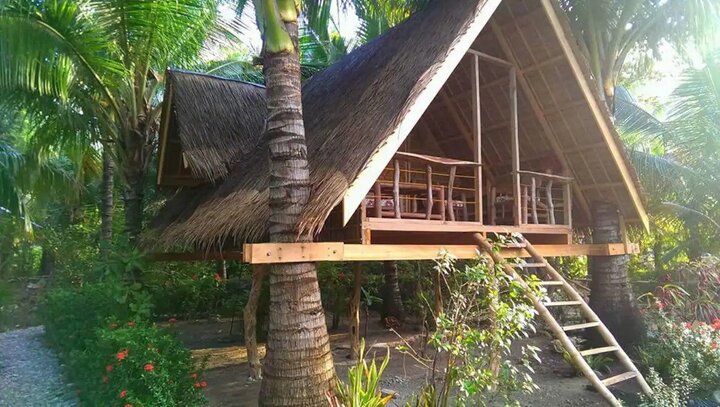 You'll be staying at a rustic treehouse where you'll be back to the basics – simple living by the beach sounds like a healing vacation experience! The treehouse is ideal for two guests; it's perfect for solo travelers as well! It's the ideal venue to immerse yourself in a secluded tropical paradise and get a few shades darker.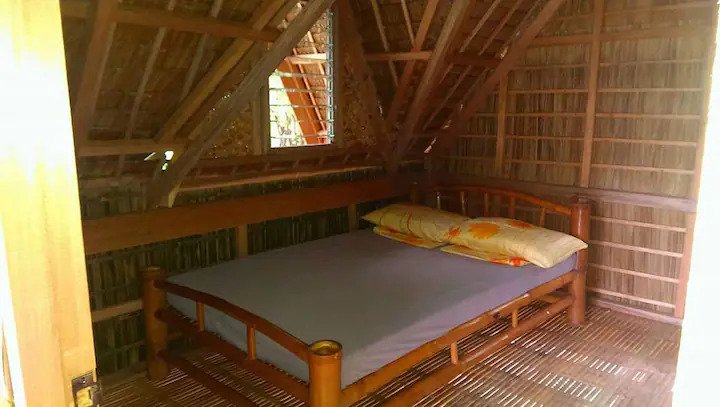 The simple treehouse has one bedroom as well as a veranda that overlooks the sea. It's the perfect spot for doing remote work, lounging, or simply enjoying a meal. During your stay, you'll also have access to a shared kitchen where you can prepare your meals or consume cooked meals for an additional fee.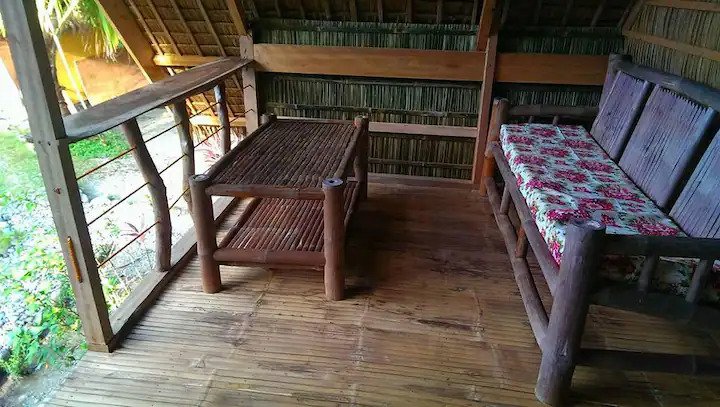 If you're visiting with friends, don't forget to try camping by the beach as well! Since you'll be in a small village, this is also the perfect opportunity to learn about the locals, their way of life, and the best spots you can explore around the area.
How to get there
There are two ways to get to the Coconut Treehouse: from Abra de Ilog or Puerto Galera. From Batangas Pier, you can take a ferry to Abra de Ilog, which will take up to three hours. Then, you'll have to ride another taxi boat going to the small village.
If you're coming from Puerto Galera, take a jeepney or tricycle from Talipan Beach and take a boat to Udalo. According to the owners, you can ride the boats or arrange an exclusive boat ride starting at P800 for 3 persons.
Rates at Coconut Treehouse start at P842 per night. Book your stay here.
Hate Crowds? These 8 Underrated Beaches Are Just a Drive Away from the Metro
Hate Crowds? These 8 Underrated Beaches Are Just a Drive Away from the Metro
Edgardo Toledo | May 04, 2022
For inquiries and more information regarding travel requirements, contact the Airbnb host.