Together Alone: A Couple Travel #BucketList for Every Type of Relationship
Chalk out your relationship goals!
by Tynne De Leon | July 19, 2016
Every relationship is an adventure and what better way to celebrate your love than by going someplace unique? Besides, traveling is more memorable with your special someone by your side, right? Take a break from your usual hangout places and conquer the world together by trying new activities. Here are some places for your specific travel interests:
The Nature Trekkers
If you're the kind of couple that's  always up for trail walks and likes communing with nature, you will want to consider this budget-friendly trip for your next hike.
Local: Mt. Batolusong
Tanay, Rizal
Rizal has a number of breathtaking mountains and Mt. Batolusong is one of them. Enjoy the sound of nature and the sea of clouds when you reach the mountain top. After admiring the scenery and taking pictures of your #relationshipgoals, you can take a refreshing bath at Kay-Ibon Falls just near the highway. What's even more enticing is that the affordable fare which is just around PHP350 (including the guide fee!).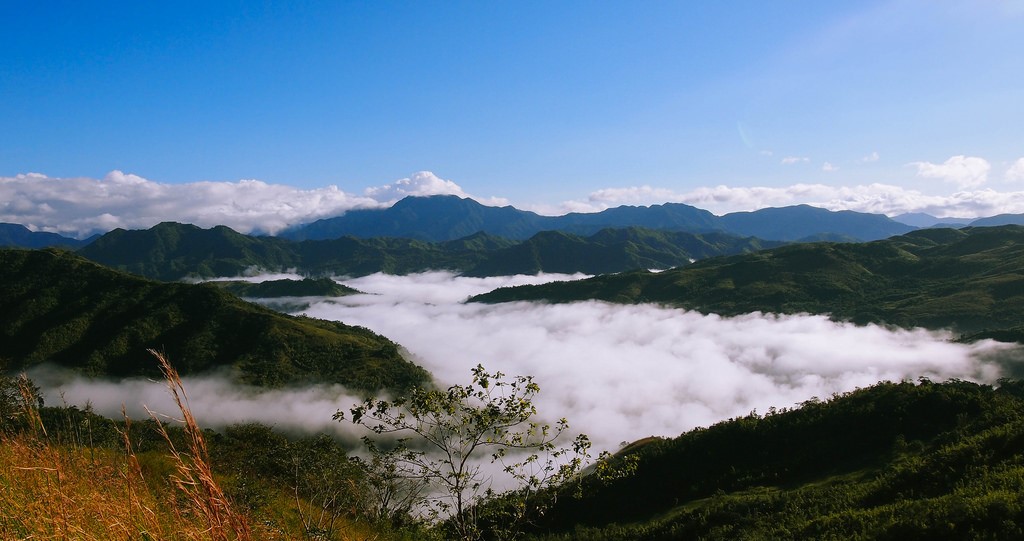 Tip: Most mountain climbing activities require a group of people, and you might want to double date with your couple friends.
If you'd like an easy hike near Manila, you can also check out these mountains.
International: Tatai, Cambodia
Koh Kong, Cambodia
If you are an  active couple who craves a lot of activities aside from trekking, you can fly out to our neighboring country, Cambodia, and explore its low-lying plains and stunning waterfalls.
Part of the Koh Kong province, Tatai is a place that screams nature and offers a ton of choices for landscape enthusiasts. You can go kayaking, boat riding, and mountain biking.
Another great  thing about Tatai is that it's a remote area, and lovebirds can enjoy their time together away from the hustle of  city life. At the end of the day, you can take in a romantic view of the sunset if you rent a tented villa from the 4 Rivers Floating Lodge. A night costs around PHP13000 and the airfare costs around PHP26000—a bit pricey, but the majestic panorama and experience will be worth the extra penny.
The Foodie Couple
If you want a break from your usual Maginhawa Street eats, you might want to get out there and discover more places where you can both fill your souls and your bellies.
Local: The Labassin Waterfall Restaurant
Villa Escudero Resort, San Pablo City, Laguna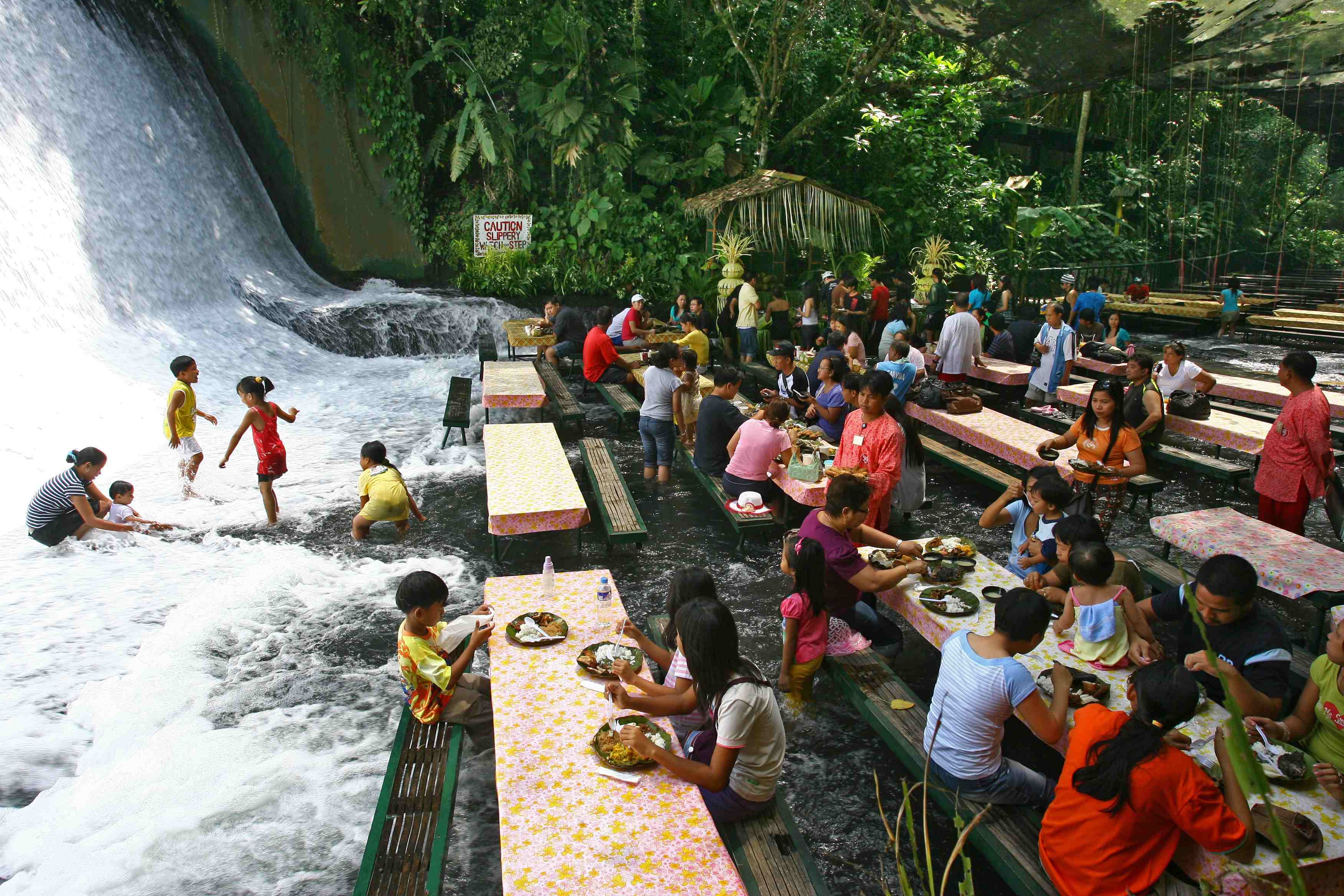 Take a little time off from the city noise and savor a meal with the refreshing sound of running water. Located at Villa Escudero Resort, San Pablo City, this restaurant will have you enjoying authentic native cuisine on bamboo tables, sitting ankle-deep in the  shallows of a flowing river, with a natural water wall as backdrop. They also host music shows and activities for its guests for a full-house entertainment. However, the PHP1400 accommodation fee doesn't cover an overnight stay so you might want to consider these packages if you want to stay the night.
International: Soneva Kiri (Tree-top Dining with Zip-Line Service Treepod)
Koh Kood, Bangkok, Thailand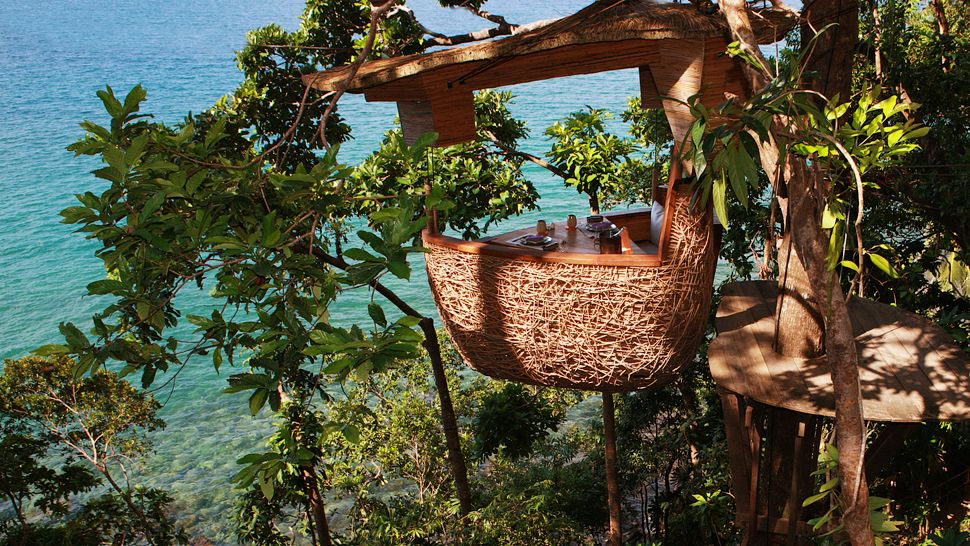 Take your relationship to new heights as you try fine dining up above the trees, overlooking the sky and the vast ocean. The restaurant serves wine and gourmet delights, as you perfectly savor the comfort of sitting on a bamboo pod. This tree pod dining experience also comes with a zip line acrobat waiter!
Inquire about accommodations here.
The Beach Bum
Forget about those mainstream crowded beaches where everyone's planning to have their vacation, and go for the under-the-radar seaside spots. Here are some recommendations:
Local: Tinagong Dagat Island Resort
Sipalay City, Negros Occidental
Literally translated as "the hidden sea," Tinagong Dagat is close to different beaches in Sipalay. Its lush greenery appeals a lot to nature-lovers – definitely a hidden gem and the perfect, romantic hideout. Sipalay never runs out of stunning sceneries that you can just roam through by boat. Check out Sipalay's tourism website for the accommodation details.
International: Hamilton Island Queensland, Australia
Part of the Whitsundays which is made up of 74 islands, Hamilton boasts a lot of attraction, events and activities for that flawlessly romantic getaway. It's such a natural wonder, people in dire need of an idyllic paradise flock here. You can check out more about the island here.
The Artsy Couple
While most couples want the quiet experience with nature, some see art as a great way of enjoying each other's company. Taking photos of aesthetic pieces and talking about them is another way to strengthen your relationship.
Local: Ronac Art Center
San Juan, Metro Manila
This picturesque art hub is just the thing for that #feedgoals in your IG accounts, as its modern structure and interesting mix of culture make it a must-see place. Once you finish appreciating the art pieces, there's a lot of other amenities in the place for eating, shopping and amusement. Some people have  also taken their prenup photos here.
International: Rijksmuseum, Amsterdam, The Netherlands
If you're willing to shell out a little more money to quench your art thirst, why not go overseas? If you prefer a mix of art and history, Amsterdam is just the place to be. Go to their state museum, The Rijks, which offers a diverse collection of  Dutch history and European masterpieces.
This national museum is such an impressive work of art; your artsy soul will be really pleased. After your tour, you can also be enthralled at  Anne Frank's house and the Van Gogh Museum. The Fault In Our Stars has also featured this place and you can follow Hazel Grace and Augustus' itinerary. Dayum, couple goals.
The Staycation Type
While some couples love to roam around, some just want a little "us" time, enjoying the homey and peaceful feeling someplace else, tucked in their blankets and away from other people. Here's where you can go:
Local: Hotel H20, Manila, Metro Manila
Set inside the Manila Ocean Park, Hotel H20 gives that unique ambiance as it stands on the shore of Manila Bay. It is the only hotel accommodation with aquariums, for that under-the-sea romantic feel.  Of course, the famed Manila Bay sunset is the come-on of some rooms – where it's framed in all its golden breathtaking awesomeness. . You can inquire about accommodations here, and if you're on a tight budget, you can also check-out their MetroDeal promos.
International: Bambu Indah Resort, Ubud, Bali, Indonesia
If you want a dose of the island life, Bali is the perfect fit. While this place offers lots of beaches, you can stay-in at  some unique resorts like the Bambu Indah Resort. Known for its stylish antique, this eco-friendly resort features its antique villas overlooking the green low-lying plains. This is also a place for  massage services, village hikes, tours and sunset cocktails – indeed a paradise. You can view more of their place here.
Any other romantic places we missed? Share them below!
Also Read:
9 of the Best Glamping Spots in the Philippines
Here are 7 of the Philippines' Most Instagram-Worthy Summer Destinations
The Best Surf Spots in the Philippines
The Best Cliff Diving Spots in the Philippines