Seas the Day: Enjoy the Sun and Sea at this Beachfront Resort in Calatagan, Batangas
It's never too late for a beach getaway.
by Ina Louise Manto | November 26, 2020
Planning for the holidays but don't want to drive too far? Batangas has been a favorite go-to for years due to its proximity to try Metro and its crystal clear waters. If you're up for a drive and want to travel somewhere sunny this season, check out Crusoe Cabins, a tropical paradise in Calatagan, Batangas.
Crusoe Cabins
Tucked in Brgy. Sta. Ana, Calatagan, Batangas, Crusoe Cabins is a seafront paradise where great adventures await. Guests can enjoy one of Batangas' famous shores in just a 3.5-hour drive from the Metro; a fun getaway if you're itching for a fun road trip and the sea.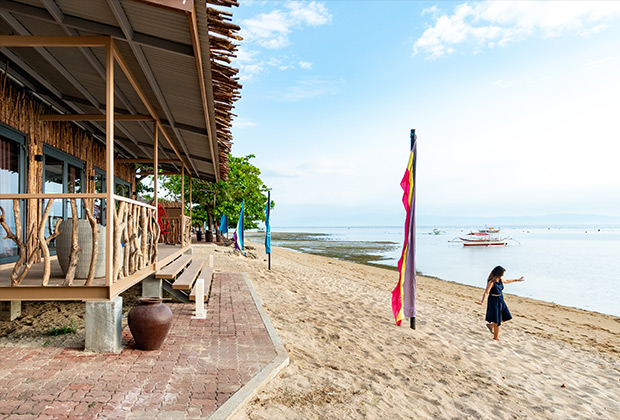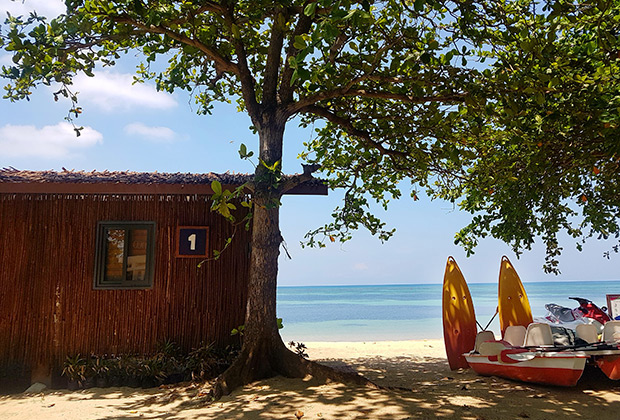 To make the experience even more fun, guests staying at the cabins have access to Aquaria Water Park. If you're not in the mood for the sea yet, you can enjoy the water park's three-story-high slides and cove pools.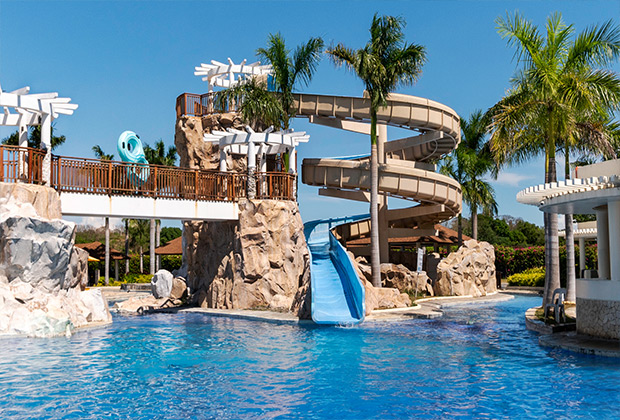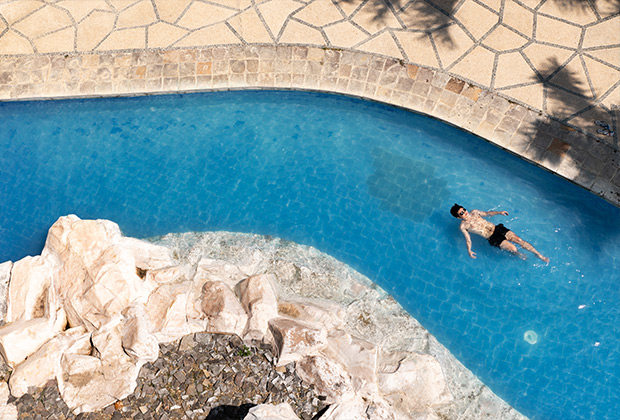 Crusoe Cabins' 13 rooms are inspired by the novel Robinson Crusoe. The architecture and design of the rustic cabins are the interpretation of Robinson Crusoe's home but with a modern twist. These cabins can usually accommodate four or more people but in the normal and following health and safety protocols, only up to three guests are allowed during a stay.
Beachfront Cabin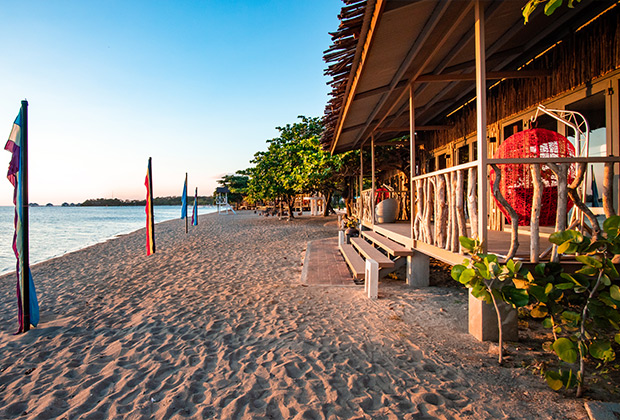 In the mood to dive into the cool waters of Calatagan when you wake up? Crusoe Cabins' beachfront cabins are literally just a few steps away from the sea. The cabins look like a normal tropical cottage on the outside with its wooden accents and nipa roof, but it's given a modern twist in its interiors.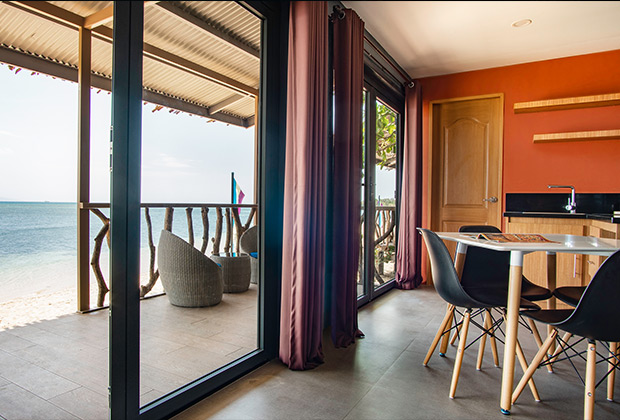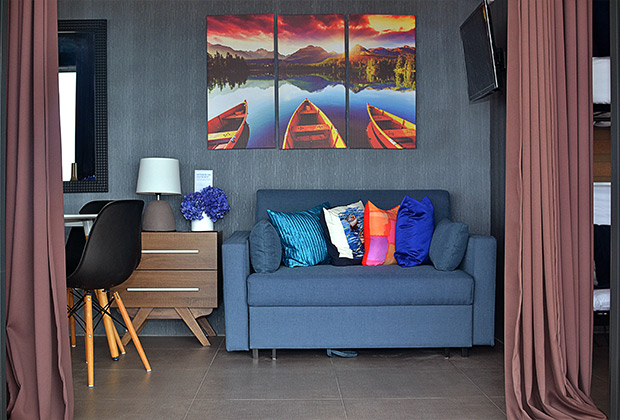 Each room is fully furnished and air-conditioned: everything you might need is already provided for and all that's left to do is have a good time and enjoy the panoramic view seen through the tall glass doors.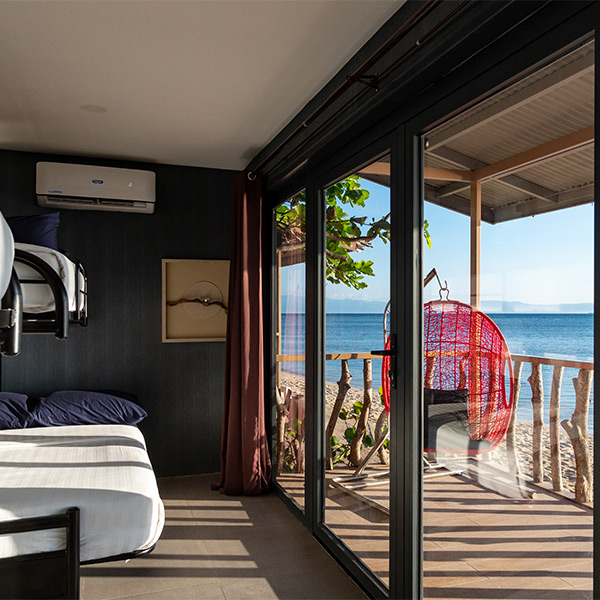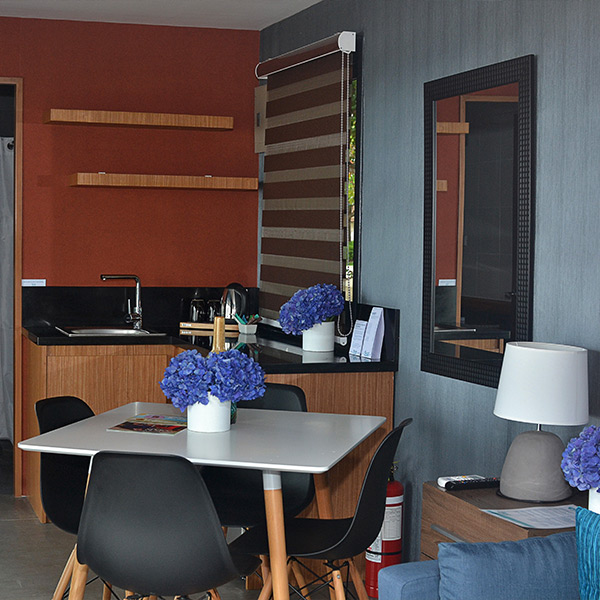 The cabins have a bedroom with two double-deck beds or one queen and one double deck bed, ensuite bathroom, porch terrace, kitchenette, and living room. There's also a mini-bar and flat-screen TV to keep you entertained in case you want to stay indoors.
Garden Cabin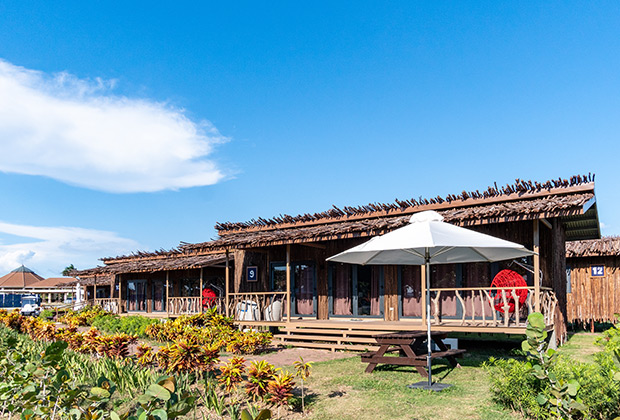 Sharing the same features and amenities as the Beachfront Cabin, its only difference is it is closer to Aquaria Water Park. If you feel like you'd spend more time at the pool rather than the ocean, this accommodation is the way to go.
Facilities
Aside from its idyllic cabins, the fun awaits at Crusoe Cabins with their facilities. One of the most famous spots in the resort is the Swing Bar, a unique beachfront bar that lets you enjoy your drinks while sitting on a swing. Just watch yourself when you know you've already gotten too many drinks!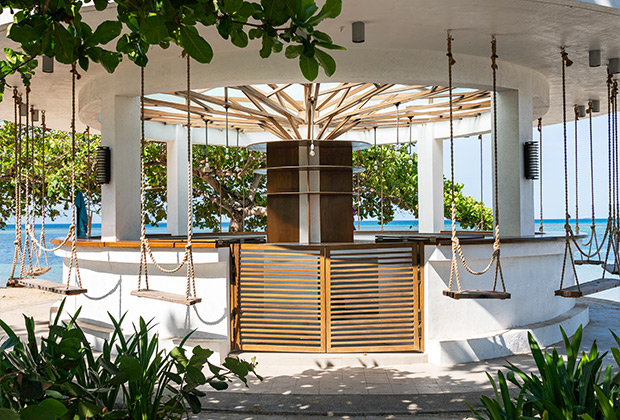 Aquaria Water Park also offers the following activities: volleyball, banana boat, kayak, jetski, paddleboard, and aqua glide. Bonfire by the beach is another fun activity for guests to enjoy.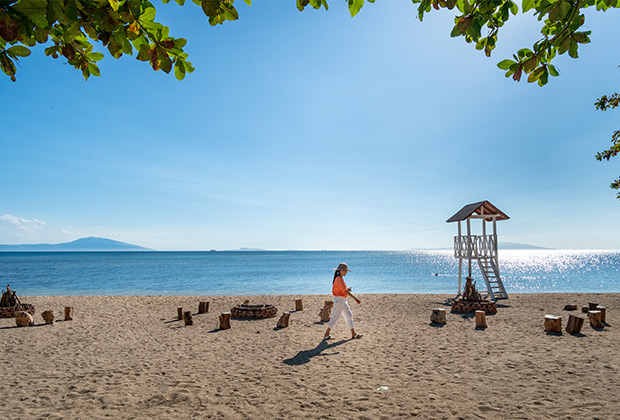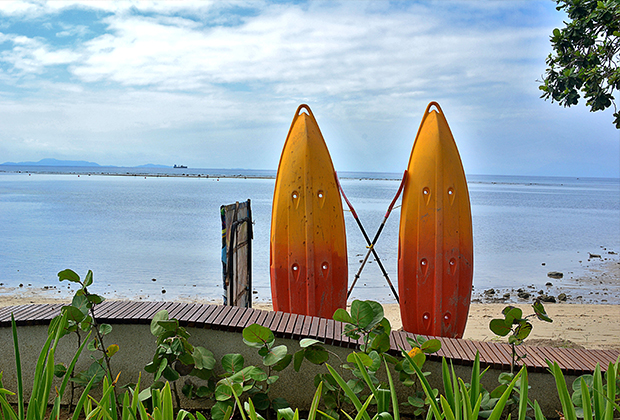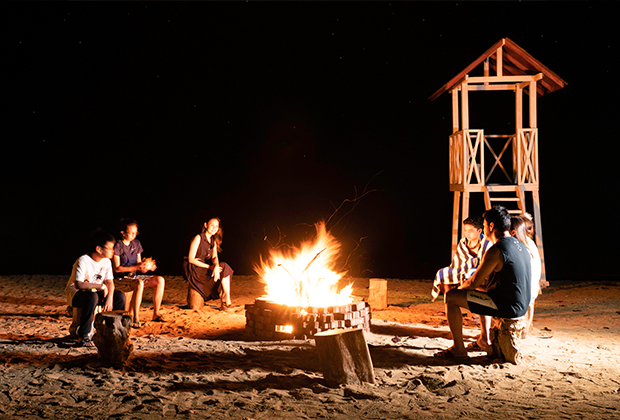 Located in the 400-meter promenade or The Boardwalk are other restaurants. Try some authentic Kapeng Barako at The Coffee Shack or enjoy Pinoy dishes at The Sands.
Rates start Php 7,800 for the Beachfront Cabin and Php 5,800 for the Garden Cabin on weekday stays. For more information, visit Crusoe Cabin's official website.