Snuggle Up and Enjoy the Cold Weather at This Rustic House in Cavite
The only downside is you'd wish you can stay longer.
by Ina Louise Manto | October 23, 2020
Have you started planning for the holidays? Where and how would you like to spend yours? While we can't have the usual family reunions full of good food and aguinaldo, staycations may be the new normal. Snuggle up during the holidays at this rustic guesthouse that's just a few minutes away from Tagaytay:
Danica's Guesthouse
Have you ever wondered what it's like to live in a tiny cabin surrounded by nature? Located in Silang Cavite, Danica's Guesthouse is perfect for those who are looking into taking a break from the city during the holidays or simply want a change of scenery for a few days.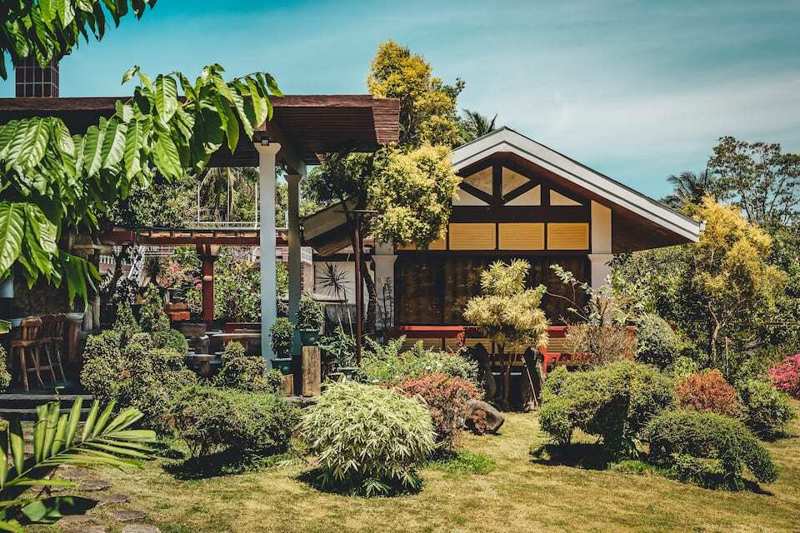 Just 20 minutes away from Tagaytay, this rustic guesthouse would be your home away from home. It's surrounded by a lush garden –  a perfect view outside of a tiny home that would guarantee a relaxing stay whenever.
The space
Danica's Guesthouse was built to look like a closed gazebo, and it's the first thing you'll see upon arriving. The home features a bedroom and living space that takes up the entire floor area. Up to three guests can be accommodated each stay, which is perfect for couples or small families. But up to two extra guests are allowed, as long as they won't stay overnight.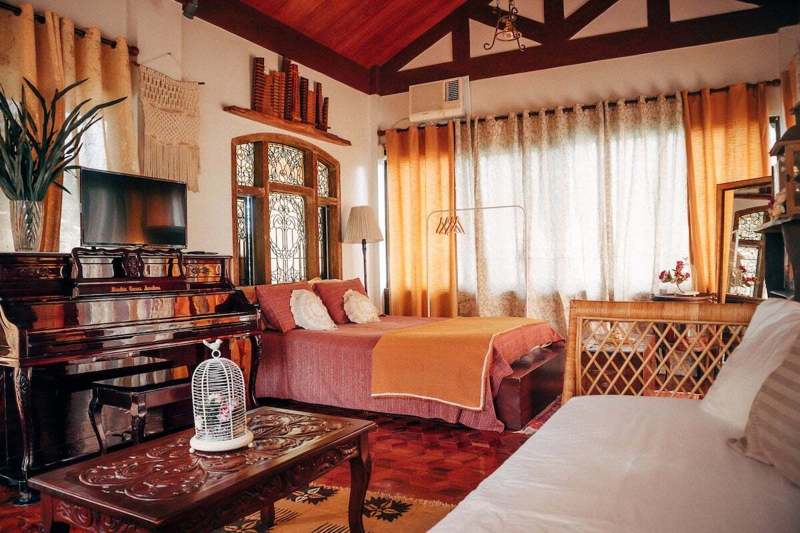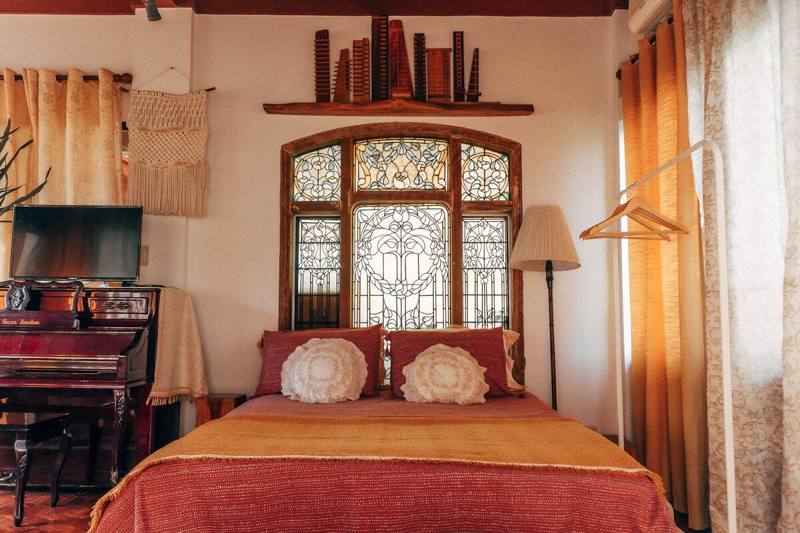 From the wooden accents and fluffy pillows to the elegant piano, the layout of the room screams three things: rustic, relaxing, and cozy. It's the place where you would want to be curled up in bed while enjoying the place's cold weather.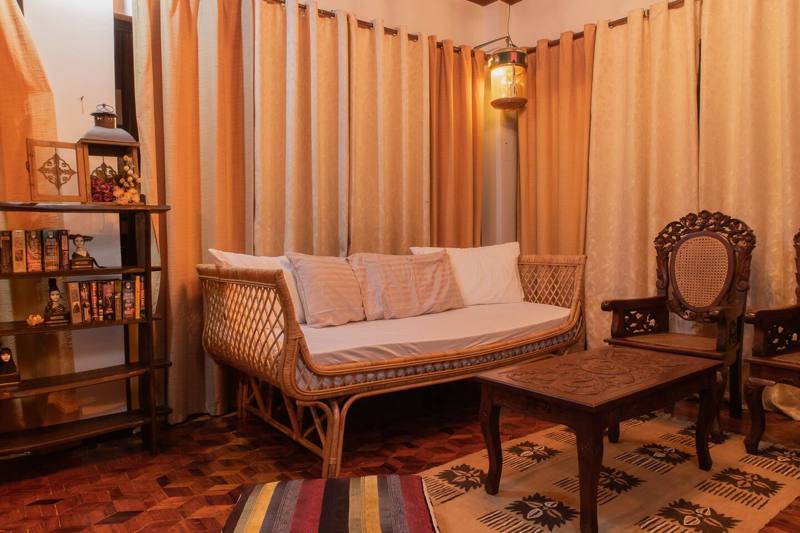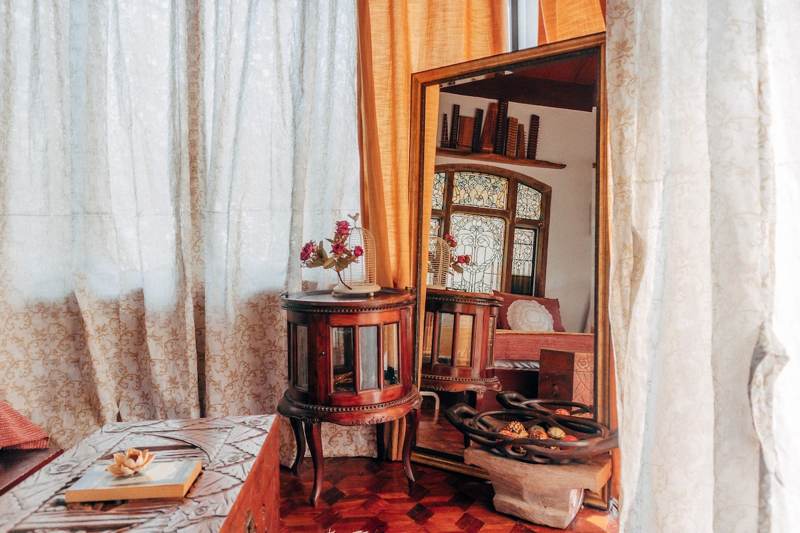 The room also has huge windows on all of its walls, which you can open if you want to enjoy the cold breeze and enjoy an almost 360-degree view of the property.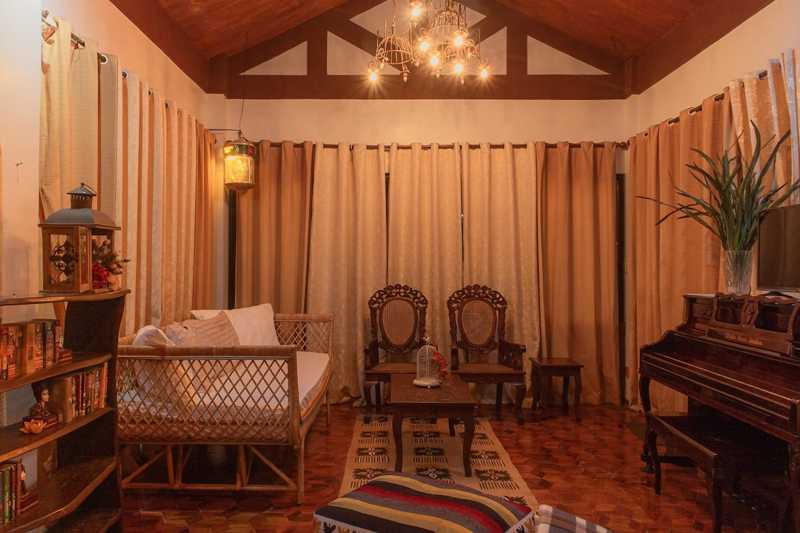 Although you'd probably want to go completely offline during your stay, the house is equipped with WiFi and television that has Netflix for entertainment.
Outdoor space
Expect to be completely surrounded by nature during your stay at Danica's Guesthouse, and the best way to enjoy it is by spending time outdoors to appreciate its beauty.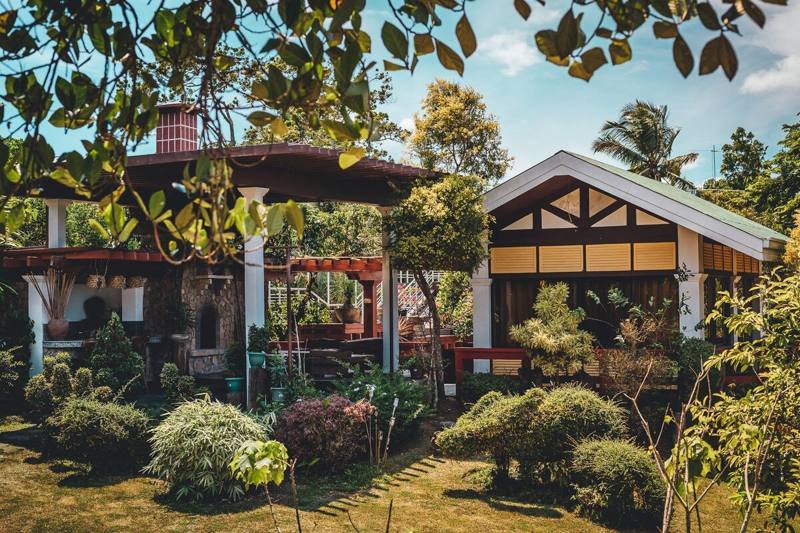 The patio has a wooden chair and table set by a stone wall fireplace, which you can use to keep you warm when the weather gets chilly or grill meat. This area also doubles as the dining space.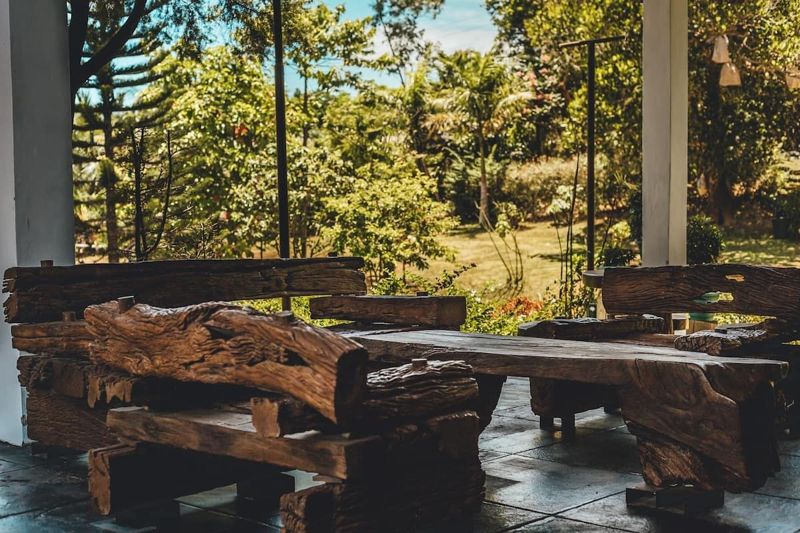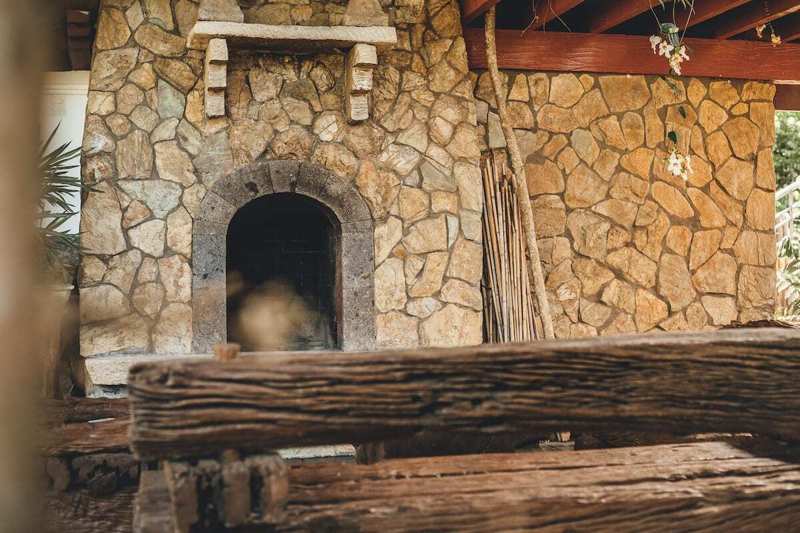 Beside the fireplace is the outdoor kitchen that's equipped with everything you might need for preparing your meals: a mini-fridge, electric stove, utensils, microwave, and more.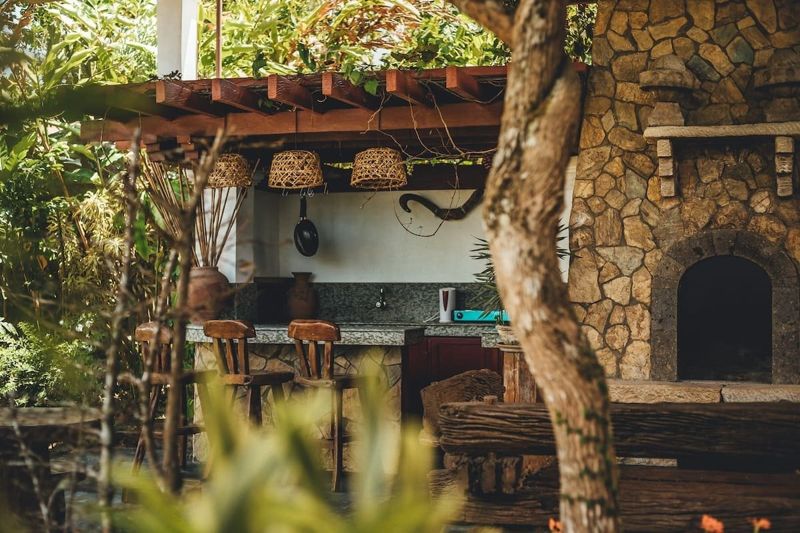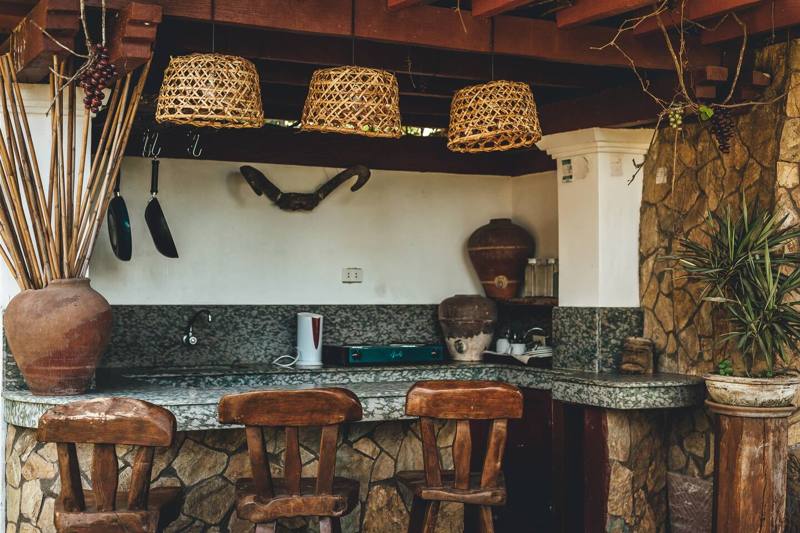 A cozy staycation is always made better with good food!
The bathroom is located in a separate space outside the guesthouse.
Rates at Danica's Guesthouse start at Php 3,100 per night. For more information about this stay, visit this Airbnb listing.
https://www.airbnb.com/rooms/34197615?source_impression_id=p3_1603242229_rbP9%2BHromVq%2FHTF5