Explore Anilao's Vibrant Reefs at these Must-Visit Dive Resorts in Batangas
Go on an adventure for your next beach getaway.
by Ina Louise Manto | July 05, 2021
While there are plenty of relaxing resorts where you can spend the day tanning with a cold drink on hand, others might want to go for a more adventurous experience. Whether you're a complete beginner or a pro that has been scuba diving for years, Anilao is arguably one of the best places to explore and appreciate Batangas' abundant marine life. Looking into going for a drive two to three-hour drive down South for the next long weekend? These dive resorts in Anilao are worth checking out.
Solitude Acacia Resort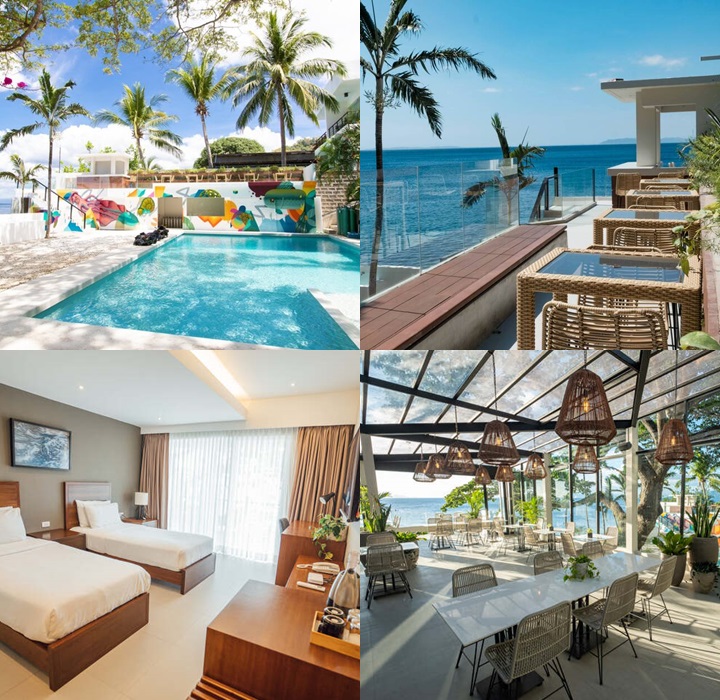 Before undergoing a full renovation in 2018, Solitude Acacia was formerly "Acacia Resort and Dive Center", which should ring a bell for diving patrons who frequent Anilao. The resort reopened in 2020 with 25 new spacious and well-appointed rooms designed with a modern aesthetic and amenities that even local celebrities can't get enough of. After a day of seeing the sea, you can feast on servings of good food at their glass restaurant or watch colorful sunsets at the Dive Bar with a cocktail on hand.
Location: Bagalangit, Mabini, Batangas
Find more information here.
Halo Anilao Dive Resort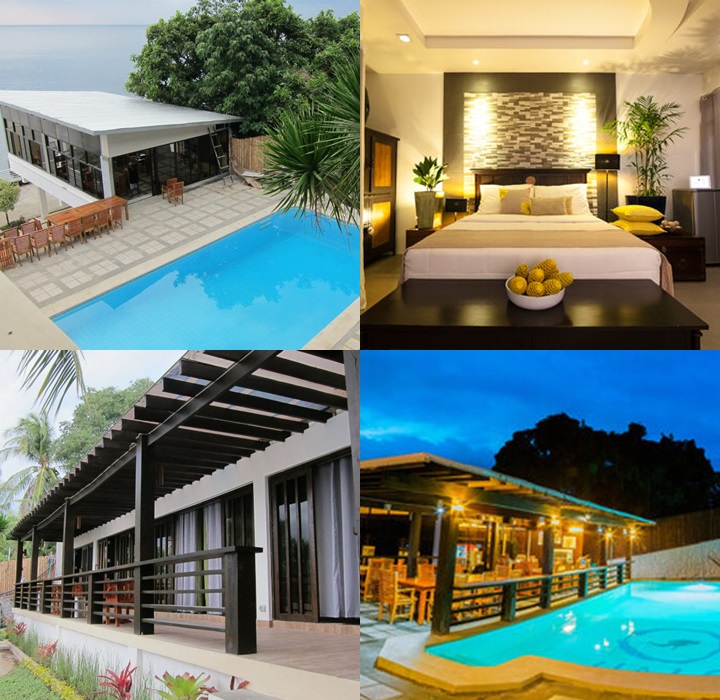 If you're looking for a low-key and laidback resort in Anilao, Halo will be one of your best choices since it's tucked away from the busy town. Halo is a five-star resort but a stay here would just feel like a home away from home plus the world-class services and cuisine. They've partnered with some of the country's top-rated scuba divers; ensuring guests would receive the best scuba diving experience, even for beginners.
Location: Brgy. Ligaya, Mabini, Batangas
Find more information here.
Anilao Awari Bay Diving and Leisure Batangas Resort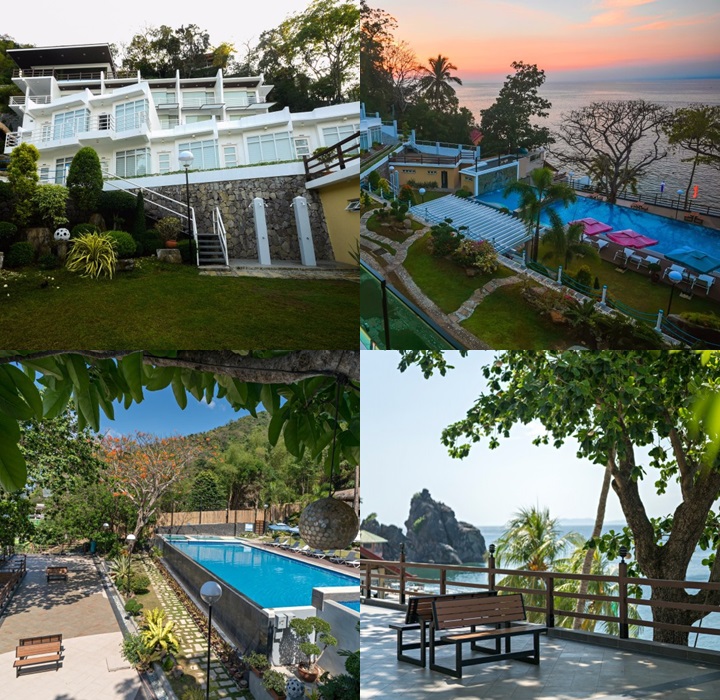 Ready to go on a scenic beach getaway? Nestled on a cliff, Anilao Awari is a luxurious resort that takes pride in its 180-degree view of Balayan Bay and proximity Matu point, one of Anilao's most famous diving spots. The resort has various accommodations; from luxurious suites to unique huts with forest and seafront views. It also has a stretch of private beach, which is a popular venue for sports, dreamy weddings, and other intimate celebrations. Their viewing decks are the perfect spots for lounging!
Location: Brgy. Solo, Anilao, Mabini, Batangas
Find more information here.
Aiyanar Beach and Dive Resort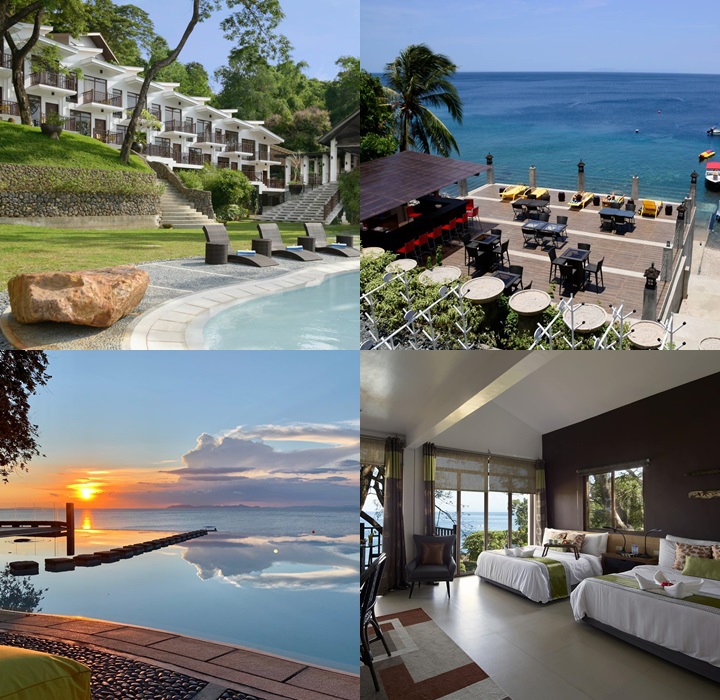 Strategically nestled on a mountaintop, Aiyanar Beach and Dive Resort will give you a panoramic view of the ocean, which best enjoyed at their spacious infinity pool. The resort has 16 elegant rooms spread over two floors, all of which come with a breath-taking seafront view. Gear up for a relaxing getaway because they have everything you'll need; from a clubhouse, game room, restaurant, and bar to sports and diving facilities. Aiyanar is the ideal place for specialty divers, especially underwater photographers!
Location: Sitio Looc, Brgy. Bagalangit, Mabini, Batangas
Find more information here.
Eagle Point Resort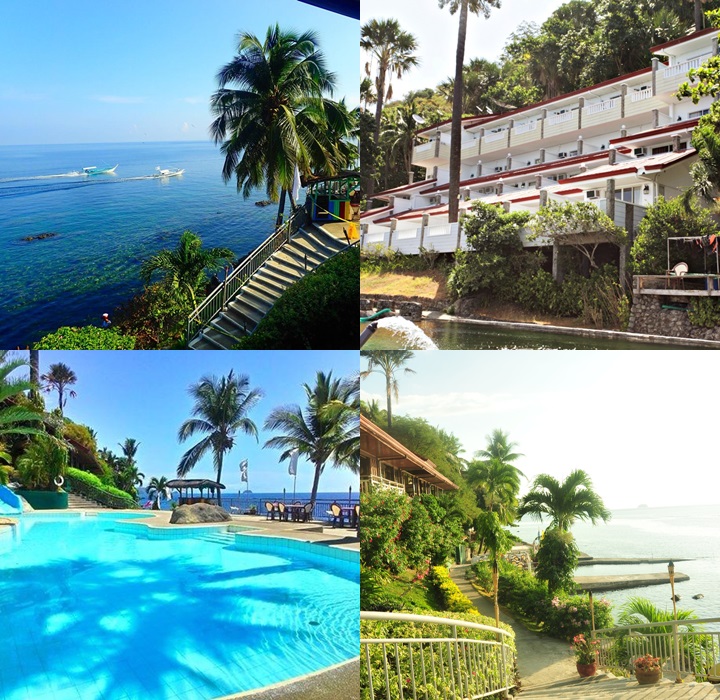 If experiencing scuba diving is your main agenda for a drive to Batangas, Eagle Point Resort is the place to be. It's located in the Verde Island Passage, where you'll see one of the most diverse marine ecosystems worldwide. They have a protected reef right in front of the resort, which is the home of over 280 species of corals! It's really a treat for those looking into exploring what the sea has to offer – they have 30 dive spots in the area. Eagle Point is also a popular venue for staycations, intimate celebrations, and company outings.
Location: Bgry. Bagalangit, Anilao, Mabini, Batangas
Find more information here.
Casa Escondida Anilao Resort & Dive Center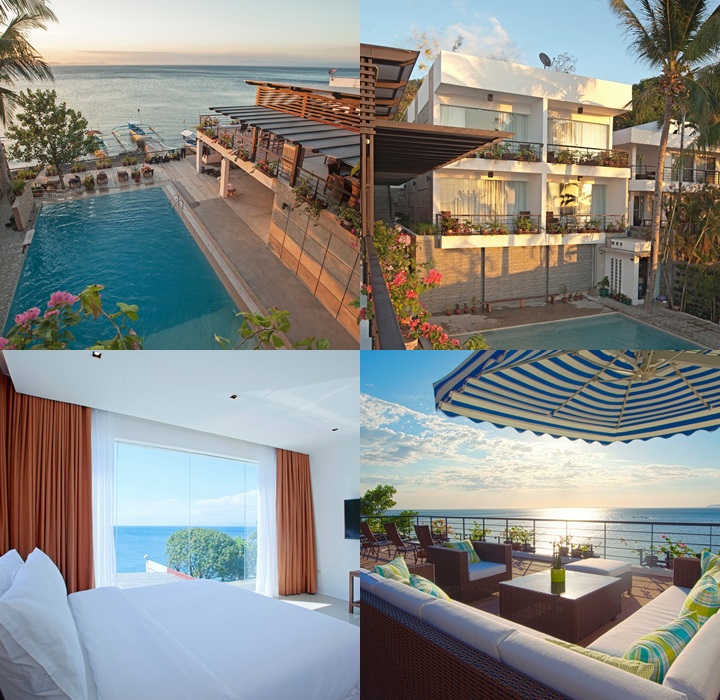 This boutique hotel might be your next favorite spot for a relaxing beach getaway. Casa Escondida is a boutique hotel with only 24 rooms, all boasting floor-to-ceiling glass windows to give you the best seafront views from the comforts of your bed. To make your beach staycation more relaxing, go for their suites because there's a jacuzzi in each!
Location: Mabini Circumferential Rd, Mabini, Batangas
Find more information here.
Got more Anilao resorts to share? Tell us below! 
MORE: Recreational Diving Is Now Allowed in Batangas — Here's What You Should Know
Scuba Diving Spots from an Insider
Dive Right in: Practical Hacks for the Scuba Noob