This Dreamy Townhouse in Subic Is Perfect For Your Much Needed Break from the City
Befriend some monkeys over the weekend!
by Kimberly Hipolito | July 12, 2022
Tired of seeing nothing but screens and tall buildings? Well, it's time to have your dose of nature and wildlife. This gem in Subic is perfect for taking a breather with your family or friends. Enjoy some fresh air as you watch trees sway in the wind or catch a troop of friendly monkeys in your morning walk. Take some days off-screen and recharge your soul in this peaceful neighborhood.
Hillside Nest in Subic Bay Freeport Zone
Perfect for families and barkadas who long for time away from the city, this townhouse offers everything you need. While the place has several nooks to lie back and relax, you can also use the compound's multipurpose court (tennis, basketball, and badminton), swimming pool, and billiards table for fun. If you want an adventure, a five-minute walk from this nest would lead you to El Kabayo trailhead. But would you be able to leave this dreamy space?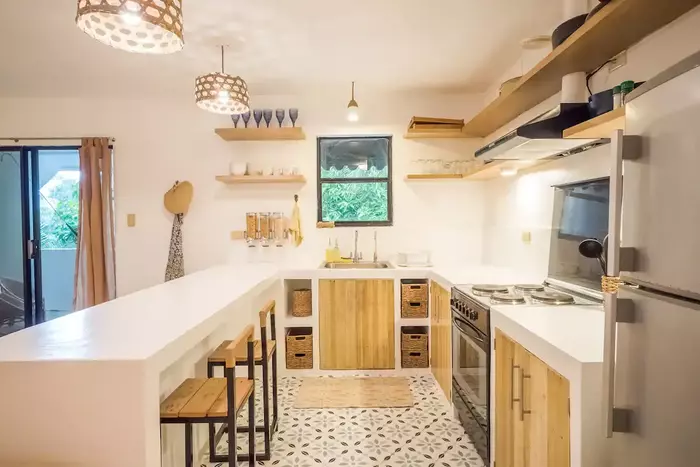 A huge win for both Team Puti and Team Kahoy! This airy living room is not only gorgeous but is equipped with fast internet access, HD television with Netflix, and some books!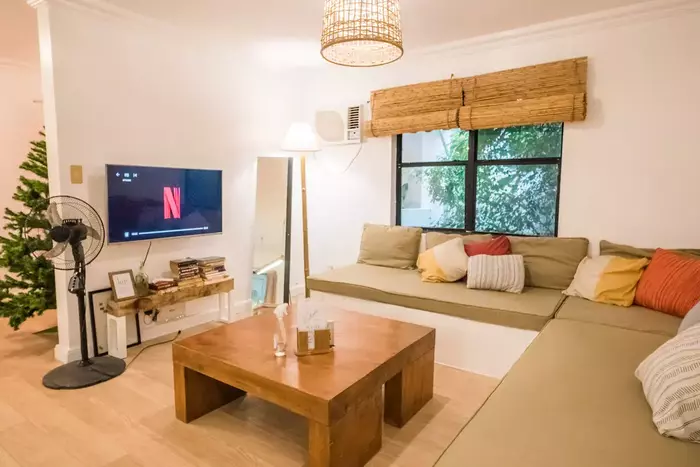 While staying here, tick something off your reading list or find a good story from the host's mini-library. And this antique reading chair might be the best spot for you!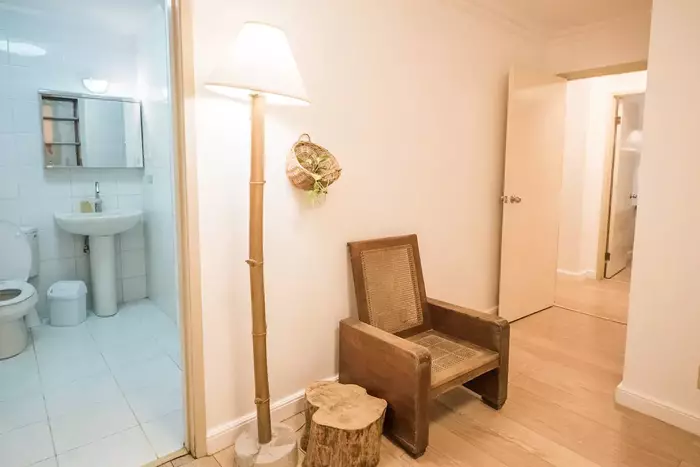 When you get hungry, whip something up in the place's kitchen, which has got everything you need. There's a coffee maker for those who can't function without their daily dose of caffeine. Also, the kitchen is stocked with tea, bread, eggs, peanut butter, and bananas among other things! What a thoughtful host, right?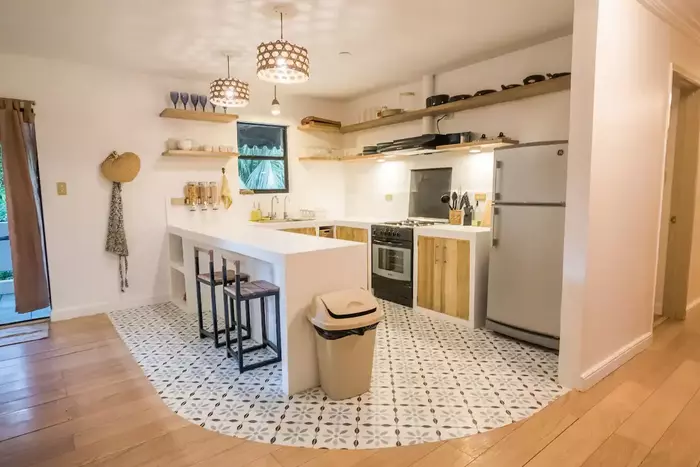 Its dining area fits eight. Good food, good times, and good lighting! The hanging bamboo light just enhances the experience and is perfect for your Instagram needs.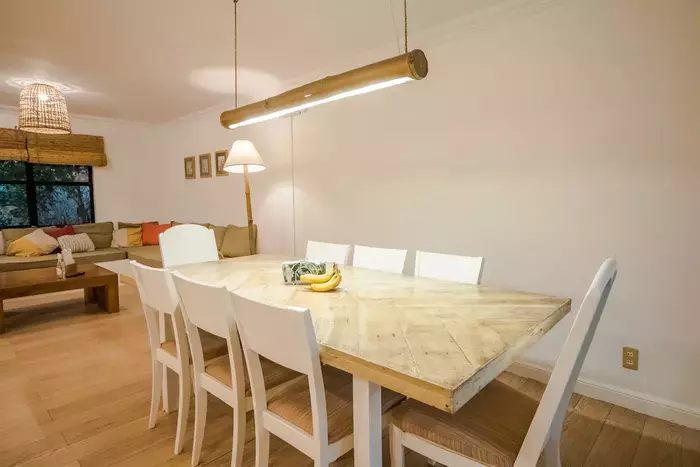 After eating, you can enjoy hanging out on the back porch. Sip some coffee, play cards, or just laugh with your family or friends — this cozy space is perfect for making memories in.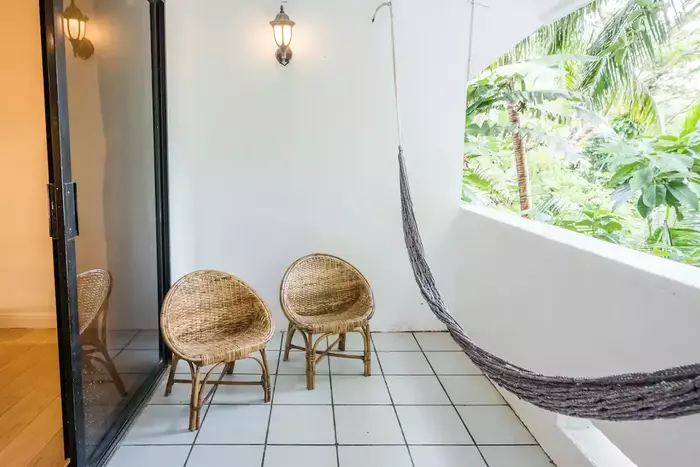 Bonus: some monkeys regularly visit here!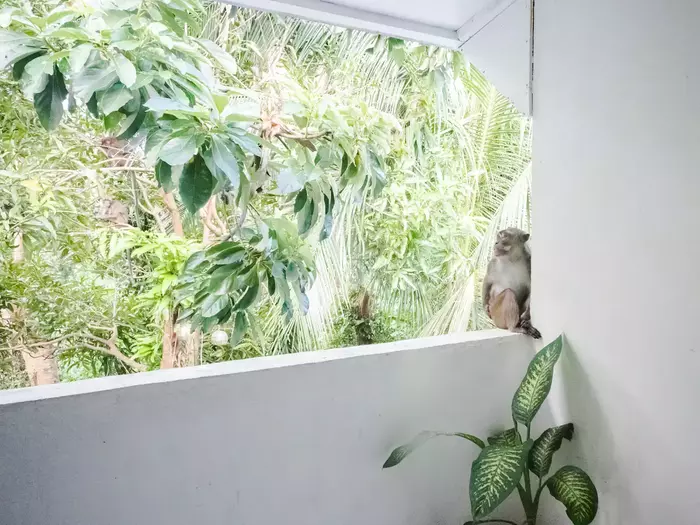 The Bedrooms
There are three bedrooms that can fit up to eight guests. The master bedroom has a queen bed and an en suite bathroom.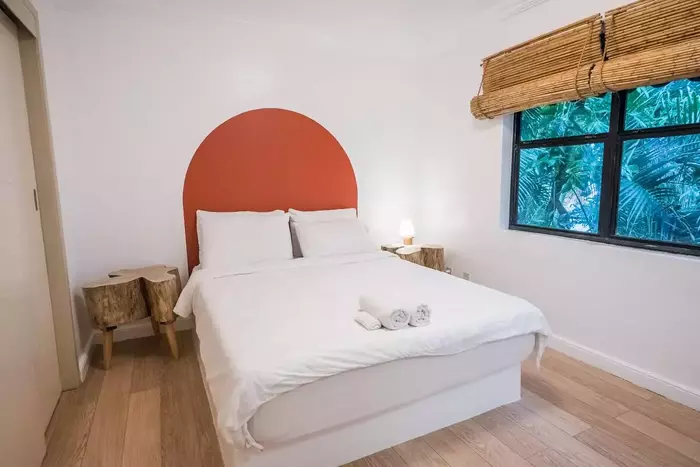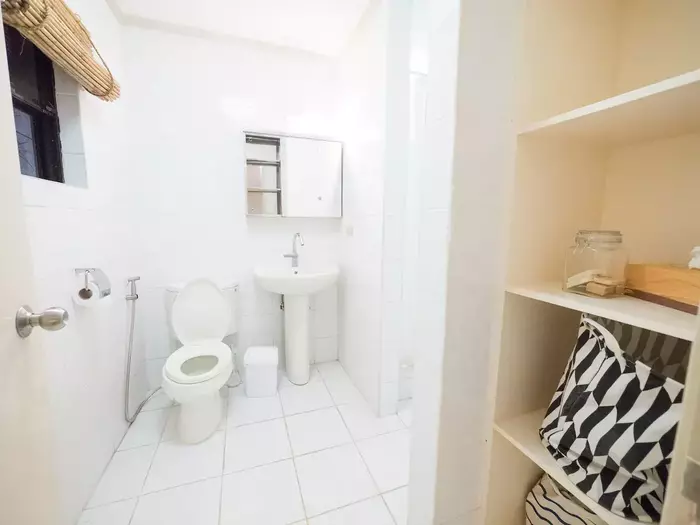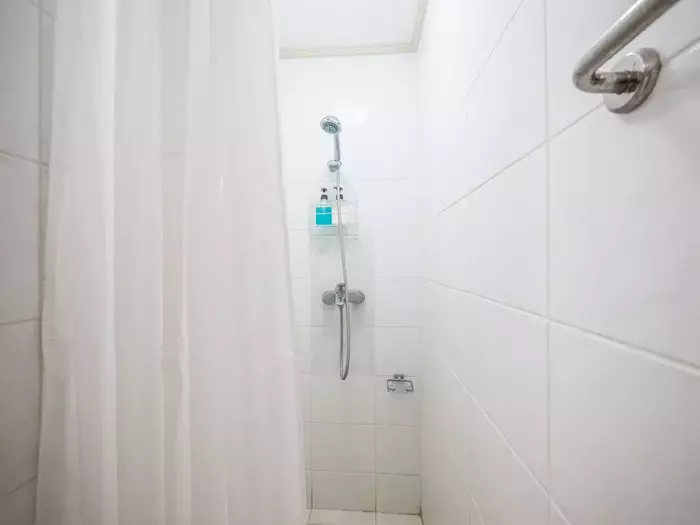 There is also a double room with two double beds that can fit two guests each. It has a reading chair, lamps, and a small workspace.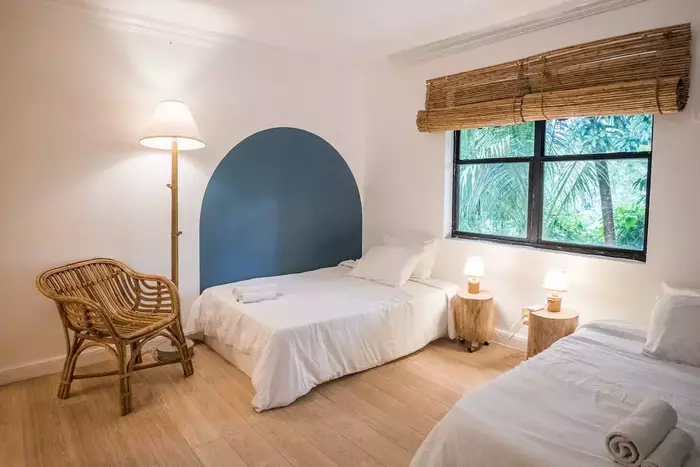 The smallest bedroom has a queen-size bed and a comfortable reading chair, too!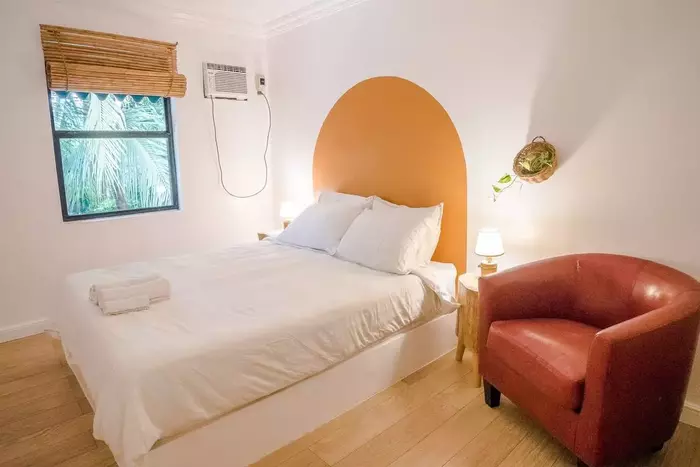 There is also a spacious common bathroom by the hallway. It has a tub, bidet, and water heater. It is also stocked with essentials like hair products, body soaps, and cleaning supplies.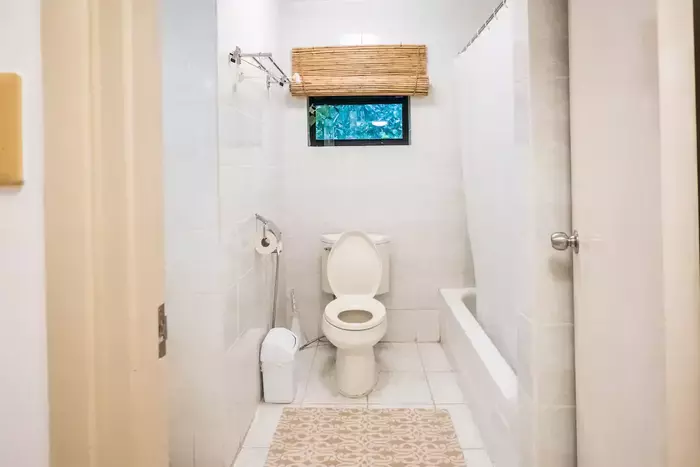 The place is located on the second floor of a four-unit house, but you get complete privacy because its garage connects to a covered walkway and a private staircase with a front porch leading to this space.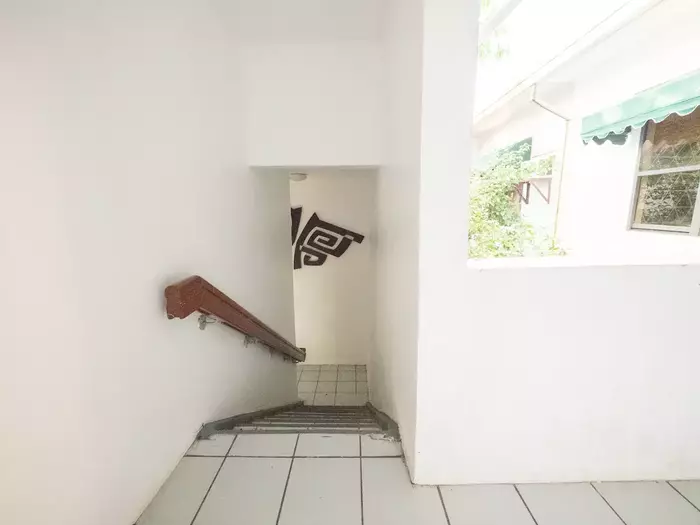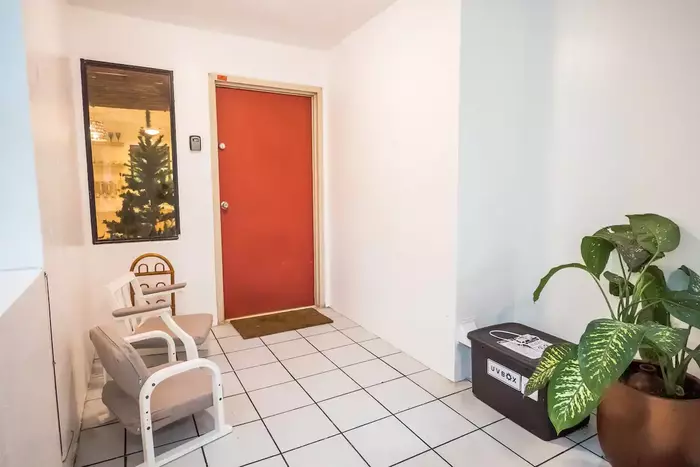 Rates at this beautiful townhouse start at P8,850 per night. Book your stay here.