Up for a Road Trip? Have a Surfing Weekend at this Beachfront House in Baler
It can accommodate up to 15 guests.
by Ina Louise Manto | July 11, 2022
A trip to the beach is always a good idea, no matter what the season is, especially if you plan on trying out water activities. Whether you're a seasoned surfer or simply want to try the sport, Baler in Aurora Province has one of the country's best waves. The five-hour road trip will be worth it as there are plenty of activities to do here as well! On your next trip, check out this private beach house:
Ohana Beach House
Nestled along Daguisit Beach, Ohana Beach House will let you experience Baler's famous waves and much more. Other than having a private beachfront property exclusively, you'll also get to explore Daguisit's picturesque features. From a distance, you'll get a glimpse of rock formations and islets, which makes the perfect background for your group's photos.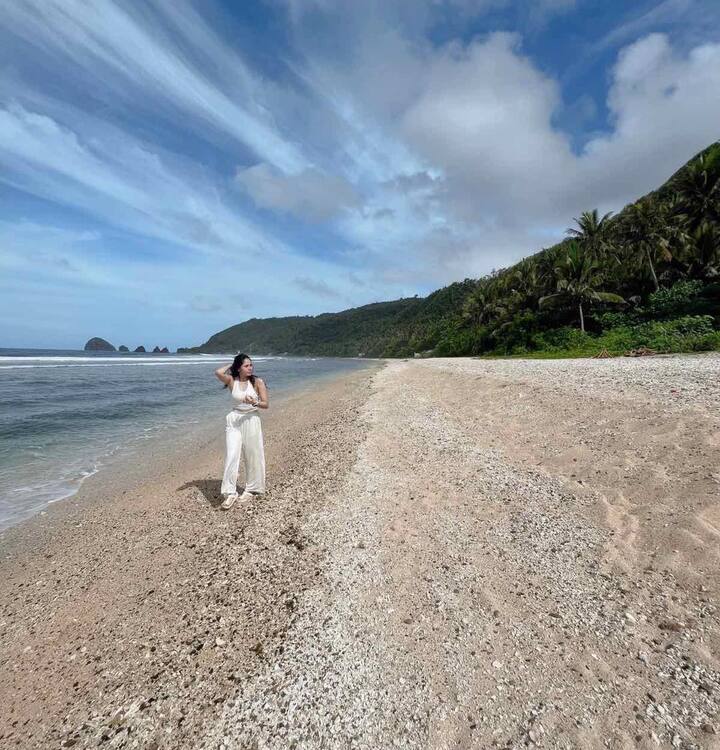 Ohana Beach House is perfect for making new memories with friends, barkada, or even your favorite officemates. After not seeing each other for more than two years, having this private house as the venue of your much-awaited office outing. The simple home offers the best of both worlds: greenery as your backyard and the glistening sea as your front yard. There's plenty of space for pitching a tent or setting up a bonfire in front of the house as well.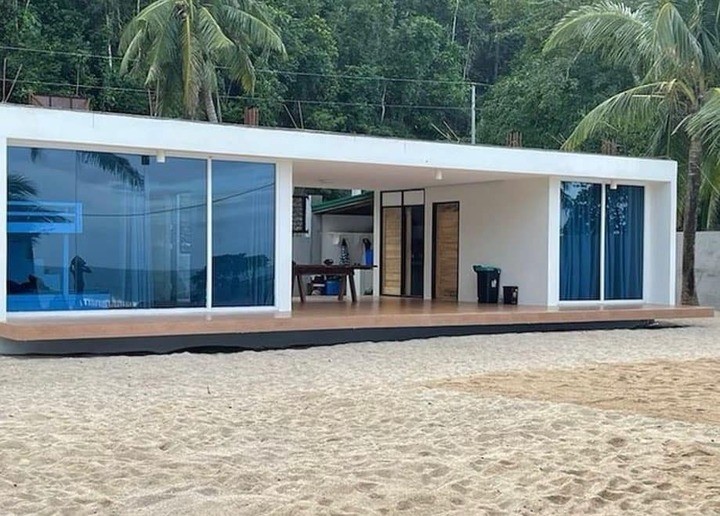 There are two air-conditioned rooms in the house, both of which features sliding glass doors that will let you wake up to a sea view.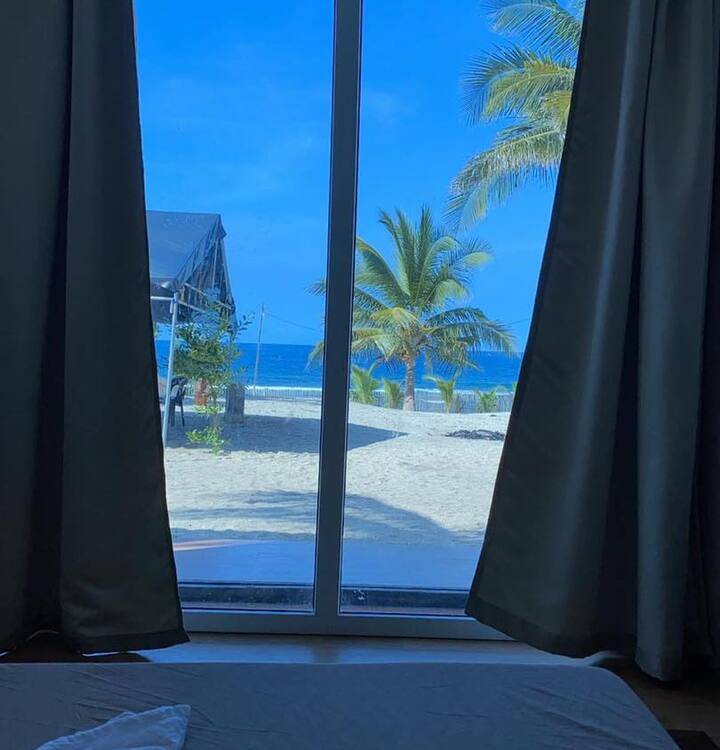 Up to 15 people can be accommodated here, which makes it the ideal space for big groups.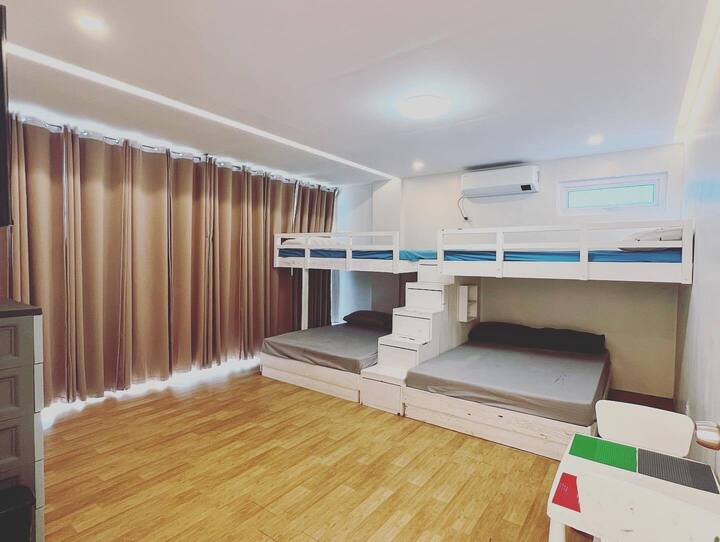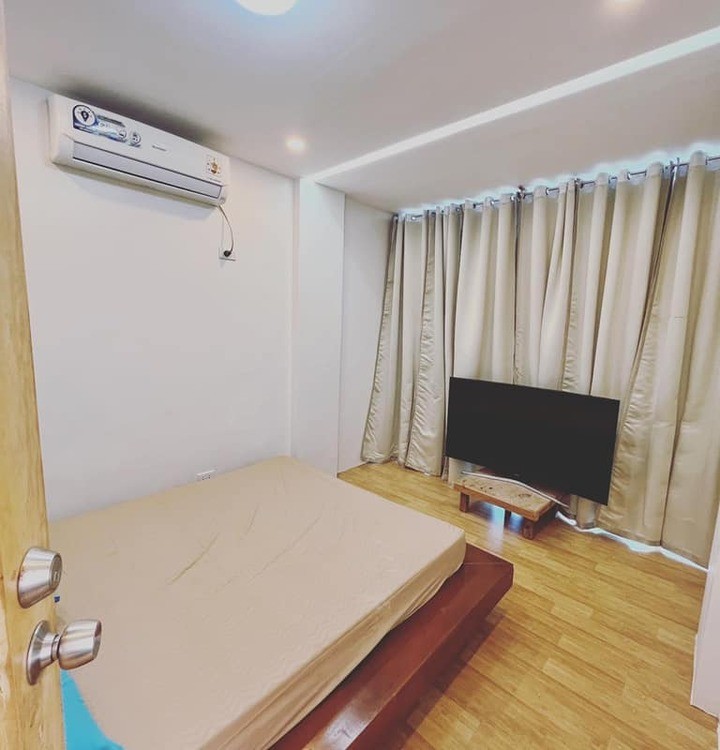 Common areas
Ohana's common areas are located outdoors, such as the dining area nestled in between the two rooms. Alfresco dining is always perfect when at the beach!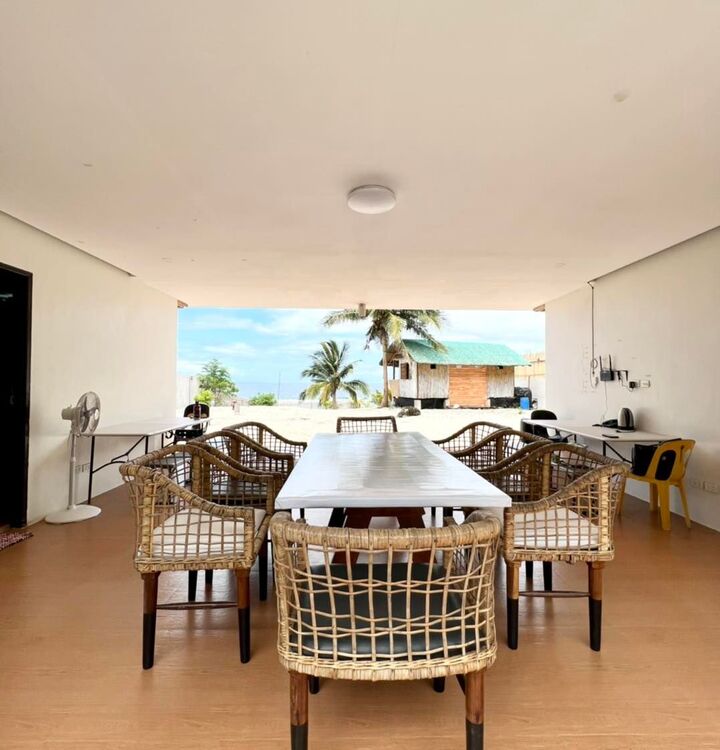 For whipping up your favorite meals, you'll find the fully-equipped kitchen at the side of the house. As a safety precaution, guests are to bring their own utensils, plates, and drinking glasses. If you're bringing disposables, don't forget to bring trash bags to leave no trace, especially at the beach.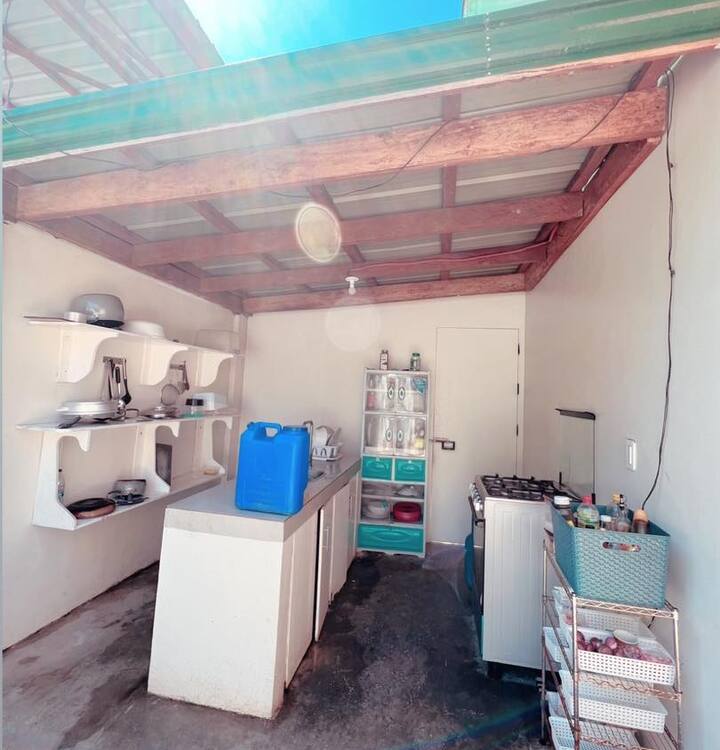 Activities
Other than camping and staying warm by the bonfire, the owners of Ohana Beach House also offer surfing arrangements. Don't worry about being a complete newbie – you can rent surfboards and receive lessons as well.
View this post on Instagram
Who knows, you might fall in love with the sport and keep on coming back for more. With its setting and amenities it offers, Ohana Beach House makes the ideal no-fuss venue for a memorable beach getaway.
Rates start at P14,000 per night for a weekend stay.
5 Alternative Things to Do in Baler
5 Alternative Things to Do in Baler
Kara Santos | Mar 11, 2019
For booking inquiries and more information, send a message to Ohana Beach House on Facebook.