Weekend at Zambales: These Rustic Villas are Just a Few Steps Away from the Sea
Rates start at P4,000 per night.
by Ina Louise Manto | June 16, 2022
We may have entered the rainy season, but a quick beach trip will always be a good idea. Who wouldn't want to escape the noise of the city and retreat to the sound of crashing waves? If you're looking for a serene beach location, discover the grounds of Zambali Villas Beach Resort:
Zambali Villas Beach Resort
There's no wonder why Zambales remains a favorite destination for getaways; a short two to three-hour drive from the metro will let you discover coves, lakes, and picturesque beaches. One is tucked in Liwliwa, San Felipe, boasting rustic villas as their accommodation. According to previous guests, Zambali Villas is uncrowded, which is just ideal if you wish to enjoy some leisurely time under the sun and cool off in crystal clear waters.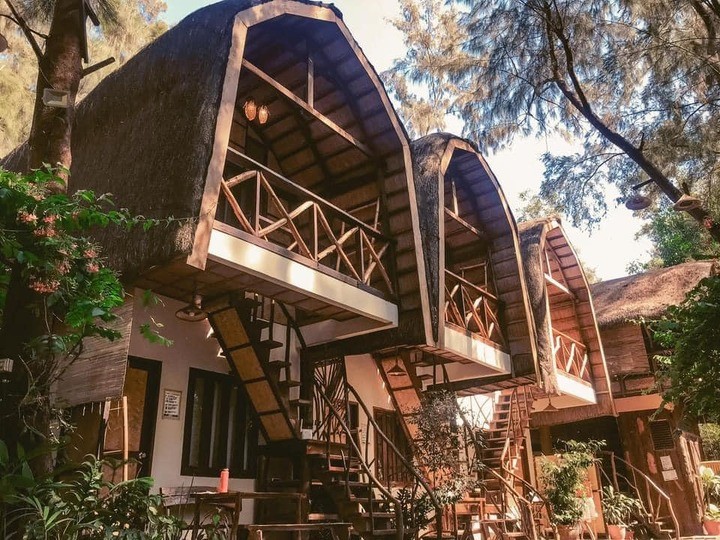 Zambali Villas Beach Resort's grounds offer the best of nature: from tall pine trees that you'll typically see around Zambales to the sea that's just a few steps away. Blending with its surroundings, its villas feature natural materials such as wood, nipa, and bamboo, which makes its ambiance look and feel more relaxing. Lounging tables are set around the resort, perfect for when you don't want to swim yet.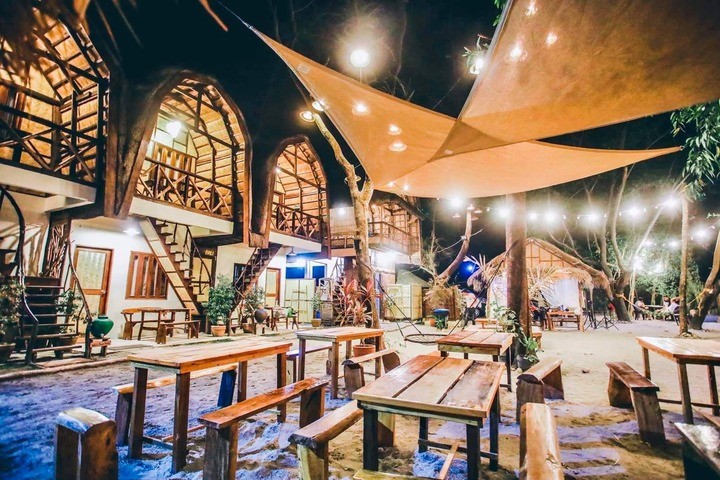 Rooms, rates, and dining
Zambali offers three kinds of accommodations without breaking the bank. Rates start at P4,000 per night for four pax; this includes a stay at the fan room located on the second level of the villa. You'll also have a balcony with a view of the resort and nearby beach.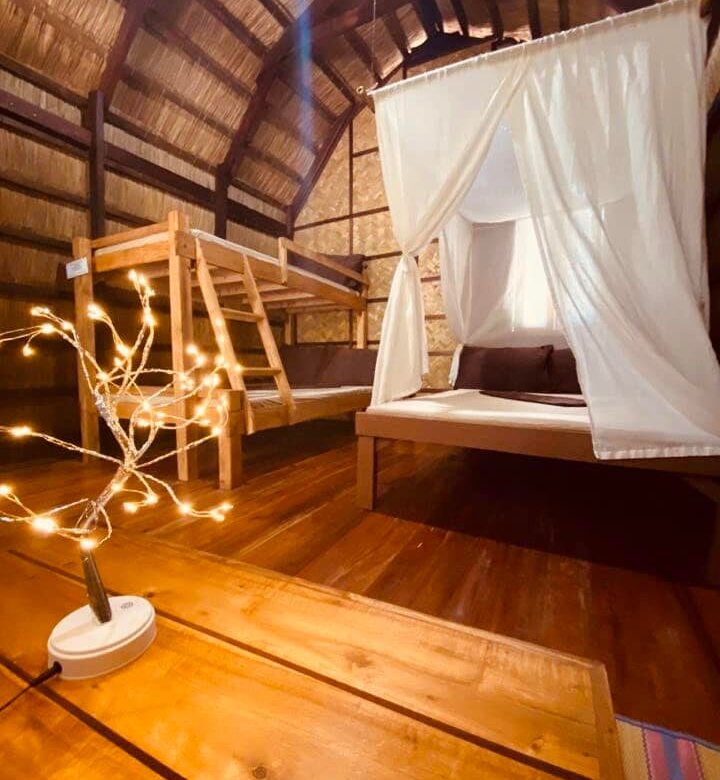 If you wish for a more comfortable stay, you can go for the air-conditioned rooms on the ground level, which is at P5,000 per night for a group of four.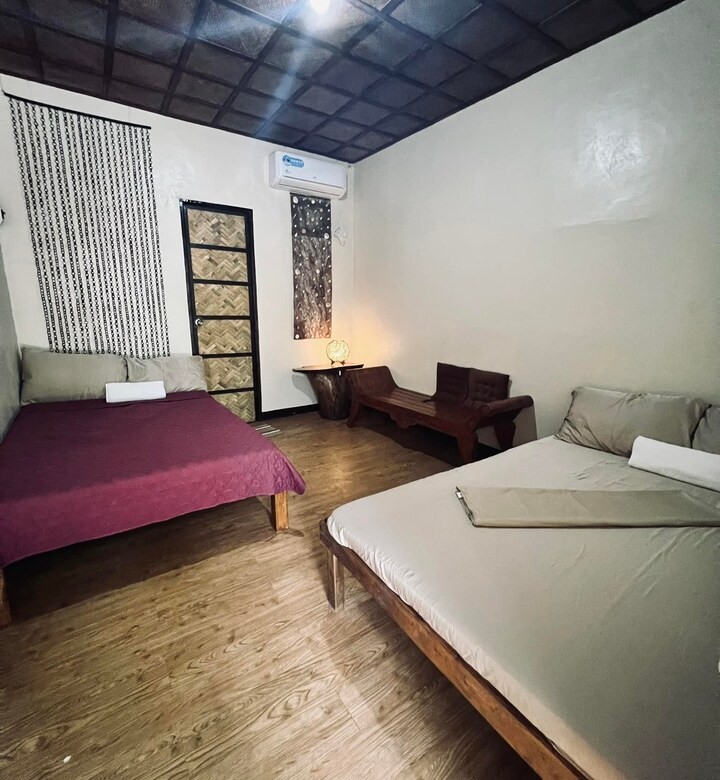 Don't worry if you're a big group – you can rent an entire villa at P8,000 per night. A villa can accommodate up to eight guests comfortably.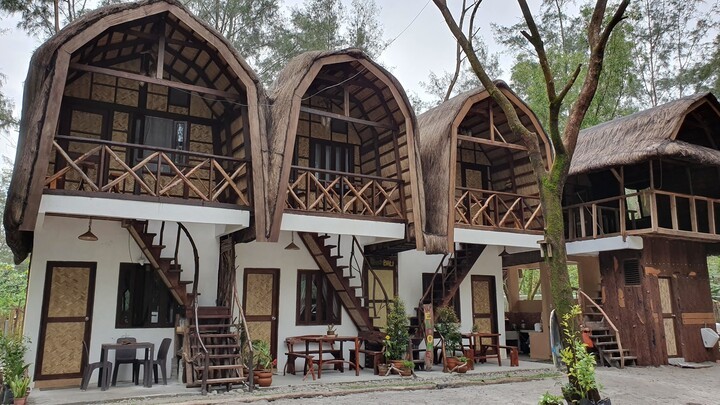 Other resort amenities include a kitchen with an additional fee of P500. If you plan on bringing food and beverages, you would also have to pay an additional corkage fee of P500.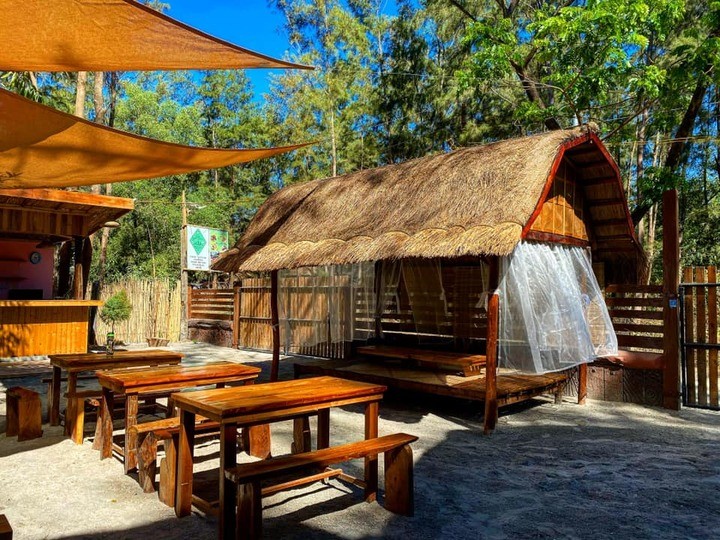 For a fuss-free stay, you can just opt for meals at its restaurant, Ola. They also have a bar – what's more perfect than having drinks by the beach?
View this post on Instagram
View this post on Instagram
Weekend at Zambales: These Rustic Villas are Just a Few Steps Away from the Sea
Weekend at Zambales: These Rustic Villas are Just a Few Steps Away from the Sea
Ina Louise Manto | Jun 16, 2022
For bookings and inquiries, send a message to Zambali Woods on Facebook.