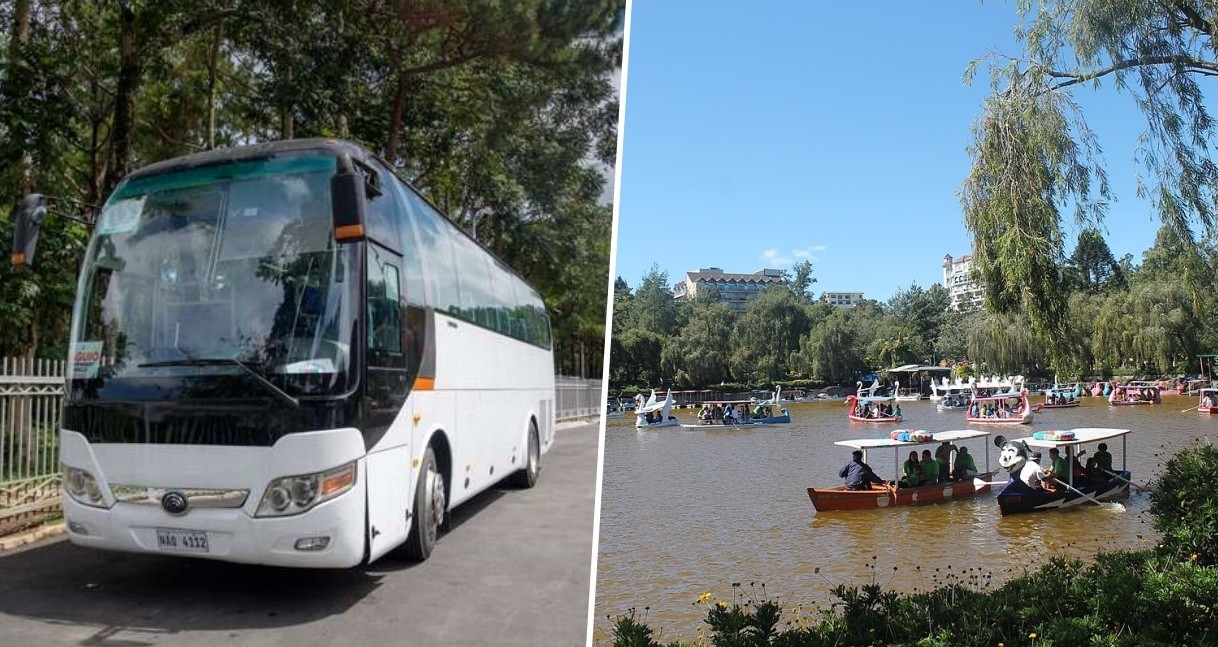 PSA: You Can Get Free Rides Around Baguio via the Hop-On Hop-Off Tourist Bus
Tourists with parked vehicles can enjoy the free ride around the city.
by Ina Louise Manto | December 13, 2022
With its scenic views, culture, and cool climate, there's no wonder why Baguio remains one of the top local destinations for a holiday. However, the city can get really crowded, especially during the holidays and peak seasons. According to the City Tourism Office, data from Visita Baguio shows an average of 50,000 to 60,000 tourist arrivals per week in Baguio, with 40,000 tourist arrivals from Fridays to Sundays.
It can be challenging to visit many locations a day when you're constantly stuck in traffic or waiting for a ride. To solve this problem, the city government of Baguio relaunched the Hop On, Hop Off Tourist Bus.
How does it work?
Also known as Hop On, Hop Off, the HoHo Tourist Bus is a free shuttle service provided to tourists with private vehicles and approved VISITA QTP. The "Park and Ride" project encourages tourists to be a part of the solution to decongesting traffic in Baguio. It only operates on Fridays, Saturdays, and Sundays.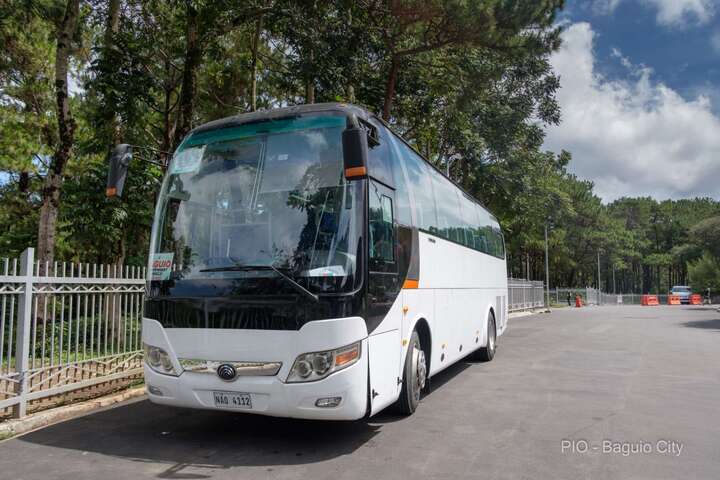 To enjoy free and unlimited rides, tourists must park their private vehicles at the Baguio Convention Center parking areas. They will receive a bus pass ticket to ride the HoHo Bus at any scheduled departure time and will be surrendered when claiming their vehicle. A fee of P25 will be charged for every lost pass.
What's the route and schedule?
The HoHo bus will allow tourists to visit five major parks around the city in one circuit. According to the Baguio City Public Information Office, travel time between the stops will take five to ten minutes, with a waiting time of 15 to 20 minutes to allow tourists to enjoy the parks. If tourists decide to stay longer, another bus will arrive in 30 minutes.
First stop: Baguio Convention Center to Botanical Garden
Second stop: Mansion House
Third stop: Mines View Park
Fourth stop: Wright Park via Gibraltar Road
The drop-off point is at Governor Pack Road.
There will only be two HoHo buses that will operate per day, with a 30-minute interval time per trip. The first trip will leave Baguio Convention Center at 8:30 AM and the last trip (Wright Park to Governor Pack Road) will leave at 6:20 PM. You may also refer to the schedule below:
How much is the parking fee at Baguio Convention Center?
As of July 2022, parking fees are as follows for the first two hours:
Light Vehicles: P35 with an additional P10 per hour
Mini-Buses (excursion): P40 with an additional P15 per hour
Regular Tourist Buses: P400 with an additional P15 per hour
Motorcycles: P10 with an additional P5 per hour
For more information regarding the HoHo Tourist Bus, visit Baguio City Information Public Office and Baguio Tourism.
Make the Most Out of Your Baguio Getaway at These Cozy Cabins for Rent
Make the Most Out of Your Baguio Getaway at These Cozy Cabins for Rent
Ina Louise Manto | Jun 21, 2021
​Looking for other places to explore? Join WindowSeat.ph's official Facebook community What's Your Trip PH for more recos!