Soul Searching: This Cabin Stay in Sagada Is for Travelers with Tired Spirits
It's not wrong to prioritize yourself every once in a while.
by Ina Louise Manto | December 20, 2022
The year is coming to an end, which might set you in a reflective mood. While most usually feel festive and excited for the holiday cheer around this time of the year, there are those who might need some time away to start the next year strong. Sagada will always be a healing place to visit any time of the year, especially when you get to stay at a serene home away from home such as Sagada Blue Mountain Cabins:
Sagada Blue Mountain Cabins
Crisp fresh air, the scent of pine, and cool weather are just some of what we crave from time to time, and you can relish them in this beautiful property in the highlands. Blue Mountain Cabins in Sagada is ~the~ setting for travelers with tired spirits – a location for those who want to shut off the noise of the city and their minds. It also makes an excellent lodging for those who plan on going hiking.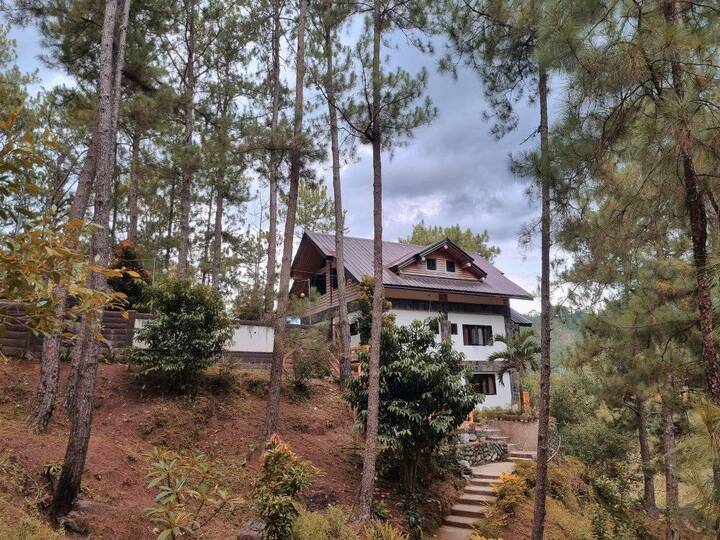 Getting to the cabins is part of the Sagada adventure already. There is no public transportation in Sagada, but Blue Mountain Cabins offer a free shuttle service to and from the town starting at 7 a.m. daily.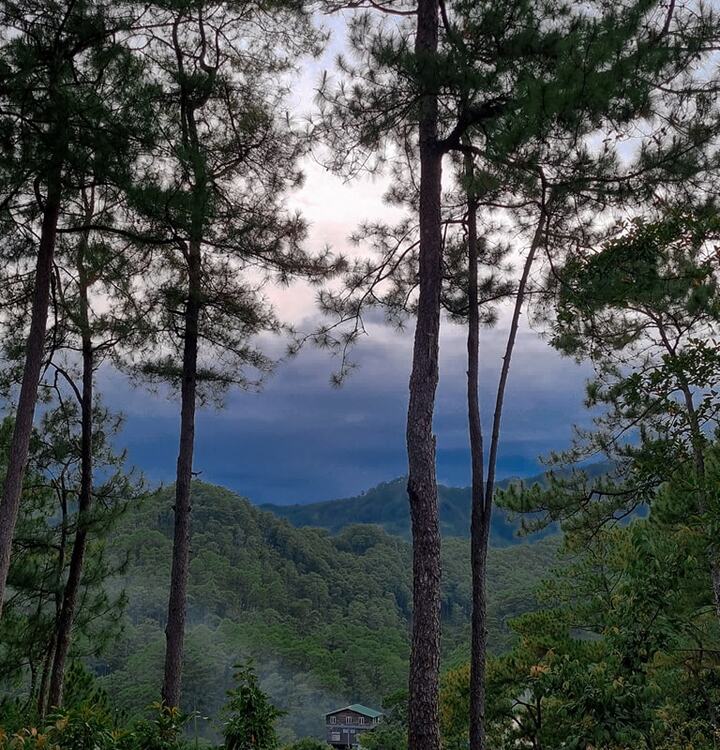 Surrounded by towering pine trees, the stay has two cabins with room rentals. If you're looking for that authentic cabin stay, the façade alone blends with the natural setting with its stone and wooden walls. On colder mornings, you might even catch a sea of clouds!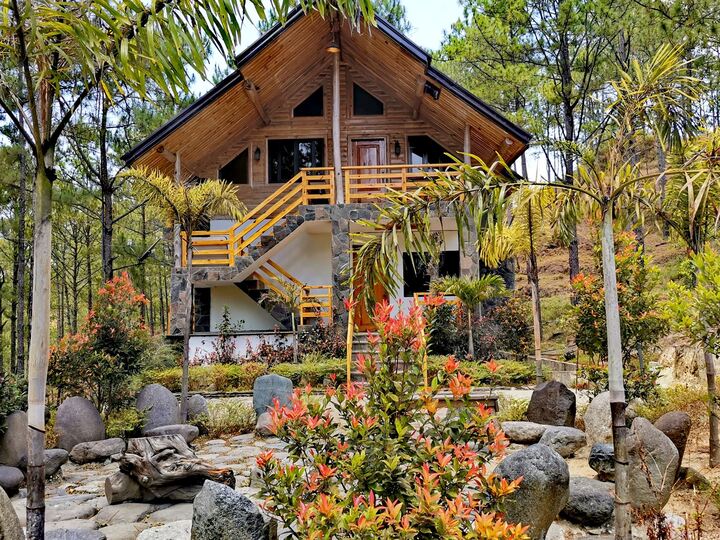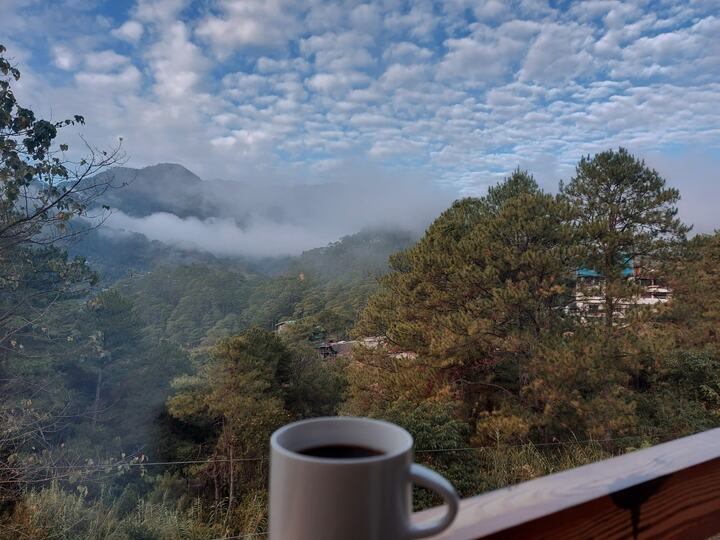 The cabins also have real fireplaces, making them the ideal venue to make new friends during your stay.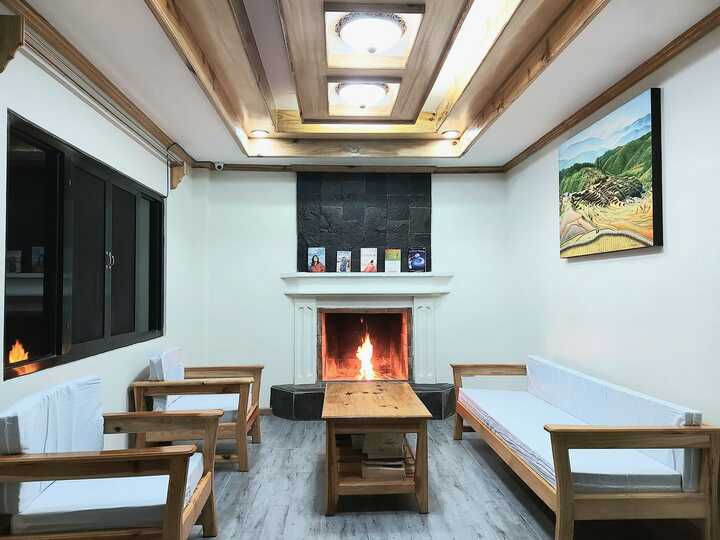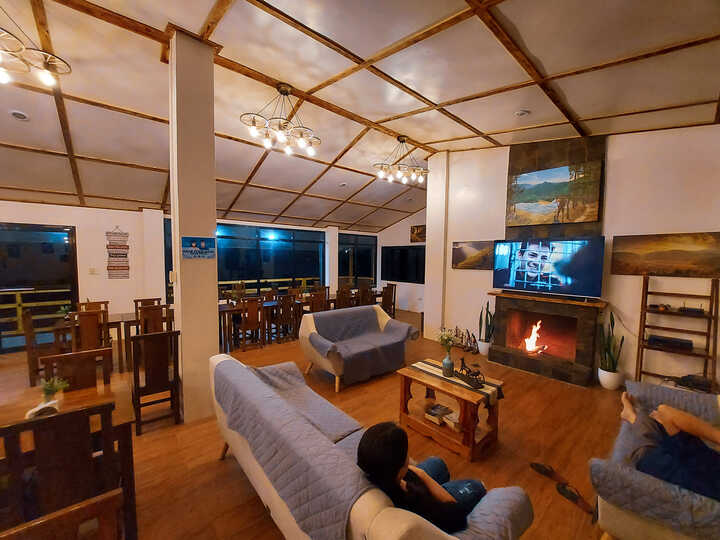 Take a look at some of the rooms where you can stay, whether you're traveling alone or with a big group: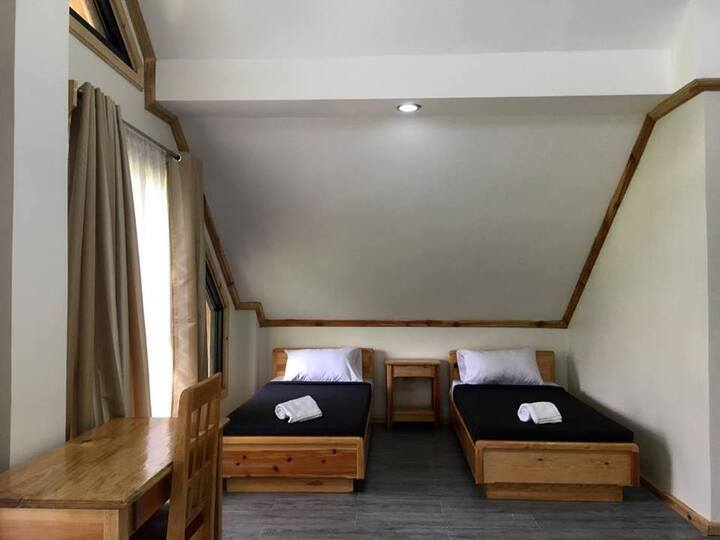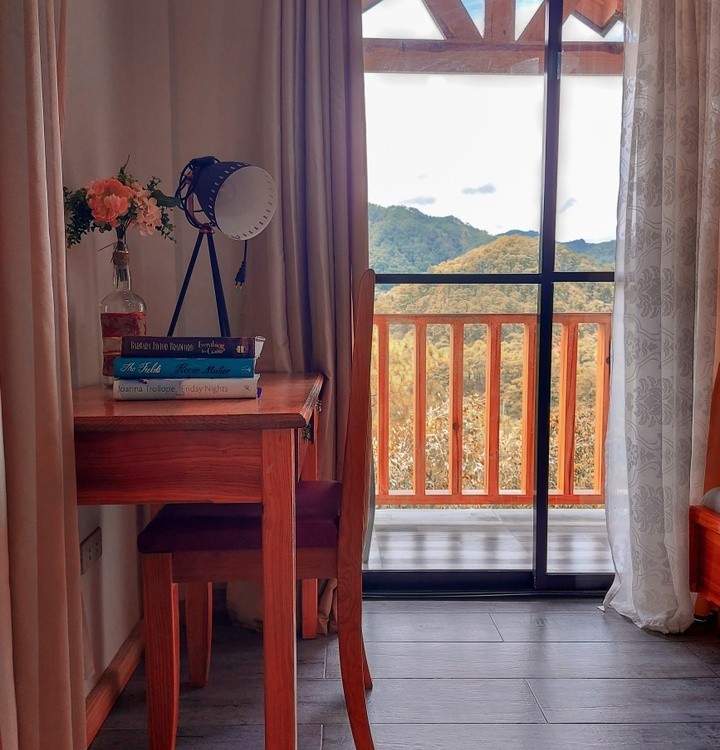 Amenities
Blue Mountain Cabins offers an off-grid experience – they don't have televisions or Wi-Fi. So, if you're looking for a place in the highlands where you can truly disconnect, this is the place to go. Share a meal with strangers at the restaurant with an overlooking view of the ridges or take a walk in the woods. The outdoors is yours to discover.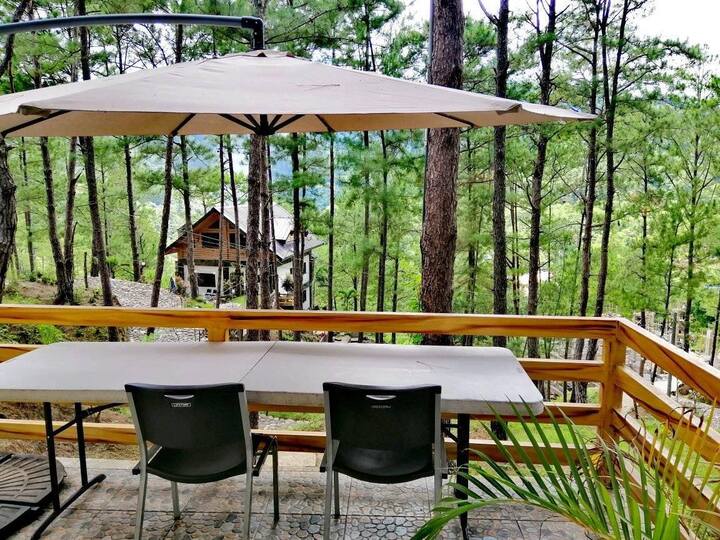 At night, huddle around the bonfire and enjoy a hot drink.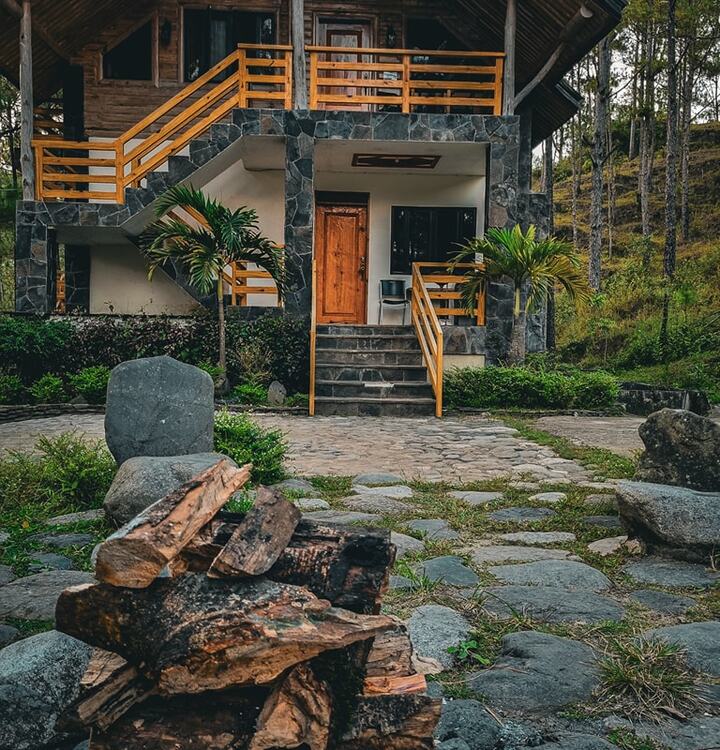 It may look odd to have a swimming pool considering the climate in Sagada, but it's a treat for sore muscles if you wish to go hiking.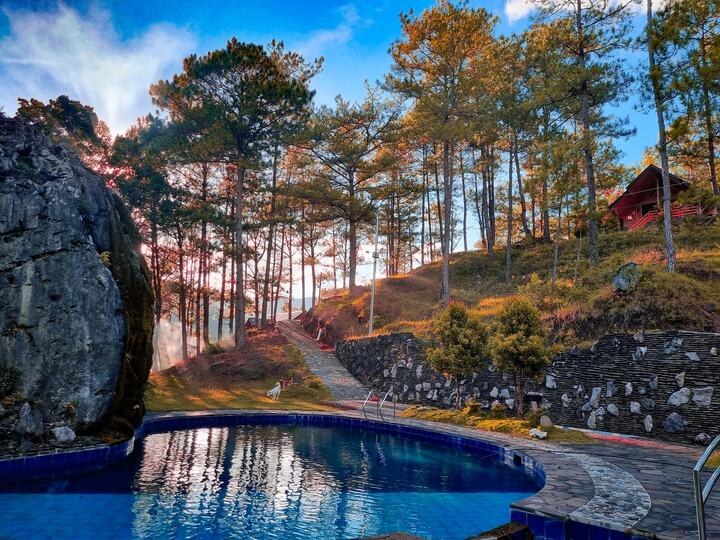 If you're driving, there's also ample parking space on the property.
Location, Rates, and How to Book
Sagada Blue Mountain Cabins is located at Mabisil-Payag-eo Road, Suyo, Sagada, Mountain Province 2619.
Rates start at P1,400 per night for a room for two: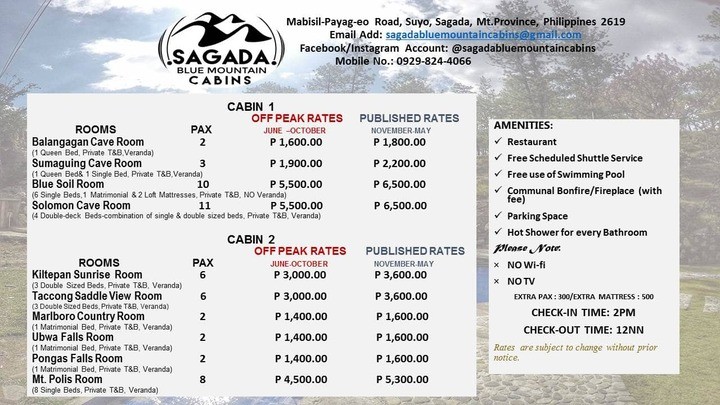 For booking inquiries and more information, send a message on Facebook or Instagram.
As Sagada Reopens to Tourism, Listen to These Reminders from Locals on How to Be a Respectful Traveler
As Sagada Reopens to Tourism, Listen to These Reminders from Locals on How to Be a Respectful Traveler
Ina Louise Manto | Jan 04, 2022
Looking for other places to explore? Join WindowSeat.ph's official Facebook community What's Your Trip PH for more recos!