Big Fun in Iloilo: A Gigantes Islands Travel Guide
Harder to get at but definitely more great time to be had.
by Marky Ramone Go | September 14, 2016
The idea that "Simplicity is bliss!" reigns on this group of islands situated off the northernmost municipality of Carles, Iloilo. Laid back and almost disassociated from the rest of the world, the cluster of islands comprising Islas de Gigantes provides an escape destination for travelers looking for time away from the big city.
Here you can savor the modest vibe against picturesque beaches gleaming with white sands, towering karst peaks and hidden lagoons—all that and then some.
Here's a travel guide to help you plan your trip.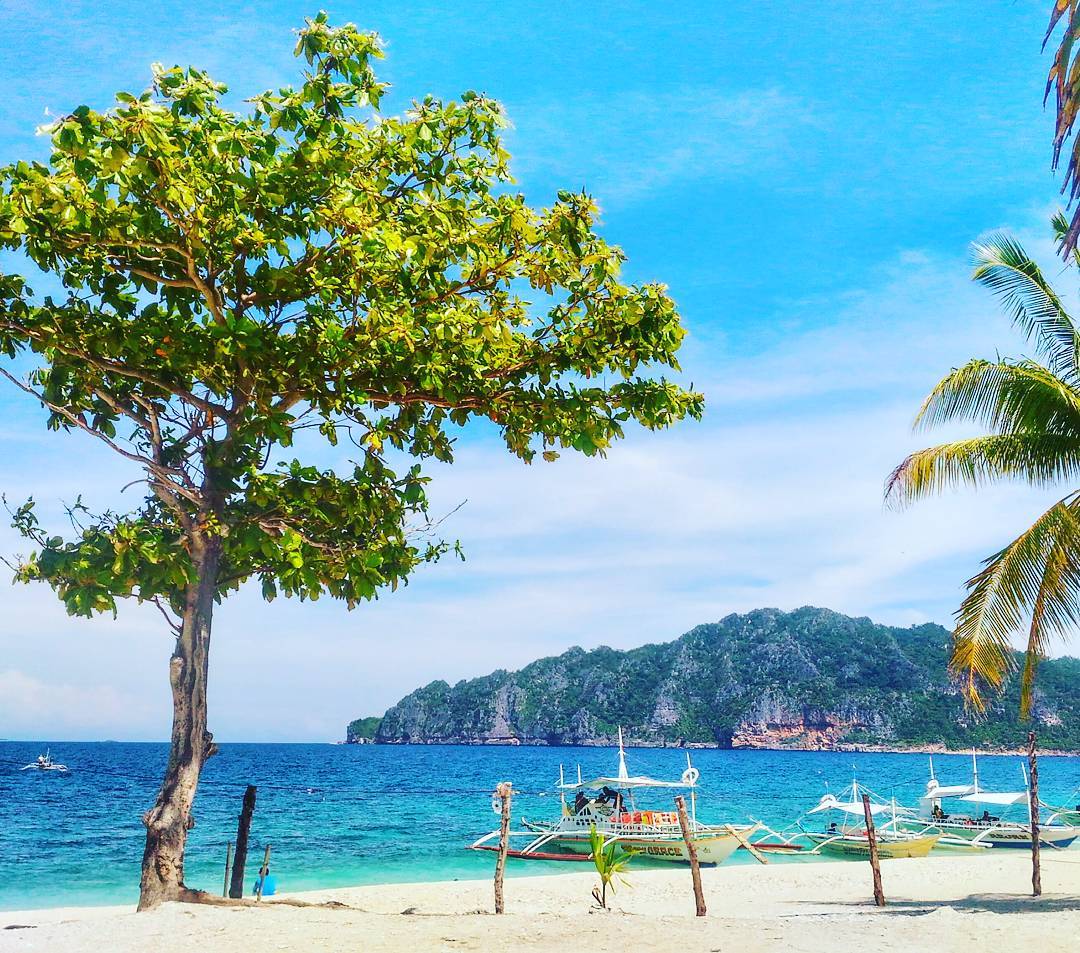 How to Go:
Gigantes Islands can be directly accessed by land from Iloilo City, the municipality of Kalibo and Roxas City, with all three providing air trips from Manila and Cebu. A tourism office is set up at the town of Carles making it the ideal sail-off point to the Gigantes Islands. Another option is the town of Estancia.
From Roxas City:
Roxas City is the nearest hub to Carles making it the best option to take heading to Gigantes Islands. A two-hour land trip taking a passenger van or a Ceres bus easily brings you to Bancal Port in Carles where a passenger boat that sails to Gigantes North once a day and chartered boats you can rent are readily available. Cebu Pacific serves multiple daily flights to Roxas City.
The lone passenger boat trip to Gigantes Norte from Carles departs between 11:00 A.M. to 12 noon depending on what time it gets filled up by passengers. The return boat from Gigantes Norte to Bancal Port starts sailing between 2P.M. and 3P.M.
For a hassle-free trip, leading Gigantes Island tour provider Las Islas Travel and Tours (based in Roxas City) offers an all-in travel package to Gigantes Island.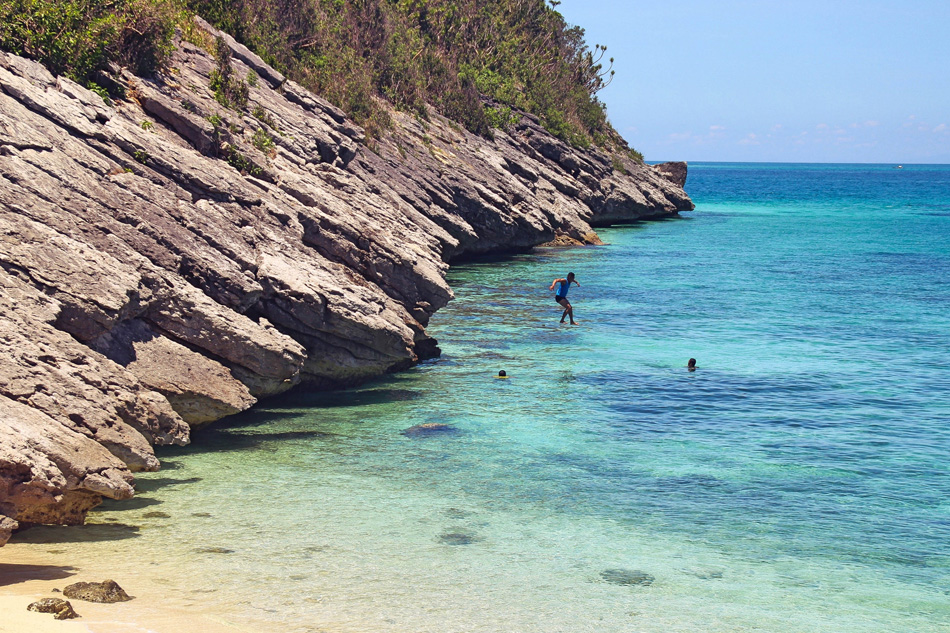 From Iloilo City:
When Gigantes Island started attracting travelers, the city of Iloilo became the popular transportation hub to go to Carles. It is, in fact, a little bit farther compared to Roxas City and Kalibo as it takes three to four hours to get to Bancal port.
That said, the transportation system in Iloilo still gives you additional options as Carles-bound passenger shuttle vans and Ceres Buses starts plying as early as 4:00A.M. giving you ample time to catch the 11:00A.M. passenger boat going to Gigantes Norte.
Cebu Pacific Air serves more daily flights to Iloilo from Manila, Cebu, Davao and General Santos City.
From Kalibo and Caticlan:
Boracay beach junkies in search of more isolated beach to sunbathe at will have to pass by Roxas City for an hour of land travel to be able to take direct passenger vans and buses to Port Bancal in Carles.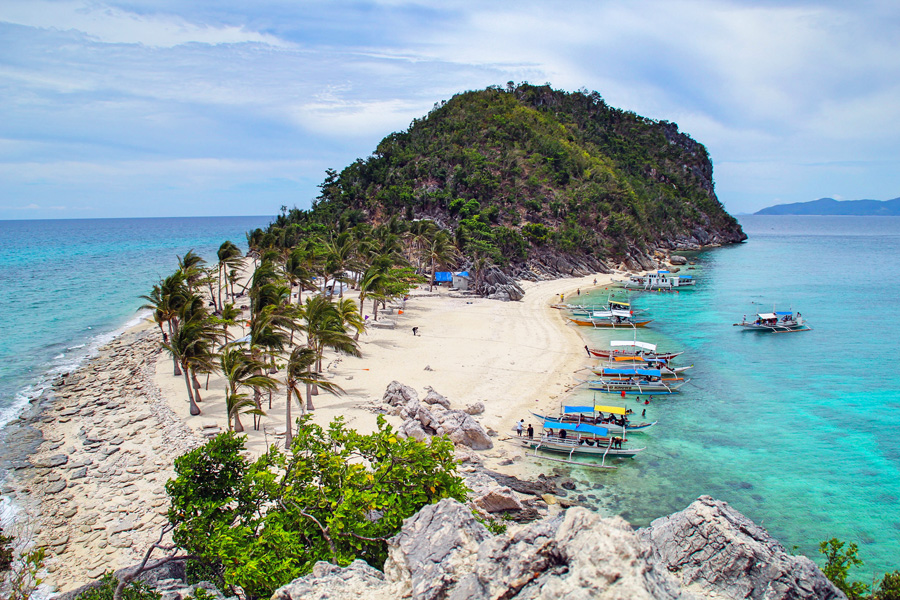 Places to See:
Aph Cruz of Las Islas Travel and Tours says "Gigantes Islands has more to offer, and that is why we are planning for more exploration trips in the future. What travelers see today are just half of it." That being said, following the established island hopping route in Gigantes Islands will provide visitors with myriad places to see.
Cabugao Gamay Island
The most Instagram-worthy island in Gigantes is surrounded by white sands and a small rocky hilltop covered with trees. A humble resort called Maruja's Flora Island Paradise offers travelers decent accommodations with an option to sleep inside a spacious tent. Island hoppers usually have their lunch here as the island's lone restaurant serves a delicious set of seafood dishes.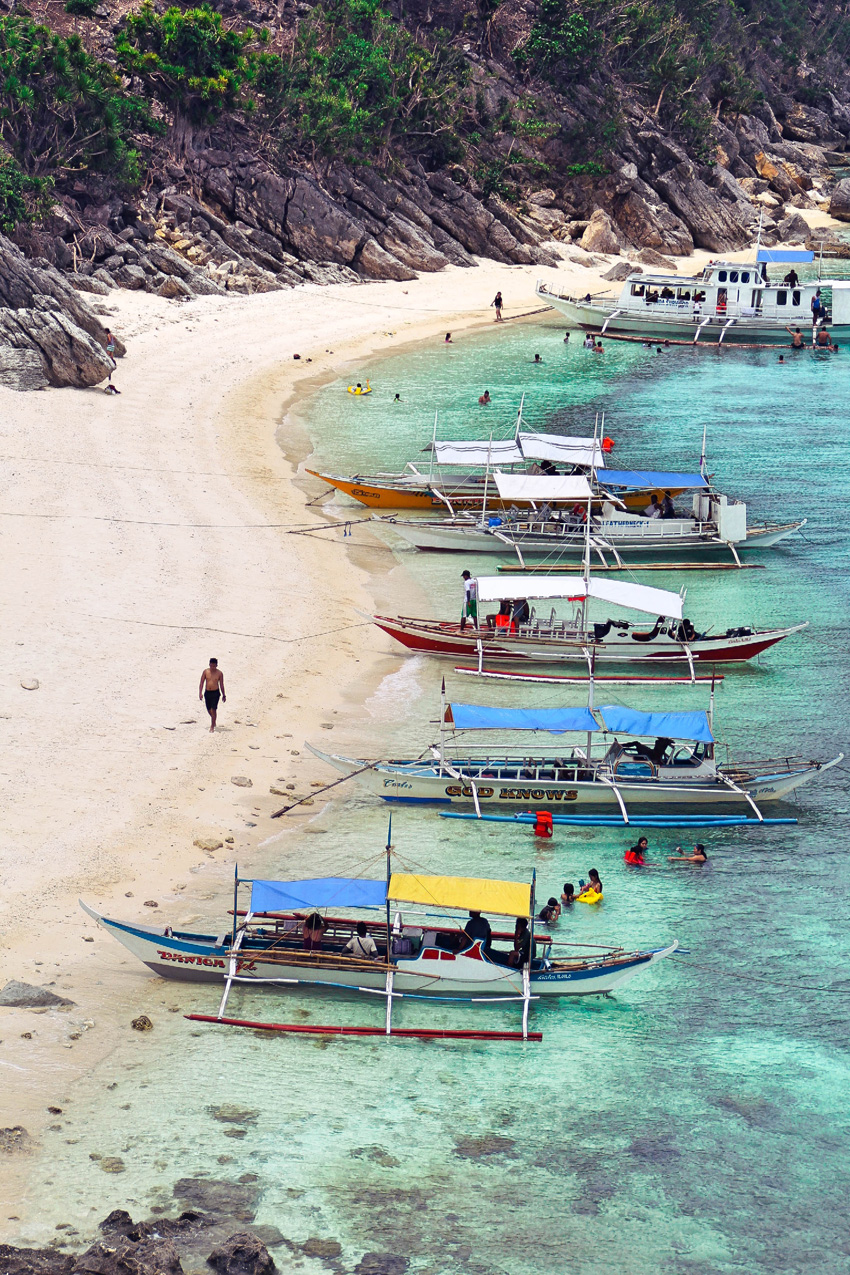 Cabugao Daku
An island situated just across Cabugao Gamay that offers a more relaxed and secluded vibe. A tiny homestay house in the island's small beachhead gleaming should provide couples an utterly romantic location.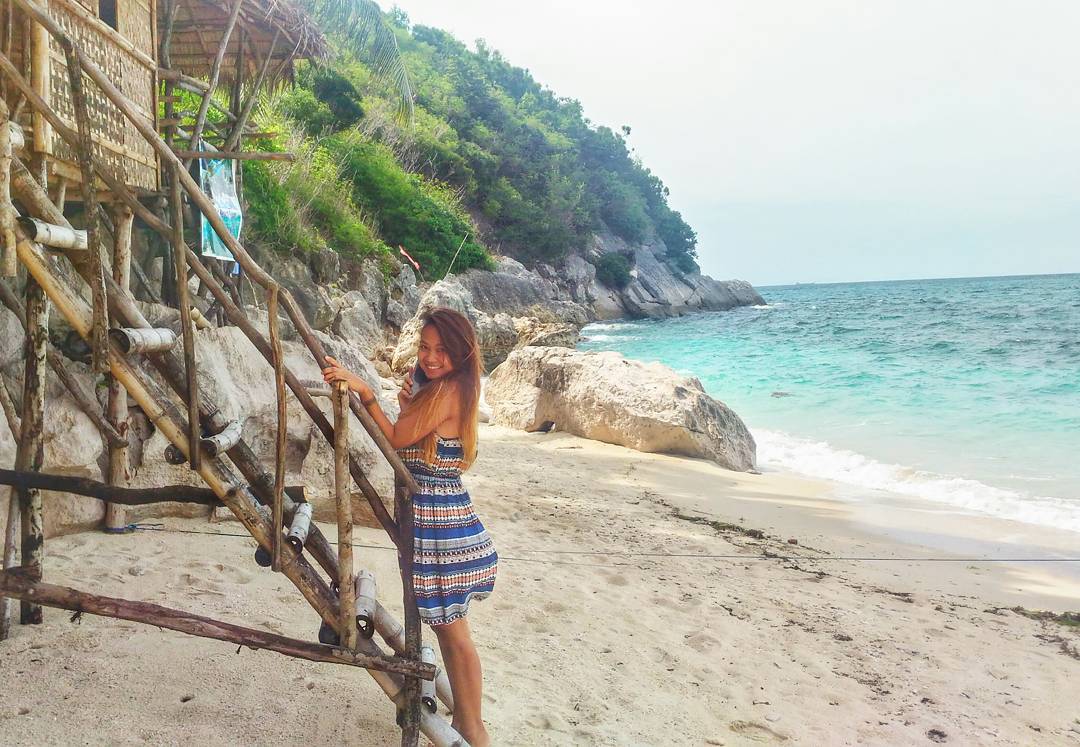 Tangke Saltwater Lagoon
Behind the towering karst peaks of Gigantes Islands lies this spot of spectacular nature pool where island hoppers can swim the whole afternoon while surrounded by impressive set of rock formations. Going here requires a little rock scrambling from where the boats would dock.
Entry to the lagoon during the habagat season is forbidden as the strong sea currents push the boats against the rock wall. The best time to visit is from December until the summer months.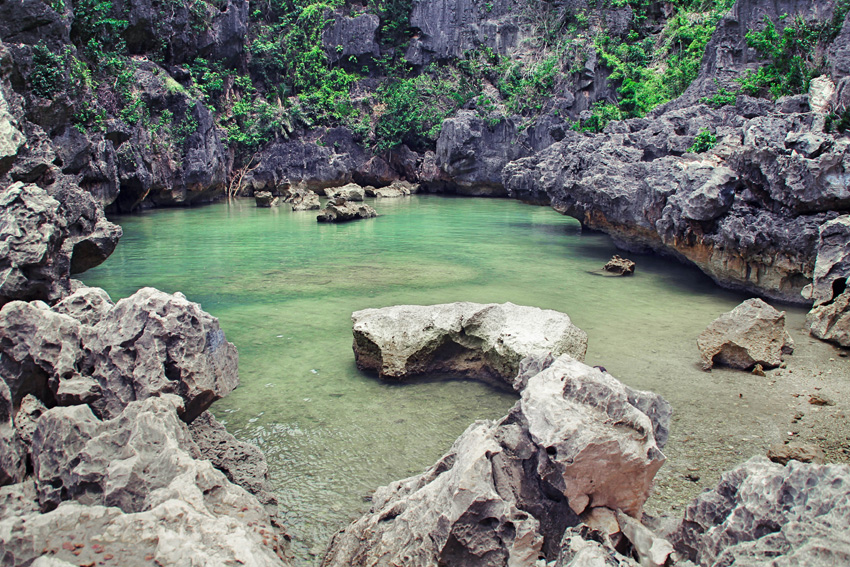 Other places that could fit into your one or two-day island hopping itinerary includes the Gigantes Norte Island where you can also see a Spanish era lighthouse situated at its northern tip as well as the Antonia Beach, Pawikan Cave, Bantigue Island Sandbar, Gigantes Sur and a string of smaller islands you can direct your boat captain to dock at your whim.
What to Do:
Island Hopping
Gigantes Islands can be explored in a whole day but for those wanting to have more chill time at every island and beaches, then a two-day or even a three-day jaunt is advisable.
Rock Climbing – The view of the Islas de Gigantes becomes more impressive when seen from the top. Scrambling your way along the many towering limestone cliffs that dot the peninsula shall give you a magnificent scenery of the surrounding islands.
Easier routes are set up in place at Antonio Beach and Cabugao Gamay Island where most visitors can take a photograph; while a harder route in Gigantes Sur (referred to as the "Boulevard") should require a bit of technical climbing prowess ascending up the steep and jagged trail that leads to a breathtaking 360-degree scenery of the whole Islas de Gigantes.
Other things to do includes chilling, swimming and gorging on fresh seafood.
What to Eat:
1-Peso scallops
Scallops definitely come aplenty and a morning dive by a fisherman can easily harvest hordes of them. A PHP150–200 platter of scallops can provide a small group with an appetizing meal coupled with the other fresh seafood served on the island.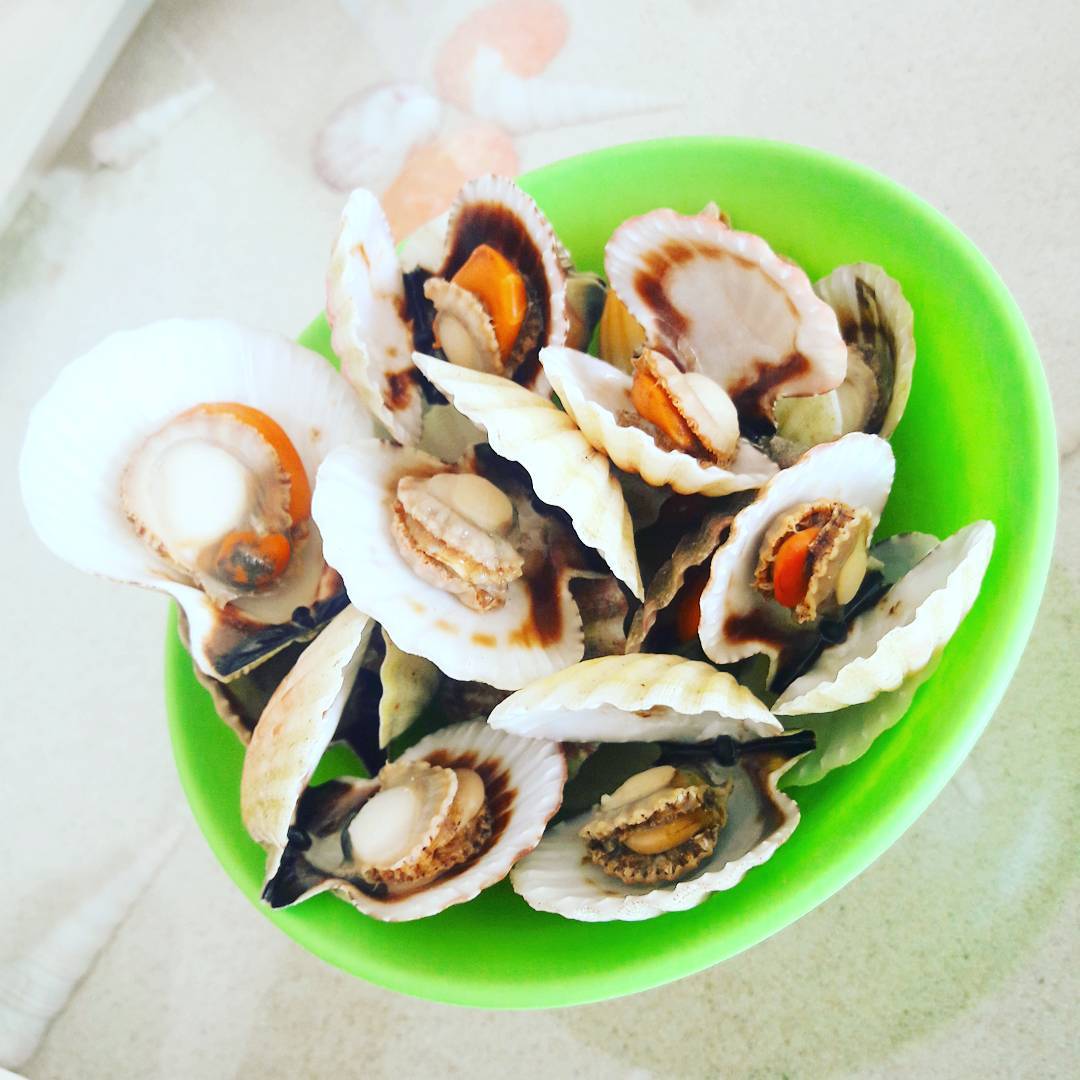 Wasay-Wasay
A popular dish in the island, the shells of this tasty oyster-like seafood are shaped like a boomerang and an axe. Partner the PHP1 scallops and Wasay-Wasay with squid adobo, kilawin na tuna, fried rice with shrimps and pork liempo and you get a truly delicious set for any meal.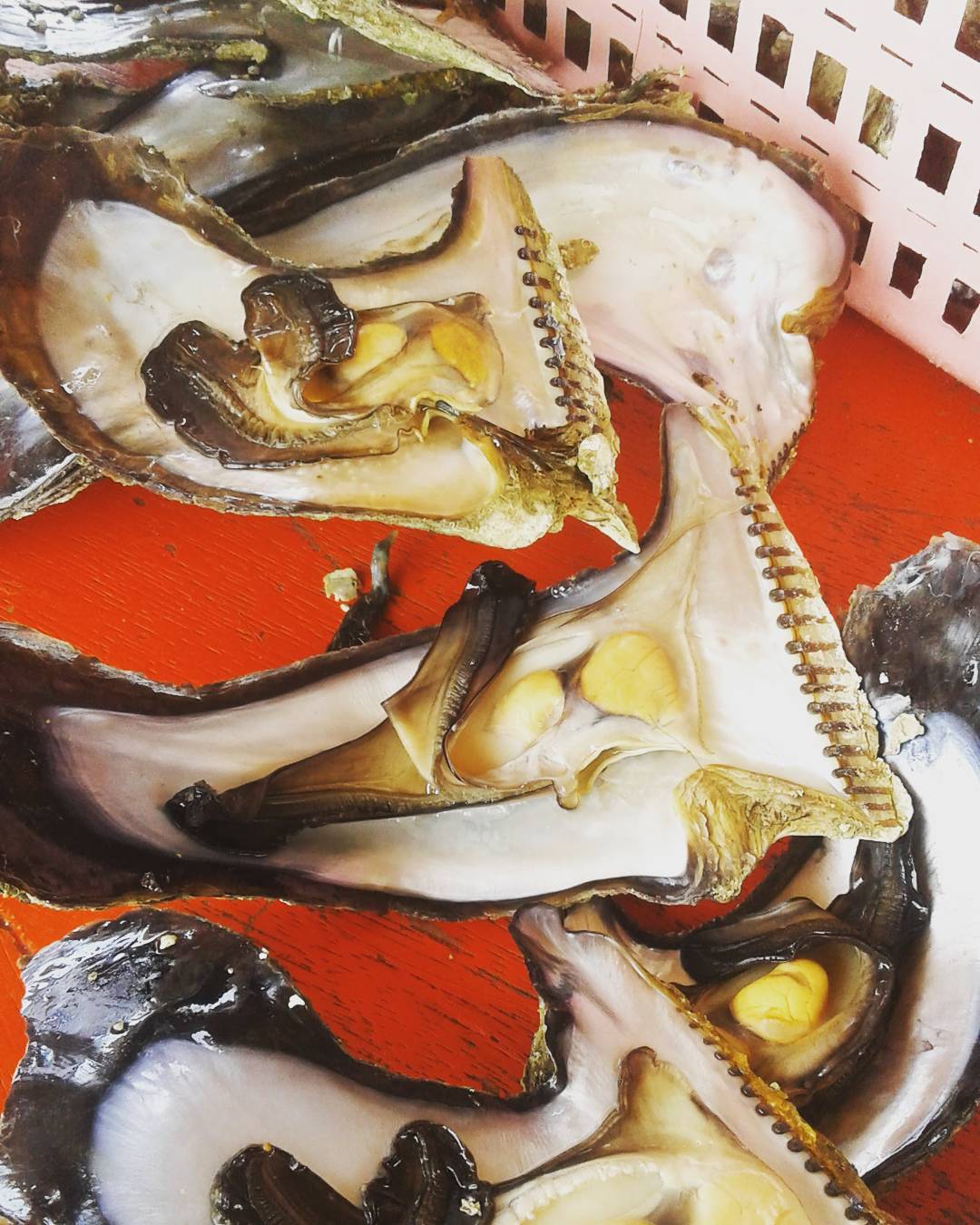 Where to Stay:
Travelers can spend the night at Maruja's Flora Island Paradise at Cabugao Gamay Island or pitch a tent at Antonia Beach. Other choices include a number of resorts located at Gigantes Norte such as the Rosewood Place and Arjay beach resort.
Do you have other tips for first-timers in Gigantes Island? Sound off below!