Escape the City at this Glass House by the Lake in Laguna
Wishing we can have our own rest house as scenic as this one.
by Ina Louise Manto | July 20, 2020
You do not have to drive too far to have a slice of peace and quiet away from the city. If you're itching to have a break from the city life and stressful days at work, this glass house by the lake in Laguna will be your dream destination. Besides, nothing's better than relaxing and recharging in nature while you enjoy a late summer getaway.
The Space: Casa Amore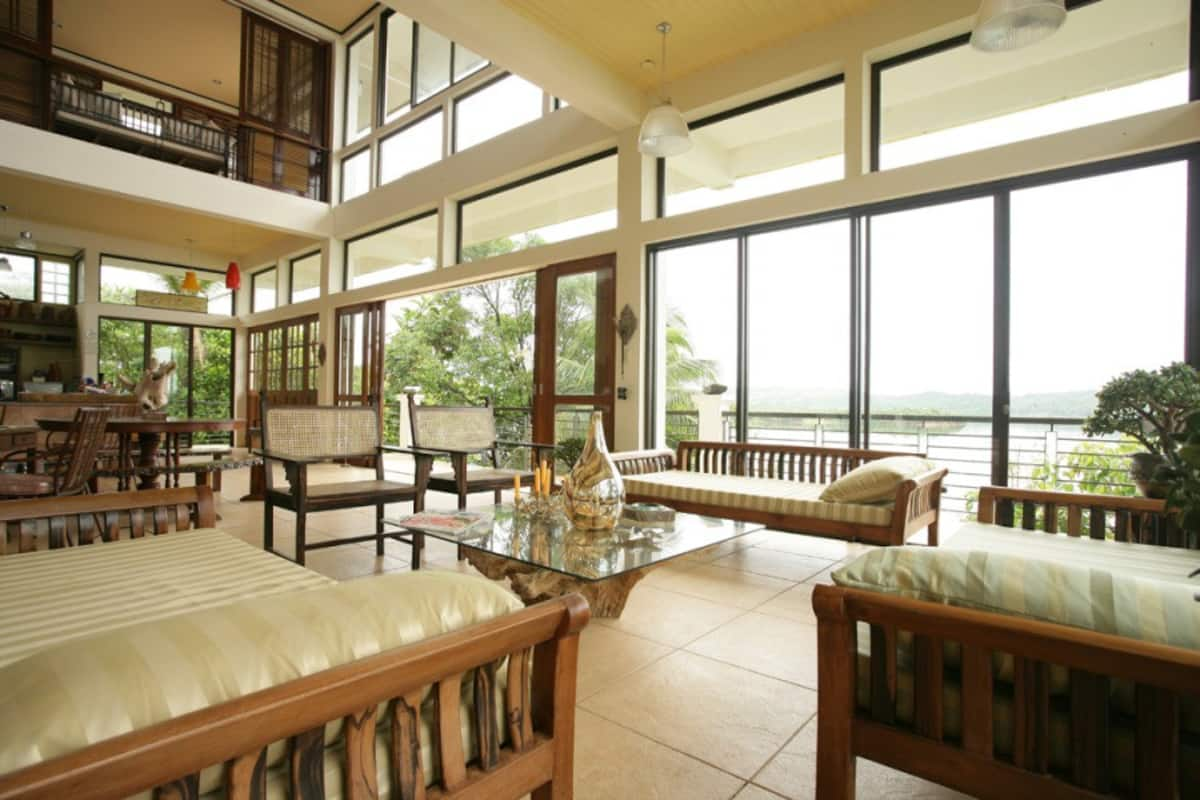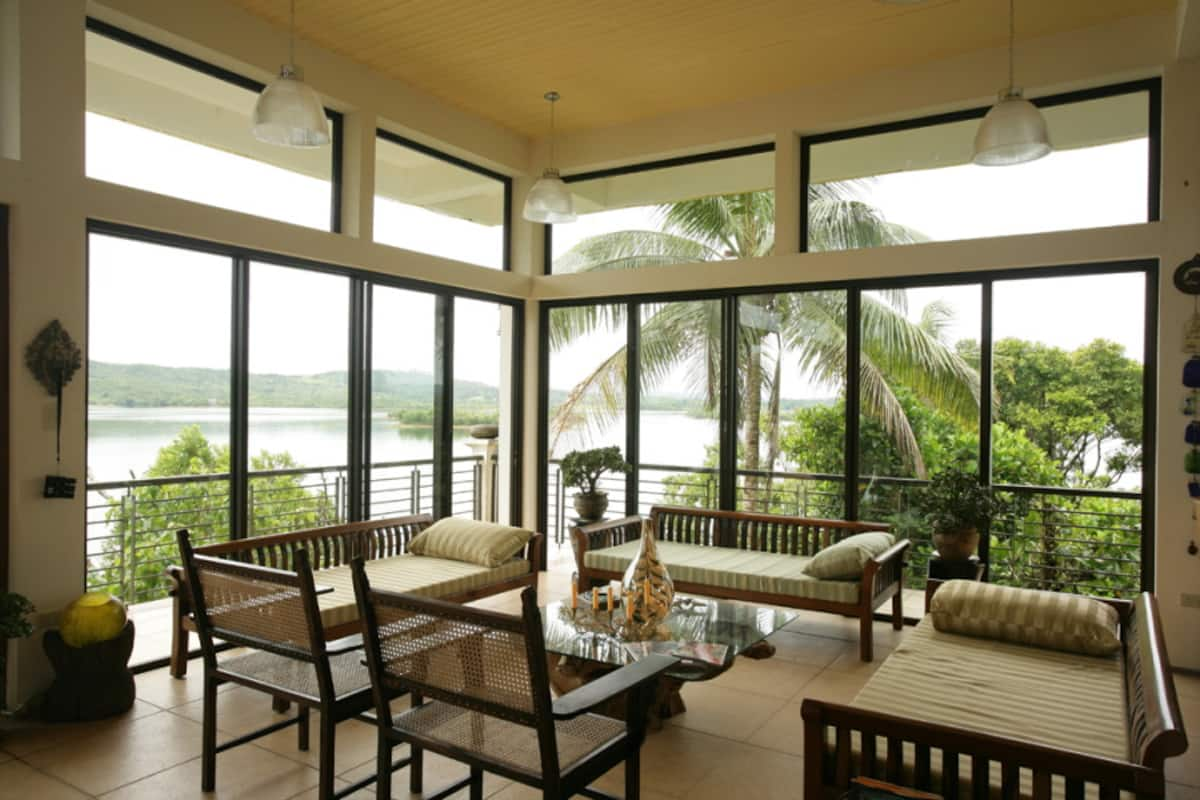 Also known as the Glass House by the Lake, Casa Amore is a private rest house in the center of Caliraya Lake in Laguna. Boasting of huge glass windows and unique wooden furniture, this gorgeous house sits on the top of a hill that gives guests a 300-degree view of the freshwater lake and surrounding mountain range. It's the perfect location if you want to recharge in nature, relax, and spend quality time with friends or family.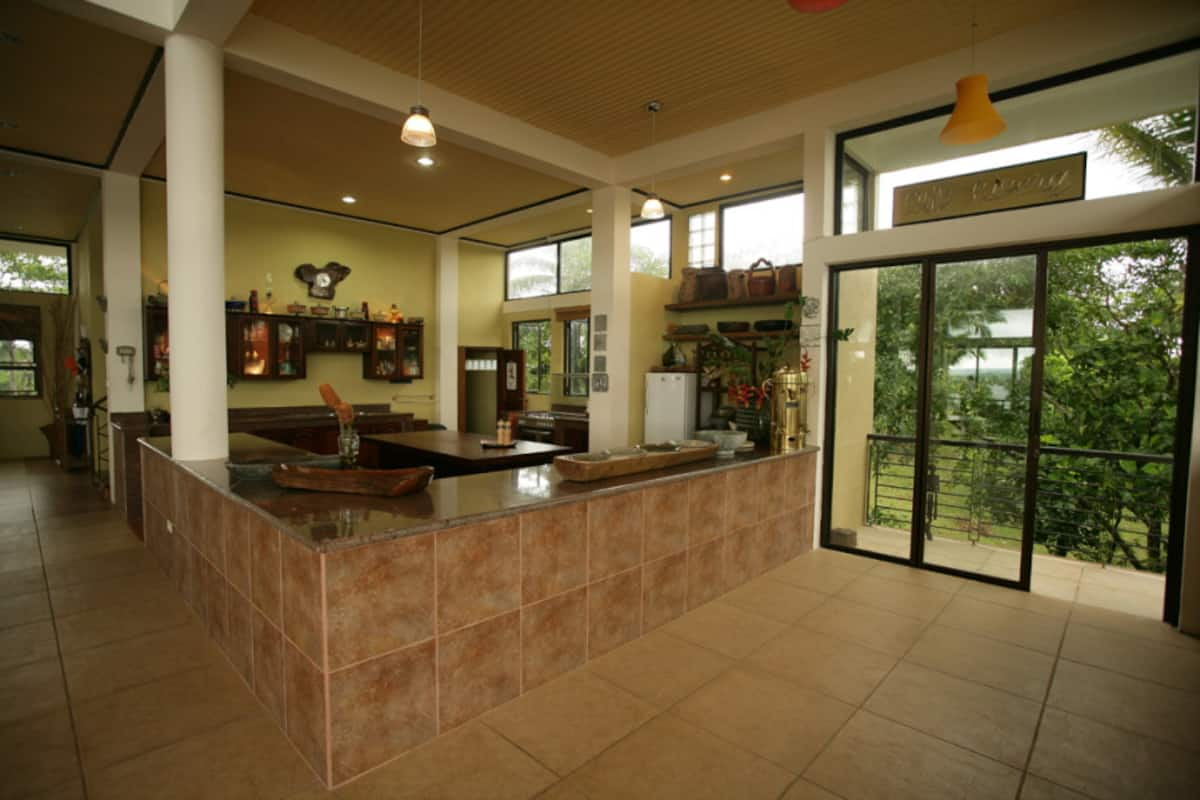 Since it's a functional home, everything is provided for; especially when guests want to cook fresh food from the wet markets in Lumban or Pagsanjan. The house has the following amenities:
Full-service kitchen with stove gas and oven
Rice cooker
Refrigerators
Microwave oven
Hot and cold dispenser with free mineral water
Coffee maker
Bread toaster
Basic kitchen and dining ware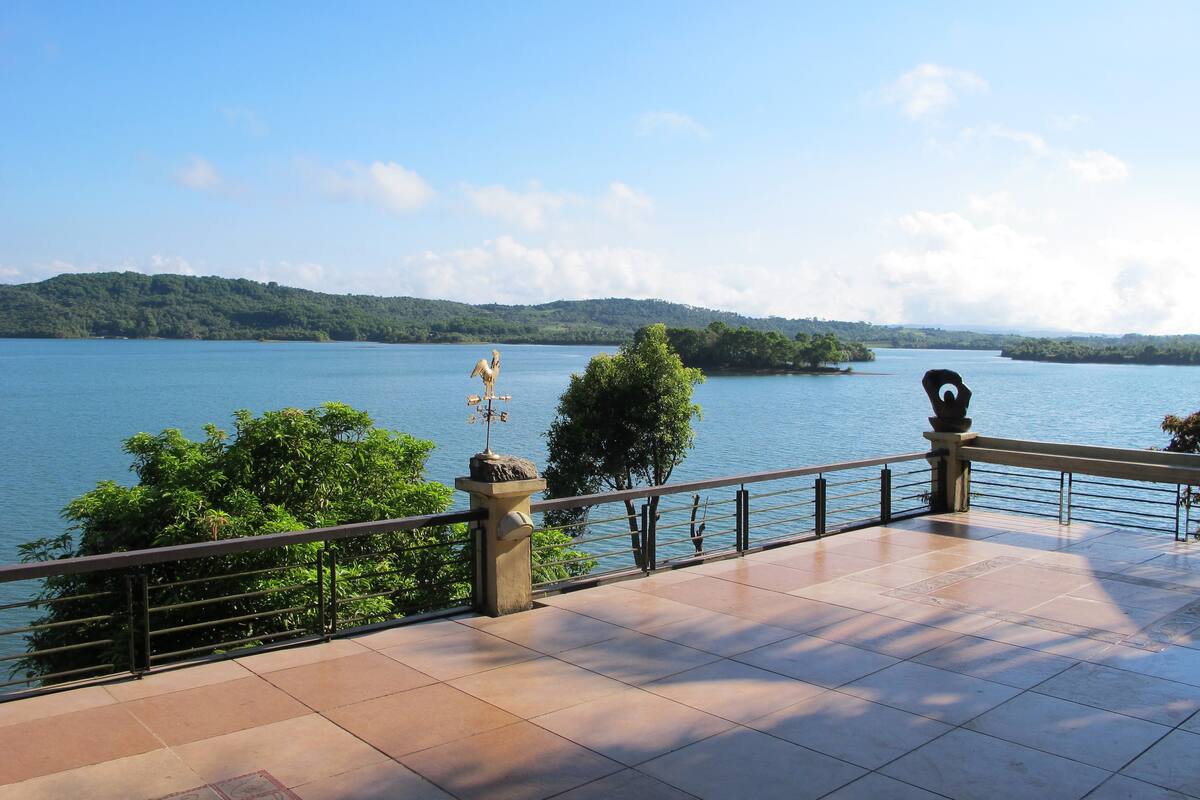 Some of the best features of Casa Amore are its high ceilings and panoramic windows that lead to an open veranda. It actually has two verandas, with the upper one having tables, chairs, and sun parasols, which are perfect if you wish to dine and relax outdoors. At night, you can enjoy the lake's breeze and stargaze at the cozy fireplace.
Things to do here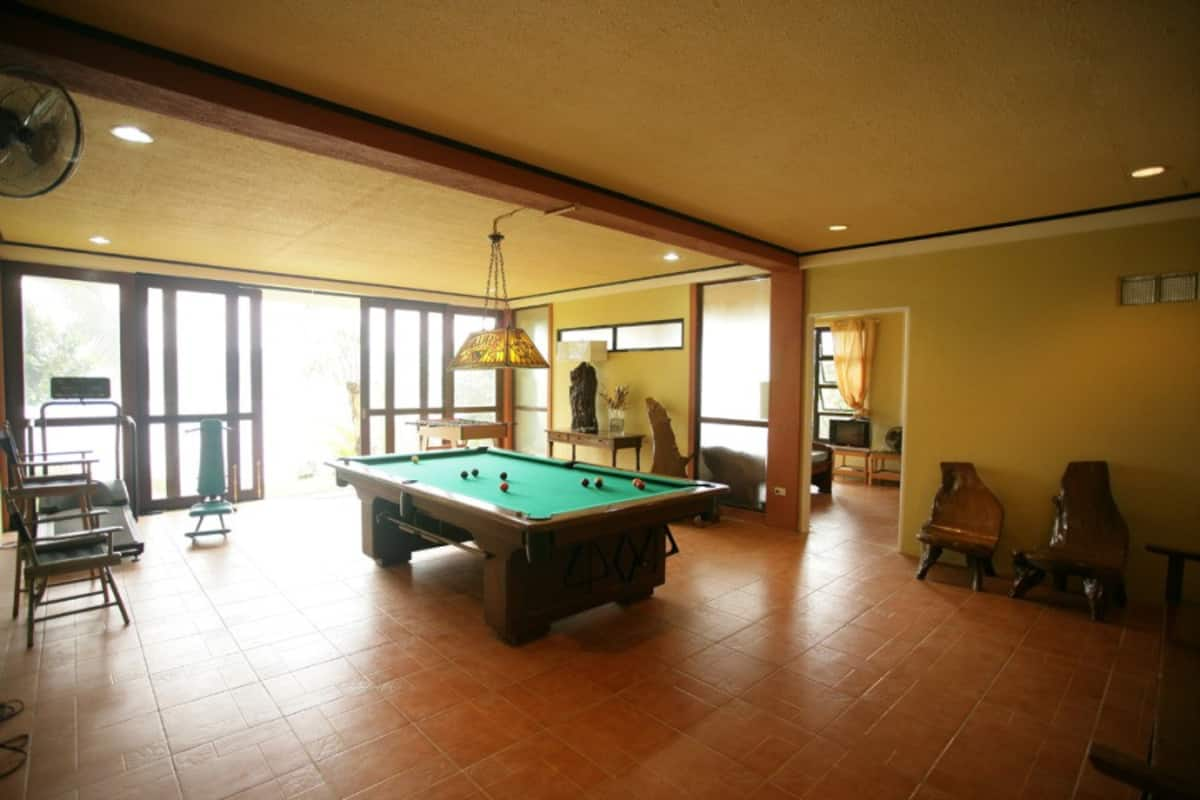 Casa Amore is the perfect location for both relaxation and a fun adventure. People who enjoy spending time indoors will definitely love the house's game room where you can enjoy different games like billiards, mahjong, chess, darts, Twister, Jenga, and word games. They also have a poker table!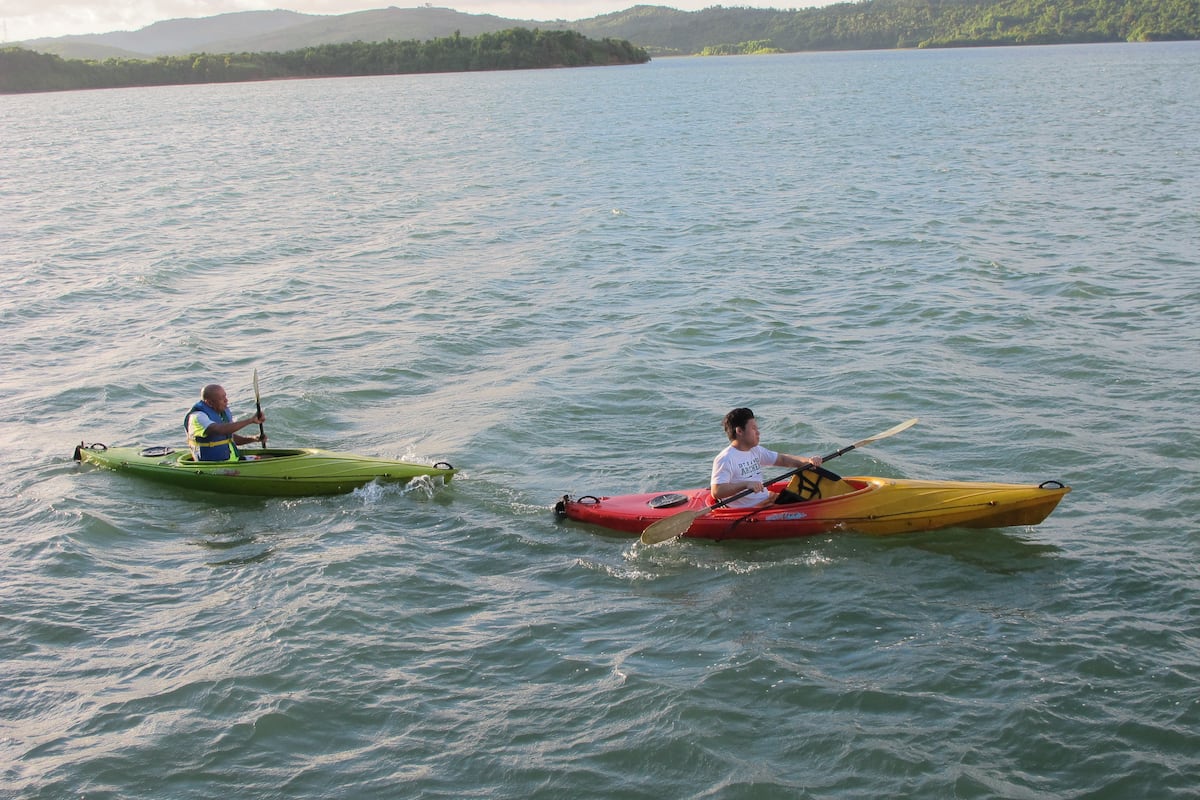 But a getaway in Casa Amore is not complete without enjoying Caliraya Lakes' freshwaters. Guests can enjoy different water sports facilities with the following equipment:
Life vests
4-man fishing boat with 3 fishing rods
4 kayaks
The house has its own private pier where 2 paddleboards can be launched from. You can also do a bit more exploring in the area! They have two bicycles you can borrow, or you can bring your own, and explore scenic roads in Cavinti, Pagsanjan, and Caliraya.
Rooms and rates
This gorgeous house is the perfect vacation home, especially for big families. It has 4 bedrooms, 12 beds, and 5 baths!
Bedroom 1 has 3 single beds and 1 sofa bed
Bedroom 2 has 2 double beds and 2 single beds
Bedroom 3 has 4 single beds and 1 sofa bed
Bedroom 4 has 1 queen bed
A maximum of 14 guests are allowed to stay but excess guests are charged Php 800 each per night. Don't worry about leaving your pets at home as the owners allow them.
Rates start at Php 12,000 per night.
How to get there
Casa Amore is a 2 and a half-hour drive away from Metro Manila. It's located inside Sierra Lakes Subdivision, which is 4 kilometers away from the Cavinti-Caliraya Highway.
You can book a stay at Casa Amore via Airbnb.