Greece on My Mind: All the Santorini-Themed Places in the PH
Thoughts of the Aegean Sea can be almost satisfied here.
by Shen Mascariñas | August 25, 2016
Quite ironically, beautiful Santorini was formed from one of the biggest volcanic eruptions in history. 3,600 years have passed since the last, and what the tragedy left is breathtaking—a group of islands with scenic cliffs, deep blue waters and iconic white houses.
Who wouldn't want a piece of that?
While you save up for your Grecian escapade, you can visit these local places very close to the real deal.
Marinduque: Bellarocca Island Resort & Spa
Barangay Tungib, Lipata, Buenabaista, Marinduque
(02) 964 0542 | Website
It's hard to believe that this Santorini-inspired paradise if just a 30 minute-flight away from Manila. Nestled in the province of Marinduque, Bellarocca features the perfect balance of luxurious amenities and natural wonders. Look forward to private villas, a golf course, fine dining and infinity pools. There are also caves, waterfalls, cliffs and other natural wonders you can explore.
Batangas: Camp Netanya
Barangay Ligaya, Anilao, Batangas
0927 914 8143 | Facebook
Anilao is most famous for being a diving hotspot, but it has another attraction changing the conversation. Even non-divers are flocking here for an affordable and relaxing stay at the little Santorini of Batangas. At Camp Netanya, you can escape the city crowd. Enjoy the peace and quiet in one of their lovely rooms, with all 10 providing an unobstructed view of Balayan Bay. Have fun lounging around at its infinity pool while pretending to be in gorgeous Greece.
Tagaytay: Estancia Resort Hotel
Zone 11 Barangay San Jose, Tagaytay City, Cavite
(46) 413 1331, 0939 327 9813 | Website
Estancia makes experiencing a piece of Santorini incredibly easy. This head-turner (slash car-stopper) of a resort erases the need for a ticket, visa and pocket money for Greece. Thanks to Estancia, all that stands between you and Santorini is an hour's drive to the south.
De-stress with Estancia's blue and white facade, cozy rooms, Mediterranean cuisine—all enjoyed with Tagaytay's breezy weather and beautiful view of Taal.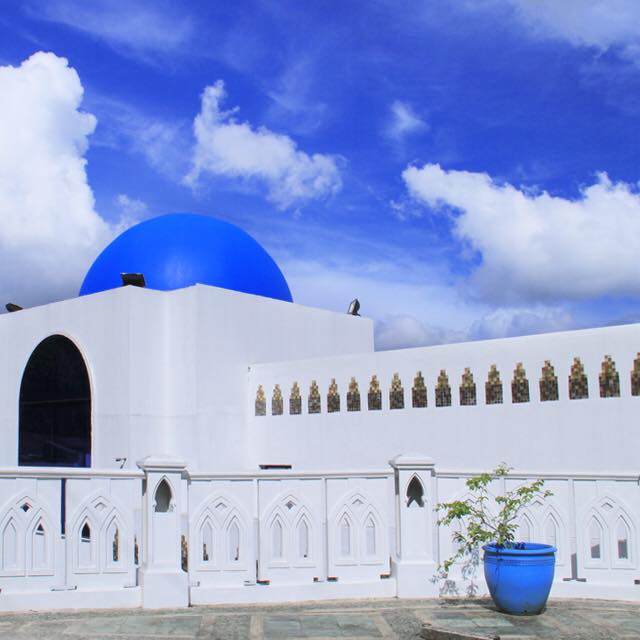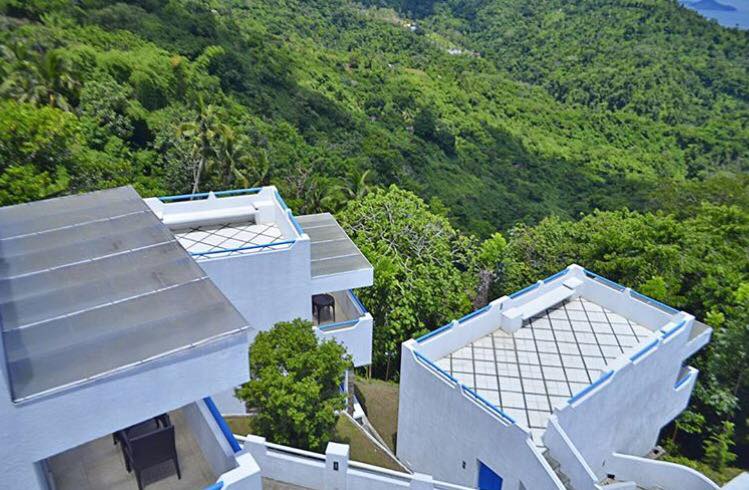 La Union: Thunderbird Resorts Poro Point
San Fernando, La Union
(072) 888 777, (072) 607 9800 | Website
Dubbed the Paradise of the North, Thunderbird provides a taste of the Santorini life while being minutes away from La Union's famous waves. It's perched on a cliff overlooking the West Philippine Sea, so get excited for majestic views. Aside from its Santorini-inspired interiors, Thunderbird is also a must-visit for its dining, entertainment and gaming facilities.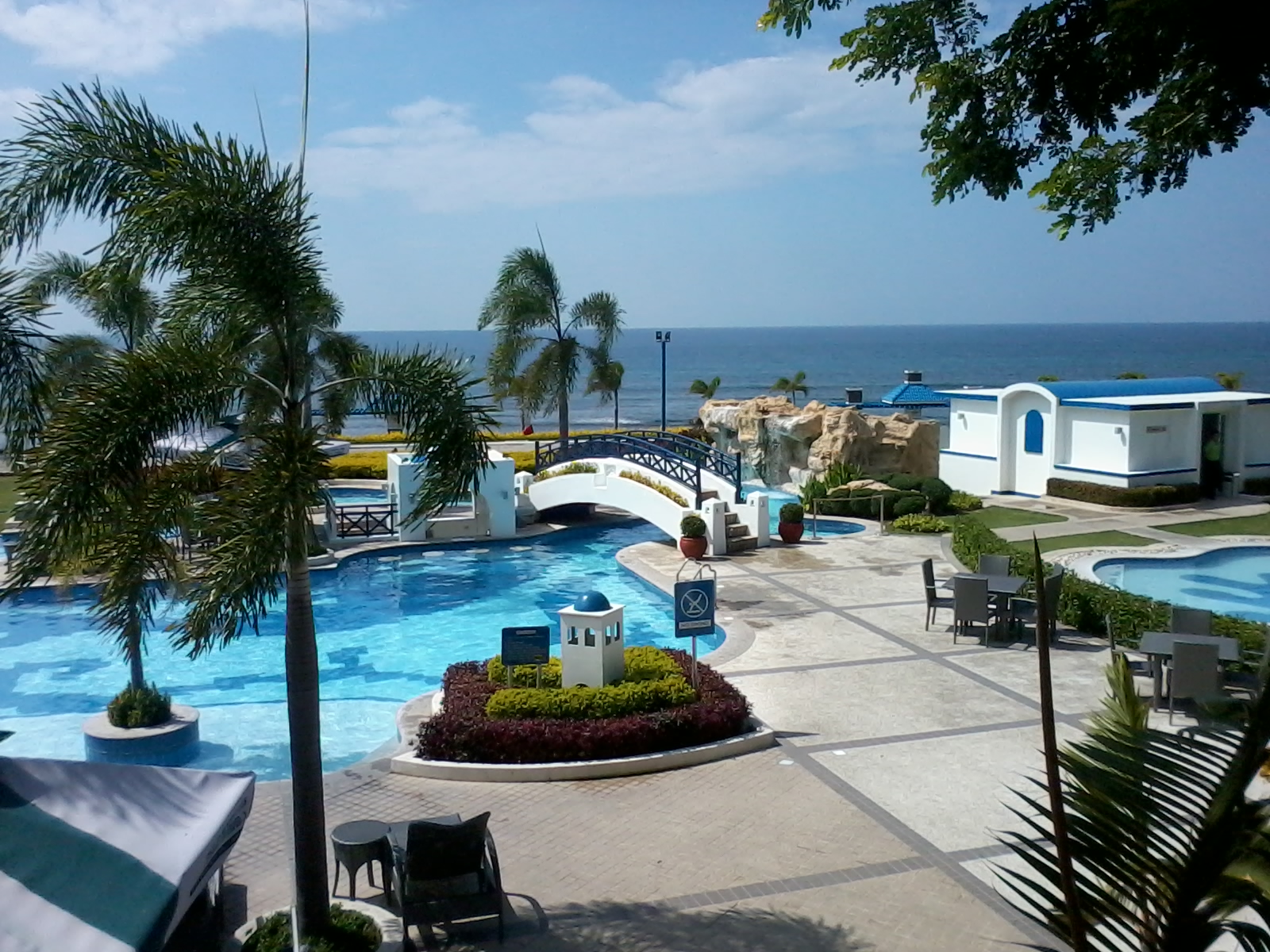 Any other local Santorini-themed spots we need to visit? Sound off below!