Could This Resort Be Palawan's Best Kept Secret?
We spent a weekend in what could be one of Palawan's most beautiful islands.
by Kyzia Maramara | March 21, 2018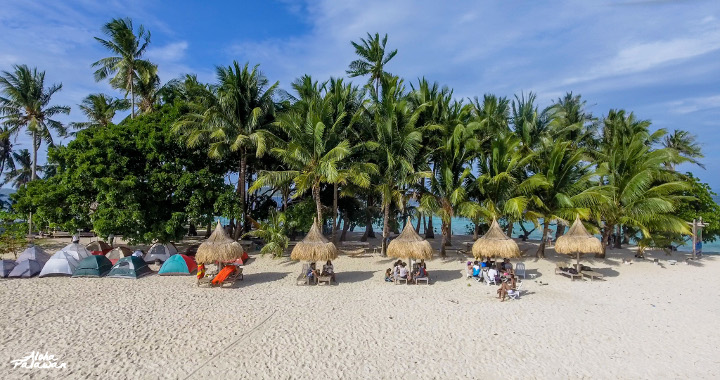 When somebody mentions Palawan, you automatically think of the scuba diving and snorkeling beauty of Coron, the fine white sand on the shores of El Nido, or the one-of-a-kind experience touring the Underground River. Palawan's beauty is certainly showcased in these tourist hot spots but what if we tell you that there's more to Palawan than the places that are becoming increasingly crowded as years go by?
It's no secret that the Philippines is home to thousands of islands that if you tried to visit one per day, you wouldn't get to finish them all in your lifetime. Palawan has the world's most beautiful island and many other smaller and just as beautiful islands — some of which haven't been explored yet.
Discovering the beautiful Inaladelan Island Resort is probably one of the best things that happened to me during our four-day Aloha Palawan trip.
The best camping secret of Palawan