LOOK: This Cafe in Tanay Will Give You the Best View as You Sip Your Coffee
Get the best view of Rizal's ridges and Laguna Bay.
by Ina Louise Manto | October 06, 2021
Whether you're looking for a new date spot for you and your partner's next spontaneous drive near the Metro or a new hangout place for the barkada, this newly-opened cafe in Tanay will give you an unforgettable coffee experience.
Kaulayaw Cafe at Cuyambay
Coffee, nature, and colorful skies – these are some of what you'll enjoy at the newly-opened hilltop cafe, Kaulayaw Café at Cuyambay. The open-air café is actually the second branch of the original cafe of the same name, located in Antipolo, where you'll have the best view of the sparkling skyline. If you're a sucker if a mesmerizing city view, this branch is a must-visit.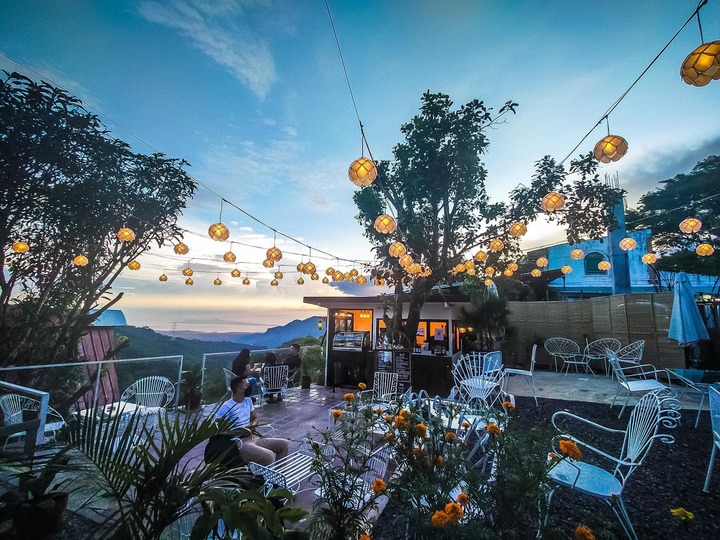 While the first branch has amazing views of the Metro Manila skyline, Kaulayaw Cafe at Cuyambay offers an unobstructed view of the surrounding Rizal ridges and Laguna Bay's glistening waters from a distance. On colder days, you might even catch some fog, giving the Baguio feels, minus the hours on the road.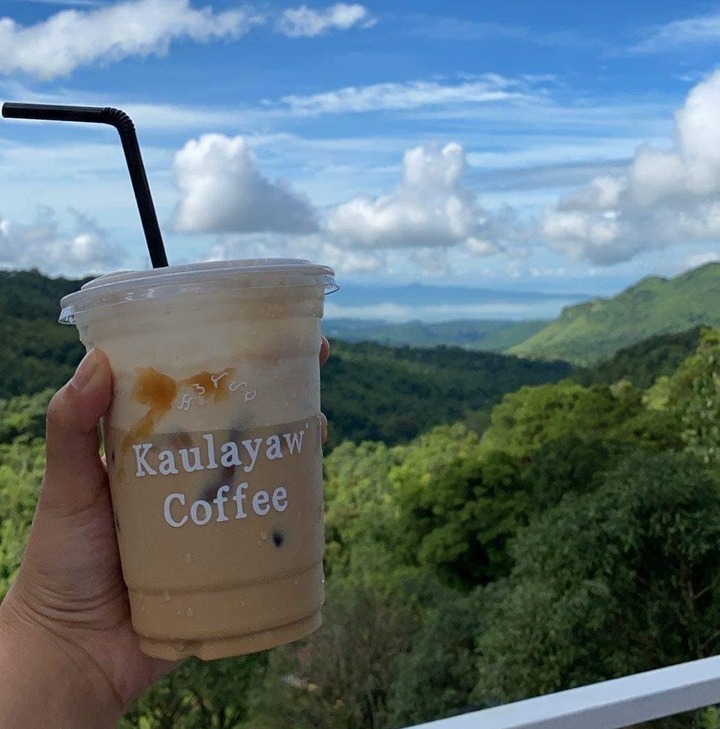 The cafe offers a complete alfresco dining experience; it isn't just safe but is also more comfortable as you enjoy the cool breeze. Kaulayaw's ambiance will remind you of a typical Pinoy garden with its white metal table and chairs, which are both nostalgic and comforting. Pair it with the lantern lights and it can already be a romantic date spot, especially when you catch the sunset.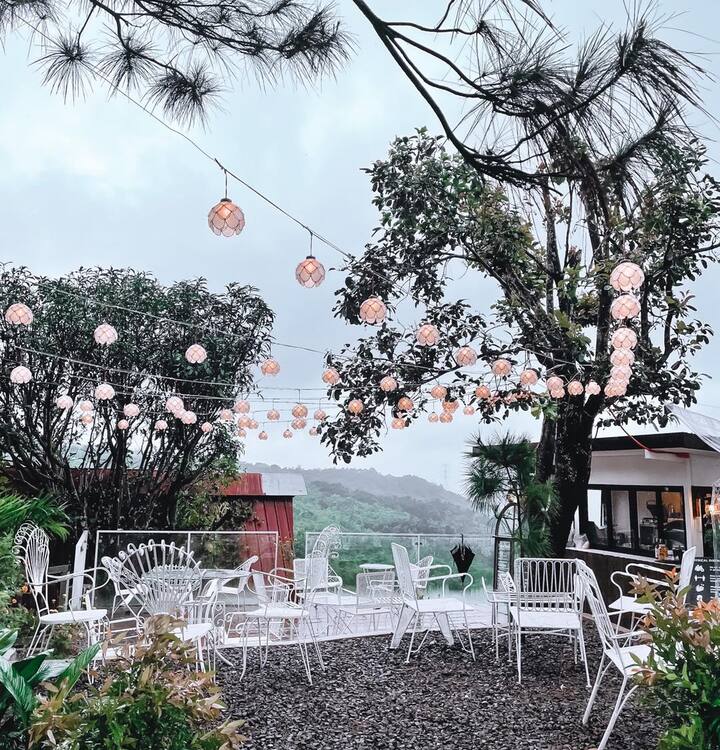 The Menu
If you're looking into trying local coffee, Kaulayaw is one of the best places to get started. They're known to offer locally grown and ethically sourced coffee beans, supporting farmers from different locations around the country. Some locations include Mountain Province, Bukidnon, and South Cotabato, which you can try hot, iced, or drip starting at P99 for a single shot of hot Tinatangi (espresso) coffee.
To make your drinks better, you can also choose from a variety of add-ons like whipped cream (P39) and toffee nut syrup (P29).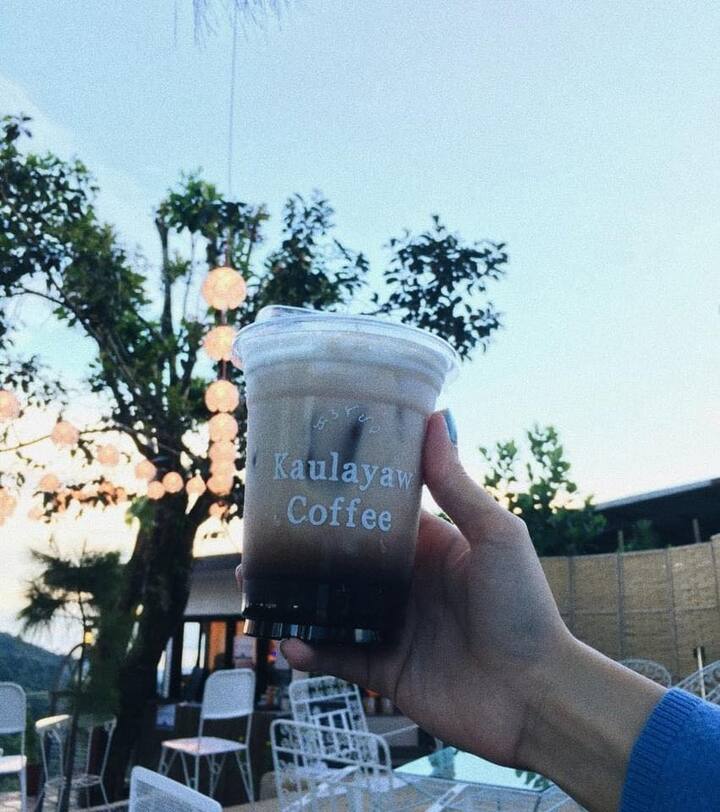 For non-coffee drinkers, you can try their selection of teas, refreshing drinks, and Kombucha, which starts at P189 per bottle. If you can't choose a drink, go for the Barista Special (P189) and let them surprise you!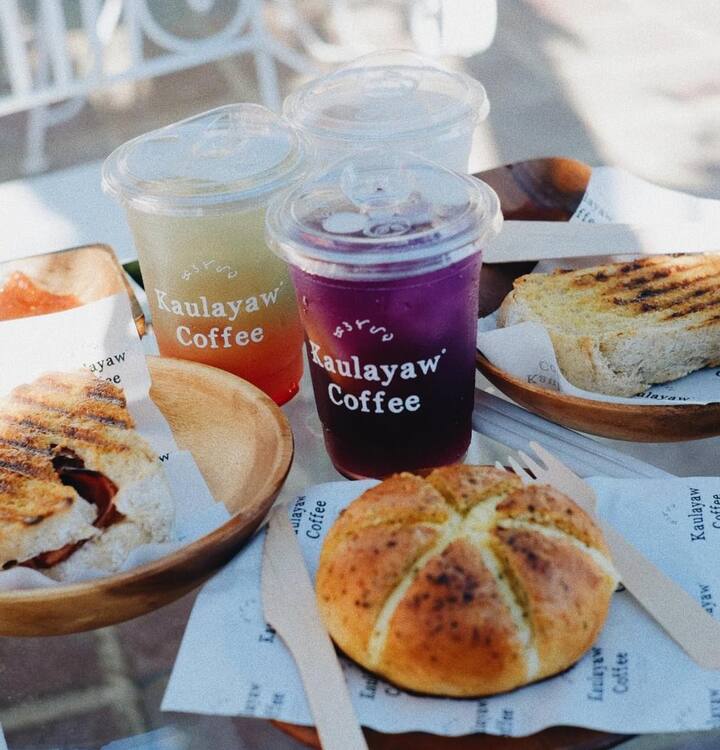 No cafe experience is complete without pastries, sandwiches, and cakes, which Kaulayaw also offers. From the viral Korean Cream Cheese Bread (P109) to a slice of Triple Chocolate Mousse Cake (P289), you'll find a snack that will pair perfectly with your drink of choice.
Do I have to make reservations?
The team behind Kaulayaw suggests booking reservations to experience less hassle from checkpoints. To confirm your slot, send them a message on Facebook.
Kaulayaw at Cuyambay is located at Cuyambay Crossing, Tanay, Rizal. They're open from Tuesdays to Sundays from 8 AM to 5 PM.
10 Relaxing Airbnb Getaways in Rizal for When You Need to Recharge in Nature
10 Relaxing Airbnb Getaways in Rizal for When You Need to Recharge in Nature
Kyzia Maramara | Mar 09, 2020
For inquiries and more information on travel requirements and updates, visit Kaulayaw at Cuyambay's Facebook page.