Have a Scenic Beach Cove to Yourself at this IG-Worthy Chalet in Puerto Galera
You'll have a scenic cove as your front yard!
by Ina Louise Manto | June 01, 2021
If a drive to Batangas isn't enough for the adventure-seeker in you, you might want to go for the extra boat ride and head to Puerto Galera. Known for its white sand beaches, falls, and dive spots, this municipality in Mindoro is a popular destination for quick getaways. If you plan on enjoying the sea to its fullest, you might want to stay at this scenic chalet nestled in one of Puerto Galera's coves.
The Driftwood Cottage Chalet
Located in a cove in Dulangan, Puerto Galera, the sea will be your front yard when you stay at The Driftwood Cottage's Chalet. It's one of the biggest units that make up this luxurious home, which can accommodate up to 10 guests. Boasting bamboo and native elements, a night would certainly be not enough to get lost in this beachfront paradise.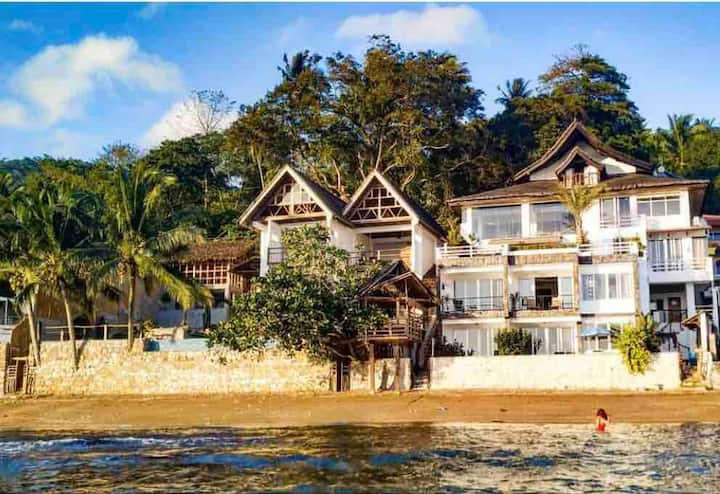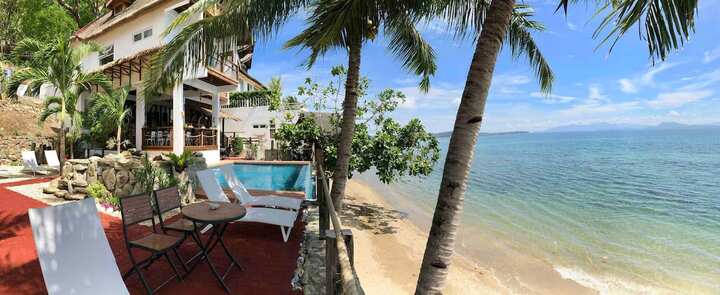 Just when you think the chalet's outdoor space is picturesque enough, its interiors would make you want to take photos everywhere. It features nautical elements you would see around the house: from wooden steering wheels and boat paddles to underwater creatures.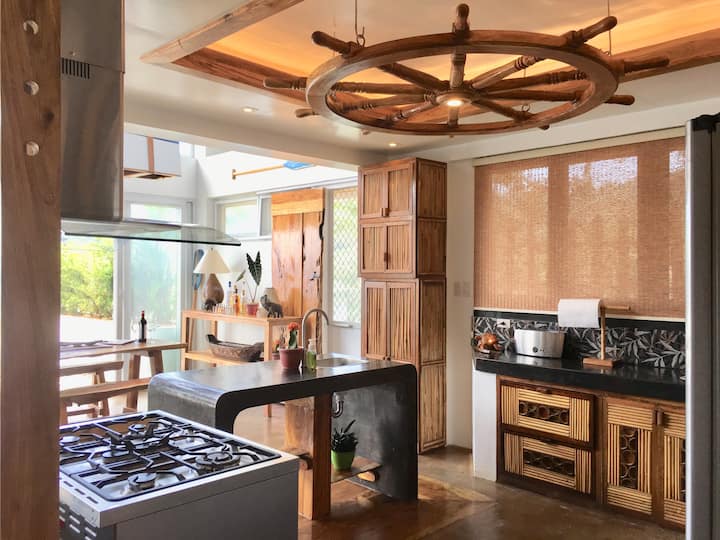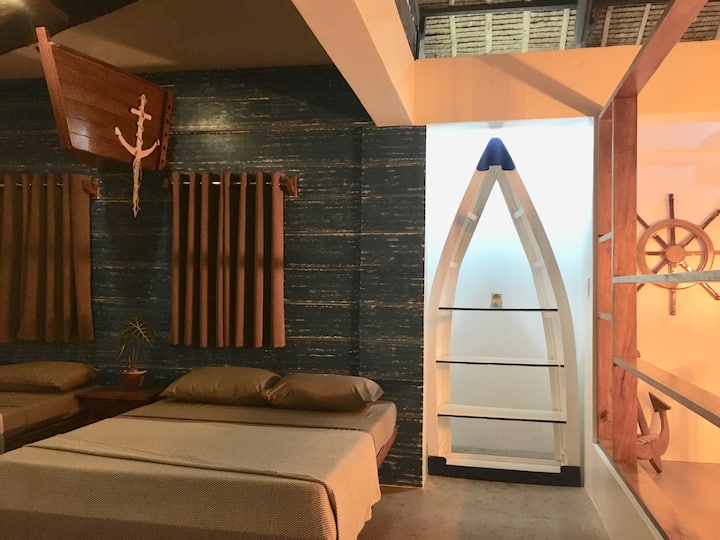 The ground level has the living room, dining area, and kitchen, which all open to a stunning view of the surrounding cove and hills. At the chalet, the sea would just be a glass window away.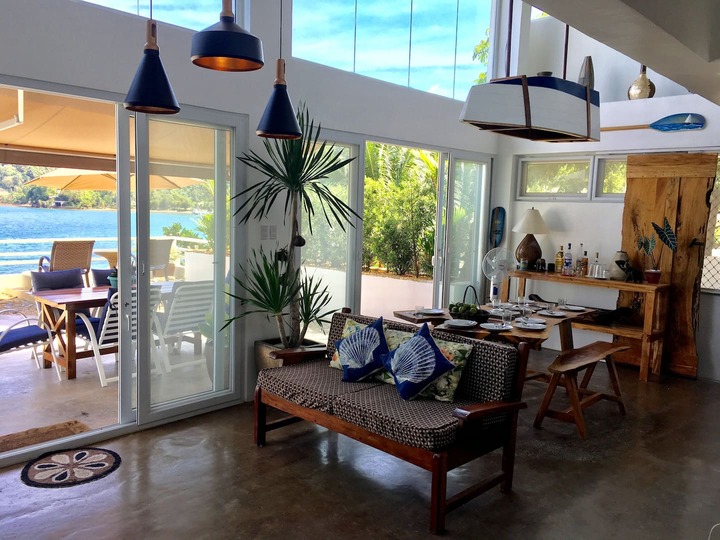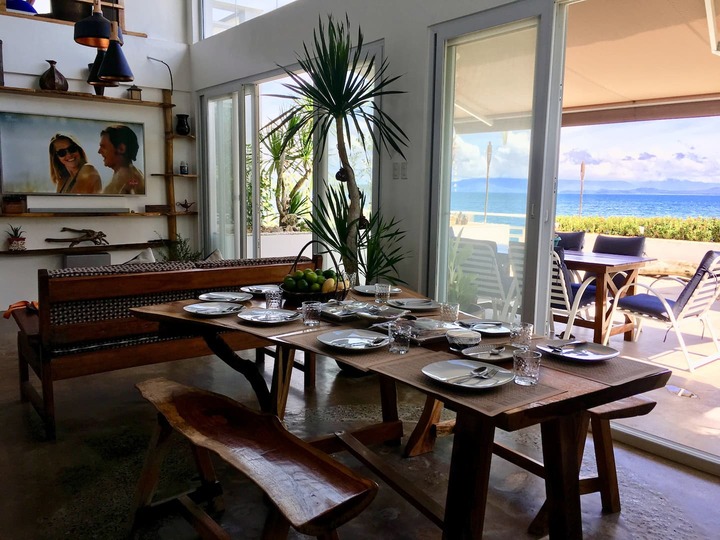 The chalet has three bedrooms with different sleeping arrangements, with the master bedroom as the most scenic location – it has a balcony and a luxurious tub with an ocean view.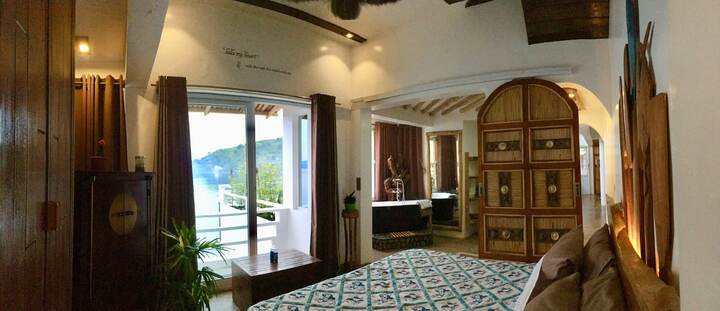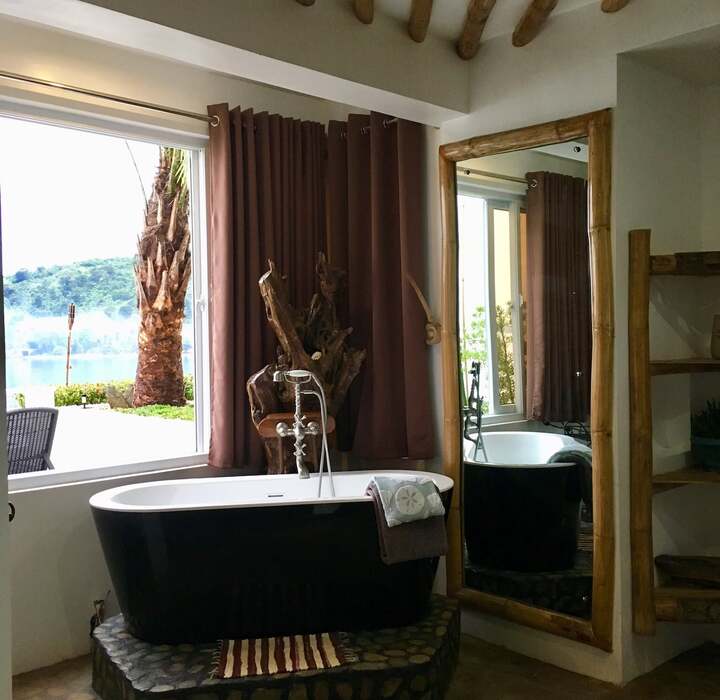 The loft-type upper floor also has a lounging area, which gives a more panoramic view of the cove.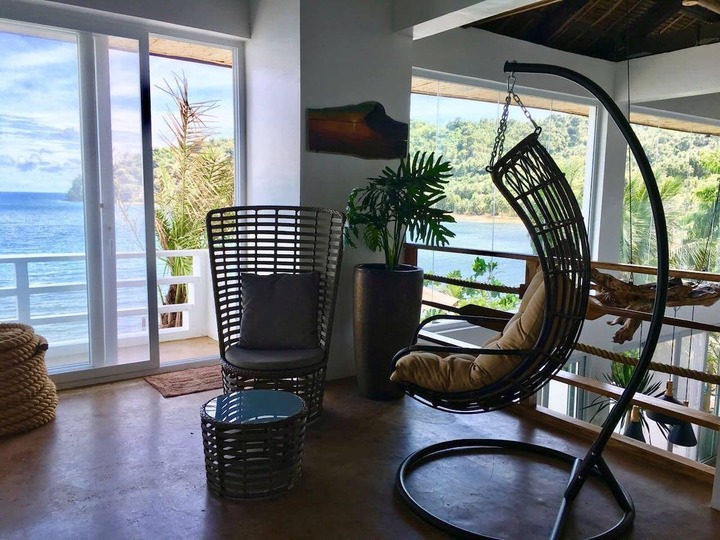 Have your much-needed tanning session at the lanai where sunbeds are located. It's the perfect spot for catching sunrises and sunsets!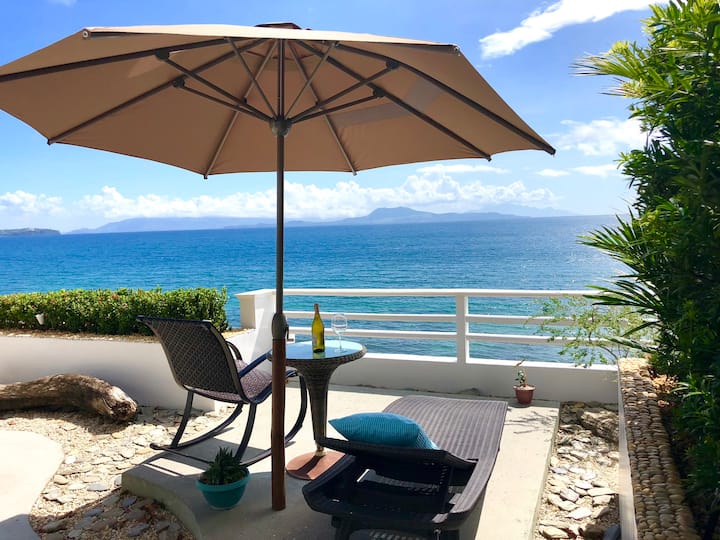 In case you don't want to go swimming in the sea yet, The Driftwood Cottage has an infinity pool overlooking the sea.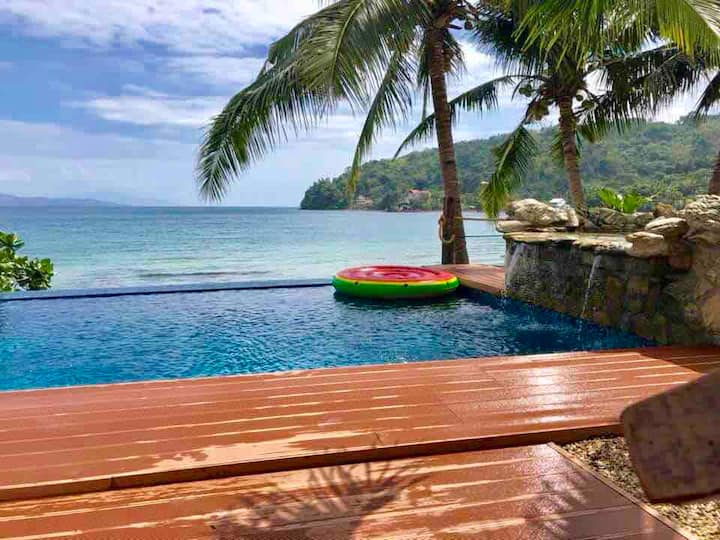 There's also a nipa hut and an outdoor grill area, which is open for sharing with guests from other units in the property.
Nearby attractions
Make the most out of your drive to Puerto Galera and visit nearby attractions. The chalet is just a 25-minute ride to the famous White Beach. If you're fond of natural attractions, the property is also close to Tamaraw Falls, Bulabod Cove, Mangrove, Virgin Island, and Aplaya Munti.
Rates at The Driftwood Cottage's Chalet start at P17,495 per night.
Book a stay here. To see more of their listings and for more information, visit their official Facebook page.