LOOK: This Unique Underground Café is a Hidden Haven in Antipolo, Rizal
Just like how Alice discovered Wonderland.
by Ina Louise Manto | September 09, 2020
There's still no better feeling than being surrounded by lush greenery. Dining with a view of the city may be romantic especially at night when the metro's lights are sparkling from a distance, but dining in a quaint restaurant tucked away from the urban jungle is still something else. Some would go to the tallest buildings to get the best views, but this restaurant would require you to go underground — literally. If you're looking for unique spots near the Metro, the Burrow Café in Antipolo, Rizal might be your next favorite retreat for some peace of mind and scrumptious food.
Burrow Café
A popular site for photo shoots and the like, the Antipolo Beehouse is a gorgeous wooden glasshouse with a bee farm — hence the name. The open-plan house was built in 2014 and serves as the residence of the owner and their family. But a secret hideaway is found within the grounds, and you have to go deep into the ground for it, much like Alice when she entered Wonderland.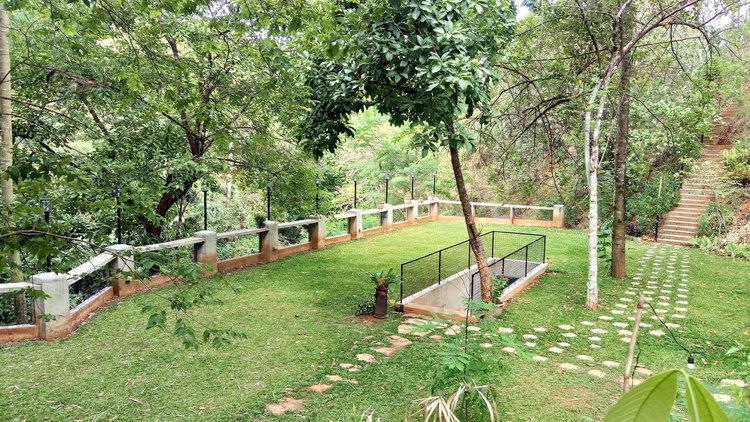 Nestled 76 steps below the gate of the property is the Burrow Café. Like the Beehouse, Burrow boasts wooden interiors that give it a rustic ambiance. Garden tables and chairs are utilized in the café to bring the outdoors in.
View this post on Instagram
View this post on Instagram
The main feature of the café is its floor-to-ceiling panel windows, which lets you appreciate the untouched beauty of the surrounding forest. A hammock also hangs in the corner, just waiting for you to relax in it after dining.
View this post on Instagram
View this post on Instagram
Enjoy meals from their delectable menu while being serenaded by the sounds of nature: the rustling leaves of trees and chirping birds. It's the perfect location if you're looking for respite while enjoying a good meal.
The food
Just when you thought the hidden café couldn't be more picture-perfect, check out their menu that would make you want to take several flat lays and maybe opt for a second serving. Burrow Café serves an all-day breakfast and lunch menu, with fresh ingredients grown in the farm or bought at the nearby Antipolo market.
View this post on Instagram
Their bestsellers include the Pinoy classic breakfast food Tender Beef Tapa (Php 360), which is made with Japanese beef. From the lunch menu, enjoy some crispy Lechon and Gising Gising Rice Bowl (Php 365).
View this post on Instagram
If you don't want to go for the Pinoy classics, Burrow Café also has pasta, burgers, and poke bowls. They're also vegan-friendly, with Tofu and Barley (Php 265) and Mushroom Cauliflower Rice (Php 340) in their lunch menu.
Are they open?
Despite the MGCQ, Burrow Café remains open under temporarily limited store hours. On Wednesdays, Thursdays, and Fridays, they're open from 8 AM to 4 PM while their store hours are from 8 AM to 5 PM on weekends. The café is closed on Mondays and Tuesdays.
Walk-ins are welcome but it is better to make a reservation before your visit for guaranteed seats. Walk-in take-outs aren't available at the moment.
How to get there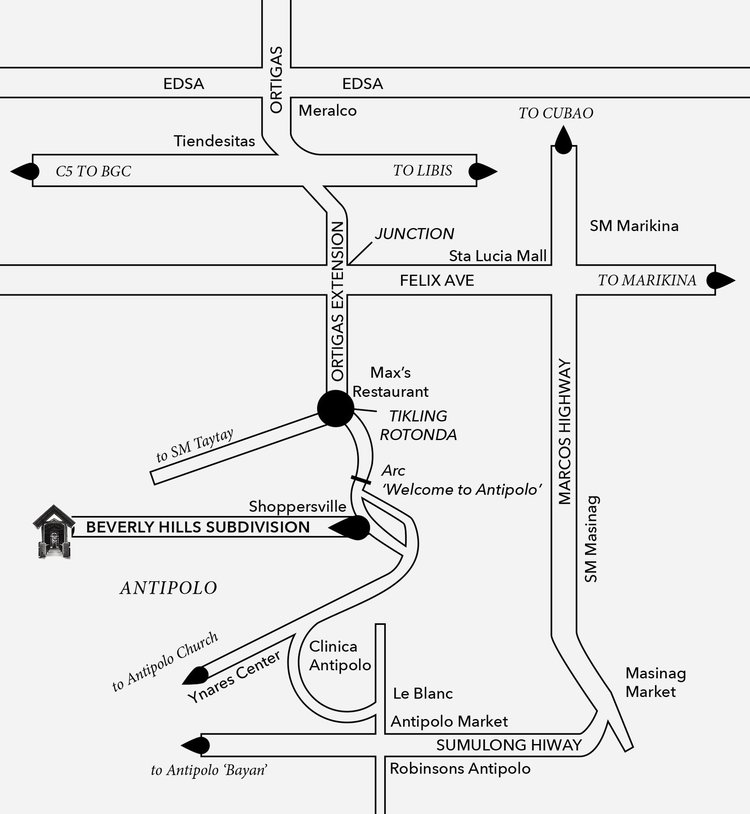 Burrow Café is located at 113 Beverly Hills Avenue, Beverly Hills Subdivision, Antipolo, Rizal. If you're driving, you can easily enter the café's name on Waze. The café is at the end of the subdivision's road. Look for a "BEEHOUSE" sign on the bamboo fencing to your left.
For more information on their full menu and updates, visit Burrow Café's official website and follow them on Instagram.   
More spots to visit in Rizal: 
This Art Gallery and Café in Rizal Has a Roofdeck with a 360-Degree View of the Metro
10 Relaxing Airbnb Getaways in Rizal for When You Need to Recharge in Nature
Angono, Rizal: 5 Places Where You Can Enjoy Food and Art