This Serene Lake in Zambales Will Make You Feel Like You Escaped to New Zealand
Google: how to be a cow in New Zealand
by Ina Louise Manto | June 14, 2022
In light of the current situation in the country, you're not alone in wishing to escape from it all: just become a cow in New Zealand or a kangaroo in Australia (because same). While it's not that easy to pack your whole life in a suitcase and start a new life abroad, you can have a semblance of a New Zealand or some peace and quiet at least, at this serene lake in Zambales:
Mapanuepe Lake
You don't have to fly to New Zealand to get a slice of peace and quiet or simply have something mesmerizing to stare at and forget the harsh future we're about to face. Tucked in the municipality of Marcelino, Zambales, which is a four-hour drive from Manila, is a picturesque lake that looks straight out of a postcard.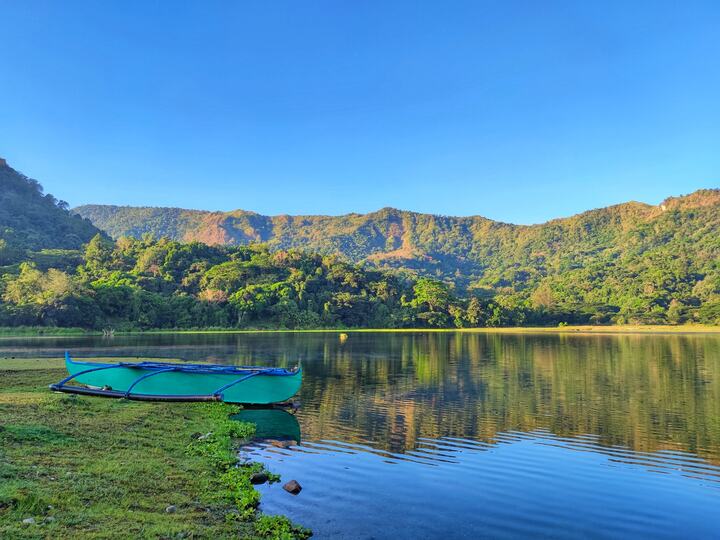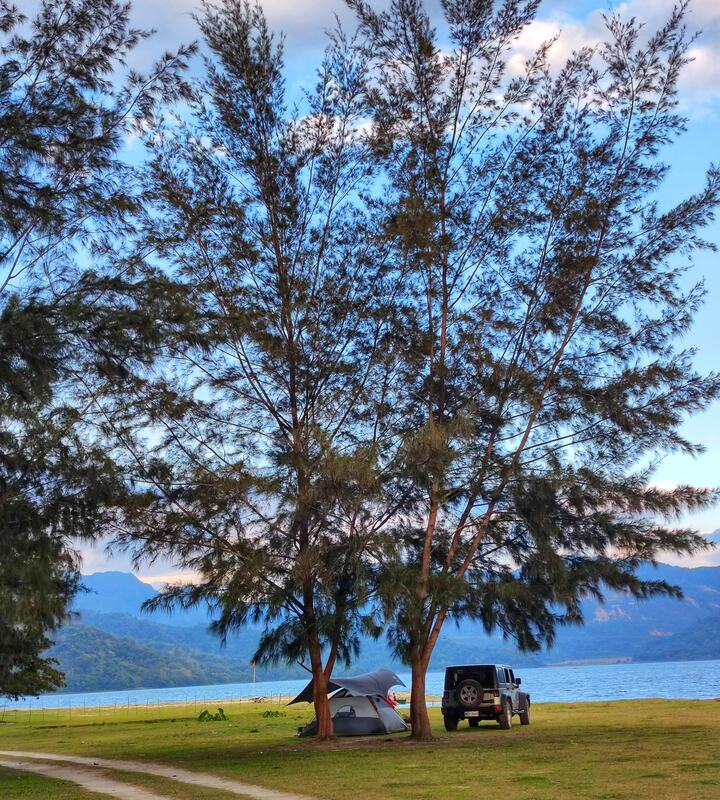 Mapanuepe Lake is one of the aftermaths of the cataclysmic eruption of Mt. Pinatubo in 1991, and long hours spent on the road (including a 4×4 ride in lahar or a boat ride) will be more than worth it once you arrive at the site. Its grounds are completely untouched and there's no wonder why the picture-perfect scene has been gaining attention recently.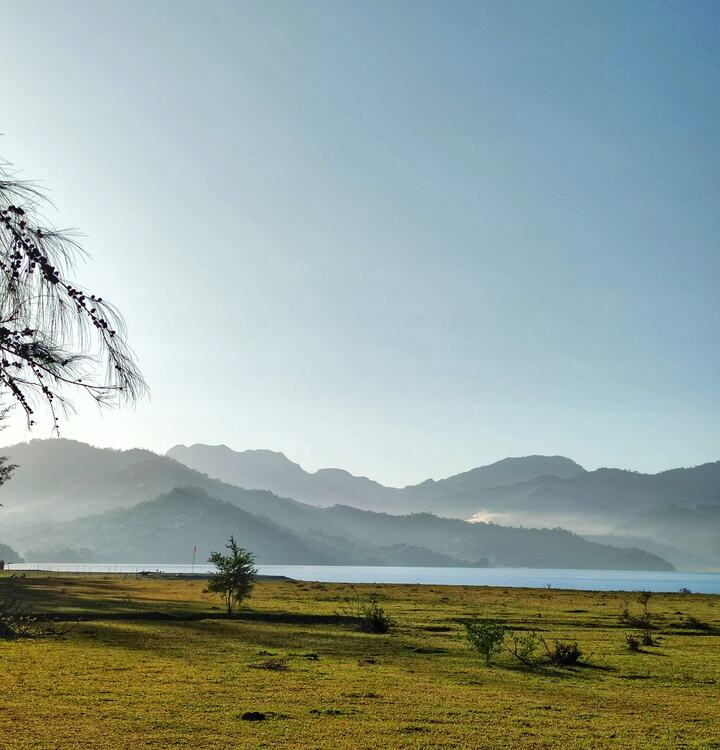 One sweeping look around its grounds will instantly give you the calmness and silence you're yearning for. According to previous visitors, there's no signal here at all – it's the perfect venue for a much-needed digital detox or break from the endless doomscrolling.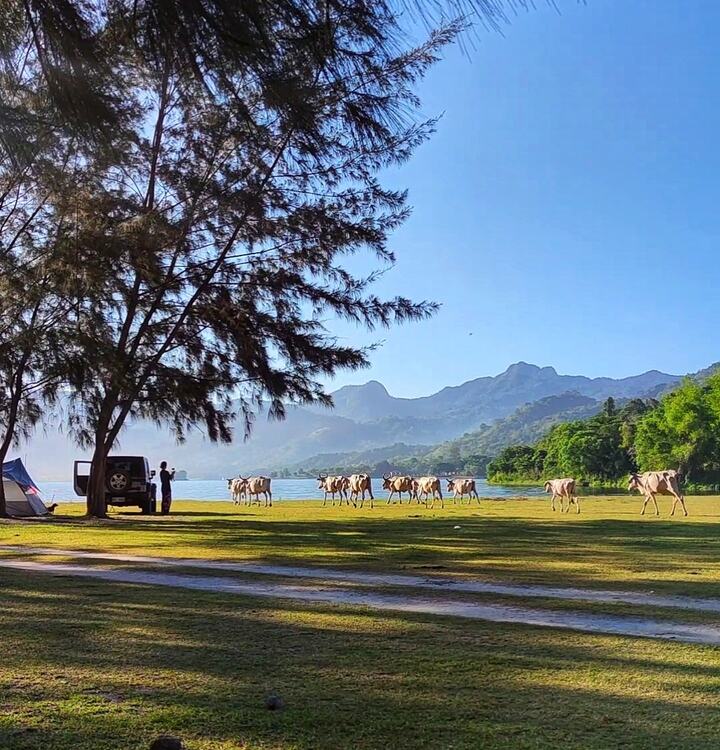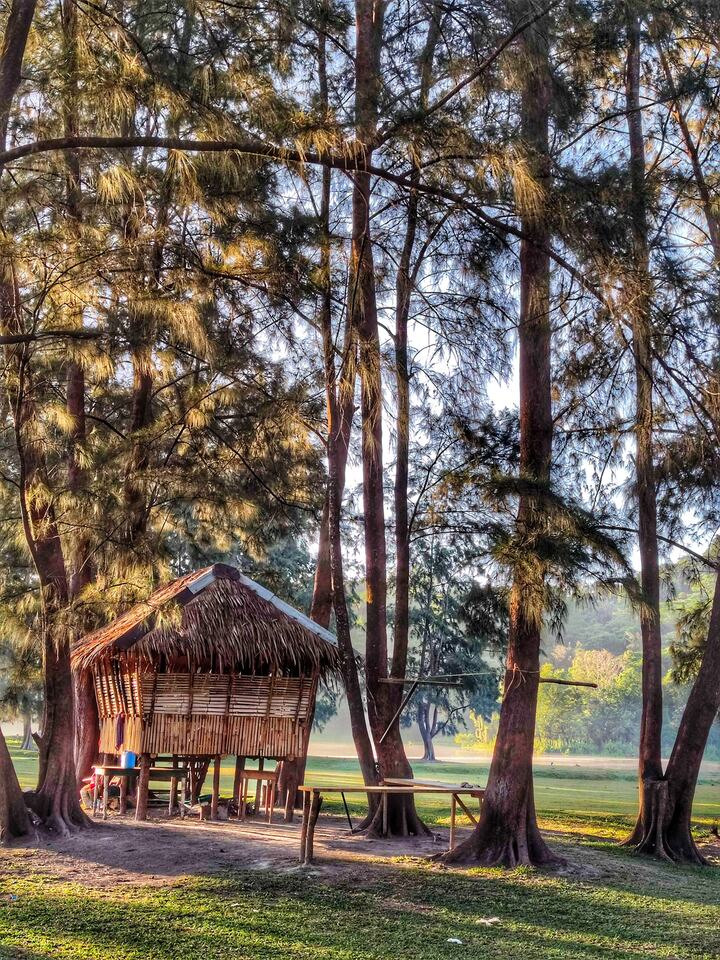 What to do here
Nature is yours to explore at Mapanuepe Lake. Pitch a tent, enjoy a picnic, or bring a folding chair and simply stare at the glossy waters of the lake – you don't have to think about anything else at all.
View this post on Instagram
View this post on Instagram
Expect a postcard-like view of nature: grazing animals, grass, tall pine trees, and a view of Mt. Pinatubo.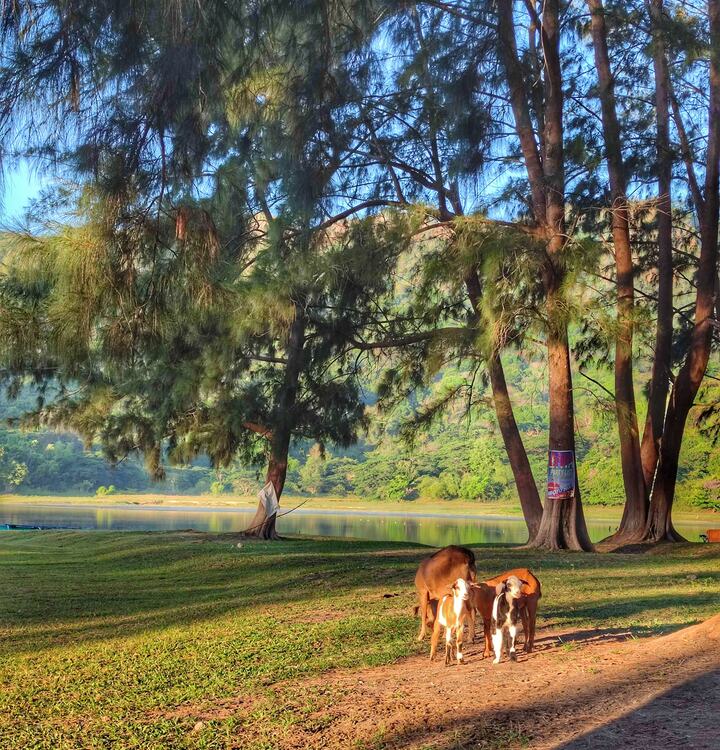 View this post on Instagram
The campsite is completely secluded, so don't forget to bring essentials and food. Be a responsible traveler and leave no trace!
10 Best Glamping Sites Near Metro Manila for Your Next Getaway in Nature
10 Best Glamping Sites Near Metro Manila for Your Next Getaway in Nature
Ina Louise Manto | Oct 08, 2021
Follow us on Facebook, Instagram, and Twitter for more travel inspo!