Mermaiding 101: Here's Where You Can Learn
Be a real-life Dyesebel!
by Shen Mascariñas | April 12, 2016
Surfing, wakeboarding and the like have had their turn in the spotlight. But there's a different kind of water adventure that goes beyond fun and thrill—mermaiding.
It makes childhood (or present) dreams of becoming a mermaid a reality. Yes, pretending to be Ariel the Little Mermaid (or Dyesebel) isn't just for actresses anymore. Mermaiding is an actual water sport.
Thanks to mermaid schools, you can actually learn how to swim like a pro while wearing a beautiful mermaid tail. Take notes, potential mermaids and mermen. Here are two local mermaid schools that can be the highlight of your summer.
Philippine Mermaid Swimming Academy
The term mermaiding was coined by the first mermaid school in the country—Philippine Mermaid Swimming Academy (PMSA). They define it as "an artistic expression and a fun whimsical way to keep fit." Try one of their classes, and you'll find that the definition definitely rings true. From the gorgeous mermaid tail to the core-strengthening workout, mermaiding provides a water experience that's one for the books.
PMSA offers the following: Introduction to Mermaid Swimming (group or private session, 90 minutes), Scuba Mermaid (4 hours) and Mermaid Photo Op (30 minutes). For mermaid swimming, you can have it in a pool or a beach. It starts with briefing about safety and tail care. That's followed by warm up stretching and a mini photoshoot. Then the main event comes—lessons on basic mermaid swimming through strokes, tricks and drills.
For those with a diving license, PMSA's Scuba Mermaid program is a must-try. This includes basic mermaid swimming lessons, two dives, scuba gear, boat and supervision by a dive instructor. Lastly, you can also opt for their 30-minute mermaid photoshoot. A mermaid instructor will be guiding your poses, making sure you get the best shots as Ariel-slash-Dyesebel.
Catch PMSA's extraordinary classes in Boracay, Cebu, Manila and Batangas. Check this out for location and price details. Follow their Facebook Page for updates as well.
The Mermaid Institute
Be a legit, certified mermaid through The Mermaid Institute's 5-session program. Each session is 60-minutes long featuring the following: Dolphin kicks, buoyancy control, breath-holding techniques, back floats, spins, somersaults and marine conservation. After five sessions, you'll be a certified mermaid! Woot woot!
If you're not ready for the mermaid commitment, go for their 1-session introduction course. That's 30 minutes of mermaiding basics. For children, their 1-session Mermaid Play is the way to go. All programs include an underwater photoshoot, too. So you can show all your friends you've finally become a mermaid.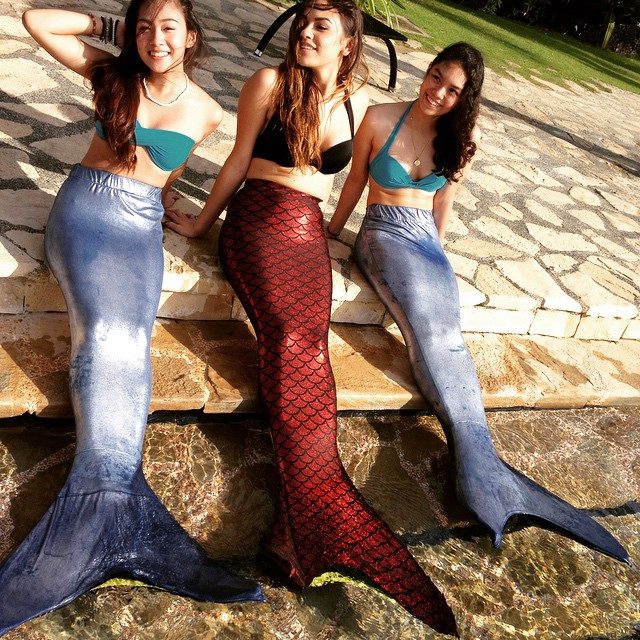 If after a few sessions you realize that mermaiding is your new passion—sign up for the Instructor Training Course. You'll be an accredited Mermaid Institute instructor, and you can have your very own satellite campus. Imagine that: More than self-fulfillment, you can actually make other people's mermaid-dreams come true.
Seal the deal! Visit the Mermaid Institute's website and Facebook page for price and location details. Their soonest mermaiding event is on April 30 at Anilao, Batangas.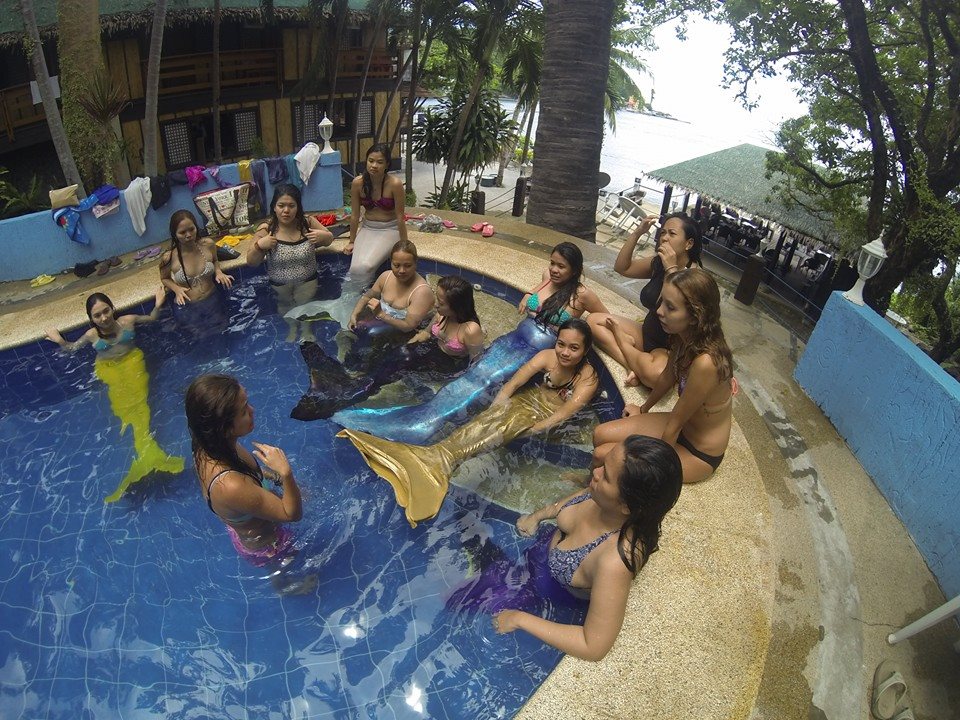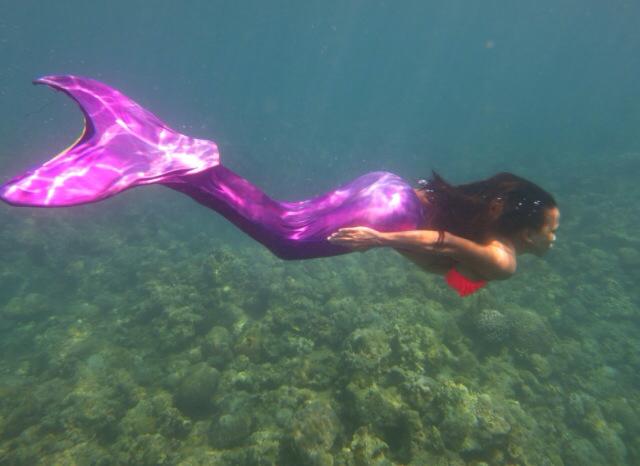 Stoked for mermaiding?! Share your thoughts below! And if you've tried it already, sound off with your favorite experiences.
Get more summer tips from these articles:
Flyboarding 101: Here's What You Should Know
8 Essential Hacks for Serious Surf Noobs
Dive Right in: Practical Hacks for the Scuba Noob