Make Your Barkada Reunion Plans Into Reality at This Stylish House in Lobo
No more drawing plans with friends!
by Ina Louise Manto | August 02, 2021
After more than a year of virtual parties and Netflix dates, it's normal to miss hanging out with the barkada. When lockdown restrictions ease up again, why not make your beach getaway plans a reality? Tucked in the coastal town of Lobo in Batangas, this private beach house is the perfect venue for your much-needed reunion with friends.
The Beach at Lobo
Endless summer days filled with laughter and good memories – that's the kind of ambiance The Beach Lobo exudes. Lobo may not be one of the first things you'll have in mind when thinking of a beach trip in Batangas, but this resort would make you want to book it for your next getaway.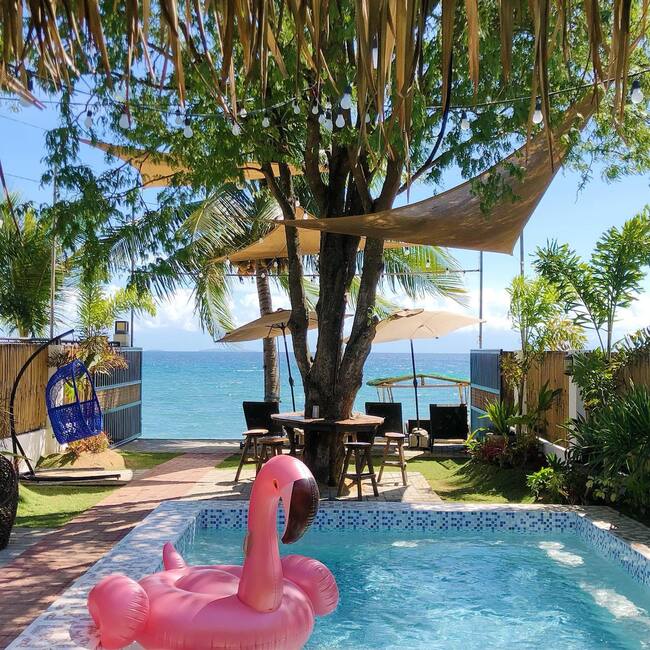 The Beach is a seafront exclusive stay with three nipa huts with air-conditioned rooms that can accommodate up to three guests. They also have a fan-ventilated lounge with a television, free WiFi, and three bathrooms. Up to 25 guests can be accommodated at the resort.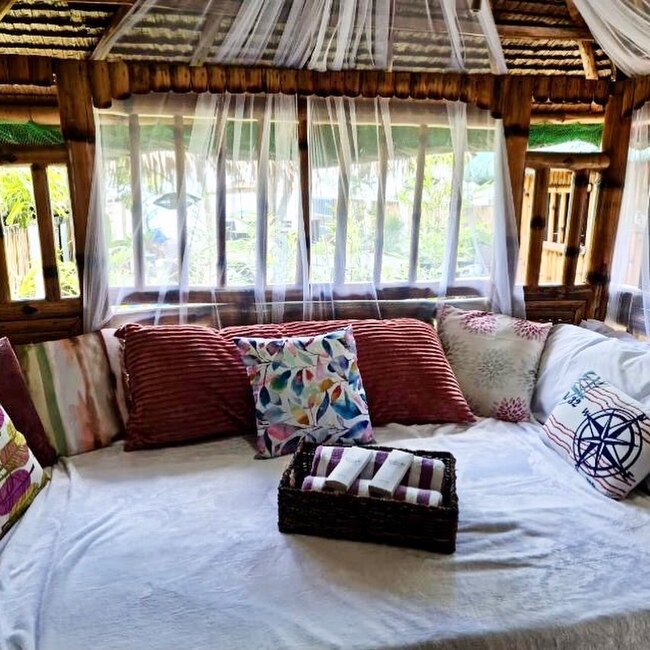 The amenities at The Beach are bound to give you and your barkada a great time. There's a jacuzzi by the beach, perfect for taking fun photos for the gram or lounging at night when it gets too dark to swim in the sea. You may also request a floating platter, similar to the ones served in Bali resorts!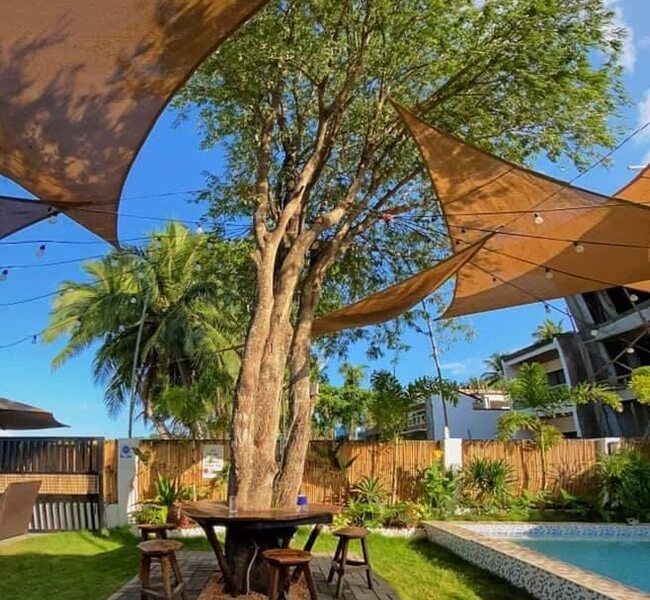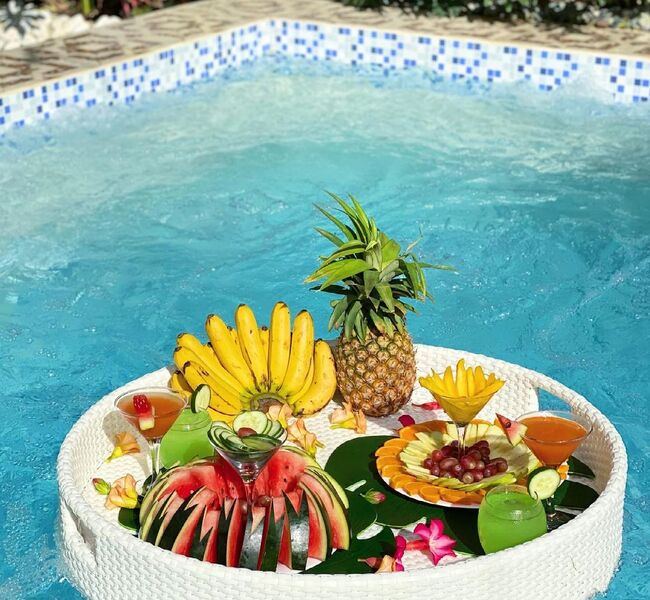 Guests can enjoy alfresco dining under a tree or get the much-needed tan at the sunbeds by the sea. The resort's front yard has multiple spots that make the perfect backdrop for IG-worthy snaps.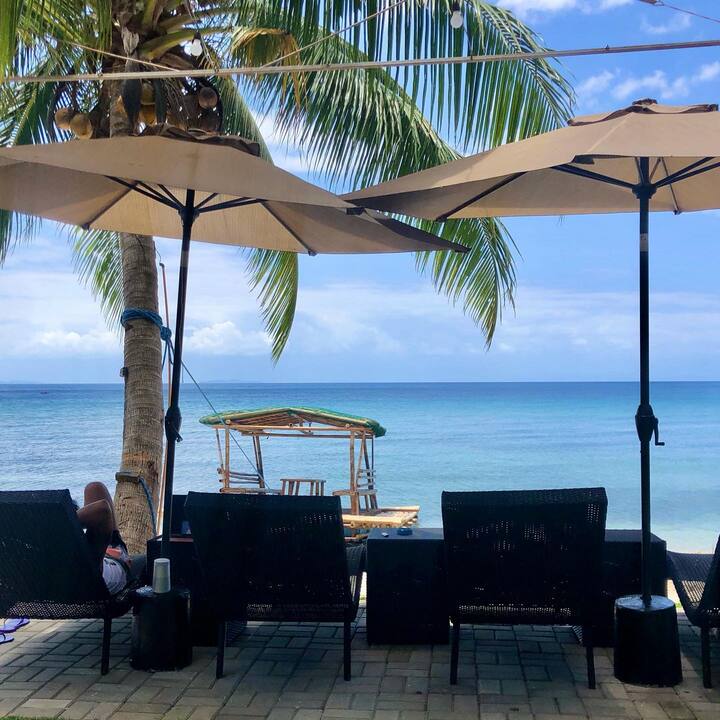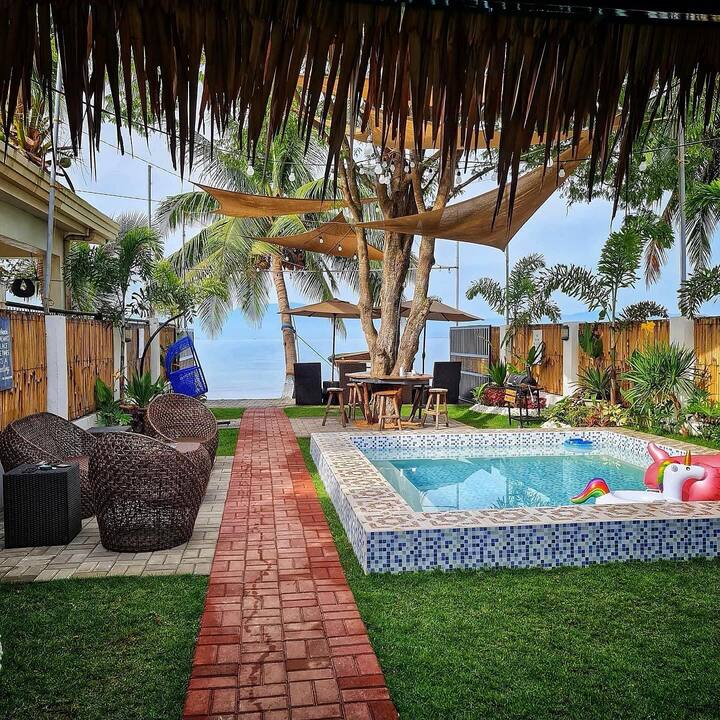 Activities and rates
A fun-filled reunion isn't complete without activities with the barkada. The Beach has a raft with a hammock by the shore, floaties for picture-taking, and board games. Equipment for water activities is also available for rent, including kayak, paddleboard, fishing rods, floating trays, and snorkeling gear.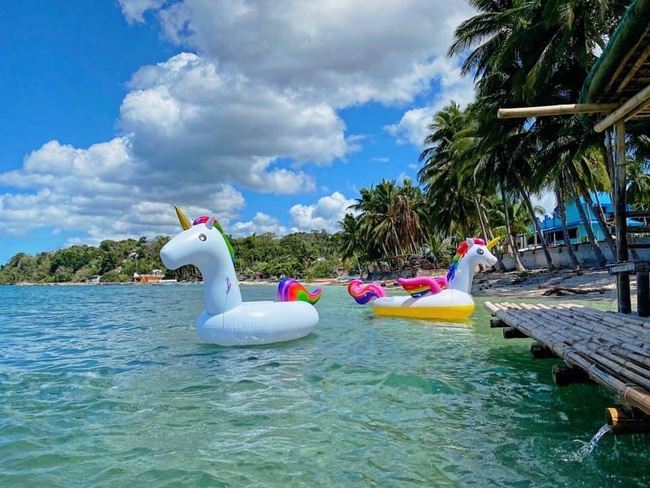 Rates at The Beach depend on the number of guests: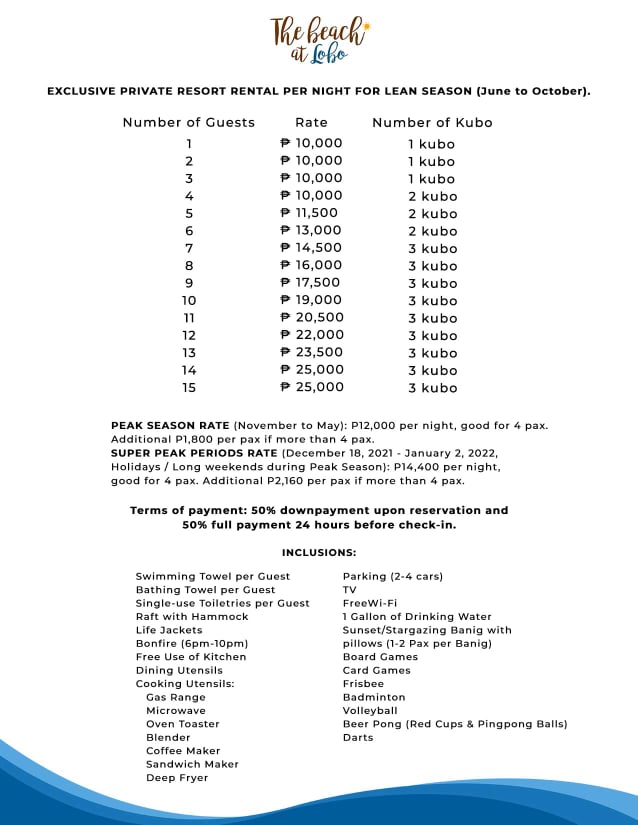 For inquiries and more information, visit The Beach Lobo's official Facebook page.
MORE: Escape Near the Metro: Batangas Airbnbs That Have Private Pools