Reconnect with Nature at This Modern Ifugao Hut in La Trinidad, Benguet
You can even pick fresh produce for your meals!
by Ina Louise Manto | September 01, 2022
When visiting Baguio, tourists also include neighboring towns like La Trinidad. Benguet's capital is a couple of minutes away from Baguio and if you truly seek a getaway in nature but don't want to stay in the usual hotel or condo-like Airbnbs, this modern Ifugao hut will give you a unique retreat:
Modern Ifugao Hut in Bali Beata Huts
If you're down for a little exercise during your stay, get ready for some action as this hut sits on the highest level of the property, but the view you'll get will be breathtaking. Each morning, you'll get to wake up to a sweeping view of the mountains and lush greenery. At night, you'll also get a glimpse of sparkling city lights from a distance.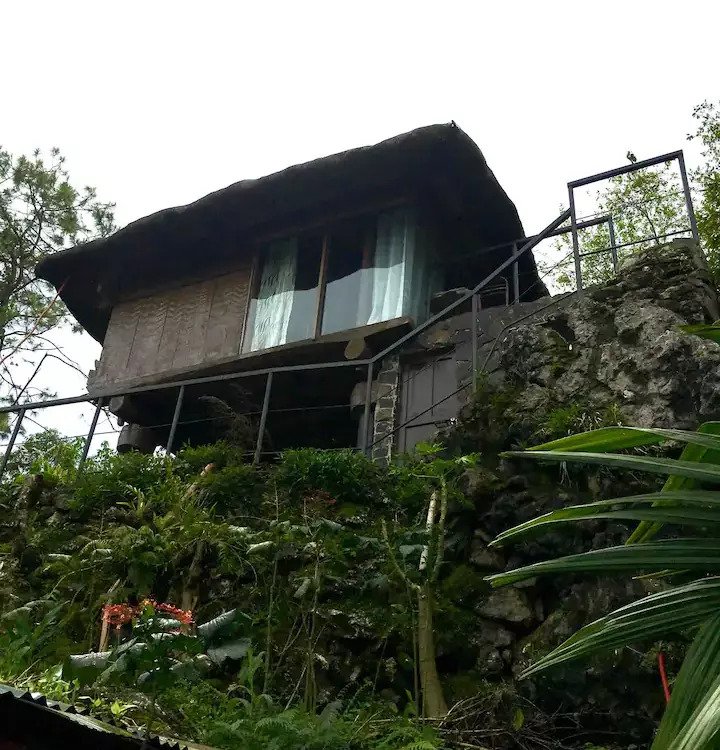 The modern hut is one of the three accommodations found at Bali Beata Huts and can accommodate up to six guests. For bigger groups, the remaining stays are up for grabs. Once you reach the top of the property, you'll be greeted by a quaint hut but given a modern twist with huge glass doors and windows.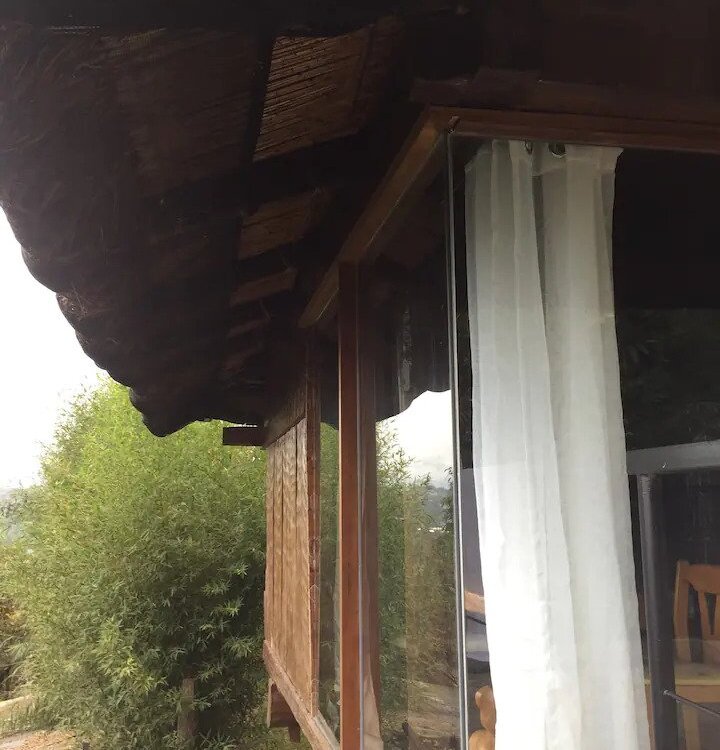 You'll be staying at the upper level, which is a bedroom with two double beds, two single beds, and a sofa bed.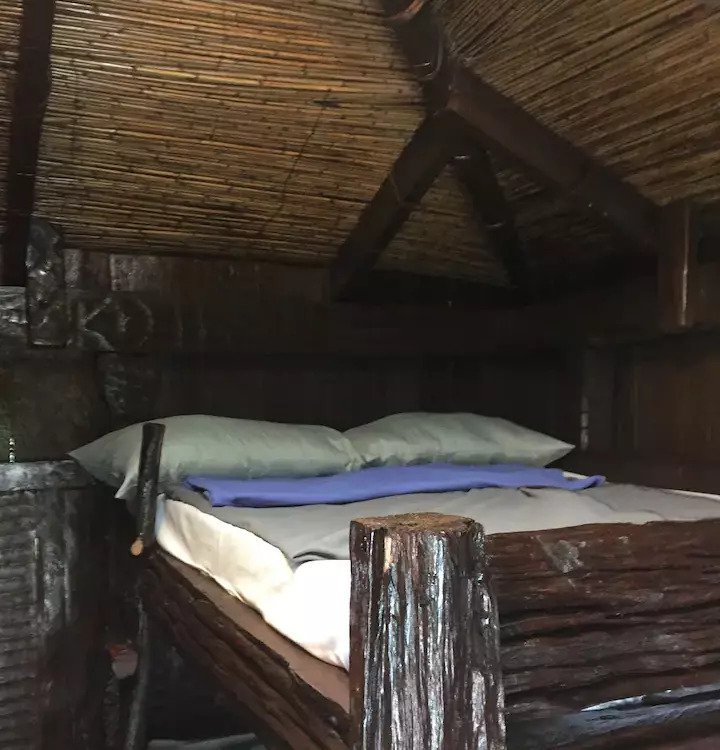 The bedroom also has a lounging nook by the windows – it's the spot for admiring the view, especially at night.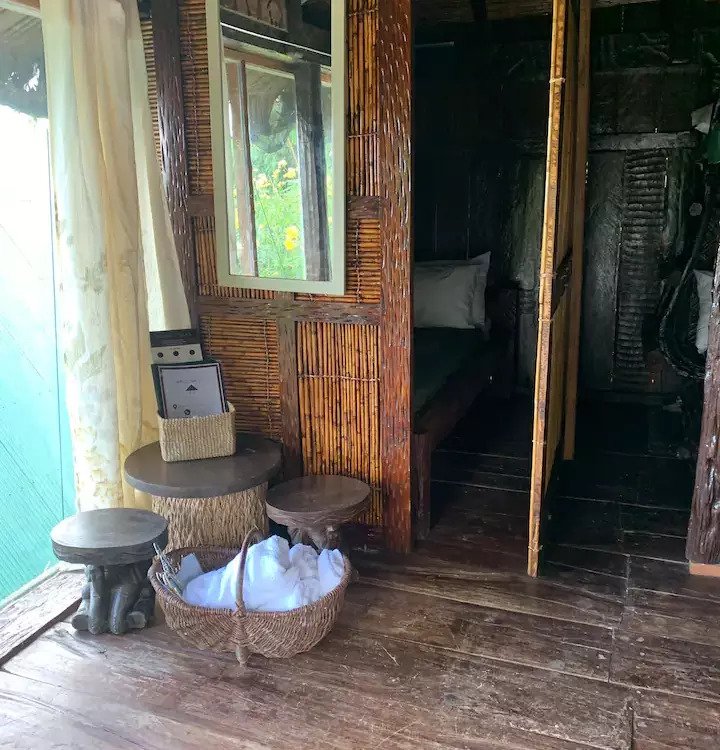 Other amenities
According to previous guests, there are nearby restaurants but if you plan on staying in, you can just bring your ingredients and cook your favorite meals in the outdoor kitchen.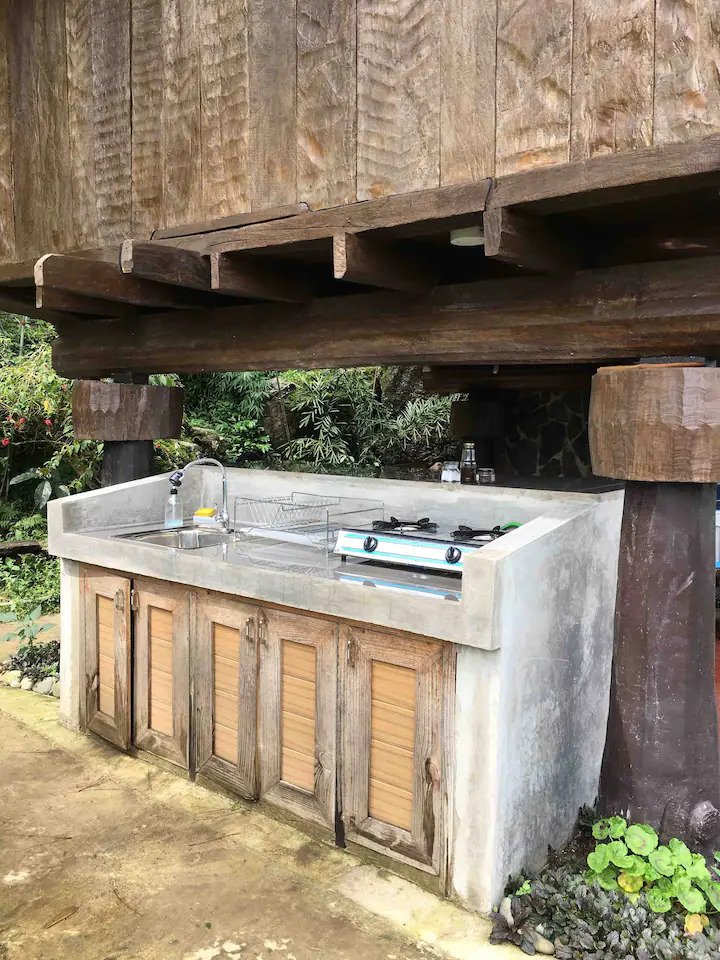 You'll also find a dining area and a private bathroom on the ground level of the house.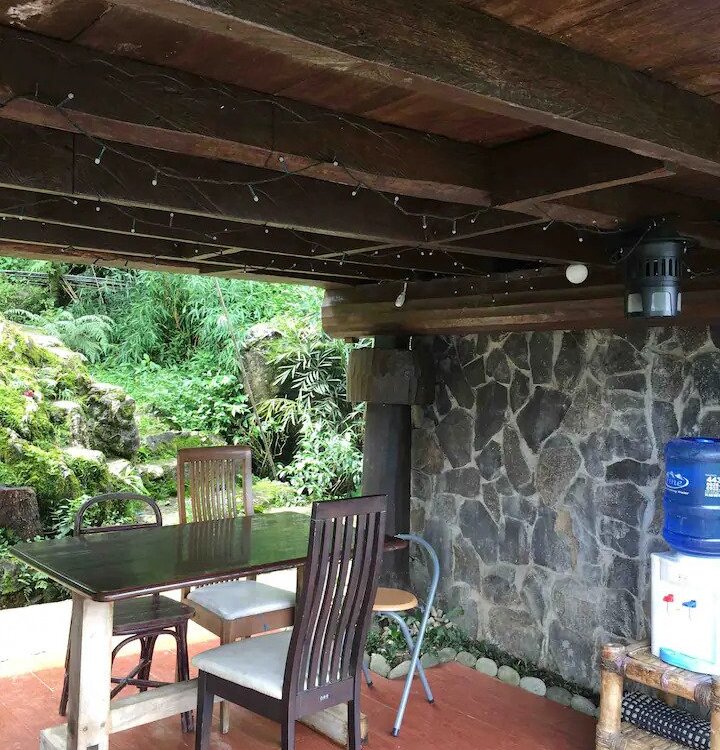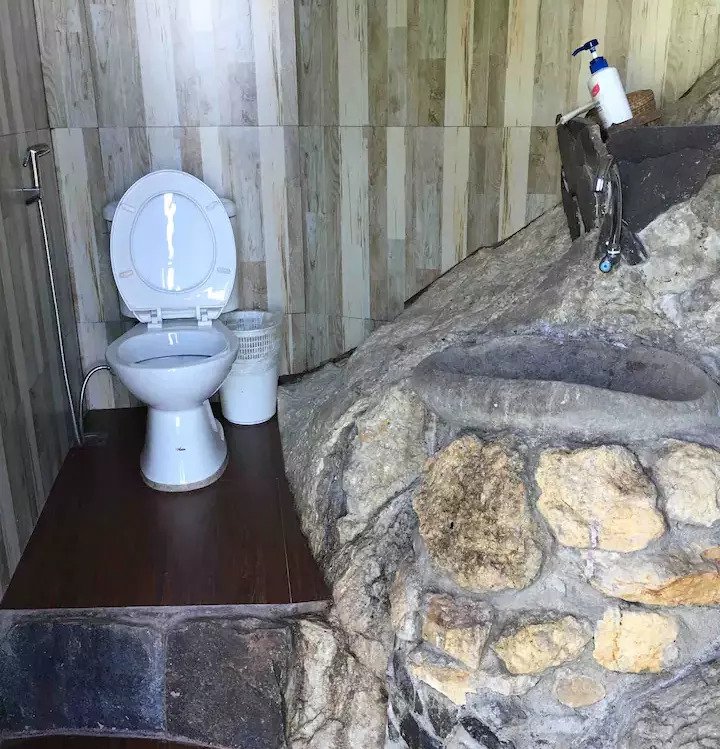 Swimming in chilly weather? Totally possible – the swimming pool in the compound is heated. The area is enclosed by glass walls to allow you to admire the view, especially when swimming at night. Since pool use will be exclusive to your group, there will be an additional payment of P1,000.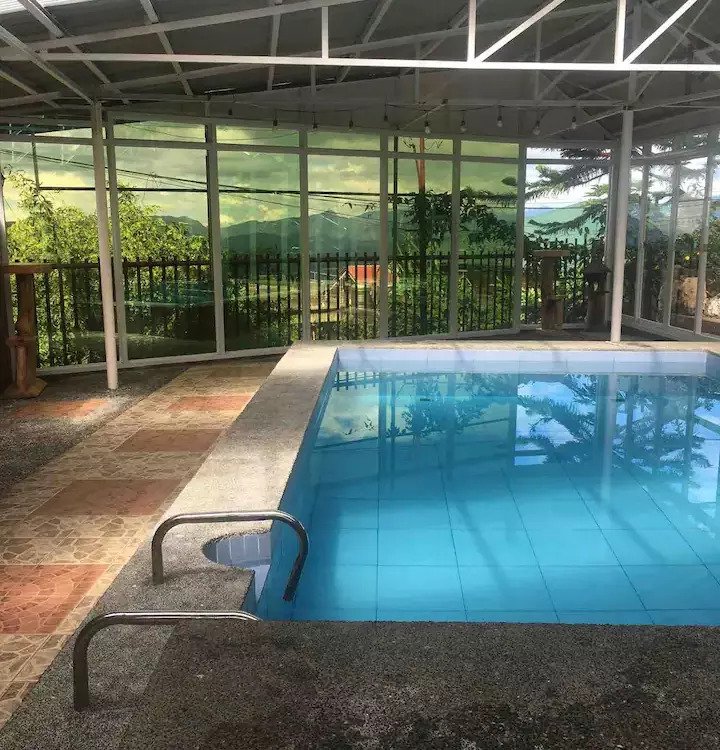 La Trinidad is also known for its produce. Bali Beata Huts has a small vegetable garden where you can pick fresh produce for your meals or as pasalubong for an additional fee.
Rates at this modern hut start at P3,000 per night. Book your stay here.
Wake Up to a View of Rice Terraces and Mountains in this Cozy AirBnb in Banaue
Wake Up to a View of Rice Terraces and Mountains in this Cozy AirBnb in Banaue
Kyzia Maramara | Jul 07, 2022
For booking inquiries and more information, contact the Airbnb host.