Visiting Batanes? Make the Most Out of Your Trip by Staying at this Modern Ivatan House
Ivatan stone houses are designed to withstand the harshest weather.
by Ina Louise Manto | July 20, 2022
In case you missed it, Batanes reopened to tourists in May. Flights to the country's smallest island may be limited and pricey, but it sure is worth saving up for. Idyllic rolling hills and powdery white sand beaches are just what await tourists who wish to truly go off-grid and live in relaxation for a few days. If you're planning to visit Batanes, you might want to get the full experience by staying at this modern Ivatan stone house: 
Modern Ivatan Stone House
Perched on top of a hill in between the towns of Basco and Mahatao, this Ivatan stone house is the perfect venue for a well-deserved stay on the northern island. Due to Batanes' location, Ivatan houses are made to withstand the harshest weather, and it can be seen in the materials it's made of. Its walls are made of lime, coral, and stone, but the house's roof isn't made of the traditional cogon grass.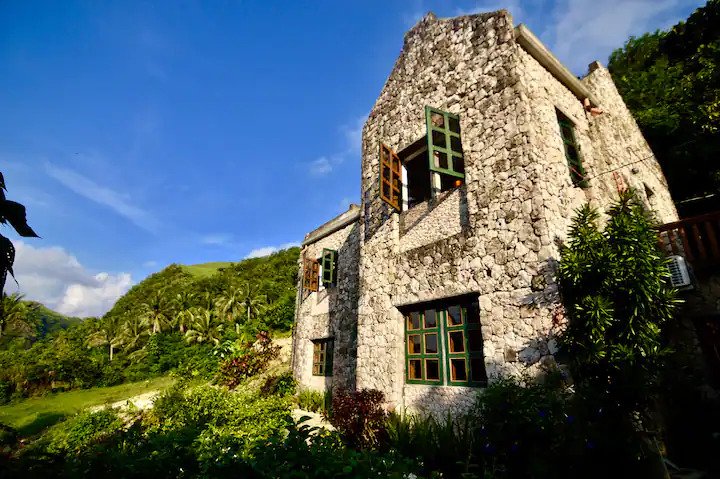 The two-story house was originally the owners' private vacation home for decades and was renovated to host guests who want to explore Batanes. While its exteriors look like the classic Ivatan home, its interiors are modern: crisp white walls with furniture and fixture made of local materials. There are two rooms in the house, both located on the ground floor. The master's bedroom has a king-sized bed, a walk-in closet, and a study area.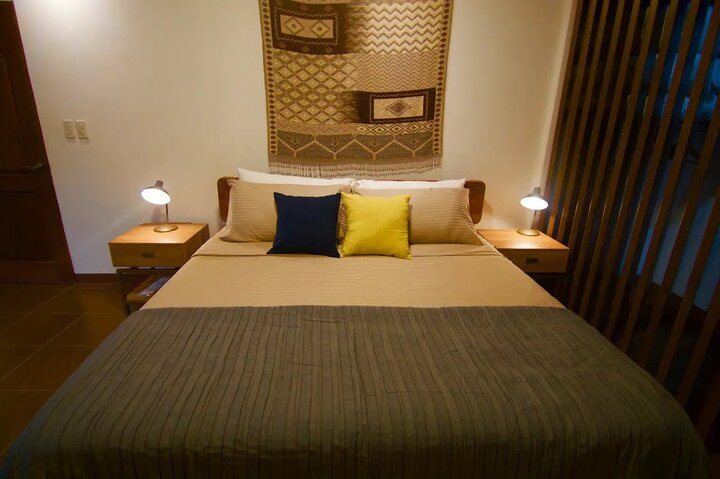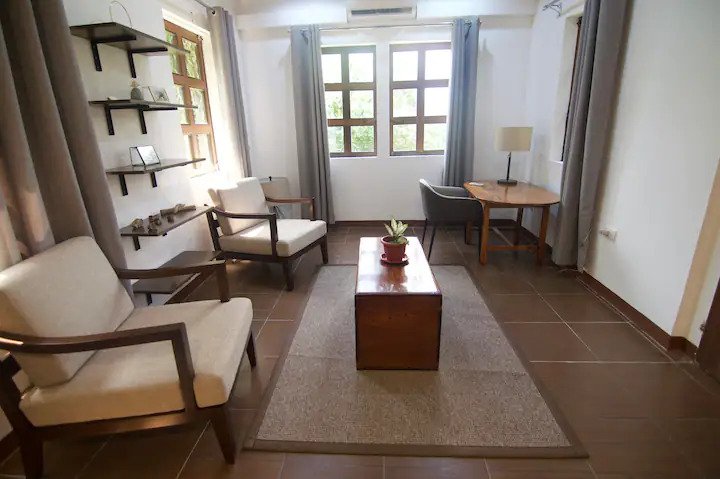 It also has a receiving area as well as a bathtub in the ensuite bathroom. 
The second room has single and double-sized beds, a study area, a walk-in closet, and an ensuite bathroom.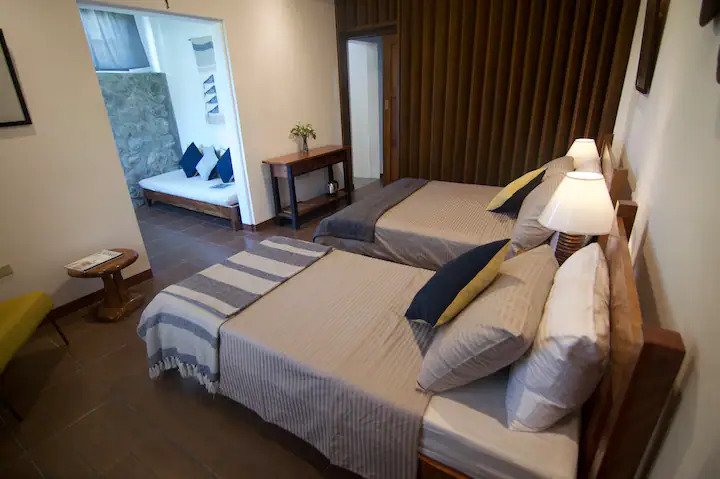 A stylish sala can also be found in between the two rooms.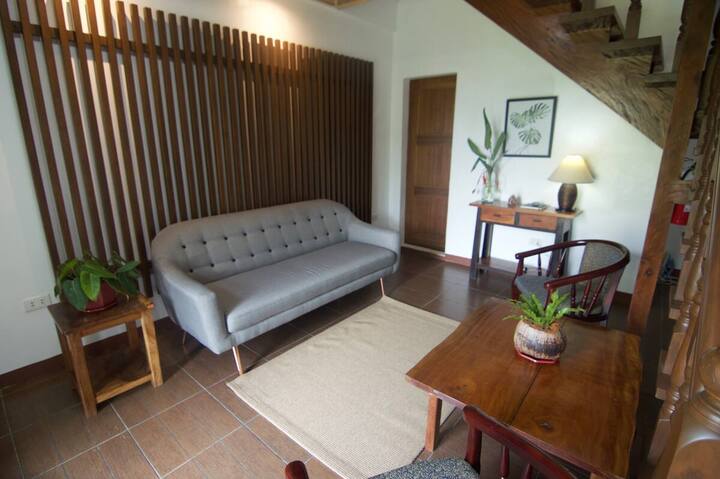 Upper level
The upper level of the house is for its common areas: the fully-equipped kitchen, main living area or sala, and the dining area.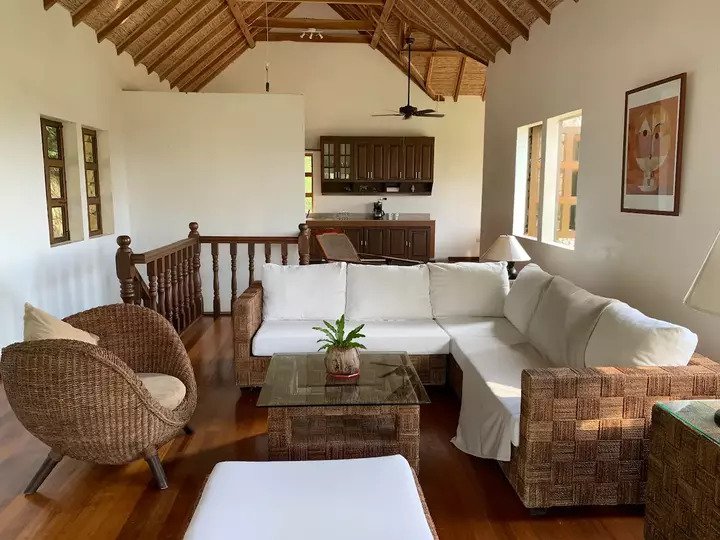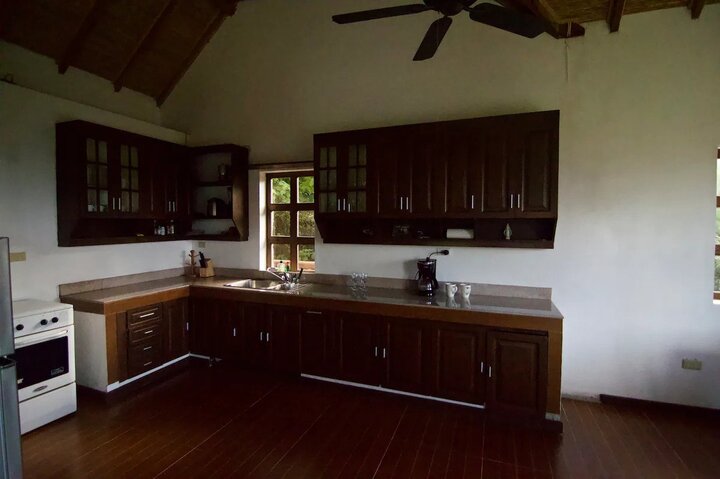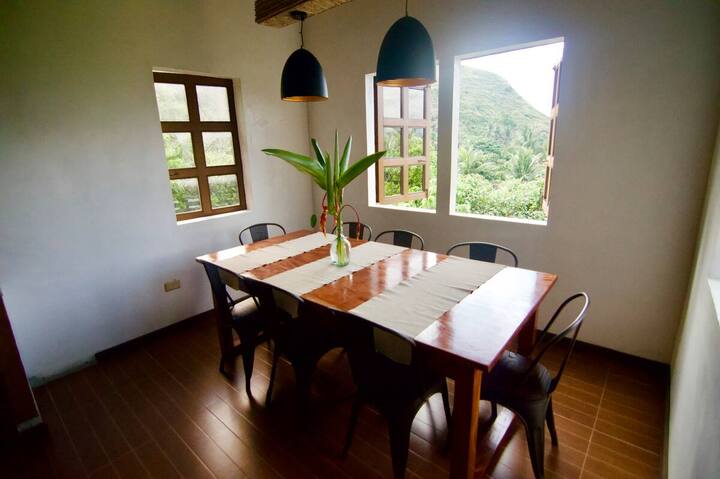 One of the best parts of this house is the ocean view, which you can also enjoy from the common areas. The house also has a terrace on the upper level, perfect for some late-night muni-muni, stargazing, and meditation. It also makes the best spot for catching sunrises!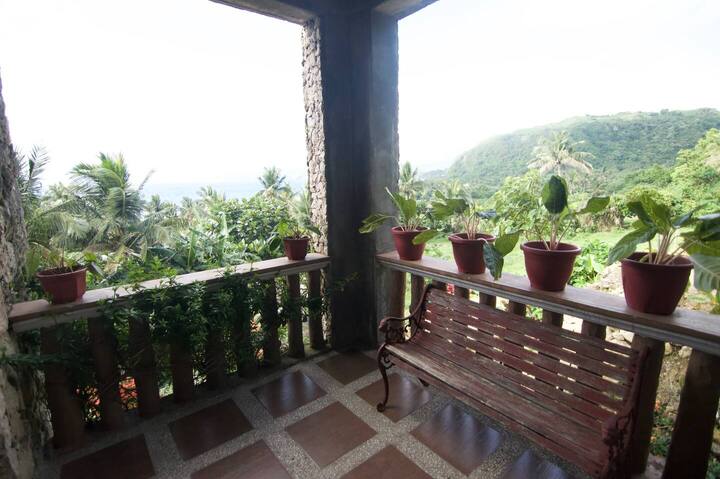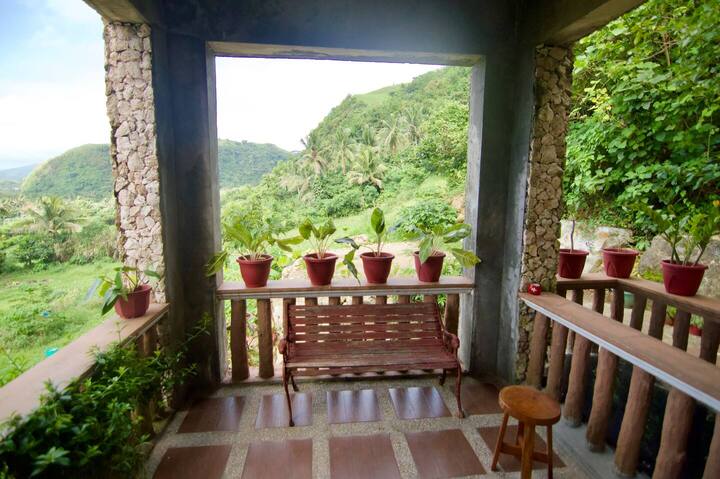 Getting around
According to the owner, getting around and visiting nearby towns wouldn't be a problem. The house is on higher ground but it's just by the highway, where jeepneys and tricycles regularly pass. Mountain bikes may also be rented for an additional fee. 
Updated guidelines
Rates at this modern Ivatan stone house start at P10,500 per night. Book your stay here. 
Guide to Batanes: Where To Go, Where To Stay, And More

Guide to Batanes: Where To Go, Where To Stay, And More
Joshua Berida | May 01, 2019
For booking inquiries and more information on travel requirements, contact the Airbnb host or visit the Provincial Government of Batanes on Facebook.