Hip Restaurants to Visit in Naga City
The most interesting food finds in the heart of Bicol.
by Kara Santos | April 26, 2017
[row] [whole buffer=0] [hide_this_text type="subheading"]Hip Places to Eat in Naga City[/hide_this_text]
Woodstone Kitchen and Bar
Basilica Road, Magsaysay Avenue, Naga City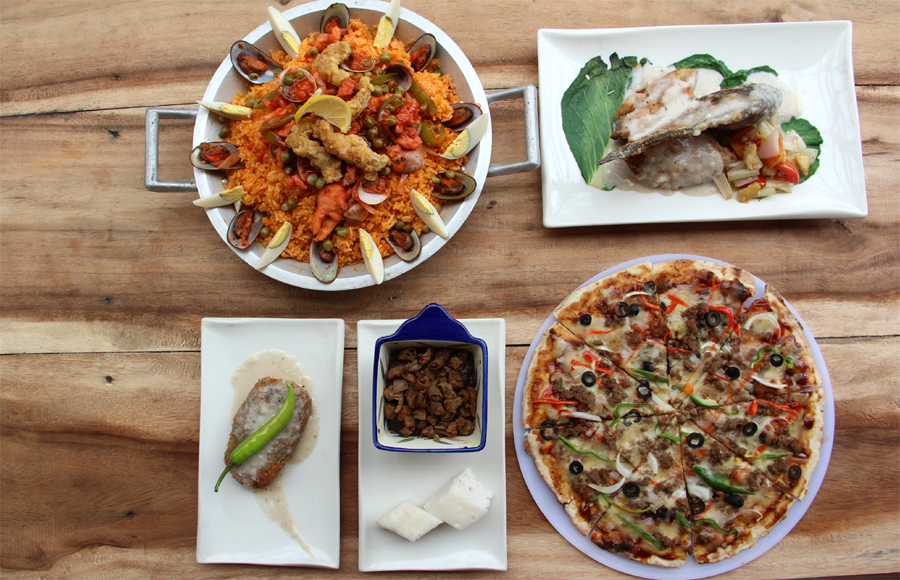 Woodstone Kitchen and Bar is an Asian-inspire resto that specializes in Bicolano and Pinoy classic dishes with a twist. Must-tries include Lechon Laing, Crispy Tilapia Sinanglay, Crispy Pinangat, Crispy Dinuguan and Bicol Express with pineapple. They also serve Bicol Express Pizza (topped with chili and laing) and an interesting Chili Choco Coffee Beer Cocktail. The well-designed interiors and the relaxing al fresco area make this a good choice for dates, families or the barkada!
White Bean Cafe
G/F Naga Land Hotel Elias Angeles St. Naga City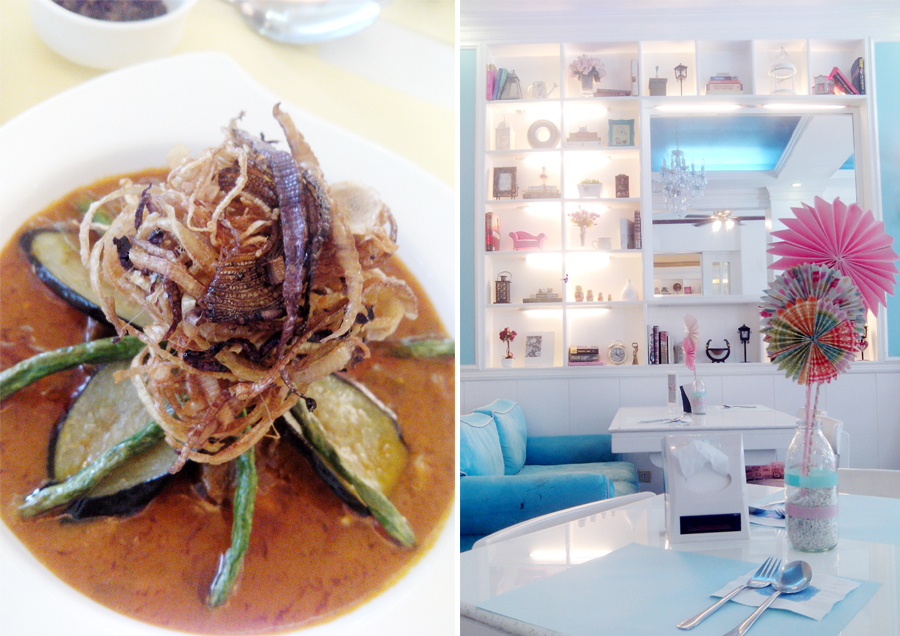 With its airy walls decorated in pastel hues and good selection of food, White Bean Cafe offers a pretty space for brunch with friends. White Bean Cafe serves continental breakfast, classic Filipino breakfast, and specialty beverages. Innovative dishes on their menu include Laing Quesadilla, Stuffed Sili in Garlic Mayo Dip, Pinangat Rolls and Bicol Express Linguine, to name a few.
Flavours Gastronomica
CBD II, Barangay Triangulo, Naga City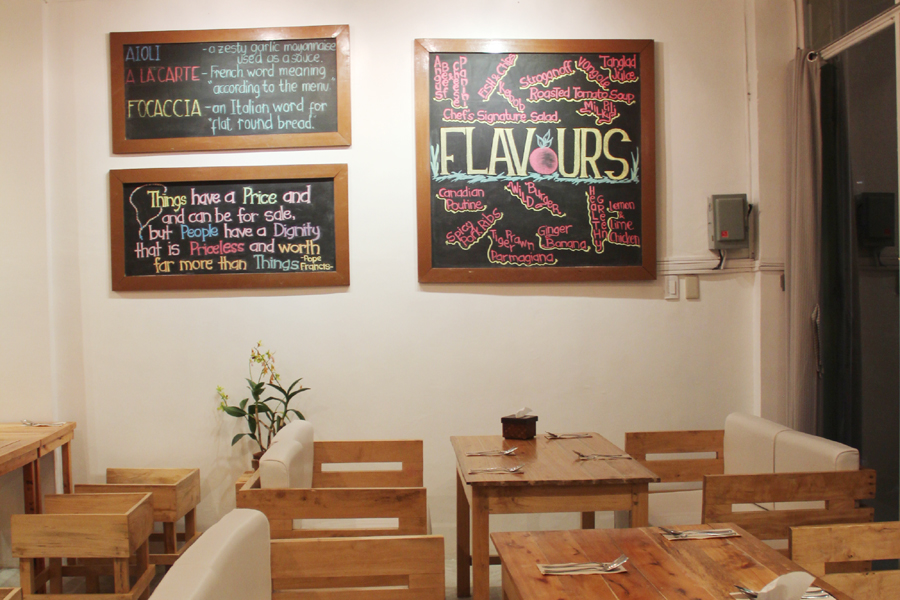 Flavours is another homegrown restaurant serving traditional American as well as Asian Fusion dishes infused with herbs and spices. They aim to serve flavorful healthy food in a casual dining set-up. Must-tries include the Baked Salmon with Crusted Pesto, Chicken and Laing Panini and Milky Pili Shake. The homey country-style cafe is located relatively near the Naga City Bus station, so this can be your last stop before heading back to Manila.
Kitchen Everywhere
Caceres St, Mayon Avenue, Naga City
Kinalas is Naga City's signature noodle dish, with broth made from strips of meat from cow or pork head that is boiled until tender. The soup is usually topped with a serving of gravy and kalamansi on the side. It's a local favorite especially during the rainy season, typically served in humble carinderia and hole-in-the wall joints.
Kitchen Everywhere elevates the dining experience with their friendly interiors and refined food presentation, making them the finest kinalasan in Naga City. Be sure to check them out on your next visit.
For a more complete list of where to eat in Naga City, check out this guide. What's your go-to restaurant in Naga City? Sound off below.
[/whole] [/row]