Stuck in Paradise: Newlyweds Become the Only Guests at 5-Star Maldives Resort Due to Coronavirus Travel Restrictions
Fancy staying in the Maldives for 2 weeks?
by Kyzia Maramara | April 08, 2020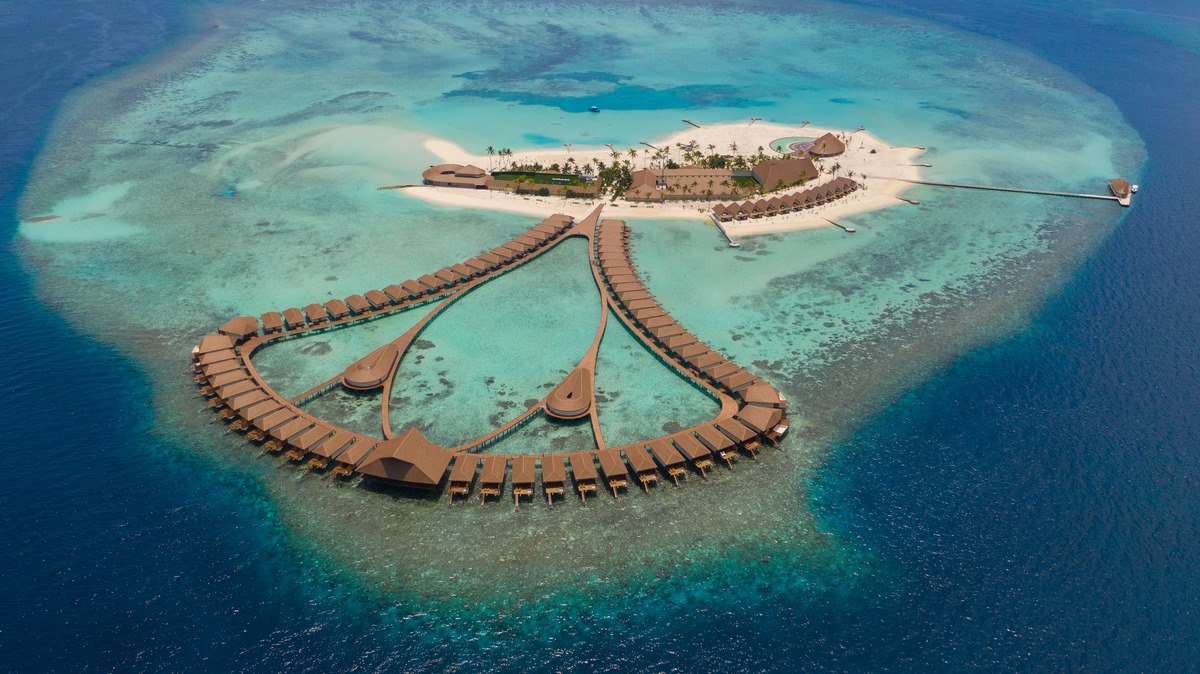 The Cinnamon Velifushi Maldives is a five-star resort on Aarah Island where the De Freitas spent their honeymoon.
"Everyone says they want to be stuck on a tropical island until you're actually stuck." These are wise words from Olivia De Freitas (27), who, along with her husband, Raul De Freitas (28) got stuck in the beautiful island of the Maldives due to coronavirus travel restrictions. "It only sounds good because you know you can leave," she continues.
The newlywed couple who are both South Africans came to the Maldives on March 22 expecting to be spending 6 days in paradise for their honeymoon. Their concerns on the coronavirus travel restrictions were soothed by their travel agent who told them that traveling is still safe and no matter what happens, South Africans will be allowed to fly back home.
Mr. and Mrs. De Freitas was the last couple to leave Cinnamon Velifushi Maldives resort
However, four days into the trip, they received a notice saying South Africa's airports will all be closing by midnight the next day. Even if they left at that moment, their trip would take 5 hours to Doha, Qatar, a 3-hour layover, and another 9 hours to Johannesburg. At the same time, Maldives imposed its own lockdown restricting foreign travelers. The couple then opted to stay at their resort, the Cinnamon Velifushi Maldives.
READ ALSO: Spring Breakers in Florida Ignore Social Distancing, Now Some of them are Positive for COVID-19
Olivia and Raul had the resort all to themselves, all the American guests had gone home in a scramble days before. They got to swim, snorkel, play table tennis, sleep, and eat candlelit dinners while being serenaded by the staff who can't leave until 2 weeks after the last guest leaves the resort. They even joined staff soccer games. It was extra free time that was great but came at a cost.
New York Times has described the predicament as an "eternal honeymoon." It was indeed a honeymoon, alright — complete with the expense, of course. Although the resort was giving the couple a generous discount ($750 a night, roughly Php 38,000), the extended stay is still taking chunks out of their savings.
On April 5, the Embassy of South Africa reached out to the couple and instructed them to pack their bags. They were transported to another 5-star hotel where other South Africans in the Maldives were being gathered. They were also told that the government will subsidize a large portion of their expenses. There's no news yet on when they can fly back home, lockdown in South Africa is expected to lift on April 17.
People on Twitter have expressed their distress over the story particularly over the fact that the resort's staff had to wait on the couple the whole time when they could've been on quarantine already. The staff can only start their 14-day quarantine after the last guest leaves the resort. But don't worry, they're still getting paid.
What would you do if you were in this couple's shoes?