Escape from the Crowd at This Tranquil Secret Haven in Zambales
Bask in the natural magic on the long stretch of beach resorts here in Barangay Binuclutan
by Jon Christoffer Obice | July 12, 2021
Unwinding on the beach, staying in a charming villa, or enjoying a weekend BBQ party with our loved ones – ah, the dream. All of that is possible at this beachfront resort in Zambales.
Nova Scotia Resort can make your beach dreams come to life. Situated in the small town of Binuclutan, the resort offers a wonderful stay for all kinds of travelers. Private and peaceful, it's the ideal destination for small groups of friends and families looking to relax by the beach.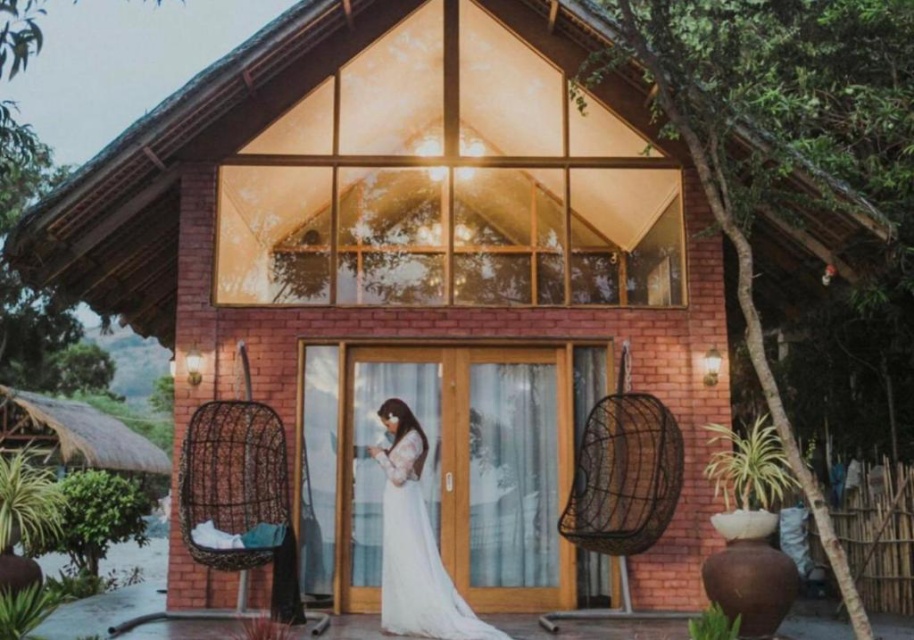 Nova Scotia Resort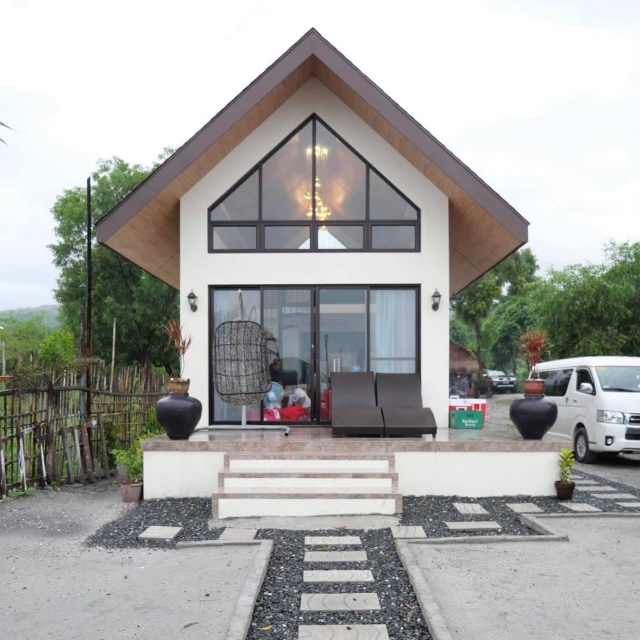 Located in Botolan, Zambales, Nova Scotia Resort boasts a well-decorated garden, a beachfront overlooking the Western Pacific Ocean, and modern, rustic villas. Certainly one for the books, this rare gem provides endless opportunities for relaxation and romance.
Maximum comfort is guaranteed inside each villa. The resort consists of two villas ready for guests, with every space featuring a minimalist, sophisticated private boudoir.
Cozy and stylish villa accommodations
Each night at Nova Scotia Villa One costs P8,315 for up to 6 guests. It also includes 1 bedroom with 4 beds and 2 bathrooms. Meanwhile, Villa Two is priced at P7,987 per night. The second villa has 1 bedroom with 2 beds and 1 bathroom. It also accommodates up to 6 members.
If your group has more than 6 members, inform the owners so you can negotiate and request for extra mattresses.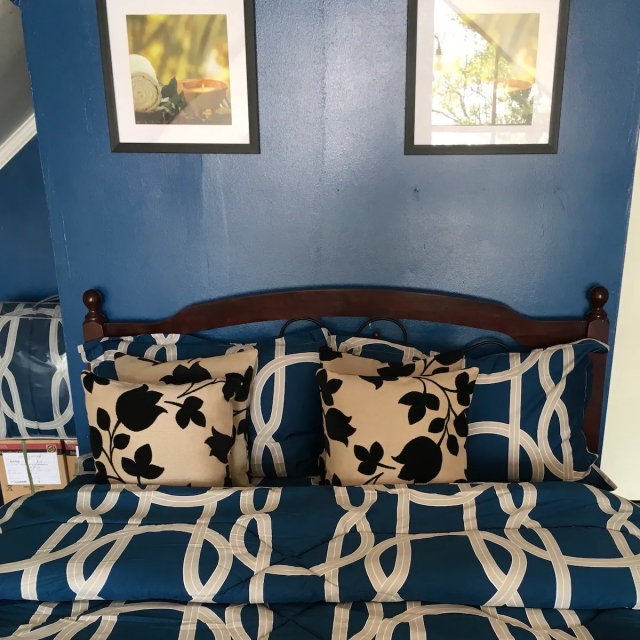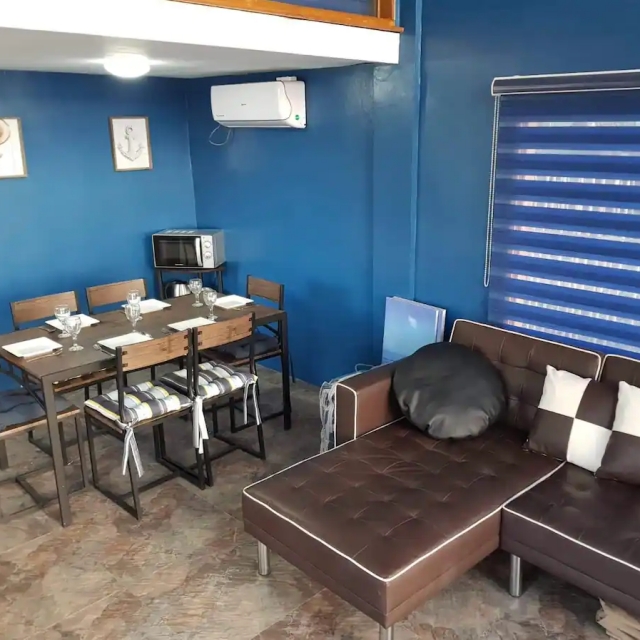 Both villas house airconditioned rooms, king-sized beds, soft quality duvet and pillows, and stylish bathrooms. The bedroom on the mezzanine floor has two glass walls — one facing the sunrise and one facing the sea. This way, you'll be immediately greeted by a gorgeous view as soon as you wake up from a deep sleep.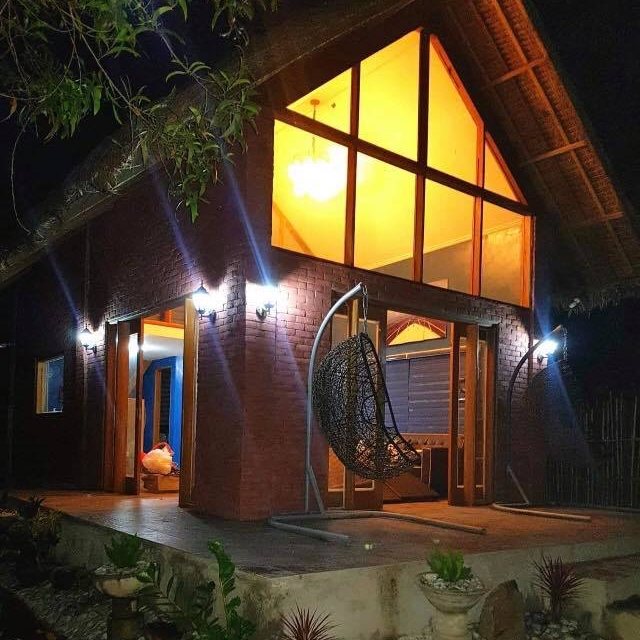 You can also invite your friends and family over for some quality bonding time at the lounge or porch area. People say that great conversations are told by the sea, with a glass of wine in hand. With its contemporary interiors and chill vibe of the place, you'll be at peace in no time.
Barbecue parties and Mt. Pinatubo day tour
Nova Scotia Resort makes sure your vacation remains chill, fun, and uninterrupted.
Apart from its cozy accommodations, the porch facing the beach boasts two handcrafted rattan swing chairs for an indulgent siesta session.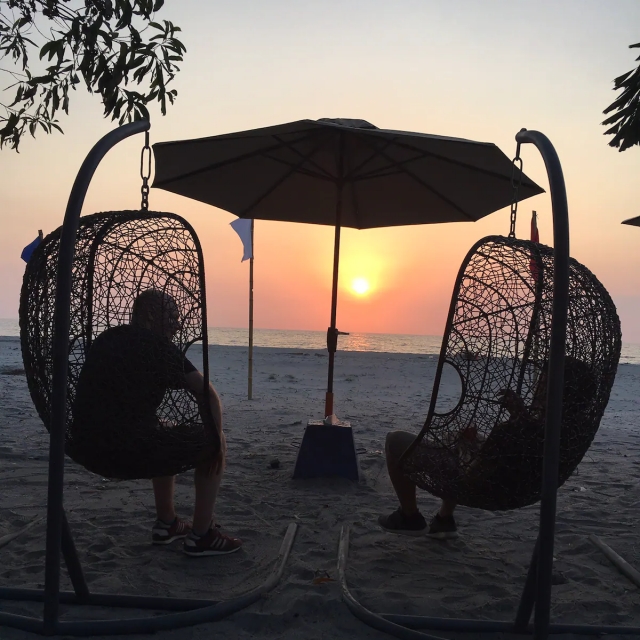 Meanwhile, there are also two open huts near the villas made for family dining feasts like a delicious barbecue party at sunset. Kill some time getting a tan under the sun on the white-powdered sands or take a dip in the crystal clear waters.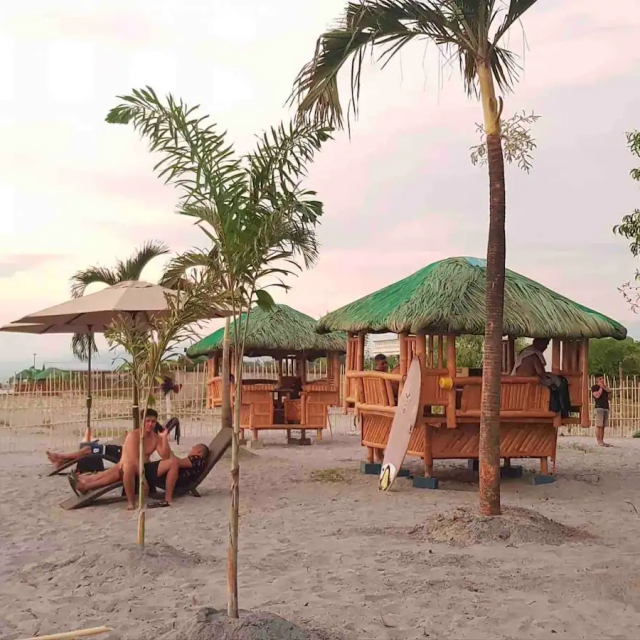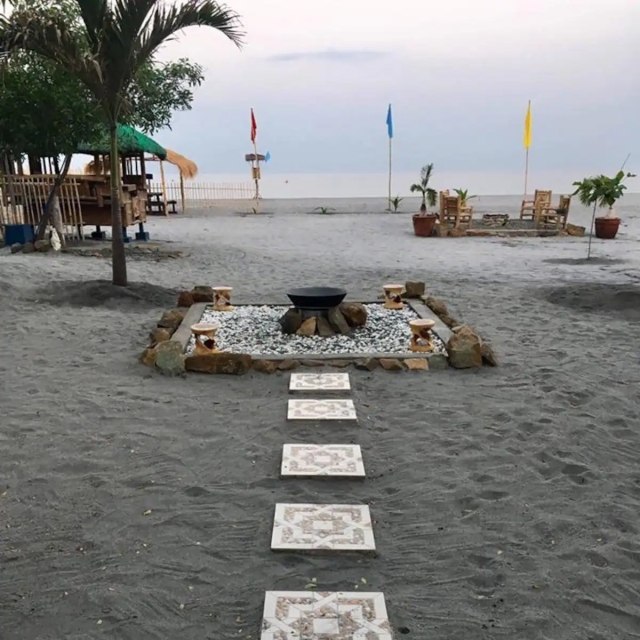 Never miss a beat by the beach at the treehouse – handcrafted using bamboo and decorated with aesthetic warm lights. It provides the ideal place for solitude or an intimate hangout with friends as you enjoy the sound of the waves.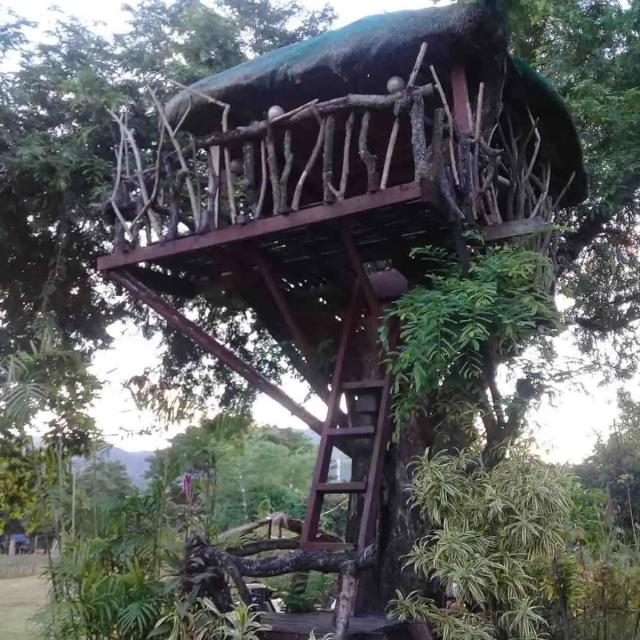 Like many other resorts in the area, Nova Scotia Private Resort is busiest during the summer. Nearby attractions include Mt. Pinatubo. For an additional fee, the resort can arrange a tour for visitors to sightsee around the famous volcano. It makes for a perfect activity for nature and adventure lovers alike.
For more information, check out the official Nova Scotia Resort Facebook.
READ MORE:
Take Yourself on a Dreamy, Bohemian Vacation at This Unique Zambales Resort
PSA: You Can Work from Paradise for Just P10k a Month at this Zambales Resort
Enjoy an Exclusive Ocean View at This Private Modern Beach House in Zambales
Surf, Camp, Swim: Escape from Manila at This Zambales Surfing Spot for Less Than P3,000