Planning a Holiday Date? These Open-Air Locations in Rizal are Great Spots for Couples
Rizal is a mere two-hour drive from the city.
by Kyzia Maramara | December 21, 2020
Dating in the time of the pandemic is a tricky thing. Aside from the fact that you can't really go out and hold hands while walking – ehem, social distancing please – there aren't many places that would feel safe either. Closed, air-conditioned restaurants are risky and malls are too crowded. And since even cinemas are closed until further notice, where on earth can you go for a date?
Rizal remains to be one of the best weekend destinations for city dwellers. It's only a mere 2 hours from Metro Manila and yet everything looks and feels different. There are the uphill roads overlooking the majestic cityscape. There are trees everywhere and a cool breeze that seems to be missing from the city. Rizal also boasts of various open-air locations unique to the province. You might find one of these to be the perfect spot for a romantic date.
ArtSector Gallery & Chimney Café 360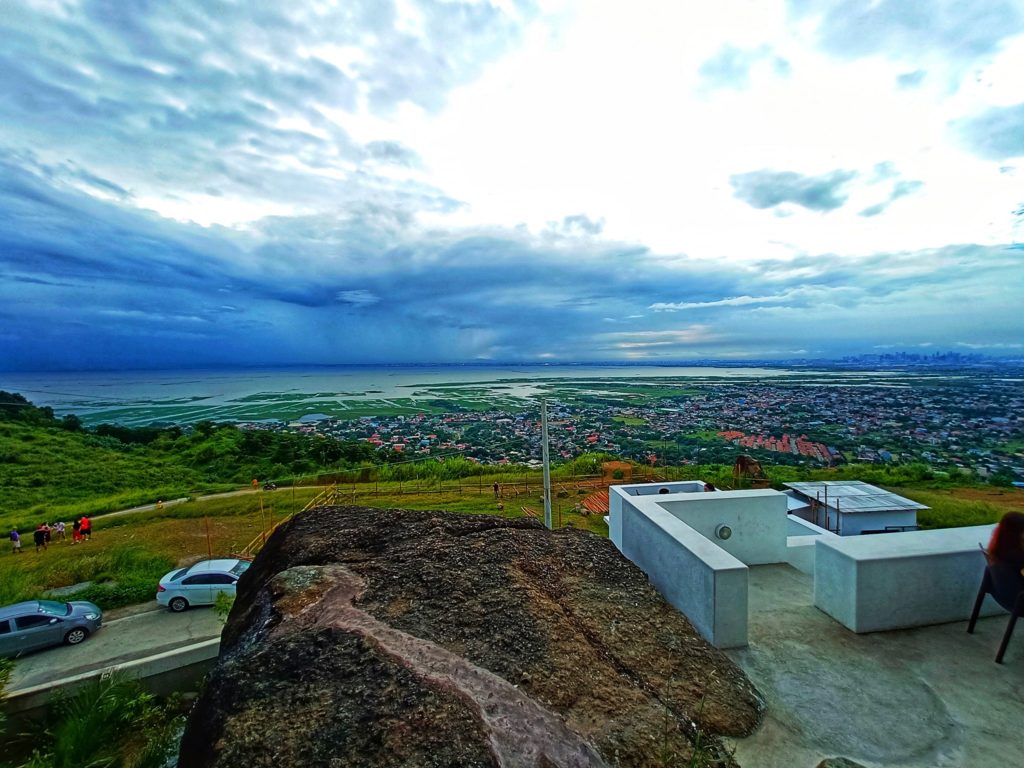 Watch the sun dip in the distance at this beautiful café in Rizal. ArtSector has five areas including a small art gallery, a café, a garden, and lots of floor-to-ceiling windows with the most amazing view. At the rooftop, you get to have an open-air experience with a 360-degree view of Laguna Lake, Sierra Madre Mountains, Pililla Windmills, and more. The unobstructed view makes for quite a romantic time. ArtSector Gallery & Chimney Café 360 is open from 2 PM to 8 PM with an entrance fee of P200 per person.
UCM Adventure Park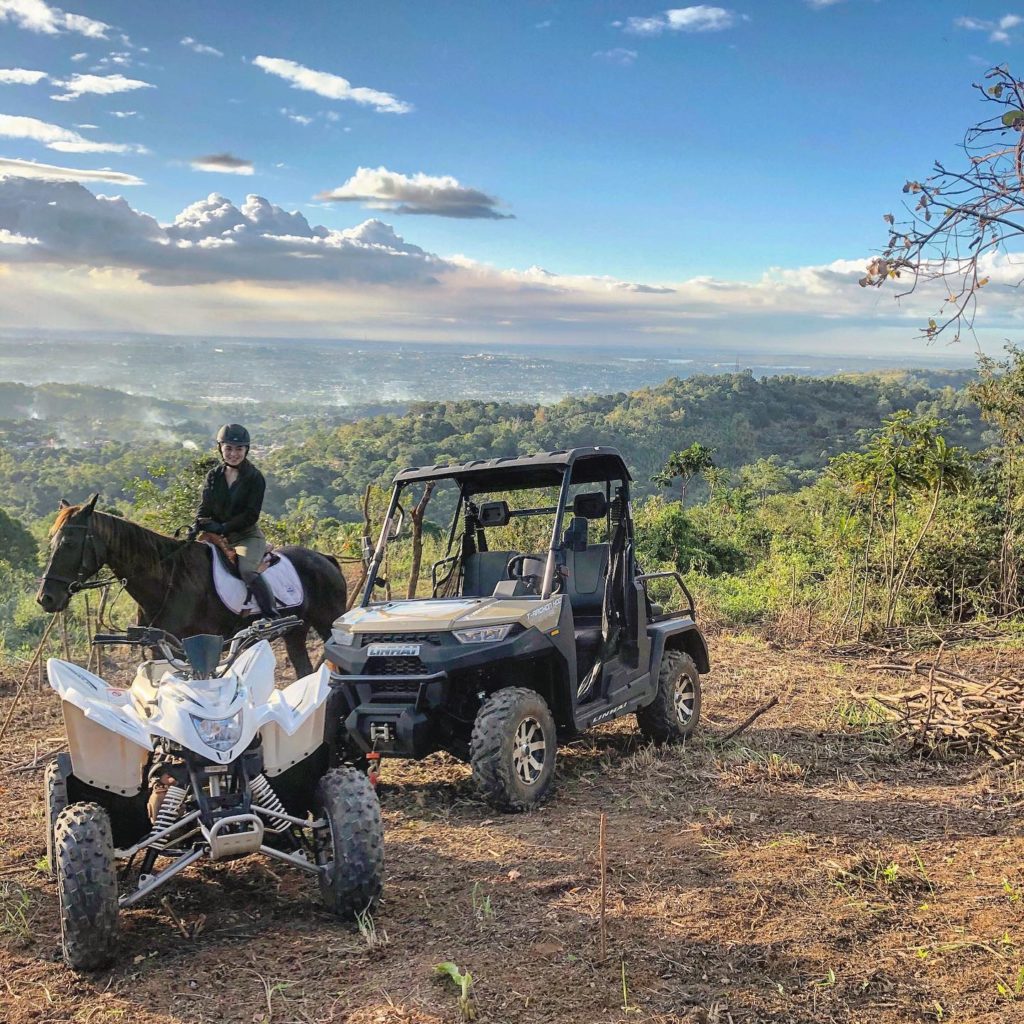 For the more adventurous couples, an ATV ride on the trails between the Sierra Madre is an ideal quarantine date. It ticks off all the strict social distancing rules: no two persons in one ATV and open area for better air circulation. Add that to the fact that you're about to experience the beauty of nature, it's one great way to relax. ATV adventures start at P1,500 per person. UCM Adventure Park also offers horseback riding starting at P1,000. And when you tire from your activities you can pitch a tent or buy a meal at the cozy UCM Café.
Lambingan Hills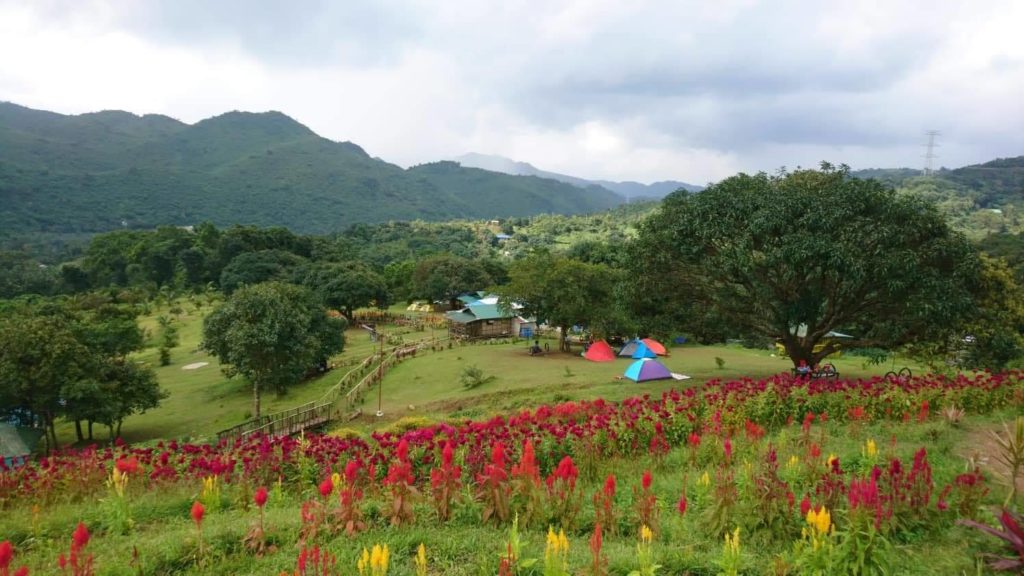 What place would be more appropriate for a date than someplace called Lambingan Hills? Pitch a tent in a vast field and relax amid nature. At Lambingan Hills you can leave your busy city life and focus on healing and contentment. You can access spots where there are colorful flowers and play by the swings. For day tour visits, it costs P50 per head and P150 for overnight. Tent rentals are at P300
SunFlora Farm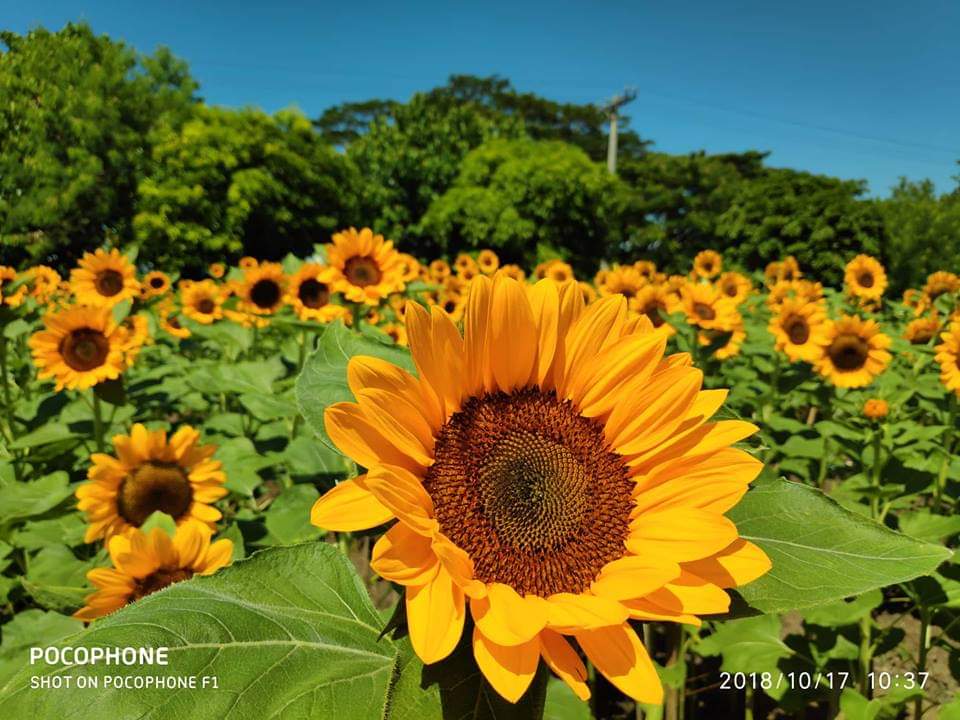 Who says you can only see sunflowers during graduation season at UP Diliman? Drive up to Jalajala, Rizal and admire the vast sunflower field for yourself. Your date will absolutely love the romantic location, plus points if you get cool photos for the 'Gram! Before dropping by, visit SunFlora Farm's Facebook page first to see if the flowers are in bloom. There is an entrance fee of P30 per head.
La Francos Veranda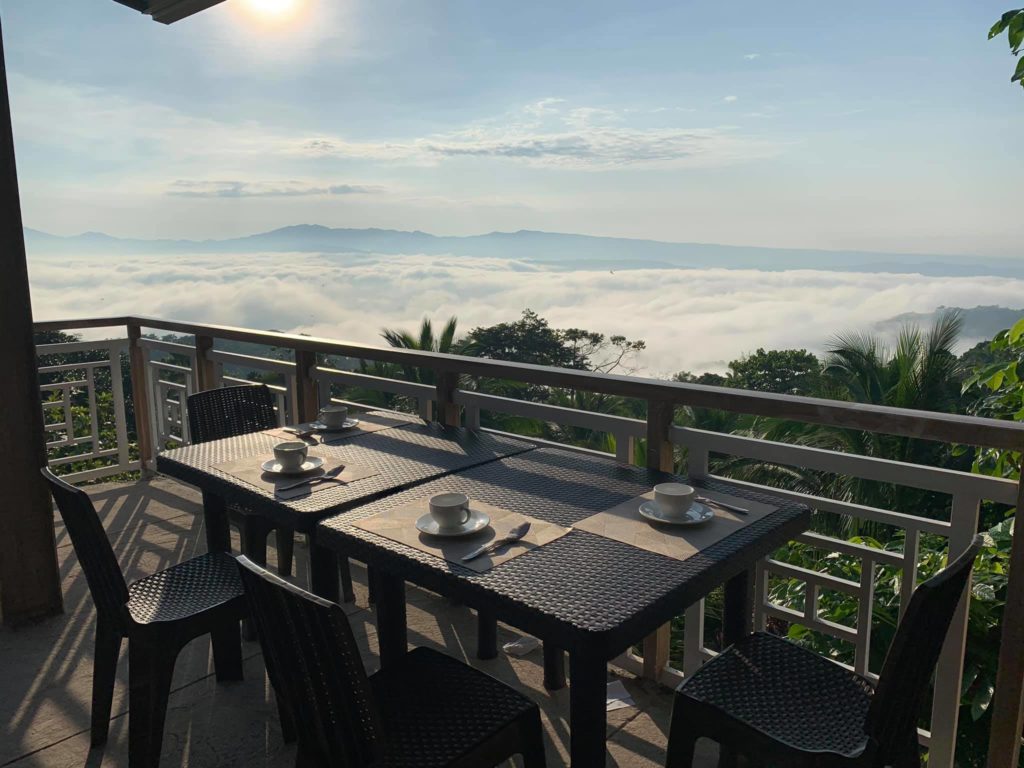 How about treating your date to breakfast with a view of a sea of clouds? La Franco's Veranda along Marikina-Infanta Highway is an open-air restaurant that serves hearty meals such as your favorite silogs and even hot soups like bulalo and lomi. They're open from 6 AM to 6 PM so you can either go early in the morning or catch the beautiful sunset.
Burrow Café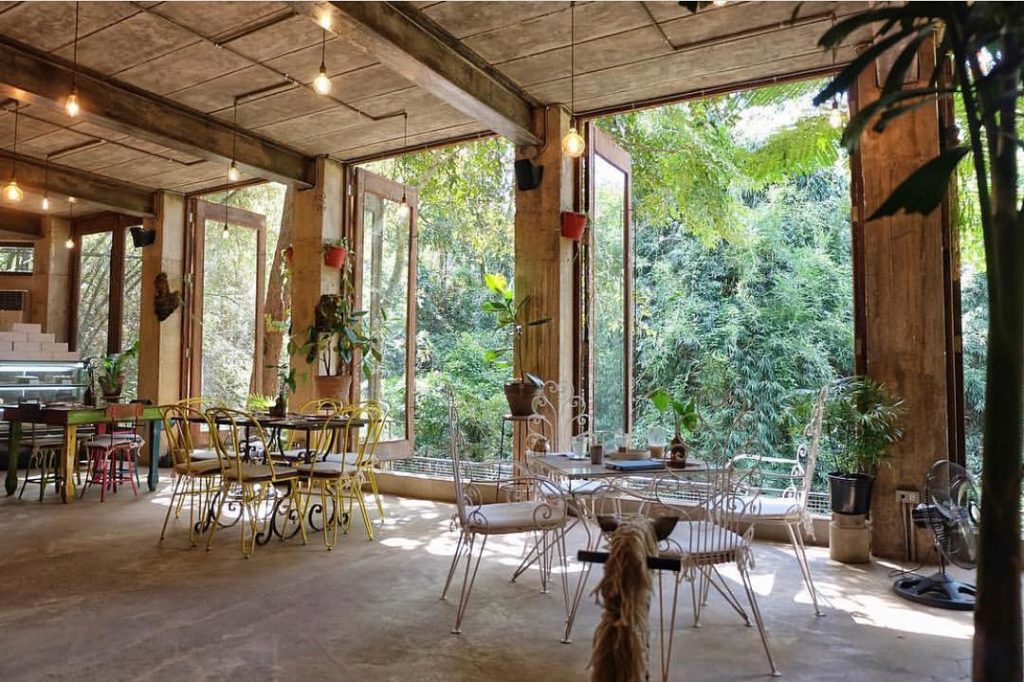 Burrow Café is an exquisite restaurant hidden underneath the beautiful Antipolo Beehouse. It's a whole new world once you go down the 76 steps from the property's gate. The restaurant has floor to ceiling windows which are often left open to the view of a mini forest and a small creek. Its rustic interior is complemented with garden chairs and mismatched furniture. Food range from salads, pasta, and pancakes to full meals such as lechon, beef tapa, and even pizza. Trust us, your significant other will thank you for bringing them here.
Singalong Campsite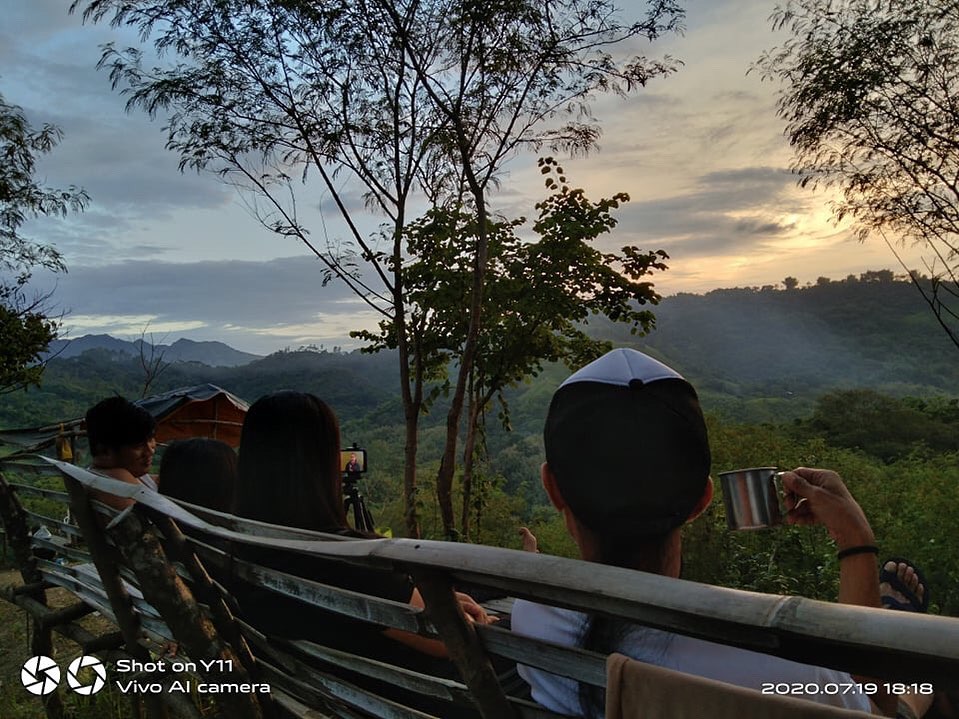 Escaping the hustle and bustle of the city and camping at Singalong Nature Campsite Hill is one of the best things you can do as a couple. Surrounded by nature with a view of the Sierra Madre Mountain Range just might do wonders to your stress levels. After a short, beginner-friendly hike, you can rent a tent (P400) and spend the day chilling, chilling at a Kawa Bath, or taking Instagrammable photos.
Pinto Art Museum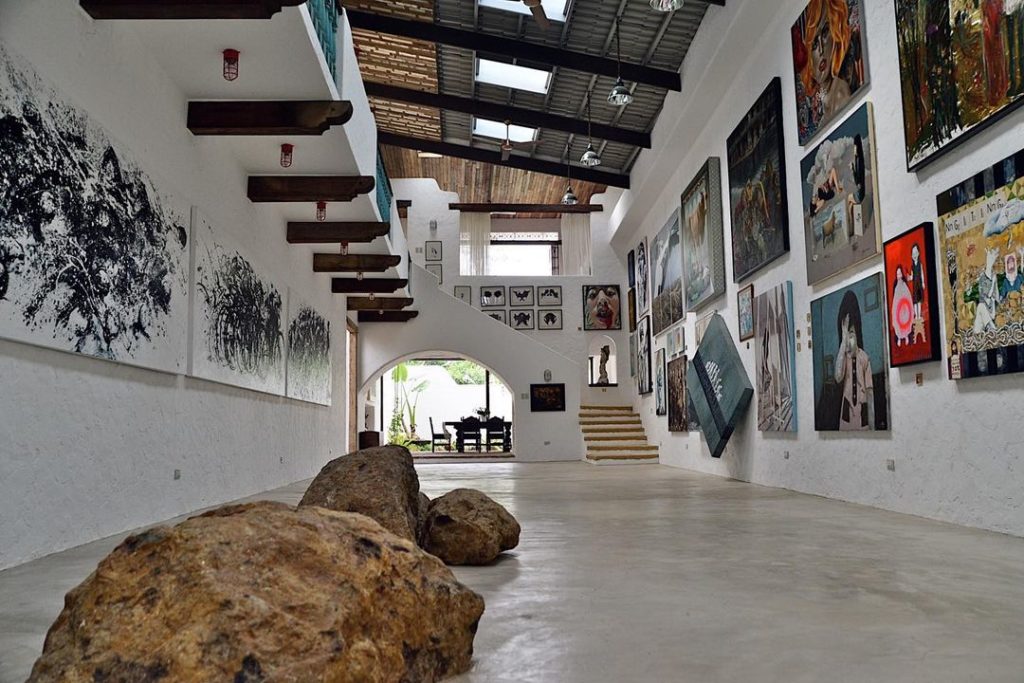 A trip to Rizal probably would not be complete without dropping by Pinto Art Museum and marveling at the hundreds of art pieces. The museum opened its doors once again back in September with new gallery hours from 10 AM to 5 PM and an admission fee of P250 per person. Unlike other art galleries, Pinto Art Museum has sprawling lawns, huge open spaces, and open-air indoor exhibits you can explore. It's also hailed by ArtNet as one of the 25 most Instagrammed museums in the world.
READ MORE:
Visit These 12 Instagram-Worthy Sunflower Gardens in the Philippines
This Flower Farm in Nueva Ecija is a Hotspot for Beautiful Prenups and Romantic Dates
10 Relaxing Airbnb Getaways in Rizal for When You Need to Recharge in Nature