This Art Gallery in Batangas is Located Inside a Farm Ancestral Home
Get cultured as you take in the sights!
by Meryl Medel | December 21, 2020
Often, you could find most art galleries in the heart of cities, whether they're small or big, well-known or not. But that's exactly what Eskinita Art Farm is all about. This new art gallery is located right inside a farmhouse in Tanauan, Batangas, so it's perfect for a day trip when you need a breath of fresh air outside the metro.
Eskinita Art Farm
View this post on Instagram
If you know of the Eskinita Art Gallery in Makati, then you may be familiar with this recently opened counterpart in Batangas. The Art Farm is actually an extension and expansion of the original Makati art gallery.
But in contrast to Eskinita Art Gallery, which occupies a much smaller area in the metro, the Eskinita Art Farm is found in an actual farm compound, which already had three structures: an ancestral home, a three-storey house, and an unfinished structure.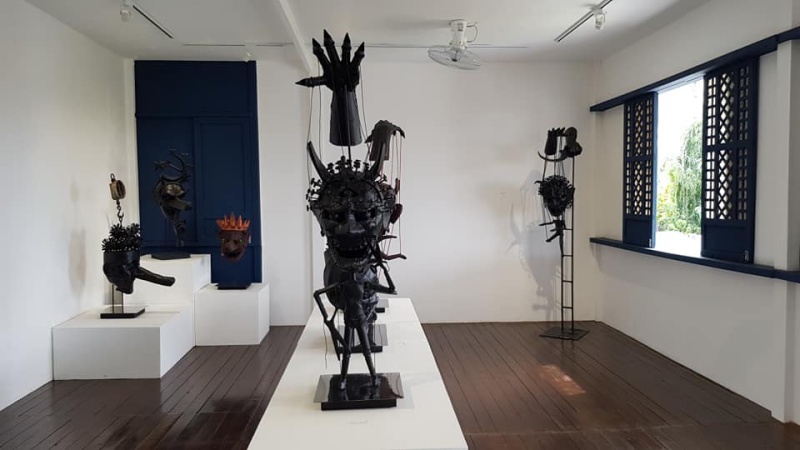 The ancestral home was converted into a gallery with a little bit of renovation, while the three-storey house serves as the main gallery. Currently, the whole space can accommodate four shows at a time, two at each structure. If you find yourself at the top of the three-storey structure, you should make sure you get a glimpse of the view of Taal from the farm house.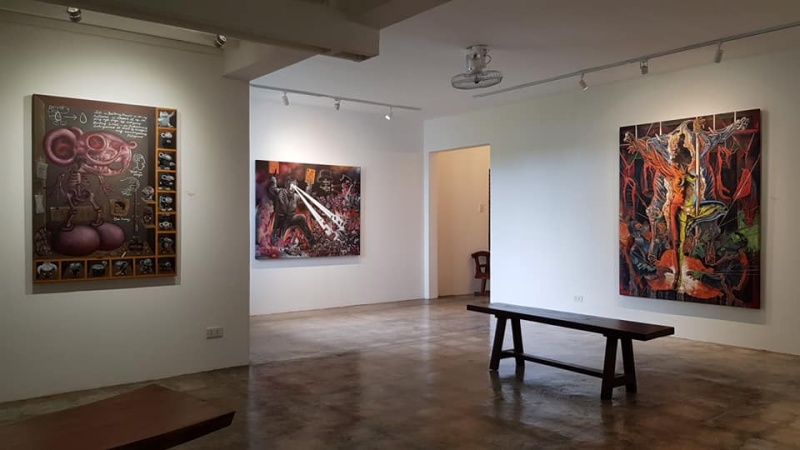 The Eskinita Art Farm had their inaugural exhibition "Cherished Implications", a joint project by DengCoy Miel and Jose Tence Ruiz, "Disruptions" by Richard Buxani last September to October 2020. On display currently is "Awakenings", which features the works of the residents of Tuklas, the annual residency program of Eskinita Art Gallery. Aside from the art exhibits, the Eskinita Art Gallery also plans to integrate their residency program in the Art Farm, where young artists can receive mentorship and sponsorship of their shows, and to hold workshops and art festivals to promote art and culture in the town of Tanauan.
How to visit
Eskinita Art Farm is located at 353 and 355 Purok 5, Barangay Janopol Occidental, Tanauan, Batangas. They are open from Sunday to Friday, 11 AM to 5 PM.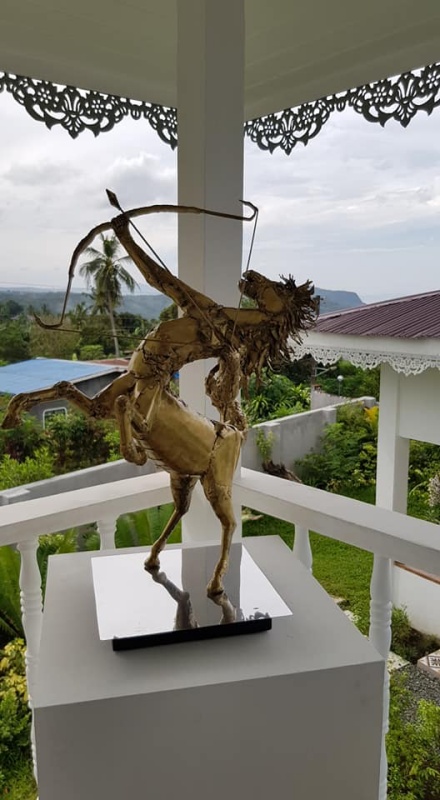 Due to the pandemic, Eskinita Art Farm is only accepting visitors through appointments at the moment. But this may change anytime, so make sure to contact them at 0917 885 0730 or check out their Facebook and Instagram for more information.
Would you like to spend a day at Eskinita Art Farm?