LOOK: This Rustic Rest House in Pansol, Laguna Is Perfect for Intimate Celebrations
The house is fully air-conditioned and has a hot spring pool.
by Ina Louise Manto | November 11, 2021
When you think of Pansol, Laguna, you're immediately reminded of hot spring resorts, some of which have been your go-to for summer getaways from your childhood. While these locations are easily accessible, you can still find rare hidden gems in the country's hot spring capital, just like this rustic rest house ideal for weddings and intimate celebrations.
A private sanctuary at Pansol 111
Boasting stone walls, crawling vines, and different plant species, Pansol 111 is a refreshing change from the usual private hot spring resorts you see around the barangay. It features high ceilings and wooden furniture, providing a more rustic ambiance and cabin-like feel. This home is located in a more private area of Pansol, where you'll be fully surrounded by nature, complete with a view of Mt. Makiling and Laguna de Bay.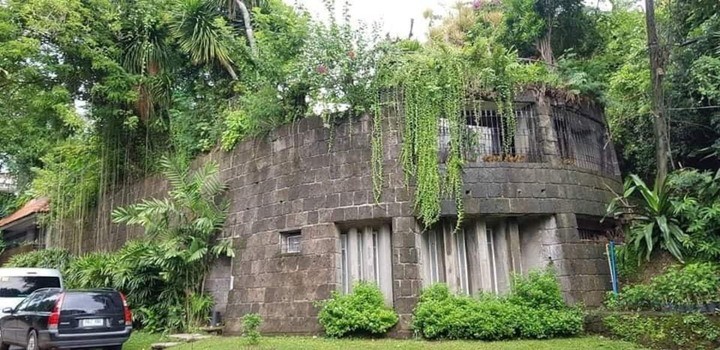 The house is fully-airconditioned including its fully-equipped kitchen, but you're given the option to keep the sliding glass doors open to enjoy the cool breeze from the mountain. According to the owners, the chilly weather is best enjoyed from December to February. The living room alone is already a place you'd want to lounge at, with a stunning view of the surrounding garden.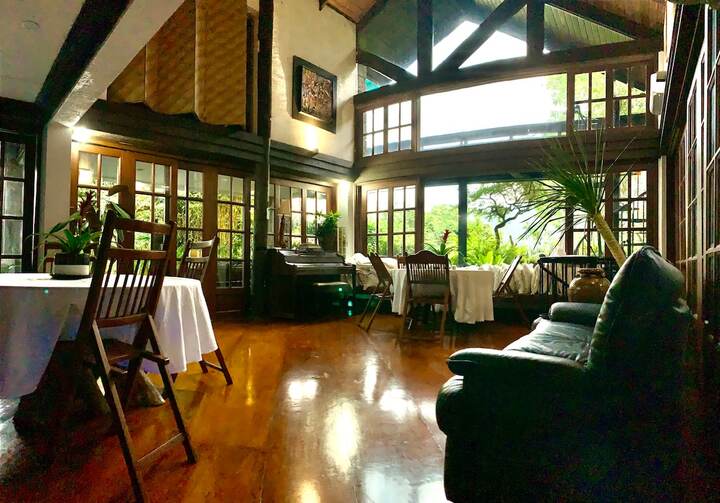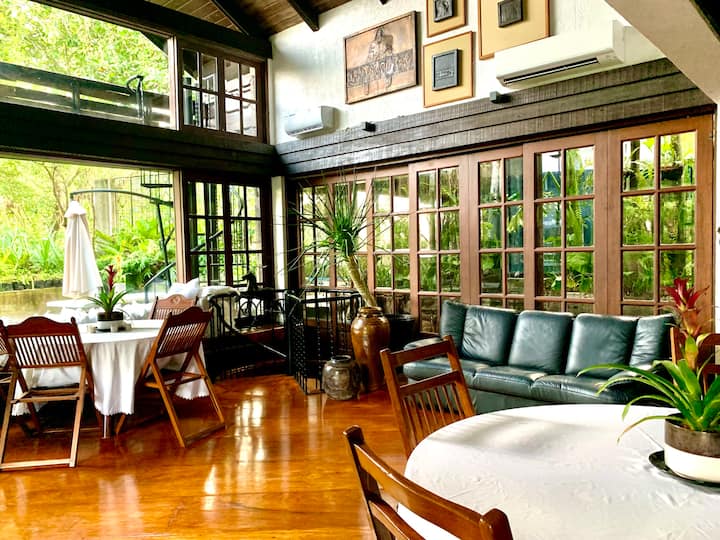 Pansol 111 is ideal for hosting big groups – there are three bedrooms in the rest house, which can comfortably accommodate up to 14 guests. One of its biggest spaces is the loft area, where you'll find a California king, double bed, and three floor mattresses. The addition of sheer canopy curtains makes the space look dreamy too!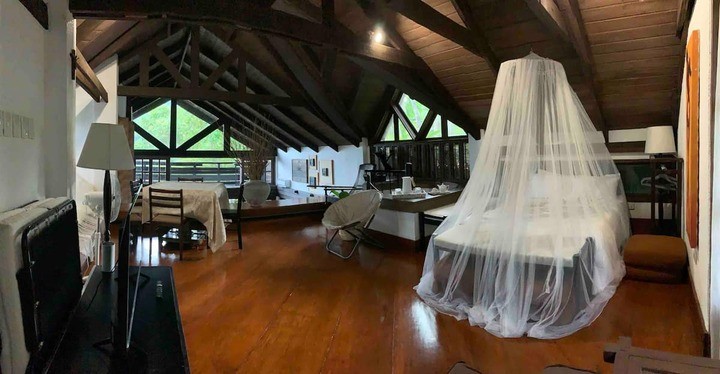 All bedrooms have a private bathroom including a bathtub, perfect for when you need some relaxing alone time.
Outdoor space
Any hidden location surrounded by nature is perfect for a relaxing vacation and it's probably one of the things that will make your stay worthwhile at Pansol 111. Just outside the living room is a spacious patio, which is an ideal spot for alfresco dining and enjoying leisure time. It's totally okay to "accidentally" have your siesta here – with a nature view and its sounds as your lullaby, there's no wonder why anyone would easily fall asleep.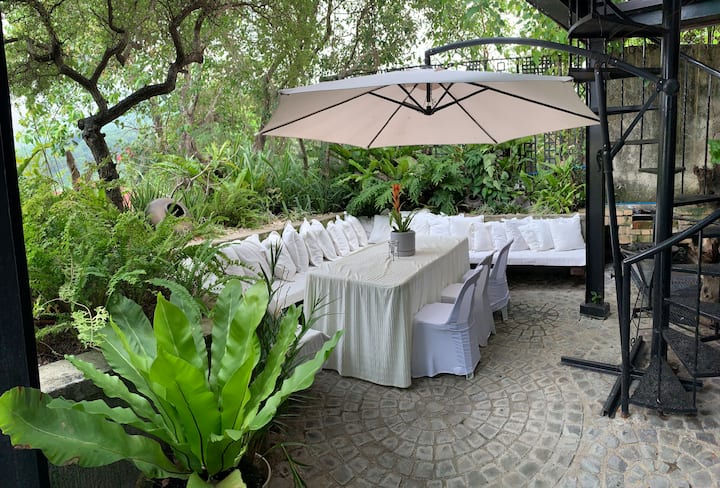 A trip to Pansol isn't complete without enjoying its natural hot spring water, which the private pool is filled with. The swimming pool is located in a garden lined with lantern lights and featuring a view of Laguna de Bay in the distance.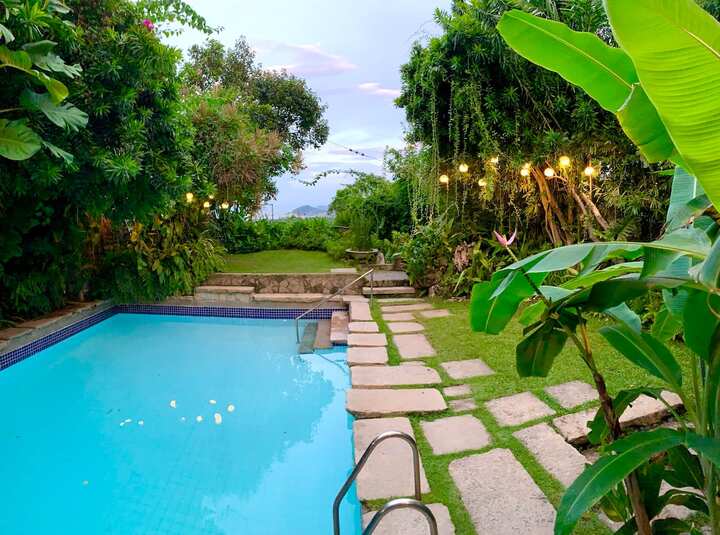 Rates at Pansol 111 start at P23,500 per night. Book your stay here.
8 Must-Visit Airbnbs in Laguna That Have Private Pools
8 Must-Visit Airbnbs in Laguna That Have Private Pools
Ina Louise Manto | May 12, 2020
Contact the Airbnb host for inquiries and more information regarding travel requirements. Travel safely and responsibly!