This Private Island in Cavinti Will Give You a Slice of a Bohemian Paradise
Have a private island for the weekend.
by Ina Louise Manto | February 15, 2021
Going on a dream island getaway doesn't always have to involve plane tickets, tours, and expensive packages. Sometimes, all you have to do is take a 3-hour drive from the Metro and be greeted by a private paradise, just like this secluded lakeside in Cavinti, Laguna.
Paradis Island
Nestled in Cavinti, Laguna, Paradis is an eco-friendly 6,800 sqm private island that has glamping tents and rustic villas next to Lake Lumot. It offers an all-around experience in nature, something that you might've been craving for after months of staying indoors. "Paradis" is the French word for paradise, and that's certainly what you'll get during your stay.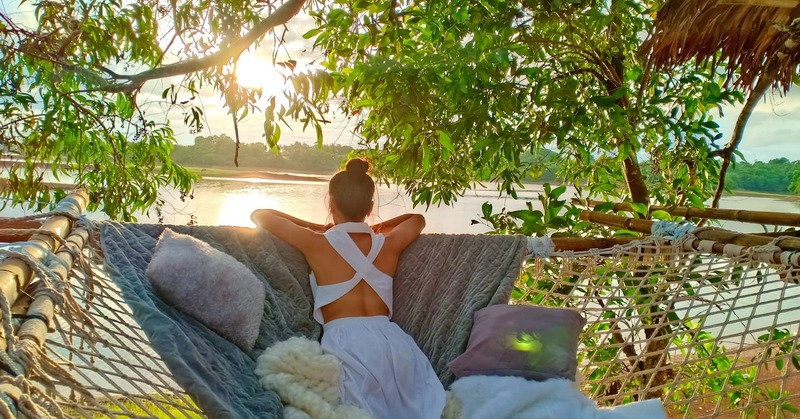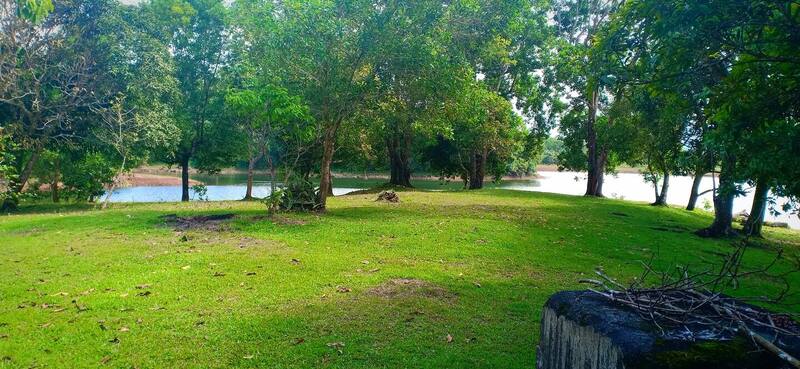 The island overlooks the scenic lake and surrounding Sierra Mountain top – a view that you'd wish you can wake up to every day. The adventure starts with a 15-minute ride from the port to the island.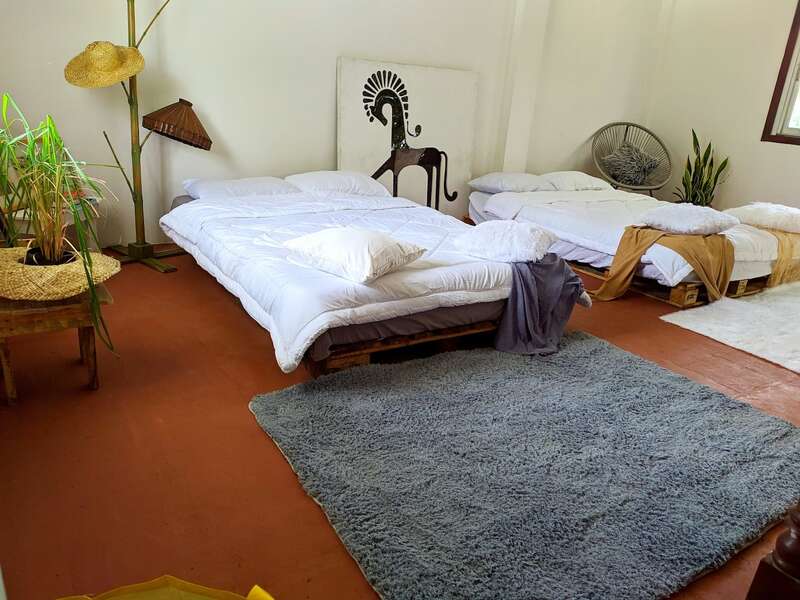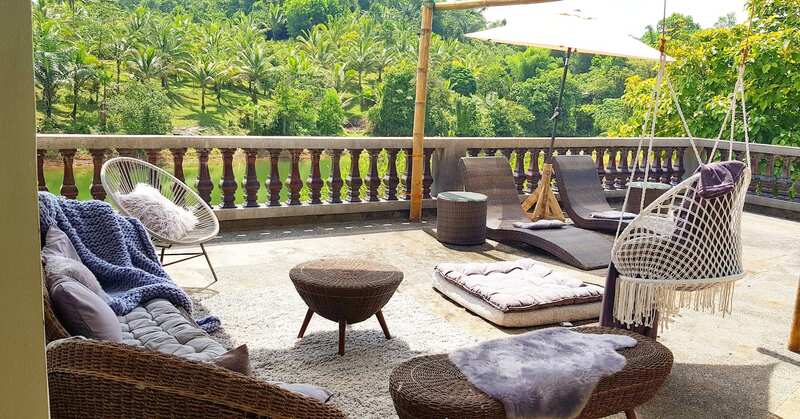 Villa 2 has can accommodate up to six guests. It has a rustic bedroom with three beds, a bath, and a very spacious balcony overlooking the lake.
Guests also have access to the fully-furnished kitchen and bath on the first floor. Be prepared for an experience in nature in Paradis Island: electricity is run by solar panels! There are no air-conditioners in the villa but rest assured that your stay would still be comfortable; the weather can get pretty chilly given its location.
Amenities and activities
Enjoying the beauty of nature at Paradis Island is made even more fun with the glamping experience. Bohemian-themed tents are included in the fees, which you can use for lounging by the lake especially at night. You can also set up a bonfire in case it gets chilly.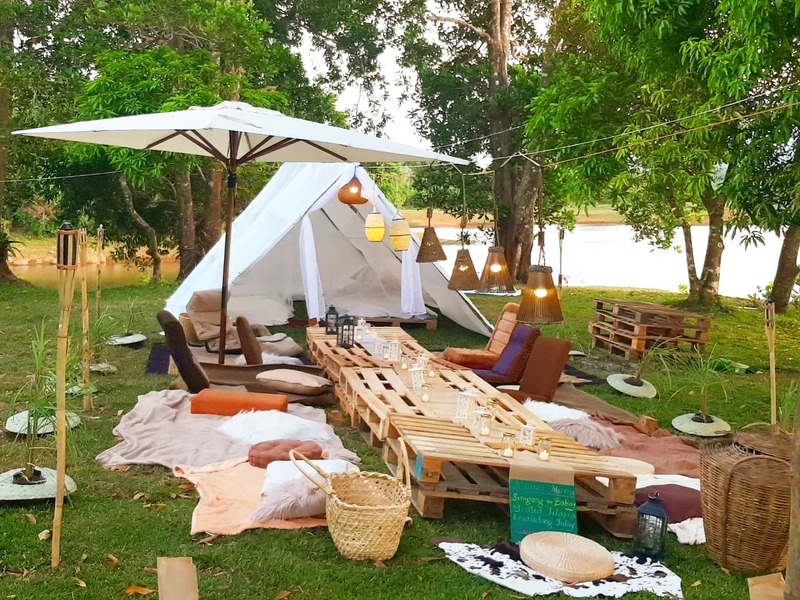 The floating cabana also doubles as a romantic venue for dining alfresco.
View this post on Instagram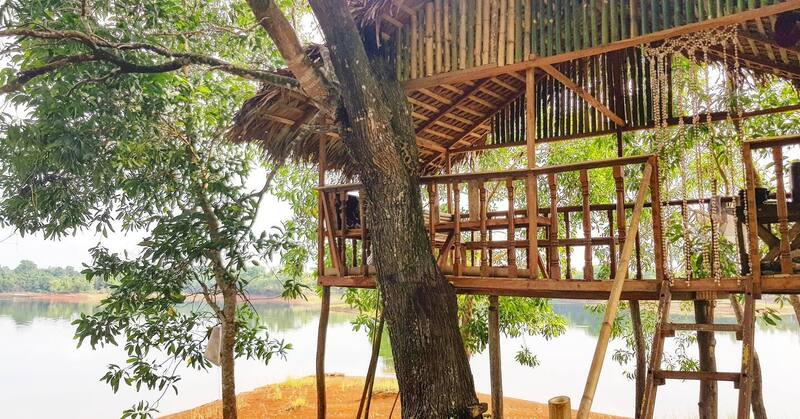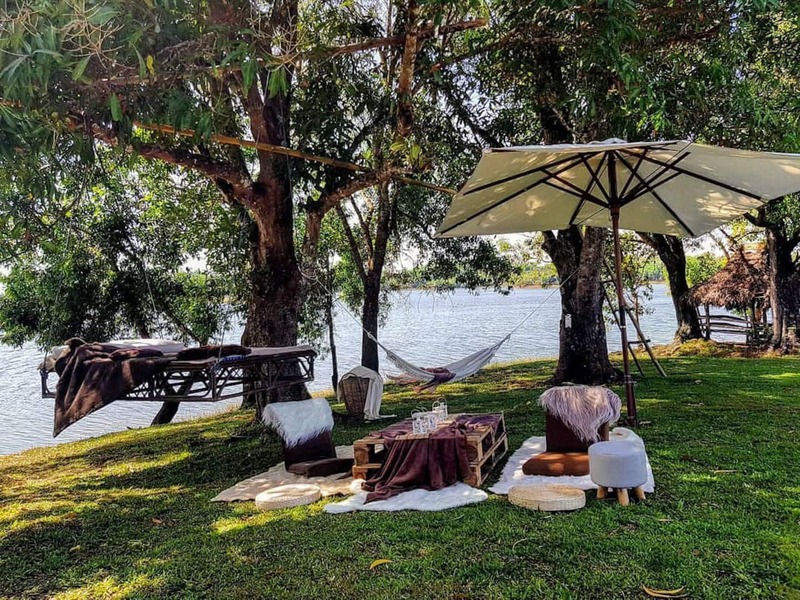 Guests also have access to the tree hut, which is a fun activity for children, kawa flower hot bath, hammocks, and hanging bed. Water activities can also be enjoyed during your stay, like swimming, kayaking, and fishing.
Rates at Paradis Island start at P3,900-P4,400 for an overnight stay for two people.
Planning to rent the island exclusively? Paradis can accommodate up to 40 guests for a day tour and 20-25 guests for an overnight stay.
For more information and bookings, visit Paradis Island's official Facebook page, official website, or this Airbnb listing for Villa 2.