The Best Pit Stops for a Road Trip to the South: Cavite and Batangas Edition
Make your stopovers part of the fun.
by RJ Firmeza | November 30, 2016
We're back (see part one here) with the five best pit stops you should definitely put on your itinerary for your next road trip to the south.
Gourmet Farms in Silang, Cavite
Aguinaldo Highway Km 52, Silang, Cavite
Open from 10 a.m. to 9 p.m.
+63 46 600 1265 | Facebook  | Website
Sit down and unwind and order a cup of coffee while you enjoy the cookies at Gourmet Farms. For pasalubong, grab a pack of quality coffee, herbal teas, sauces and/or freshly baked pastries.
The Wild Juan in Tagaytay-Nasugbu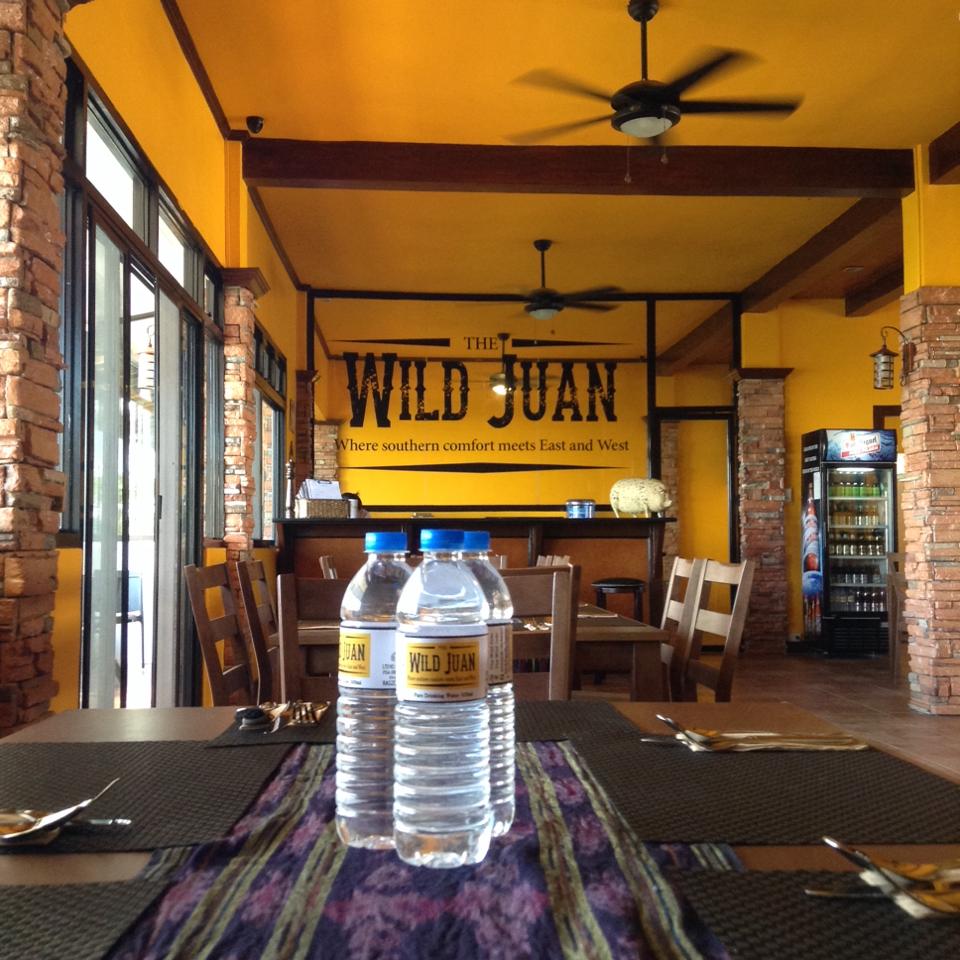 KM 68 Pinesville, Tagaytay- Nasugbu (National) Highway, Barangay Niyugan Laurel, Batangas
Open from 9 a.m. to 9 p.m. on weekdays and 7 a.m. to 10 p.m. on weekends
+63 46 600 1265 | Facebook
Enjoy the cool breeze in Tagaytay while you dig into some good ol' buffalo wings with a kaldereta twist at The Wild Juan. And if you need to spend the night, check into their bed and breakfast.
Bag of Beans at Twin Lakes in Nasugbu-Batangas
Tagaytay-Nasugbu Highway, Alfonso, Cavite
Open from 6:30 a.m. to 9 p.m.
+63 46 460 4146 | Facebook
If you're driving early (or really late), get the table at the veranda for breakfast for a majestic view of the sunrise.
Rowena's in Aguinaldo Highway
Hillcrest Plaza, Aguinaldo Highway, Tagaytay
Open from 8 a.m. to 9 p.m.
Facebook
You just can't miss one of the ultimate pasalubong places in the south. Rowena's is everyone's go to place for the best tarts in town. Expect a long queue but it's totally worth the wait.
Ilog Maria Bee Farm in Silang, Cavite
Aguinaldo Highway Km 47, Silang, Cavite
Open from 9 a.m. to 5:30 p.m.
Facebook | Website
Take a tour around the farm, get your organic bath and body essentials stash and marvel at the fact that all raw materials are from the farm's 800 bee colonies.
What are your favorite pit stops when driving down south? Share them in the comments!