BOOKMARK: Puerto Galera Travel Requirements for Your Next Getaway
You'll also get a free antigen test at Batangas Grand Terminal.
by Ina Louise Manto | October 27, 2021
Known for its white-sand beaches, waterfalls, and diving sites, Puerto Galera is a popular destination for a needed tropical getaway without driving too far from the metro. If you like going on road trips with an added adventure from boat rides, a visit to this municipality in Oriental Mindoro might be for you.
Puerto Galera travel requirements
Here are the travel requirements you need to prepare before traveling to Puerto Galera: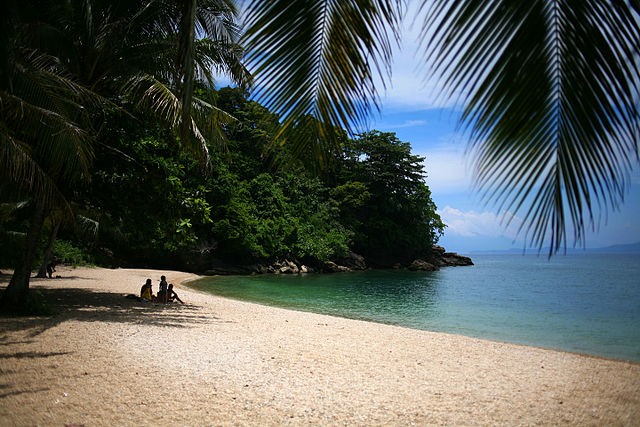 ​
No RT-PCR test required for fully vaxxed tourists
Got the jab done? You no longer need to prove a negative RT-PCR test result to enter Puerto Galera. Instead, just present your vaccination card.
An individual is fully vaccinated two weeks after receiving the second dose of a 2-dose series or two weeks after receiving a single-dose vaccine.
Free Rapid Antigen Tests for travelers
During a meeting with business owners and local officials on October 24, 2021, Puerto Galera Mayor Rocky Ilagan announced that the local government will be giving free antigen tests to travelers at the Puerto Galera Molecular Laboratory – Batangas Grand Terminal Branch.
The free testing applies to both tourists and travelers heading to Puerto Galera. Mayor Ilagan also shared that the free testing is an initiative to boost tourism by 150% and help seafarers maintain their public transportation businesses.
Find more information and updates at the Municipality of Puerto Galera's Facebook page.
Have a Scenic Beach Cove to Yourself at this IG-Worthy Chalet in Puerto Galera
Have a Scenic Beach Cove to Yourself at this IG-Worthy Chalet in Puerto Galera
Ina Louise Manto | Jun 01, 2021
Before and during travel, don't forget to follow the official websites and pages to avoid missing out on important travel announcements and changes. Travel safely and responsibly!