Let Your Problems ~Float~ Away at These Sea Villas in Calatagan, Batangas
An experience that's literally away from the crowd.
by Ina Louise Manto | July 22, 2021
We all dream of waking up to a picturesque sunrise and the calming sounds of crashing waves by the beach for a relaxing getaway. While that can be easily achieved by booking beachfront accommodations, you can take it up a notch by having tranquil crystal blue waters surround you during your getaway at Rafters Calatagan.
Unique floating villas at Rafters Calatagan Resort
Can't get enough of the sea and cruising? Instead of retreating to an accommodation after a day of island hopping, Rafters Calatagan Resort will allow you to make the most out of your much-needed beach trip by staying as close as possible to the sea with their unique floating villas.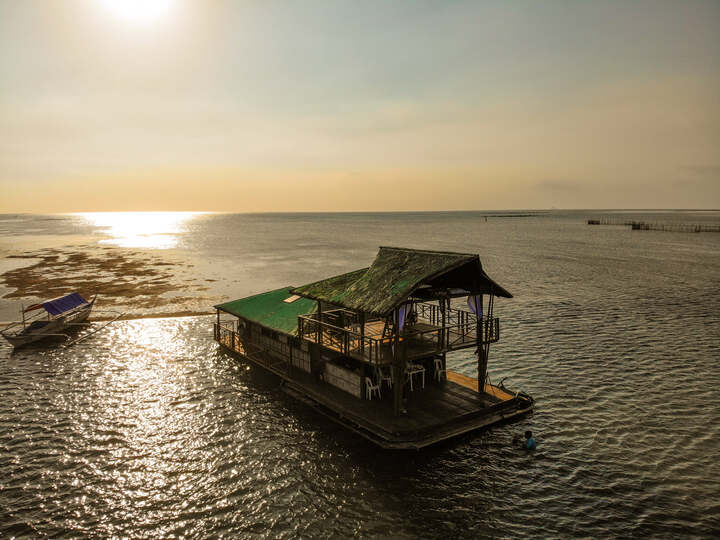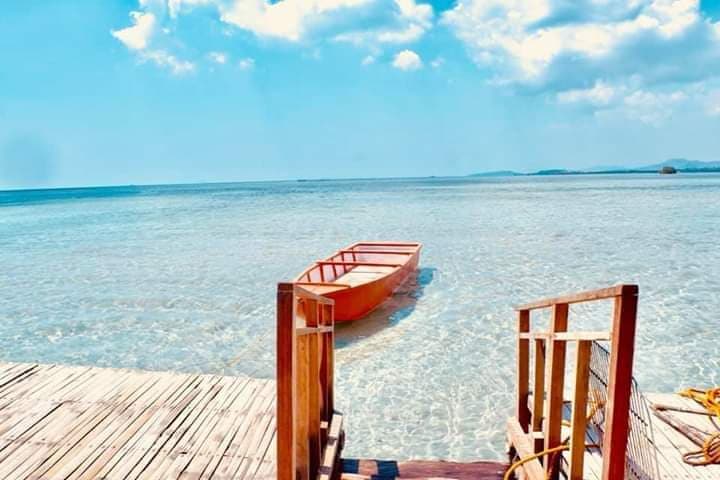 Unlike most villas you'd find in beach resorts that are typically made of stilts, Rafters gives a unique take on a beach experience that will allow you to go on a sunrise or sunset cruise right from the comforts of your own bed. You'll be accompanied by two boatmen during your stay and they will be your lifeguards and tour guides as you explore sand bars, mangrove forests, and different diving spots.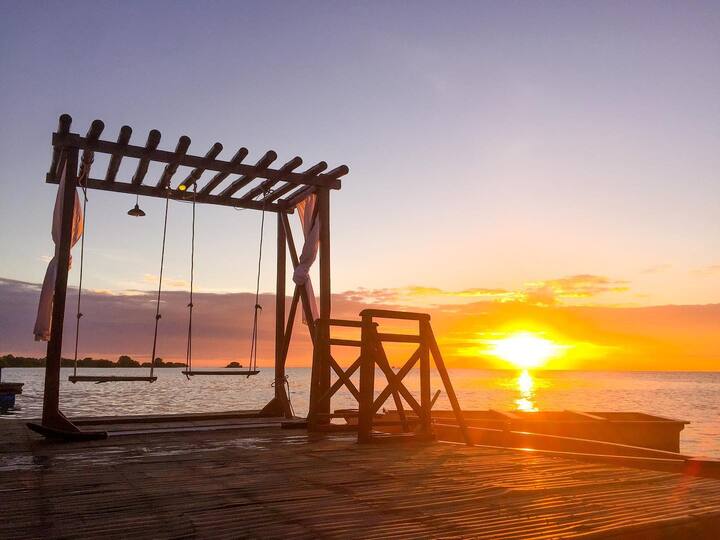 If you're looking for adventure where you wouldn't have to deal with a crowd, the sea will be your playground at Rafters Calatagan:
Tadhana
Tadhana is a classic bamboo villa that has a rooftop balcony, perfect for setting up a tent or a lounge for stargazing. The villa has a room with three queen-sized beds, a private toilet and bath, solar-powered sockets, and a kitchen with a stove and grill. Up to 8-10 guests can be accommodated per stay.
Rates are at P4000 for a day tour and P6000 for an overnight stay.
Tagpuan
Tagpuan is another bamboo villa that's slightly bigger than Tadhana. It has the same rooftop balcony but comes with an additional platform on the ground floor where you can set up pillows for lounging.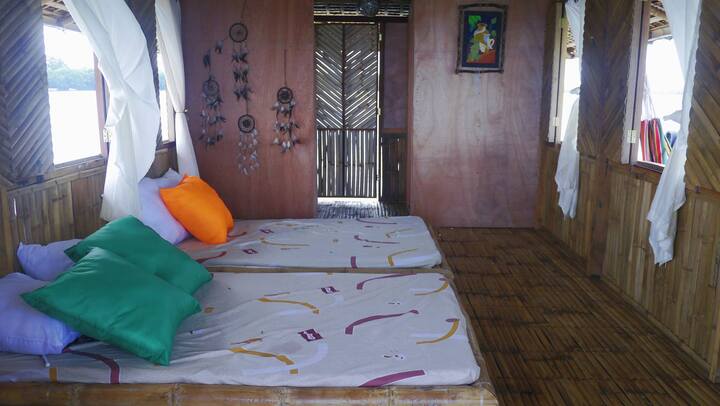 It can accommodate up to 12 guests for rates starting at P6000 for a day tour and P8000 for an overnight stay.
Malaya
Malaya is a deluxe floating villa that's ideal for bigger groups – it can accommodate up to 15 guests. This raft has more spaces for lounging and picture taking: a rooftop balcony with a hammock and a spacious platform with a unique wooden swing.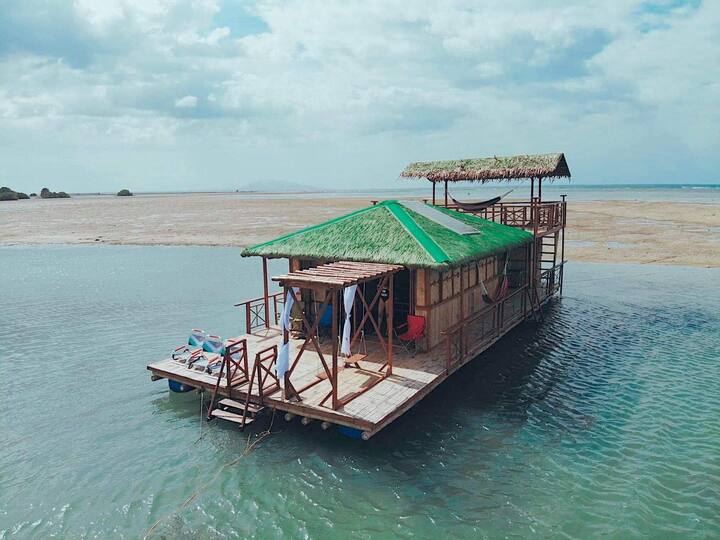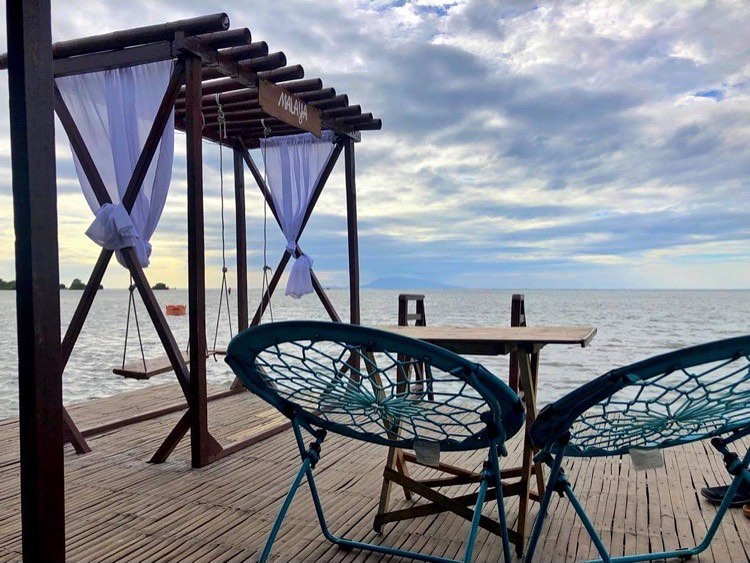 Rates start at P8000 for a day tour and P10,000 for an overnight stay.
Takda
Takda is Rafters Calatagan's newest and biggest floating villa. Boasting three floors, the villa gives a 360-degree view of the sea on its second level. The ground floor has a kitchen and room with two king beds and four extra mattresses. On the second floor is a lounge area with a coffee table and a swing bed, and the third floor is a loft with two hammock net beds.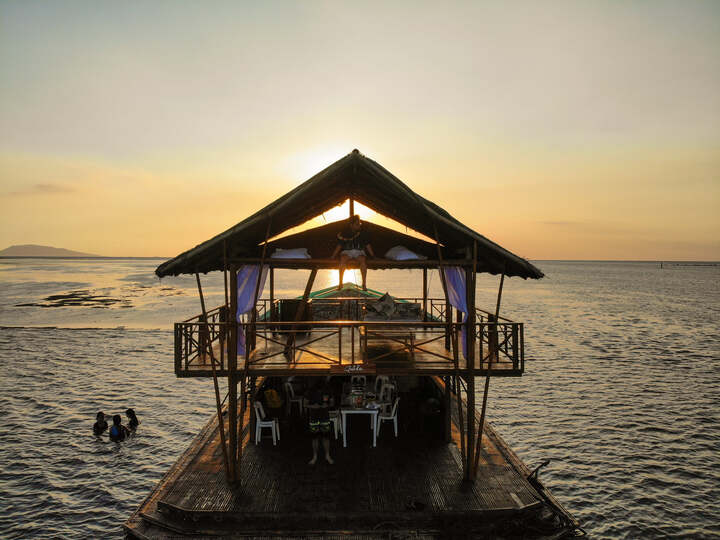 Up to 18 persons can be accommodated here, with rates starting at P10,000 for a day tour and P12,000 for an overnight stay.
Rafters Calatagan is located at Asinan Rd. Sitio Bulihan, Brgy. Gulod, Calatagan, Batangas.
For more information, travel requirements, bookings, and updates, visit their official Facebook page or send a message to 0917 523 3644.