The Most Scenic Places in the Philippines to Zip Line
How about some mid-air fun?
by Gene Loves Acosta | September 07, 2016
If you're a certified thrill-seeker looking for exciting things to shake out of your daily routine, a zip line ride is an awesome answer—especially if it offers an incredible view!
Here's a list of places that you can add to your "Must-Try Zip Line" bucket list:
Seven Falls Zip Line
Barangay Lake Lahit, Lake Sebu, South Cotabato
This zip line is located in one of South Cotabato's eco-tourism parks. As the name suggests, the ride allows you to zip from one waterfall to the next! You'll see two out of seven from above, along with breathtaking views of a snaking river system and lush tree canopies.
The ride is divided into two: the 740 meter leg lasting for about 40-45 seconds and the shorter leg at 420 meters for about 30 seconds. On a clear day, you can even spot a rainbow making the ride more scenic.
(Zip line ride costs PHP250 on weekdays and PHP300 on weekends)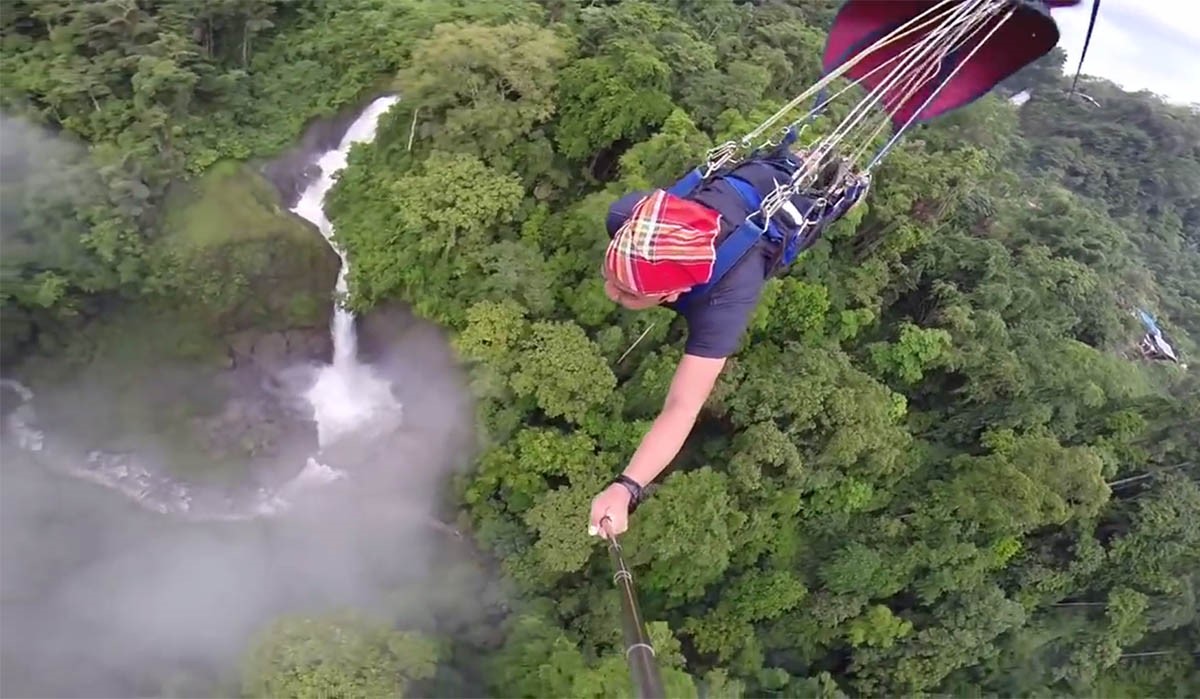 Las Cabañas Beach Zip Line
Marimegmeg Beach, El Nido, Palawan
The 750 meter ride from Las Cabañas Beach to Depeldet Island is one of the best ways to see El Nido from a bird's eye-view. Going here, you'll need to hike for about ten minutes, but it's perfect to prepare yourself for the adrenaline rush. You can either do the one-way or two-way ride. Be prepared to cross the sandbar going back to Las Cabañas Beach if you want to hop off at Depeldet Island.
(Zip line ride costs PHP500 for one-way and PHP900 for two-way)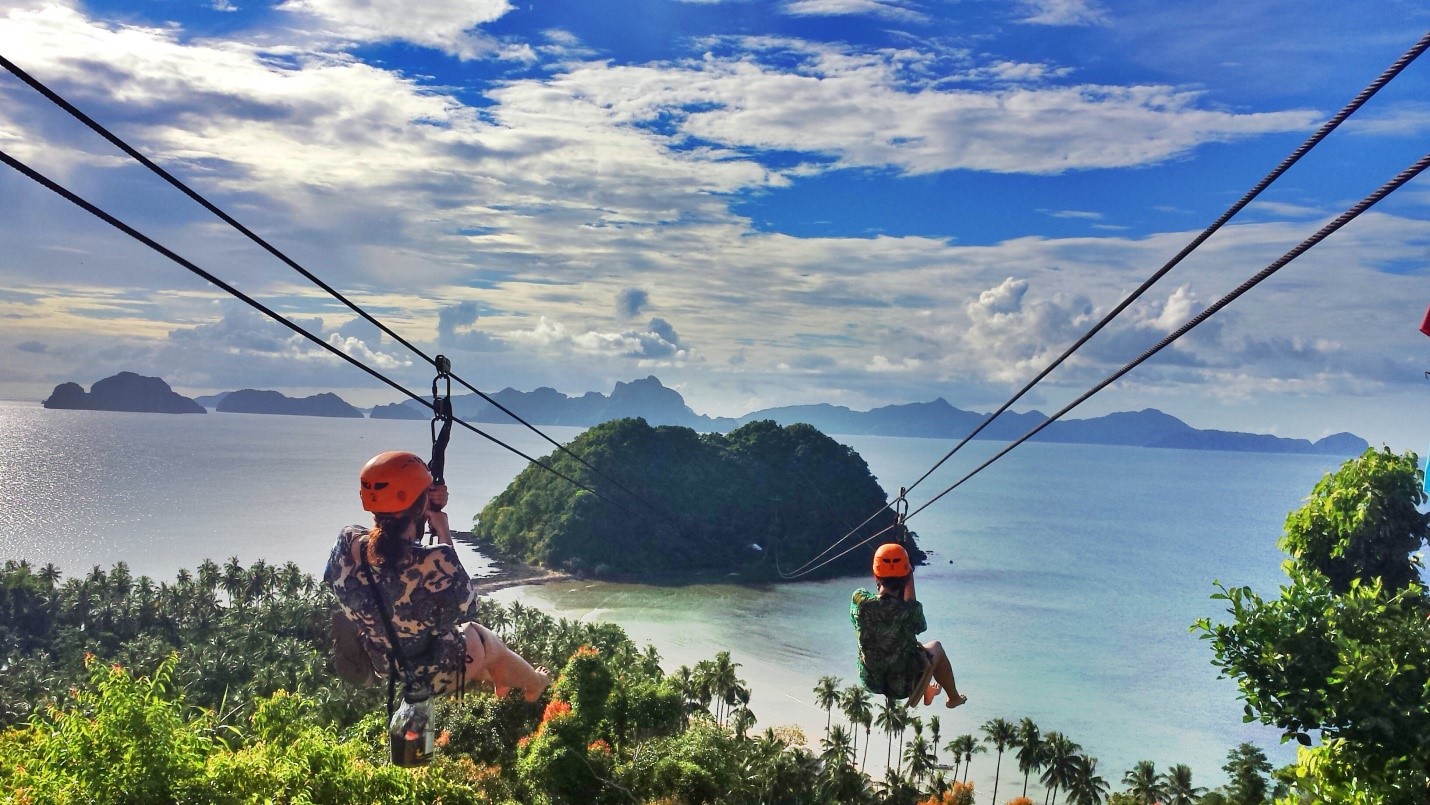 Sablayan Zipline
Sablayan, Occidental Mindoro
Here's another activity you can try when you go to Puerto Galera. The ride, which will take approximately three to four minutes, has a total distance of 1.76 kilometers from its jump off point at Presing Park (also known as Parola Park). No wonder it's dubbed as the world's longest island-to-island zip line! The best part of this ride is spotting some coral formations because the water is just so clear.
Take note that there's a 150kg weight limit. Don't worry; if you won't be able to do the zip line, you can also try rappelling and wall climbing in the park.
(Zip line ride costs PHP500 for adults; PHP300 for Sablayeno; PHP150 for children)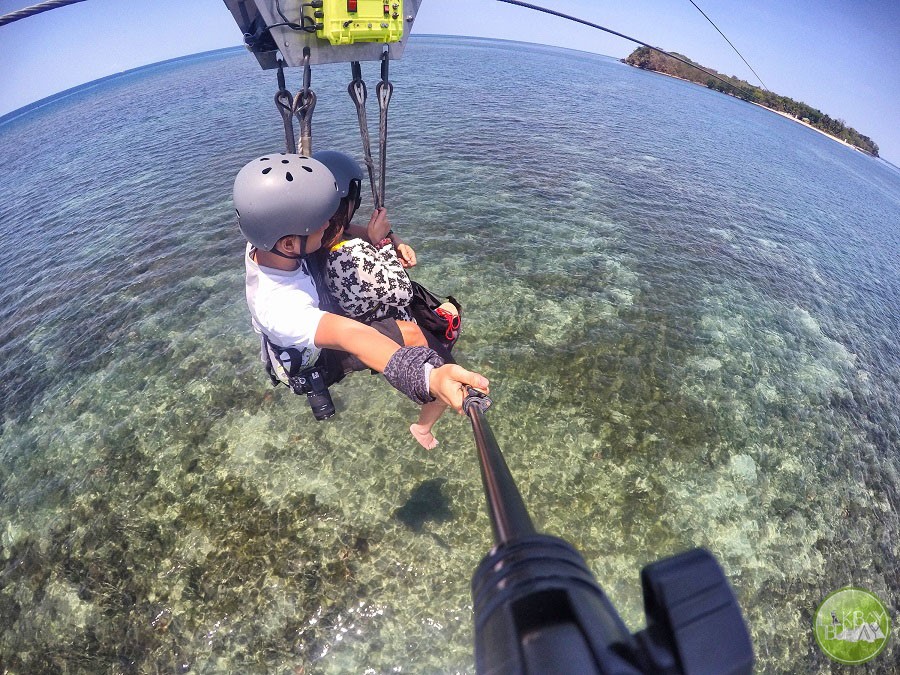 Chocolate Hills Adventure Park
Bohol, Philippines
Chocolate Hills Adventure Park (CHAP) features a unique bike zip line—something to satisfy even the most foolhardy adrenaline-junkie. It's 275-meters and aptly called "The Rush."
Just this year, they also launched an ultimate zip line experience on a surf board. How's that for a new way to view the Chocolate Hills?
(Zip line ride costs PHP400)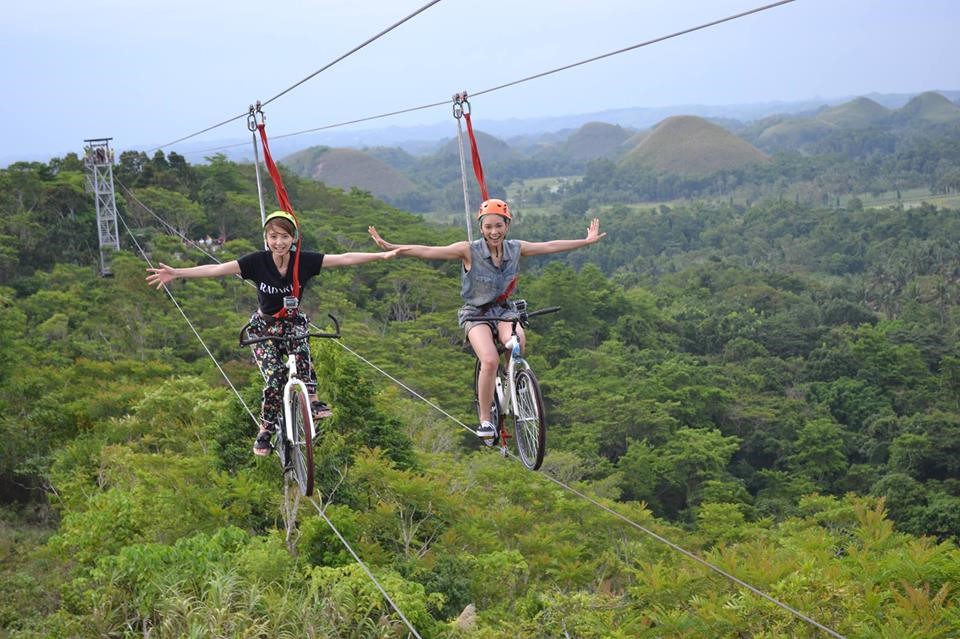 Ligñon Hill Nature Park
Legazpi, Albay
The exhilarating 320-meter zip line is one of the best ways to see Mt. Mayon in all its glory. It's best to go here early in the morning before the clouds hover over the summit. You can also go during sunset to see the breathtaking silhouette.
(Zip line ride costs PHP250)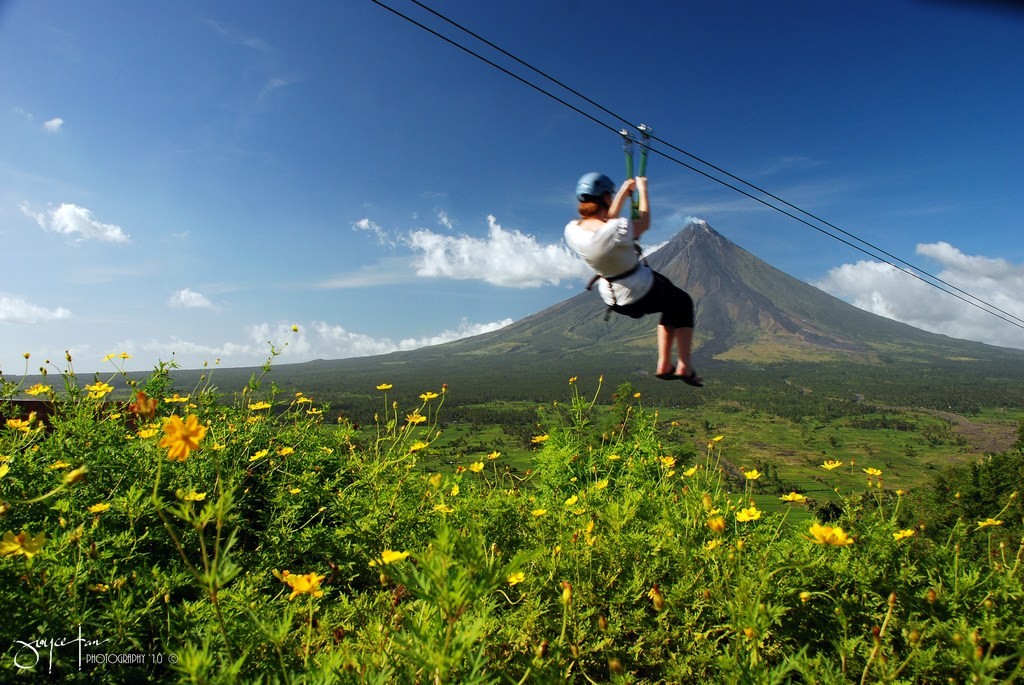 Also read: Adrenaline Junkies, Unite! The Biggest Rollercoaster Zipline in Asia is Finally Here!