Food Trip: Where Seafood-Lovers Should Go
A paradise on Earth for those who love seafood!
by Shen Mascariñas | July 29, 2016
Living in an archipelago, one of the best perks is being surrounded with superb seafood. We have easy access to the best quality that's even recognized  worldwide. And by "easy access" we don't mean the freezer or a can.
Get out of the Manila, and explore beyond the metro's dampa. Fall in love with neighboring cities and provinces, featuring beautiful bounties of the sea.
Roxas
Start your seafood adventure strong with the seafood capital of the Philippines: Roxas City. The area's marine agriculture is a massive contributor to the economy of Capiz, so much so that locals celebrate seafood annually. Every  July 2, everyone feasts on Diwal (also known as "Angelwings") to give thanks for this rare bivalve. July 2 or not, though, don't miss sampling this sweet, juicy and tender delicacy.
Make sure you include Seafood Court at People's Park Plaza in your itinerary, too. Here, the air is filled with the delicious aroma of charcoal and seafood. Seven awesome stalls come together under one roof, where you can choose from a plethora of seafood cooked according to your liking.
Isabela
Here's paradise on Earth for those who love lobster. Isabela is so abundant with lobster that you can indulge all you want and not  come home to Manila broke. The Dumagats, a local tribe, even trade freshly-caught lobsters for just two  cans of sardines.
Visit Isabela, and look forward to the freshest, most succulent forms of this premium crustacean. Massive shrimps are aplenty here, too.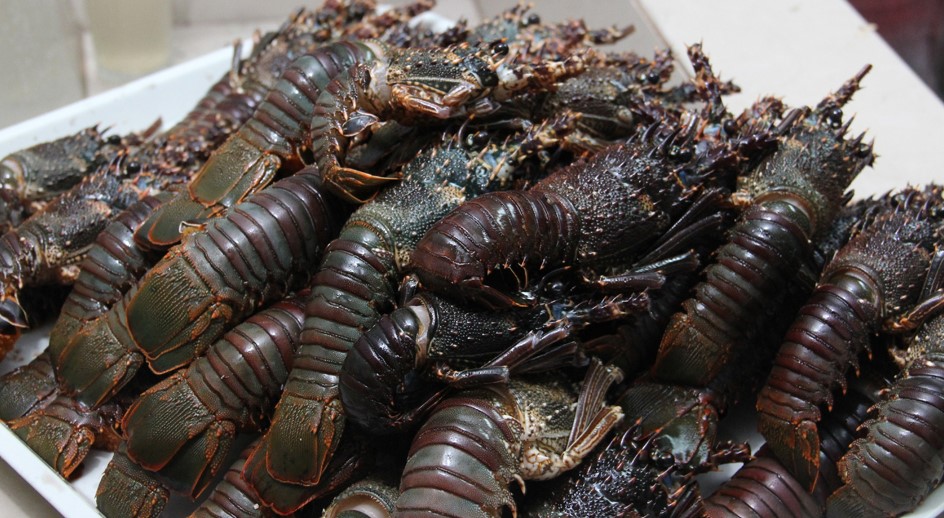 Surigao
While Surigao is more popular for its stunning beaches and awesome surfing, visitors will also come back and tell you how amazing Surigao's seafood is. The place has a serious  abundance of delectable creatures  , but their mud crabs absolutely stand out. In Manila you would struggle to get at  the flesh  of  tiny crabs, but the ones from Surigao will reward you with minimal effort and maximum satisfaction.
Other must-tries are the hukyo tajom (sea urchin with butter, onions, pineapples and scrambled eggs) and the hukyo pananglitan (eel with peanut butter, tausi, ginger and gata).
Bohol
Oysters, anyone? In Bohol, you need not   fear  getting anything less than the  freshest of oysters  (that you would usually have in Manila). Explore the Cambuhat River Village & Oyster Farm for an extraordinary and delicious experience. You'll be surrounded with a gorgeous view while you devour the oysters they just harvested. You can even try your hand at oyster farming, and hunt  your own!
General Santos
This city has  become synonymous  with two things —Manny Pacquiao and second, yellow fin tuna. Both are world-renowned. Dubbed as the Tuna Capital of the Philippines, General Santos has a fantastic tuna industry primarily because it faces the Sarangani Bay and nearby is Mindanao's richest bodies of water.
For a truly memorable experience, wake up at dawn and head to the General Santos Fish Port Complex. Witness the tuna trade first-hand, marvel at tuna as huge as 150 pounds, and say goodbye to seafood shipped directly to Japan's fish markets and Seattle's delis. But if you simply want to eat, enjoy the food at Tiongson Arcade, Big Ben and Arpochi.
Any other cities and provinces with beautiful bounties of the sea? Sound off below!
Also read:
Antipolo Food Crawl: 8 Delicious Restaurants to Build a Roadtrip Around