Looking for a Change of Scenery? These Siargao Stays Will Let You Work from the Island
Work from a tropical island? G.
by Ina Louise Manto | April 22, 2021
After more than a year of staying at home, it's inevitable not to get tired of your daily view. You'd want to change things around and if a simple room makeover isn't working for you, why not go for a complete change of scenery and work from a tropical island? Whether you're looking into staying for just a week or up to a month, check out these stays where you can embrace the island life comfortably:
Lotus Shores Siargao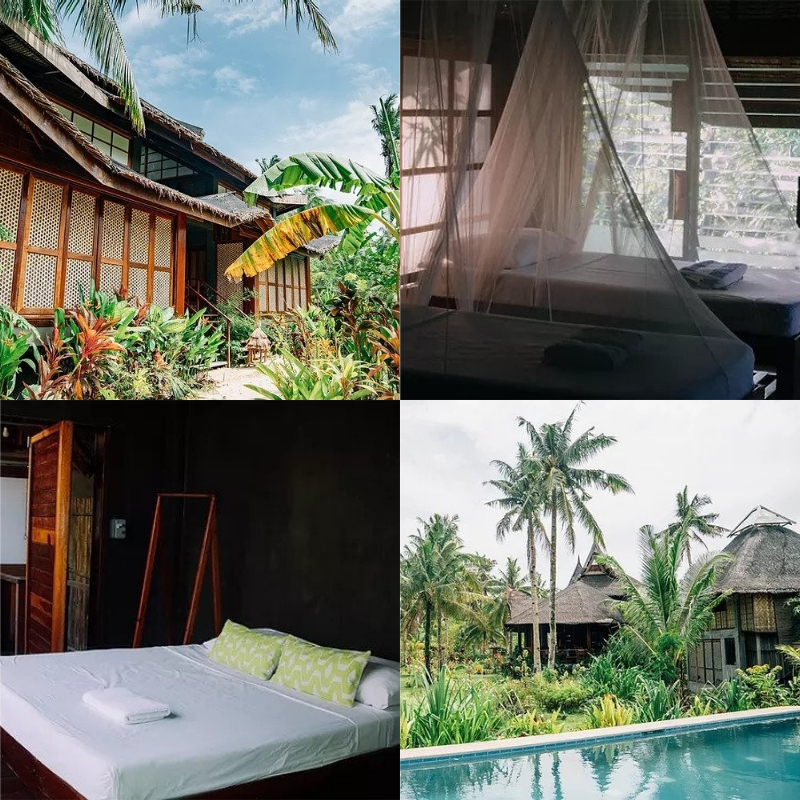 Known for its year-round yoga immersion program, Lotus Shores Siargao is the place to go for self-discovery, yoga practice, and experiencing the healing power of the island. You don't have to be a pro to enjoy their yoga, surf, and farm retreat; anyone can start for a minimum stay of three days. They have villas, private rooms, and shared rooms with rates starting at P1,400 per night for a bed space. P.S. If you follow a plant-based diet, your meals wouldn't be a problem as it has its own vegan café!
Find more details here.
Alpas Siargao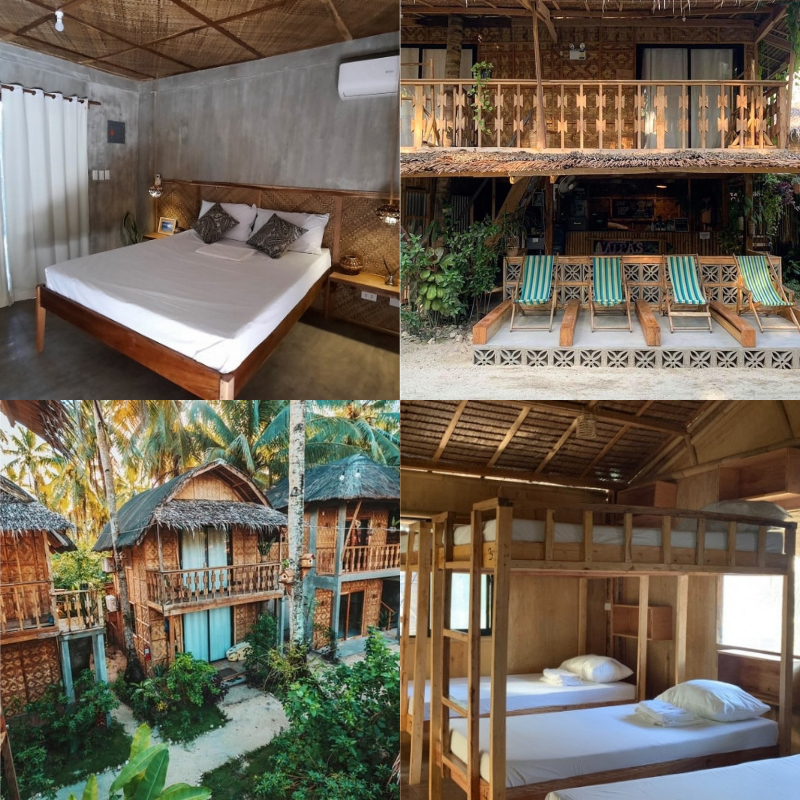 Boasting the classic kubo stays you'll find on the island, Alpas Siargao is perfect for guests who aren't visiting for a quick getaway. In fact, they have an exclusive month-long stay package that starts at P4,000! This includes the use of a hot shower, internet, kitchen, and grill. They also have dorm stays that start at P449 per night for one bed.
Find more details here.
Marajaw Jungle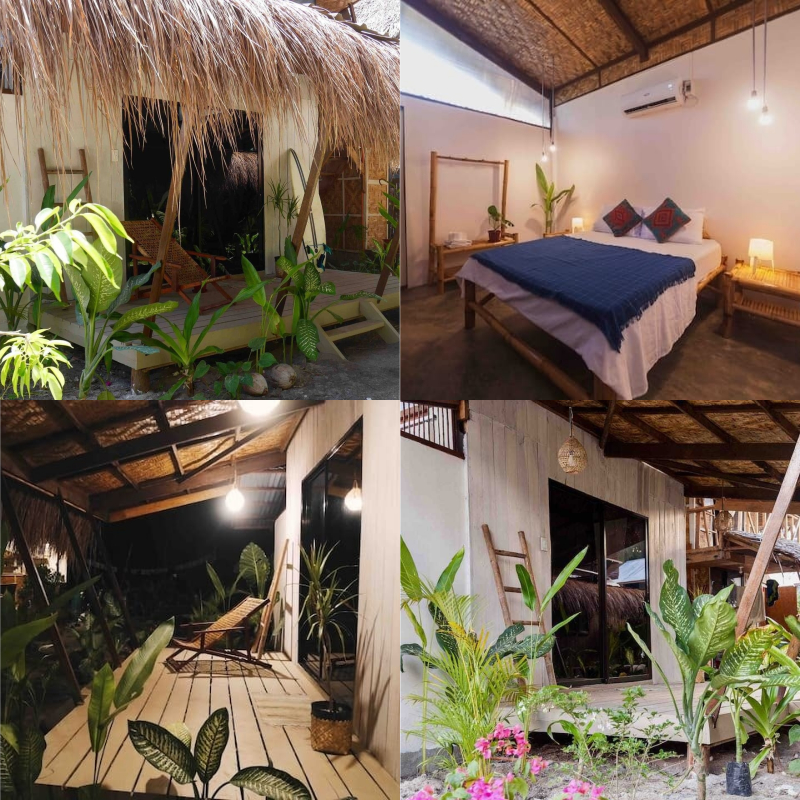 Nestled in the heart of General Luna, Marajaw Jungle is a quaint bungalow house for the digital nomad. After a morning of surfing or swimming, you can hop on to your zoom calls right away – this home has everything you'll need. It has an air conditioner, a queen-sized bed, an en suite toilet and hot shower, and a desk. If you don't want to stay indoors, you can work from your tiny veranda too. Don't worry about cooking your meals; there's an outdoor shared kitchen that's well-stocked with plates, cutlery, pots, pans, condiments, and spices.
Rates start at P1,417 per night. For bookings, visit this listing.
Kala's Cave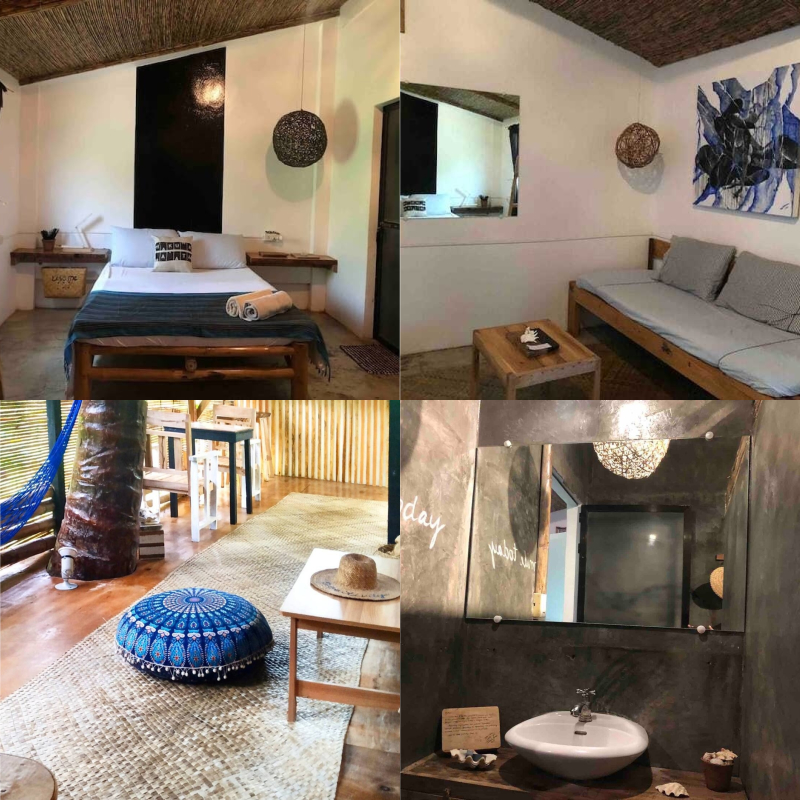 Fondly named after Tarzan's adoptive mother Kala, Kala's Cave is a cozy air-conditioned beachfront bedroom with one double-sized bed, living area, a sofa that can also be used as a single bed, and an en suite bathroom with hot and cold water. This stay is for people who want to enjoy the peace and quiet of the island, so if you're looking to meet other travelers or groups, this might not be for you. If you're fond of pets, there are three adopted pets on the property: two dogs and a cat!
Rates start at P1,000 per night. Find more details here.
Life's A Beach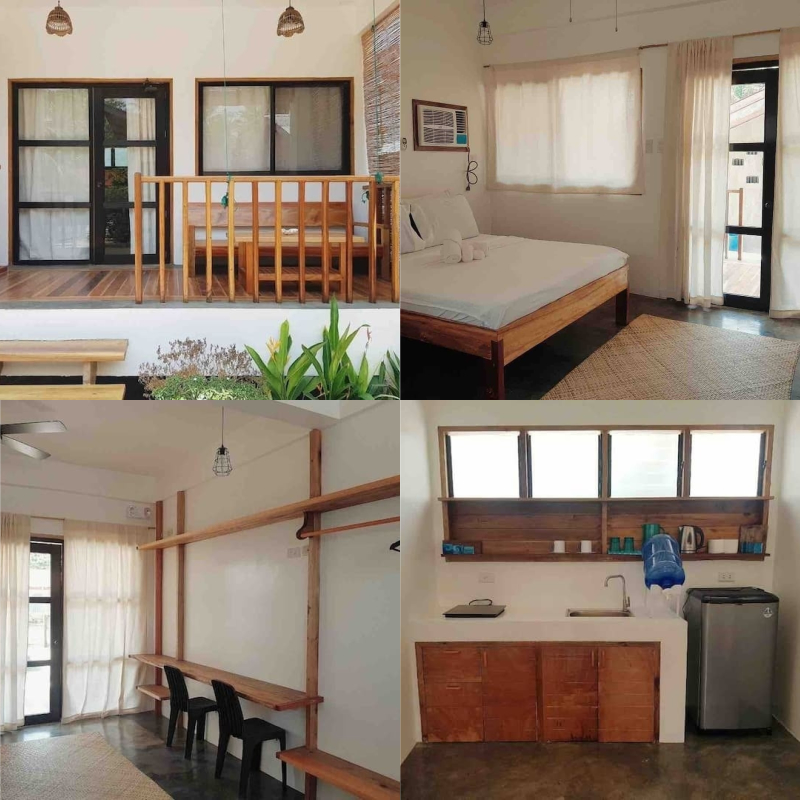 This room at Life's A Beach is one of the units in this 34 sqm apartment in the heart of Malinao. The apartment has its own kitchenette, air conditioning, and bathroom with hot shower. There's also a big patio in front of the property with a hammock. If you're feeling sluggish during your WFH hours, the beach is just 2-3 minutes away – it's the perfect breather.
Rates start at P900 per night. For more details, visit this listing.
Modern Studio in General Luna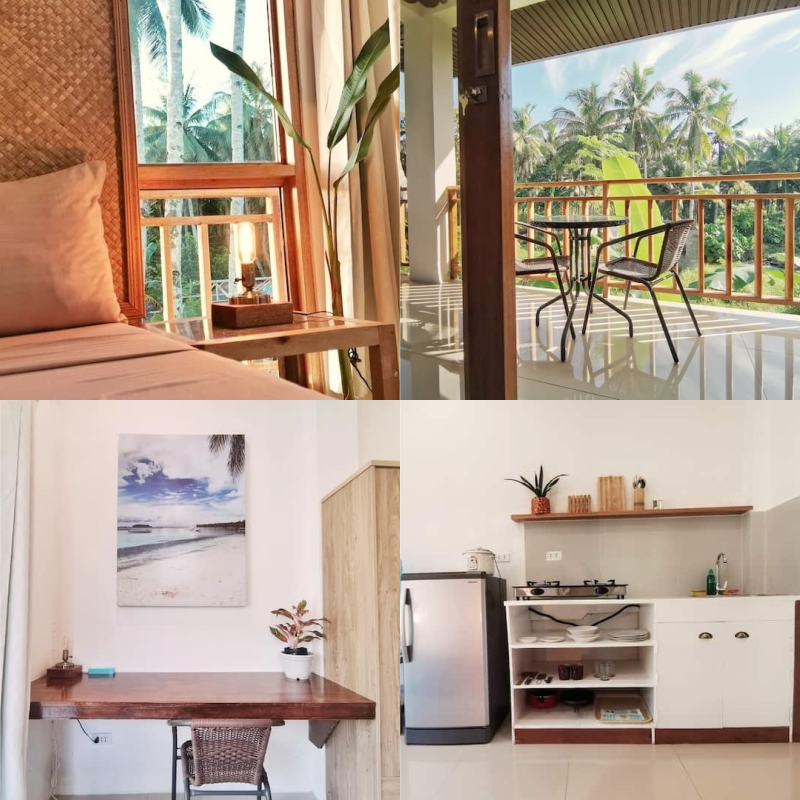 A queen-sized bed, fully equipped kitchen, nook for working, and a spacious patio with the best views – this 20-sqm studio unit is everything you'd need for some time away from home. If you'll get to wake up next to that view, one would definitely look forward to every morning on the island. This room is also equipped with air conditioning, WiFi, and a private bathroom with hot and cold water.
Rates start at P1,289 per night. Find more here.
Kawili Resort
If you're looking into meeting new friends while on a budget for accommodation, this dormitory stay in Kawili Resort might be for you. For just P484 a night, you'll get a bed space in one of their bunker beds, free use of the common kitchen, and access to the resort's pool. The beach is also just a few minutes away and it's close to bars, cafes, and restaurants. They hold family dinners too!
Book your stay here.
Embrace the island life!